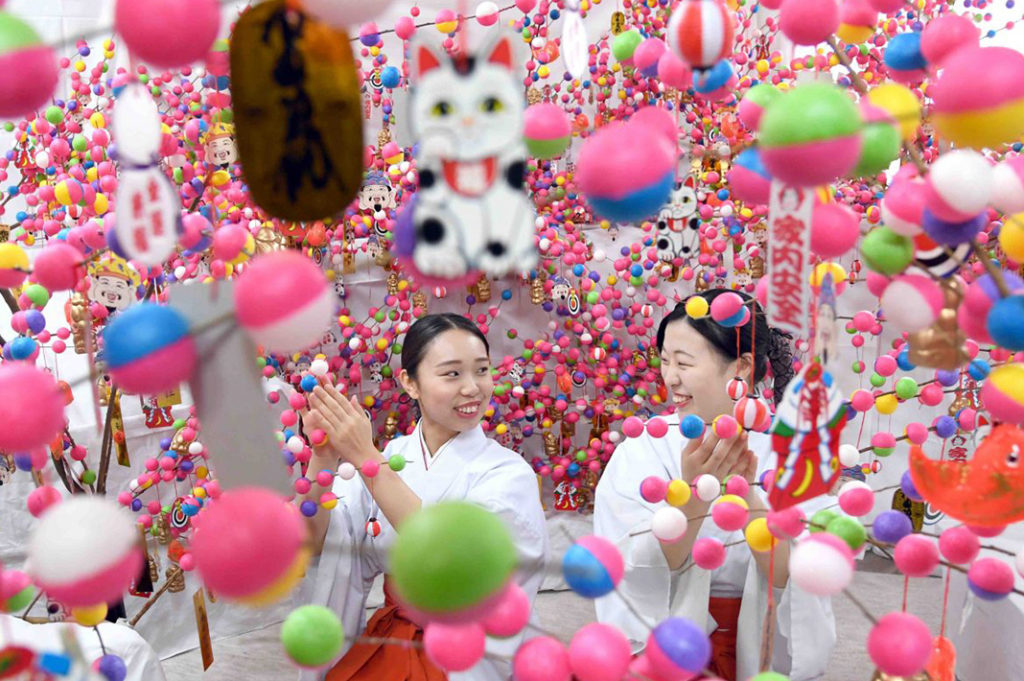 The colorful Mayudama of Kinomiya Shrine
Kinomiya Shrine in Atami, Shizuoka Prefecture, is quite a sight at this time of year. 
The Shinto priestesses, already in their striking white and red robes, are surrounded by an explosion of color: pink, blue, white, and red.
What on earth are we talking about? Why, the priestesses are making Mayudama.
These are decorative colored spheres mounted on a Japanese clover branch, together with images of fish, or the god of wealth. The shrine makes almost a thousand of these every year, and worshipers at the shrine during this period can purchase them for good luck in the coming year.
(You can read the rest of this article at this link. This article was first published on December 28, 2019, on JAPAN Forward, who aim to reveal the true face of Japan to the English speaking world in areas ranging from politics to sports and pop culture.)
Click here to view our other articles.