With its rich feudal history, Japan has had its fair share of castles. However, of the castles that you can visit today, only twelve are originals. An incredible example of one of these is Inuyama Castle, a National Historic Site, and an easy day trip from Nagoya.
Experiencing the Past at Inuyama Castle
Inyuyama Castle claims to be the oldest castle in Japan, with its first construction dating to 1440. The current keep standing today is from 1537, surviving countless wars, earthquakes and fires over the past few hundred years. Arguably, it's not a very big castle, nor are its exhibits as large or as detailed as those at nearby Nagoya Castle. But it more than makes up for this by giving visitors the opportunity to step into the past; Inuyama Castle is all about ambience.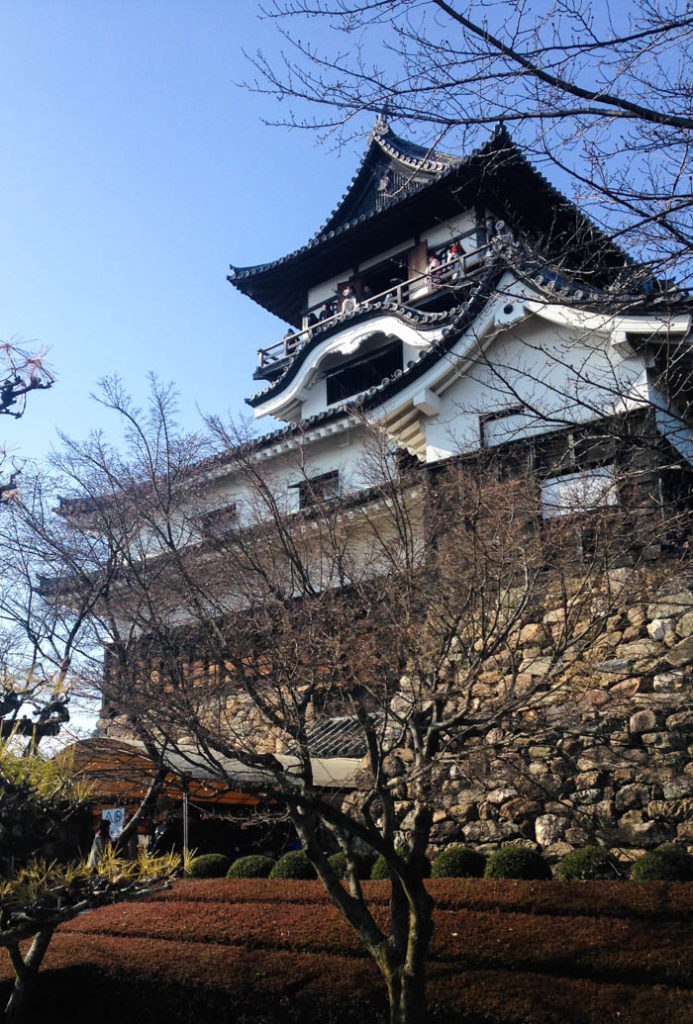 Admission to the castle is only ¥550. When you enter, you must remove your shoes in order to protect the smooth, ancient wooden floors. Bags are provided to carry your shoes in. If you are visiting during cold months, wear thick socks as the castle floors can get very chilly!
Making the Most of Your Visit to the Castle
Inside, all four floors are available to view. Take your time wandering around; admire the castle architecture from the inside and imagine what it would have felt like to live here. Be careful on the stairs from floor to floor, as they are old, steep, and in some places, uneven. 
We highly recommend taking a tour from one of the volunteer guides as they are free and give a lot of insight into the history of this place and feudal Japan in general. My guide was a senior citizen who was very knowledgeable, but I was more than a little worried about him on the treacherous stairs!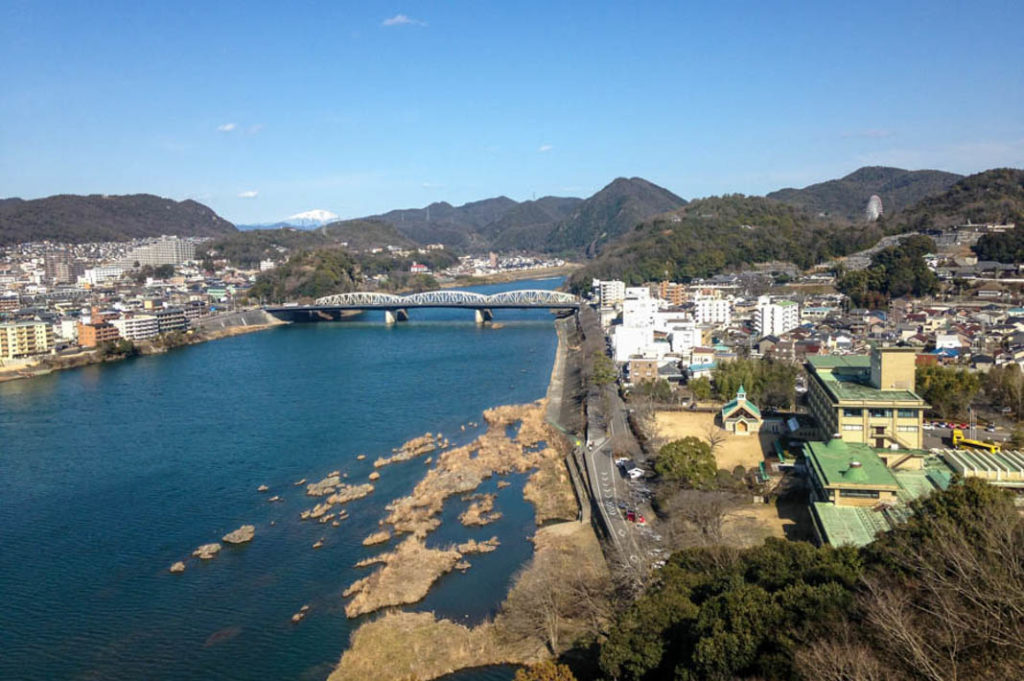 At Inuyama Castle, the best has definitely been saved for last. The interior of the top floor is quite small, but is surrounded by an observation platform which offers fantastic views of Inuyama City, the Kiso River, and the nearby mountains. It makes for an excellent photo spot.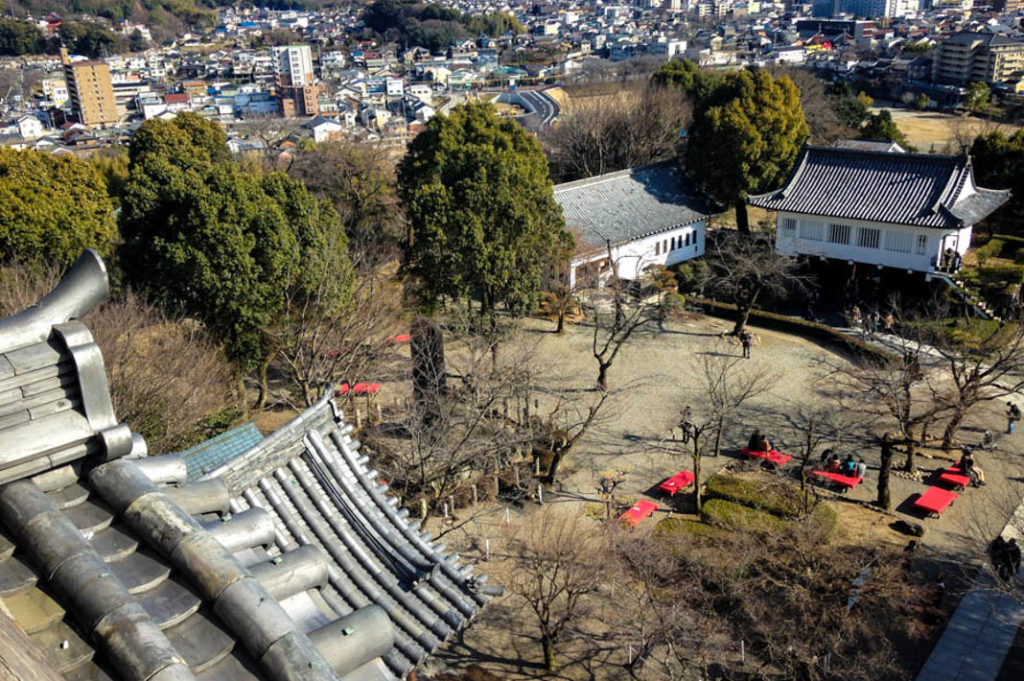 Historic Charm a Day Trip Away from Nagoya
Inuyama City is small, but atmospheric, and visitors will enjoy walking along its main street or popping into its old-timey shops. Other sights include the Sanko Inari Shrine, famous for it's pink heart ema plaques; Momotaro Shrine, which has some surreal statues of the folklore character "Peach Boy"; and Urakuen, a tranquil Japanese garden.
For food, check out the Showa Yokocho, a fun, Showa-era food hall. On the day of my visit, there was even a belly dance performance happening in the yokocho. Wandering the city, taking in the castle and one or two other sights makes for a refreshing day out from bustling Nagoya.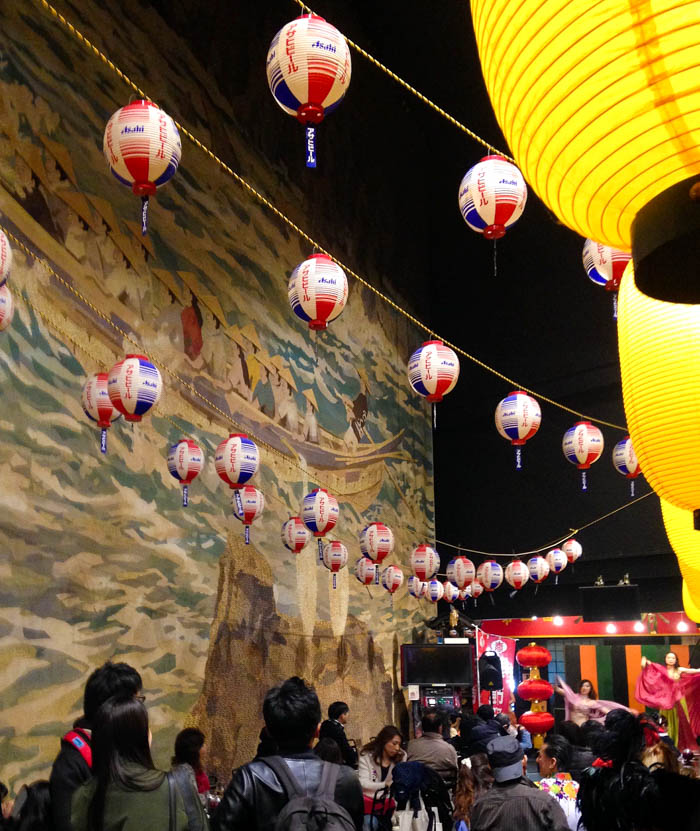 How to Get There
Get to Inuyama City by taking the Meitetsu Line from Nagoya Station to Inuyama Station. The castle is a 20 minute walk from the station.
Name: Inuyama Castle
Address: 65-2 Kitakoken, Inuyama, Aichi 484-0082
Open: 9:00 until 17:00 (last admission 16:30)
URL: here
Post by Japan Journeys.