With thousands of minor eruptions each year, Sakurajima easily ranks among the most active volcanoes in the world. It's literally created its own island in the middle of Kagoshima Bay. What's truly crazy, though, is that (just 4 km away from Sakurajima!) life carries on as normal in the thriving port city of Kagoshima.
If you walked its streets you might notice tremors or clouds of ash suddenly spurting into the sky. However, Kagoshima's locals will hardly flinch. Neither will those who live directly on Sakurajima itself. (Yes, people actually do that). Why? Well, Sakurajima is also one of the best-studied volcanoes in the world. Locals know exactly what to look for and when to evacuate. And there would certainly be a lot of warning before doing so. For the most part, Sakurajima is entirely safe to visit. It's a once-in-a-lifetime opportunity to get close to a heavy-weight, natural powerhouse.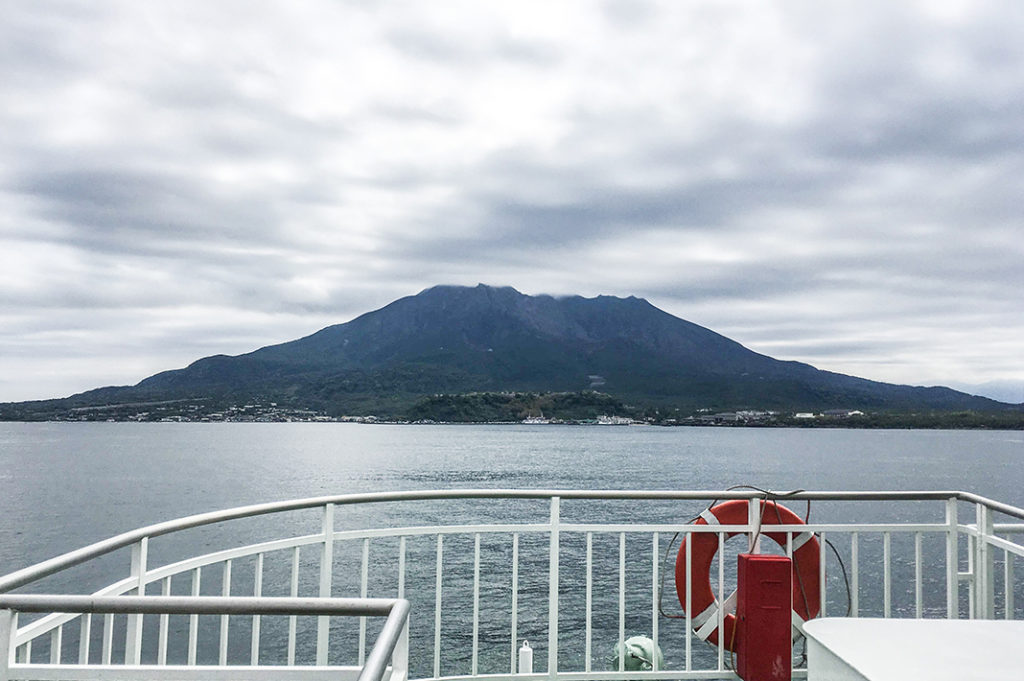 Constant Eruptions
Sakurajima formed nearly 13,000 years ago and existed peaceably for most of its long life. That all changed in 962 when Sakurajima underwent its first recorded eruption. Over the years, it would erupt many more times, most notably in 1914. During that time, approximately 10 billion tons of lava spewed out of the volcano. That's an ungodly amount of lava. The eruption even formed a land bridge between Sakurajima and the mainland on its Eastern side. Since an activity spike in 1955, Sakurajima has been in a constant state of eruption. While these eruptions are generally low-key, scientists warn that the volcano may be due for another major eruption within the next 30 years.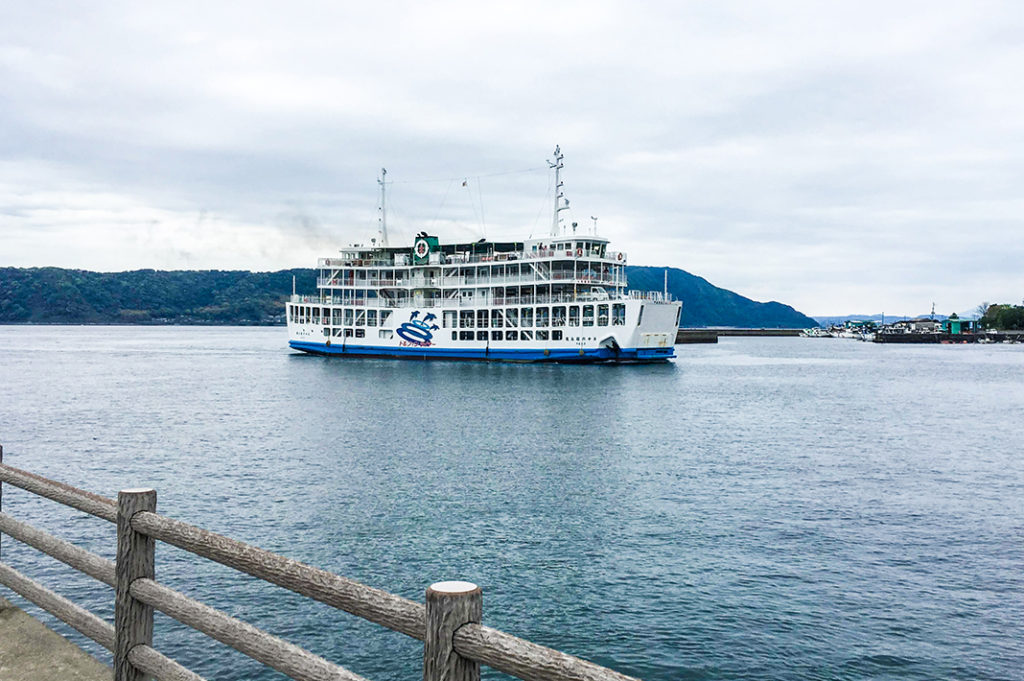 How to Reach Sakurajima from Kagoshima
In spite of all that, Sakurajima is a popular destination and an excellent day trip, so much so that the Sakurajima Ferry offers 24-hour service. It will only run you 15 minutes and 500 yen to reach Sakurajima. Once there, you have two choices: either rent a bicycle for the day or hop on board the island's network of buses. Bicycles can be rented near to the ferry terminal, and you'll be free to explore at your leisure with them. However, bus passes can also be purchased by the ferry terminal for 500 yen and will bring you directly to Sakurajima's major sights.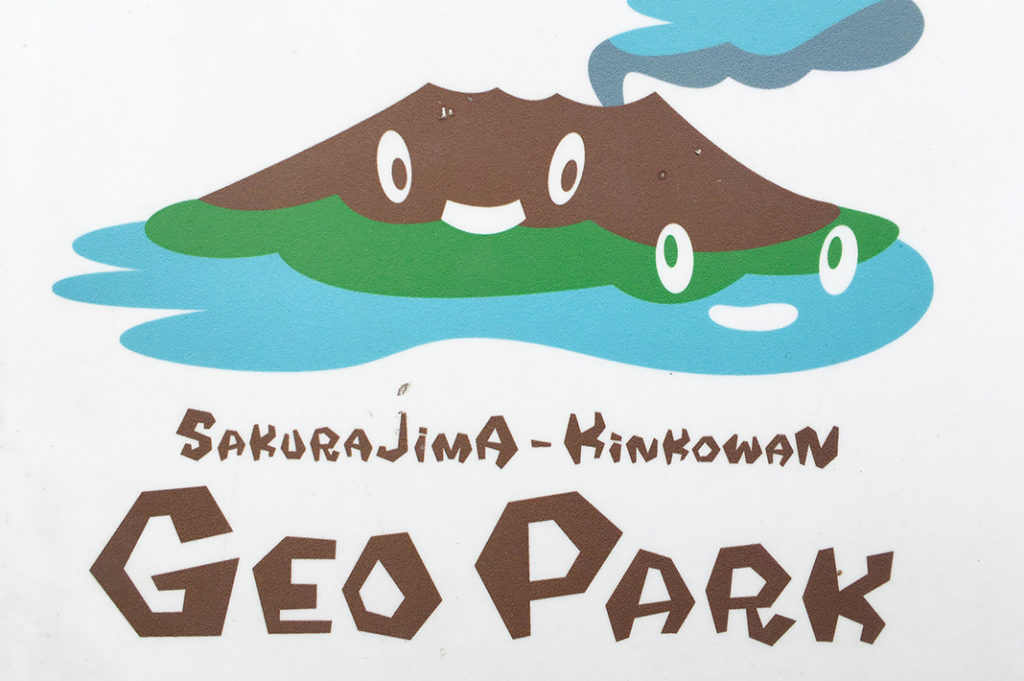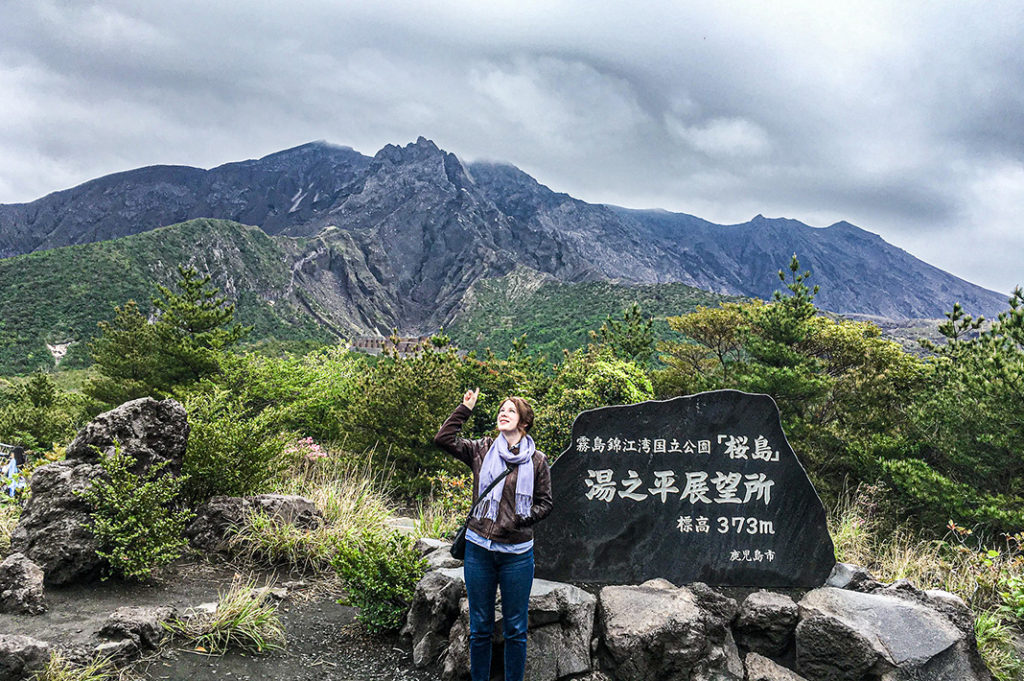 Sakurajima: What To Do
Surprisingly, there's a ton of things to do on Sakurajima. First things first, drop by the Visitor Center and Mini Museum. You can get a good sense of what you'd like to do there, and you can also experience an eruption simulation (kids love it). From there, head off to the Observatories: Yunohira and Arimura. Yunohira will get you as close to the volcano as is safely possible. It's located just half-way up the mountain.
Meanwhile, Arimura will allow you to explore some of the cooled "lava fields". Finally, make your way to the far side of the volcano to see the Kurokami Buried Shrine Gate. This torii gate was buried in the 1914 eruption and now only protrudes a meter from the ground. It's a really interesting sight and highlights just how much lava must have poured off Sakurajima in 1914.
What to Do on Your Return
As you return to the island's port, you'll pass by some fun art projects and photo ops. However, Sakurajima's remaining true gems are all located around the ferry terminal. Your feet are sure to be sore after trekking around all day. Thankfully, Nagisa Park has the perfect remedy! Head immediately to the Lava Nagisa Park Foot Bath and soothe your feet in the volcanic water there. It's absolutely wonderful and 100% free. Additionally, if you're game to go fully nude at Japanese hot springs, head to the Magma (Rainbow) Hot Spring, where you can dunk your entire body in healing volcanic waters.
And for the kid in all of us, Sakurajima also inexplicably has a dinosaur-themed playground. And we mean really, really dinosaur-themed. As in towering, full-scale dinosaurs. It's wonderfully kitschy, and a great place to let your kids run off some steam. Finally, keep an eye out for the island's special, tiny oranges. Because of the volcanic ash in the Sakurajima's soil, they only grow to the size of eggs. However, they're unbelievably sweet. They're often incorporated into ice cream or sweets.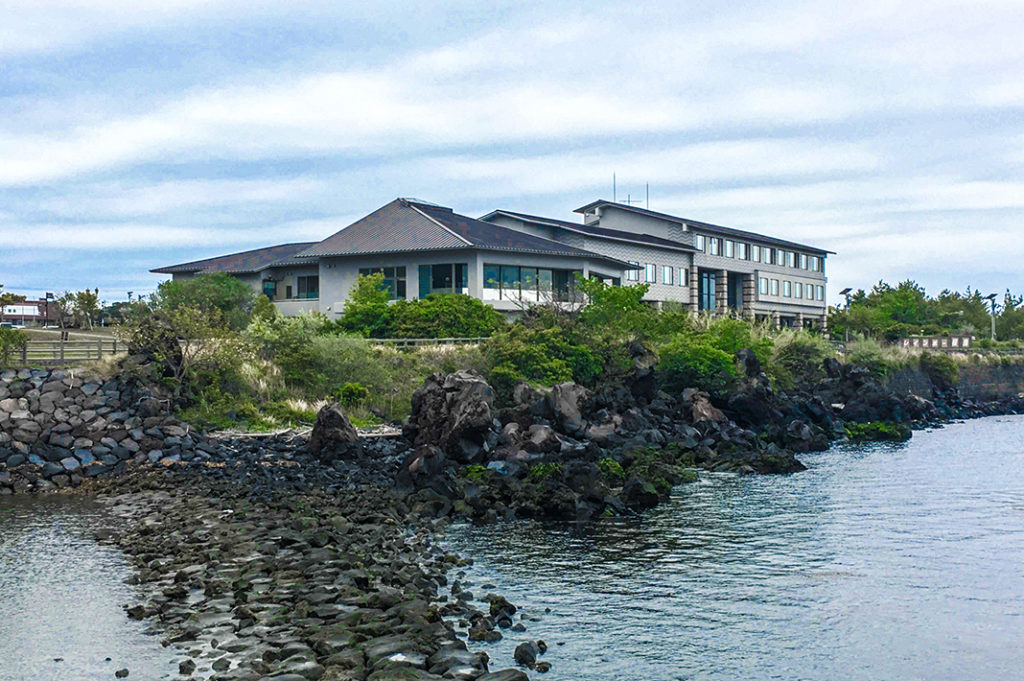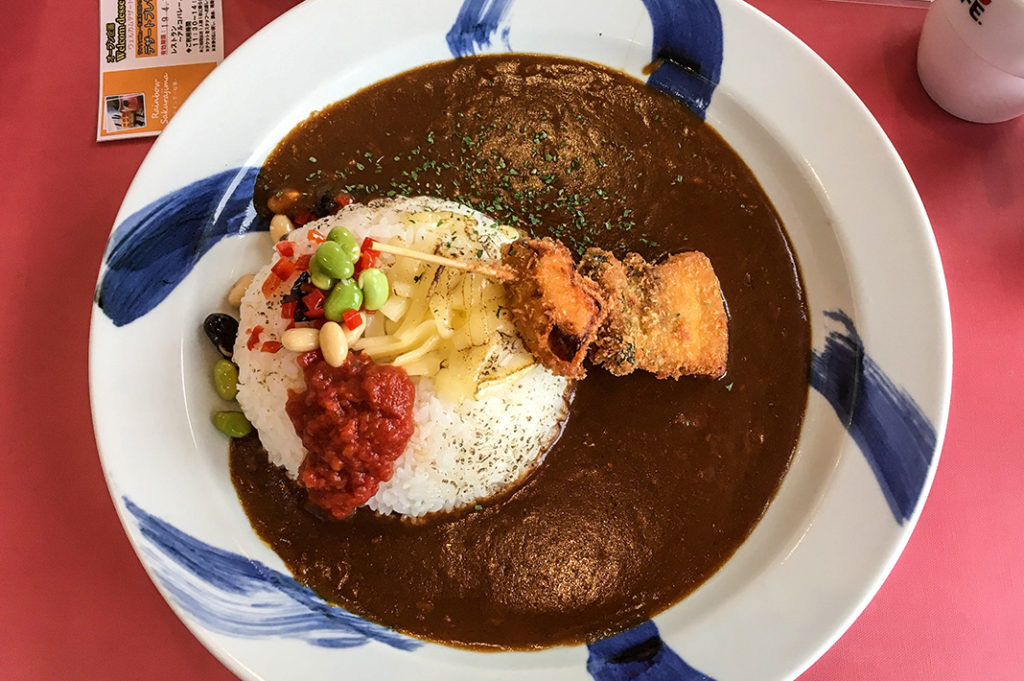 Returning to Kagoshima
As you head back to Kagoshima, take one last look back at Sakurajima. If you're lucky, you might just catch a friendly, minor, farewell eruption.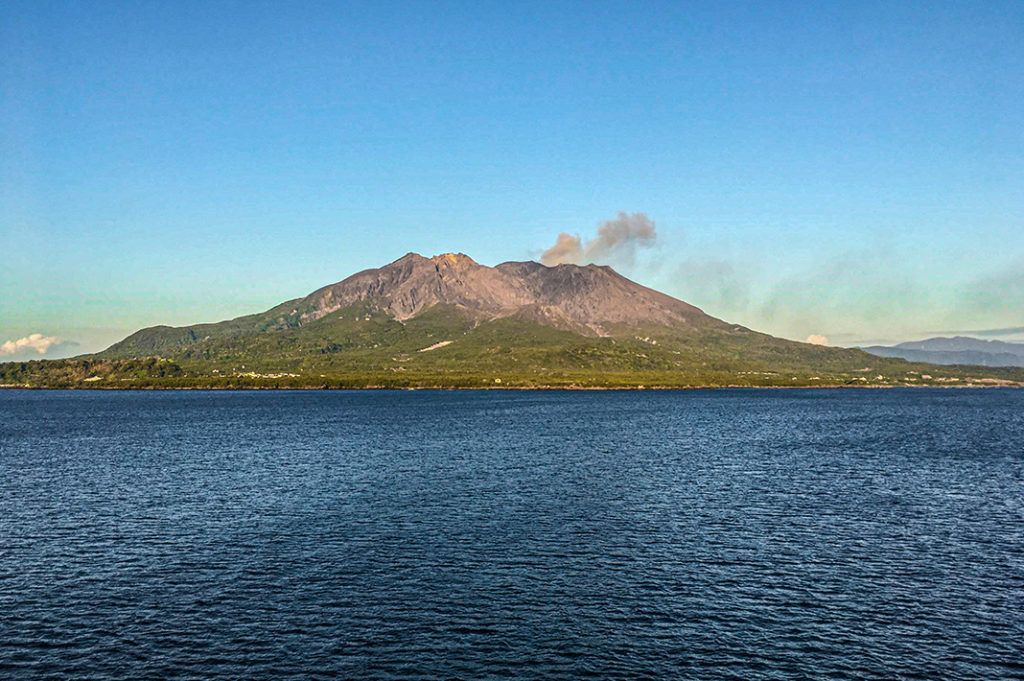 Name: Sakurajima
Ferry Address: 4-1 Honko Shinmachi Kagoshima, 892-0814, Japan
URL: https://www.kagoshima-kankou.com/for/areaguide/sakurajima/top/

Post by Japan Journeys.