Looking for some family-friendly activities in Tokyo? Add Inokashira Park (Inokashira-koen) to your schedule. It's situated in one of Tokyo's most desirable neighbourhoods: verdant, relaxed Kichijoji. And its sprawling acres offer a little bit of everything. Among its most popular sights are the famous Studio Ghibli Museum, cosy Inokashira Zoo, and gorgeous Benzaiten Shrine. Meanwhile, according to local legend, cursed swan boats dot its impressive pond. And a host of performing buskers, stalls, and restaurants shelter under its plentiful cherry trees. To help you get the most out of your visit, we've scouted everything out and crafted a 1-day guide to the area.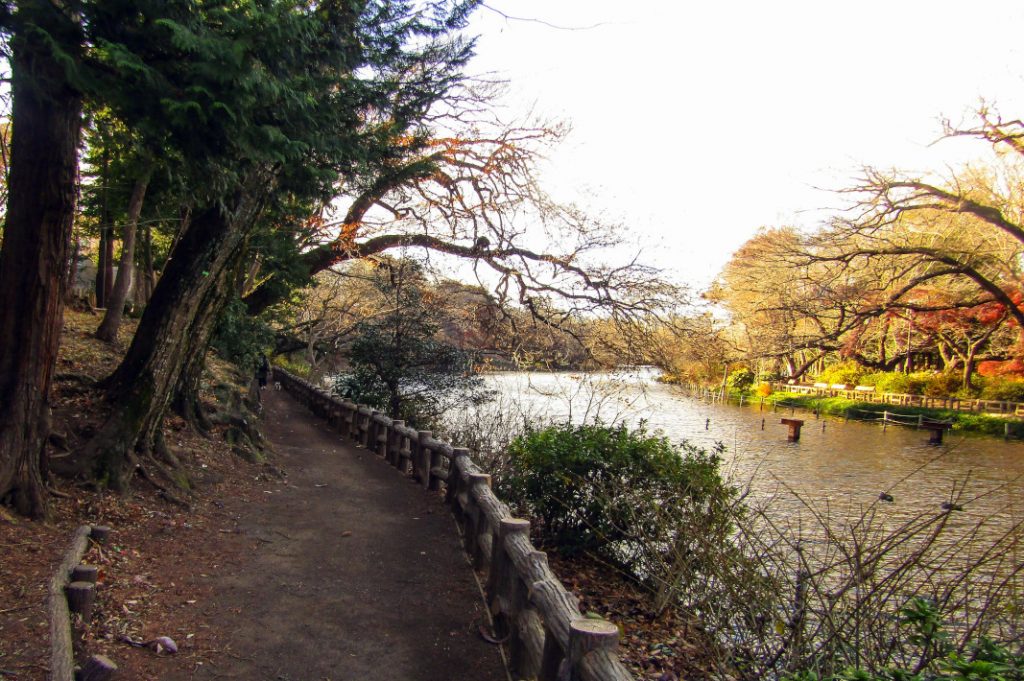 8:30 am to 9:00 am: Getting to Inokashira Park
If you're staying in the heart of Tokyo, getting to Inokashira Park is cheap and easy. From Shibuya Station, hop on the Keio-Inokashira Line and ride for about 30 minutes to Inokashira-koen, its terminal station. From there, it's a quick 1-minute walk to the Inokashira Park. Alternatively, if you're heading out of Shinjuku Station, take the JR Chuo Line for about 18 minutes to Kichijoji Station and make the 5-minute stroll to the Park.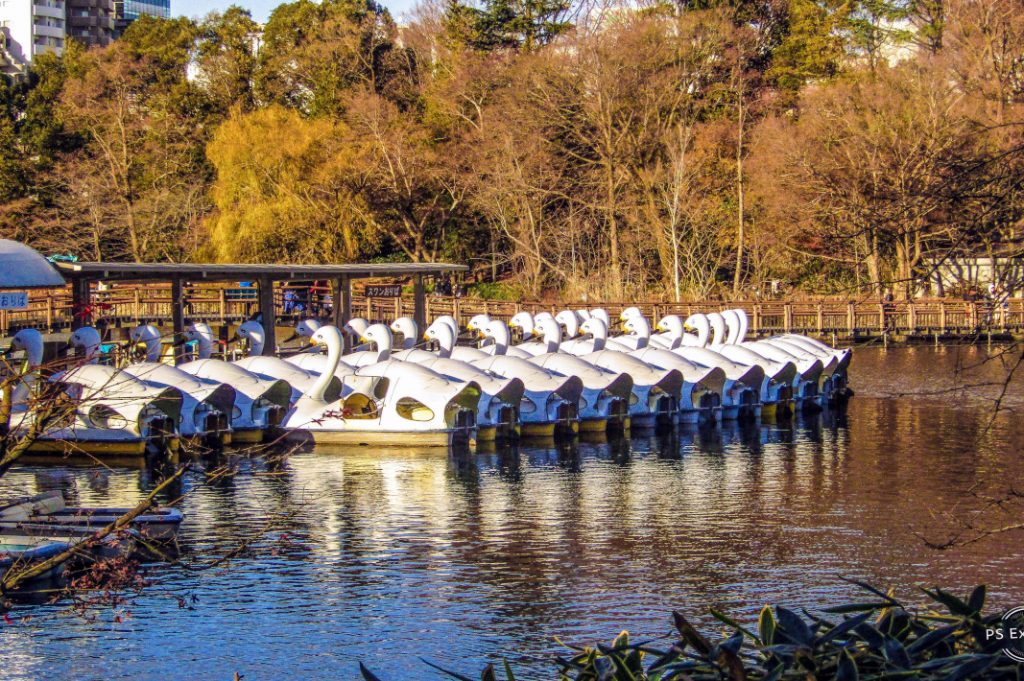 9:00 am to 11:45 am: Exploring the Studio Ghibli Museum
Whether its Totoro, Howl's Moving Castle, or your personal favourite, Studio Ghibli movies are beloved by children (and adults) the world over. With all those fans, it's understandable that tickets to the Studio Ghibli Museum must be purchased in advance. They can be bought online through travel agencies or in Japan at convenience stores. However, it's best to buy them as far in advance as possible to avoid any disappointment. Once inside, the Studio Ghibli Museum is a bonafide wonderland with secret spaces to explore and a smorgasbord of details to take in. Your ticket also grants you access to a special animated short that can only be seen at the Museum. Give yourself lots of time to venture in Ghibli's world and explore the exhibits.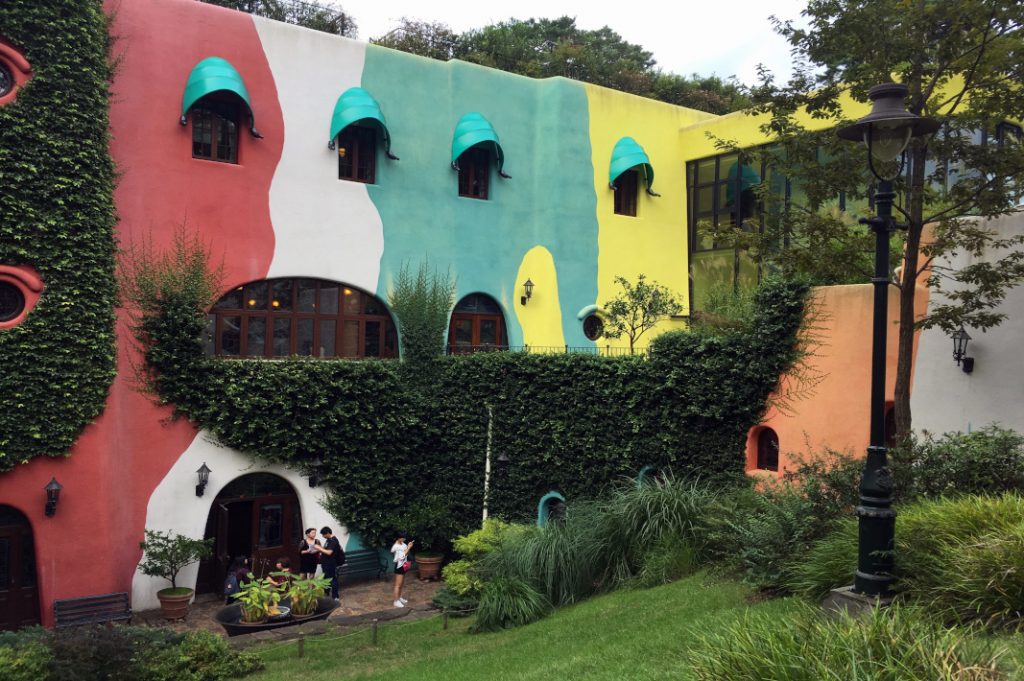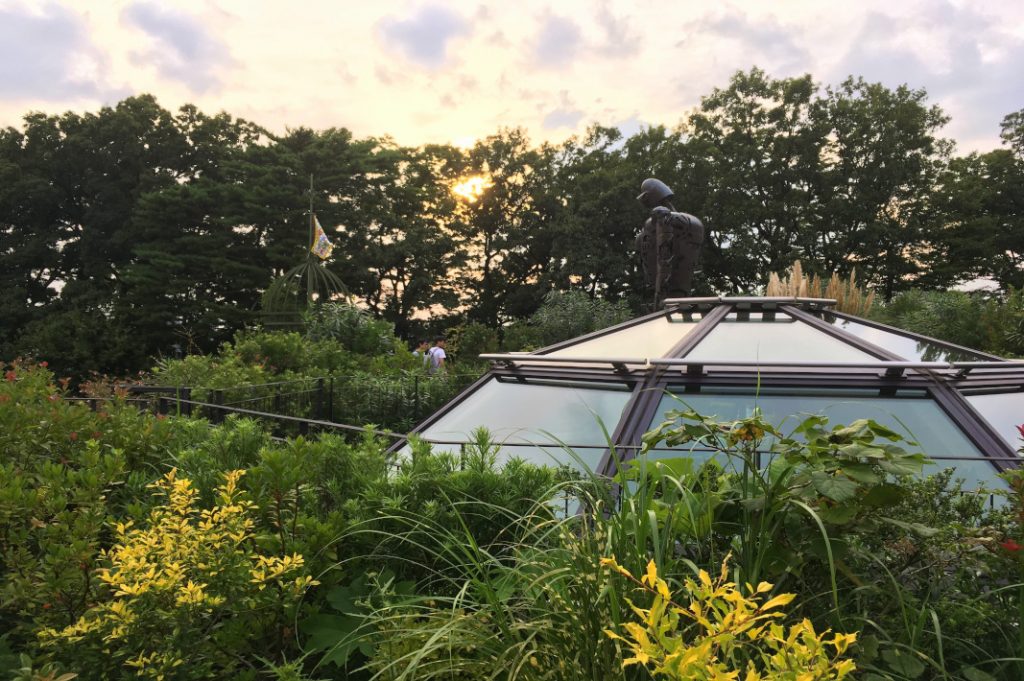 11:45 am to 12:45 pm: Lunch in Inokashira Park
Roaming the Studio Ghibli Museum might work up your appetite. Luckily, you'll have a large range of lunch options at your fingertips. The restaurants that line Inokashira Park's perimeter offer French café-style meals and Japanese favourites, like savoury curry rice. If you'd rather picnic along the pond's edge, you could also drop by a nearby grocery or convenience store to pick up some bento boxes. Finally, you might also spot some stall food you'd like to try. It's not uncommon to find takoyaki (sweet-savoury fried octopus pastry balls) or yakisoba (pan-fried noodles with mixed meat and veggies) for sale in the park, just follow your nose to whatever smells good. If you're brave, seek out the fabled bread-in-a-can vending machine on the park grounds. (Hint: It's close to the ice-cream stand.)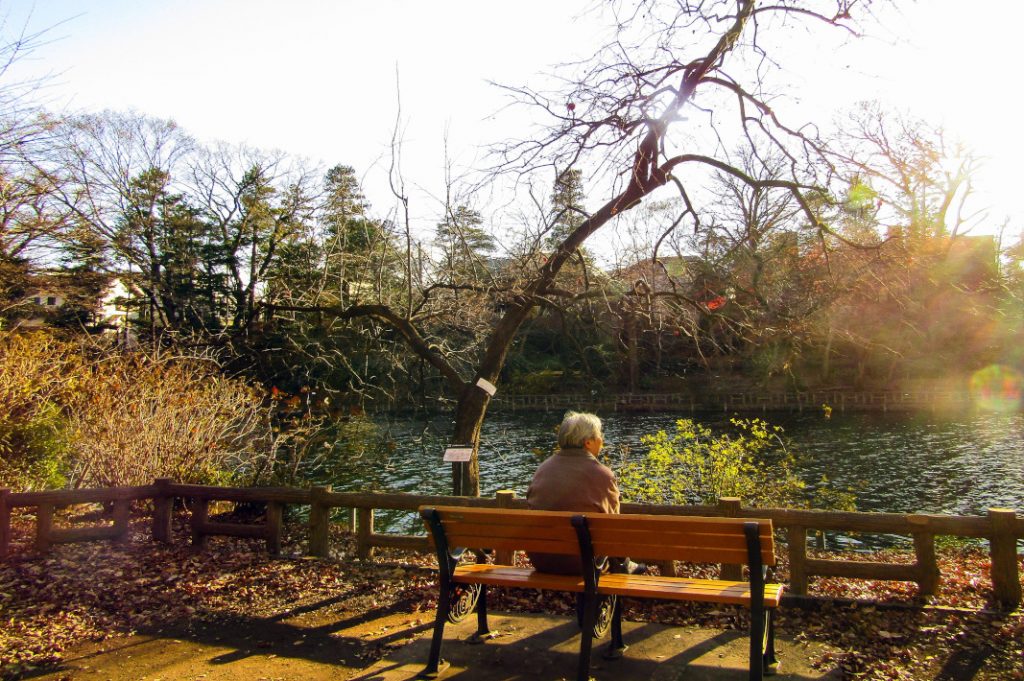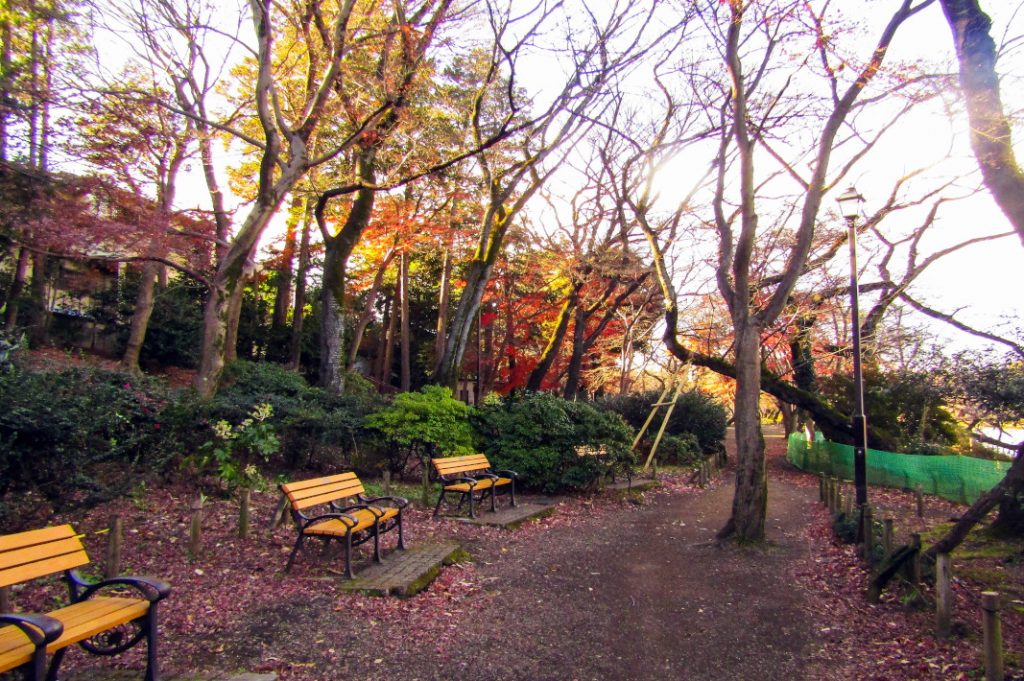 12:45 pm to 2:45 pm: Checking into Inokashira Zoo
If you're shepherding some young, picky eaters, you could also drop by the restaurants in Inokashira Zoo, which have a large selection of children's meals. Regardless, the Inokashira Zoo is next up on our itinerary. It's located roughly in the middle of the park, and it's easy to find by following the park signs. Laid out in a boomerang shape, the zoo is home to many smaller-sized creatures (birds, foxes, and otters) in addition to a few mid-sized favourites (leopards, monkeys, and deer). The zoo is divided into two separate areas, and your ticket grants you access to both. If you continue straight from the gates, you'll reach the edge of the first area. From there, follow the pathway connecting to the second area and show your ticket at the gatehouse. You can take a look at the park's map here.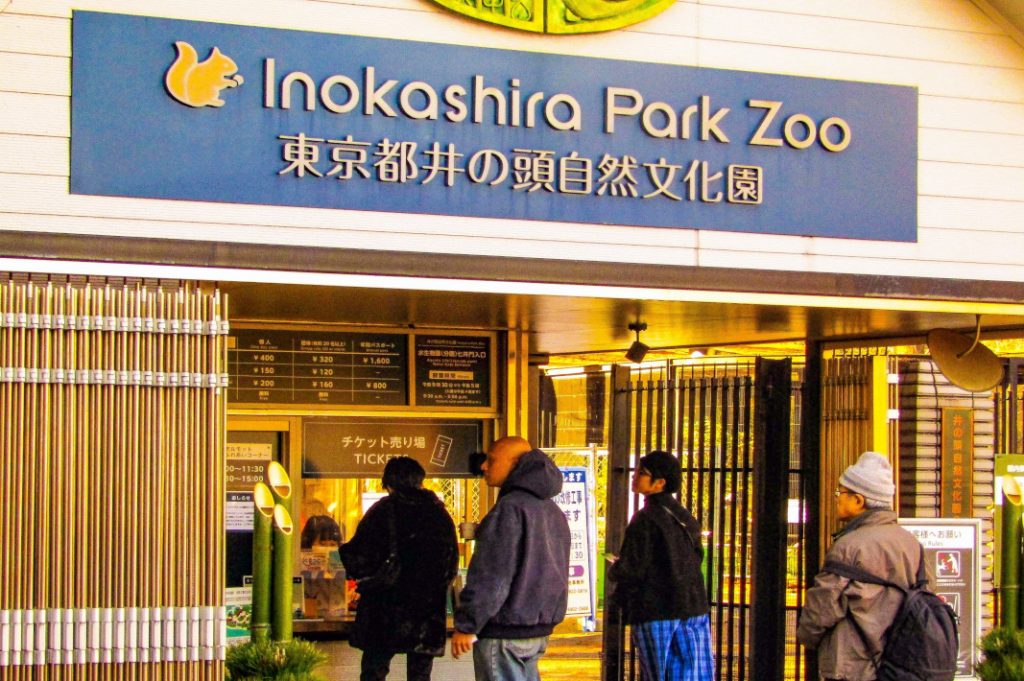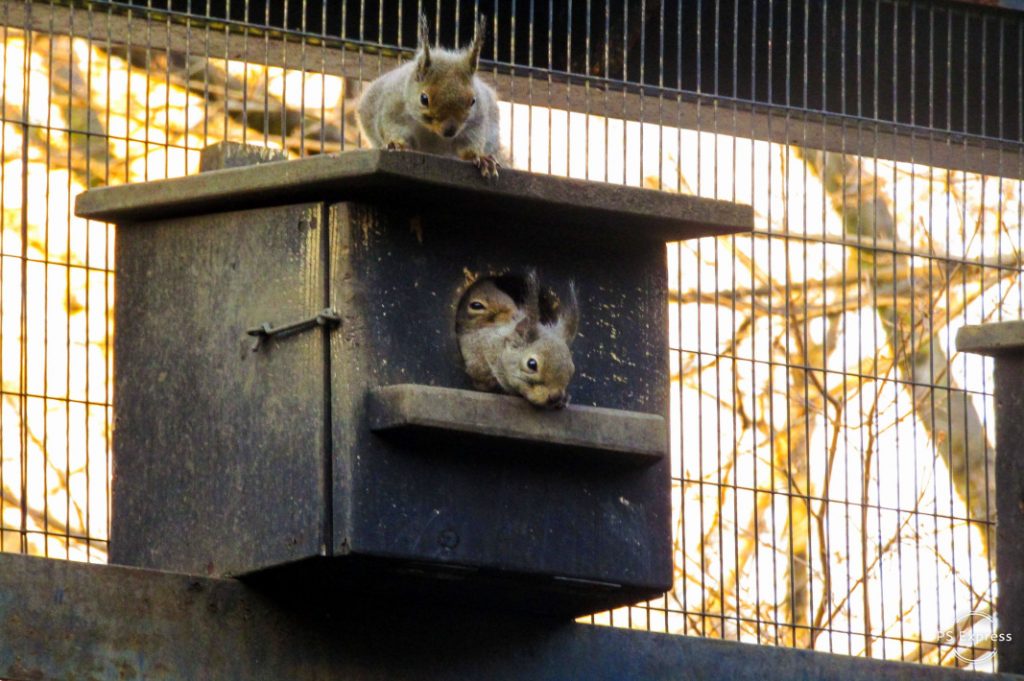 2:45 pm to 3:15 pm: Stopping in at Benzaiten Shrine
From the zoo, turn right and follow the bridge across the water. Once you reach land, turn right again, and follow the pond's edge until you catch sight of Benzaiten Shrine's vibrant red designs. Benzaiten is the only female deity among the Seven Gods of Good Fortune. The goddess of waterways, Benzaiten also holds dominion over luck, love, education, and the arts. Visitors to Enoshima Island may be familiar with her own epic romance. Despite being well maintained, Benzaiten Shrine has a cosy, tucked-away atmosphere to it. Its vivid designs contrast gorgeously with the natural scenery surrounding it.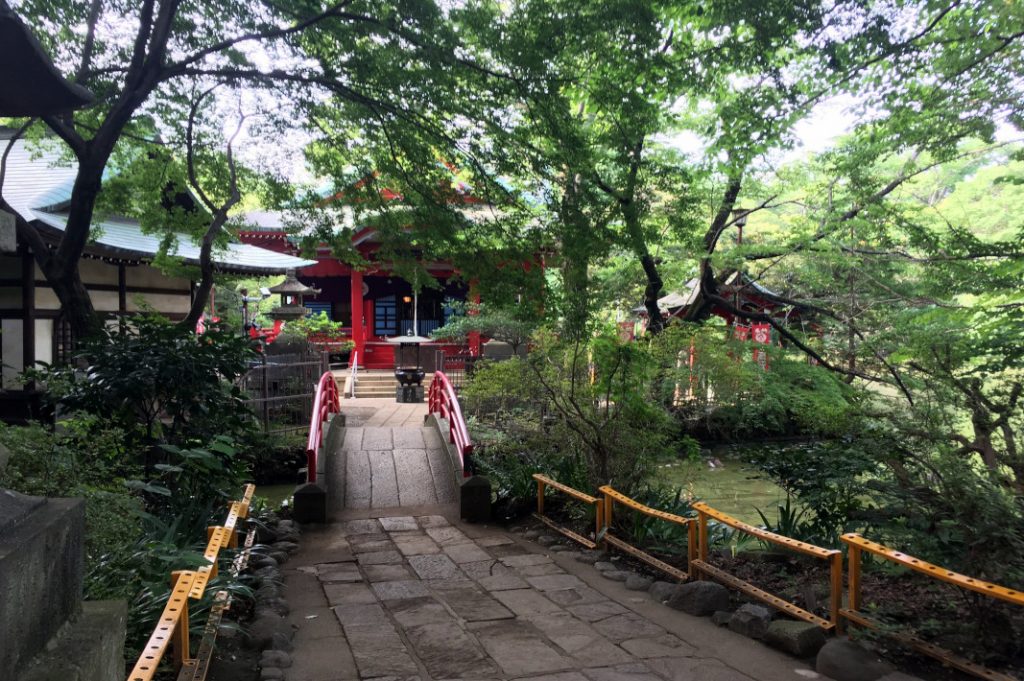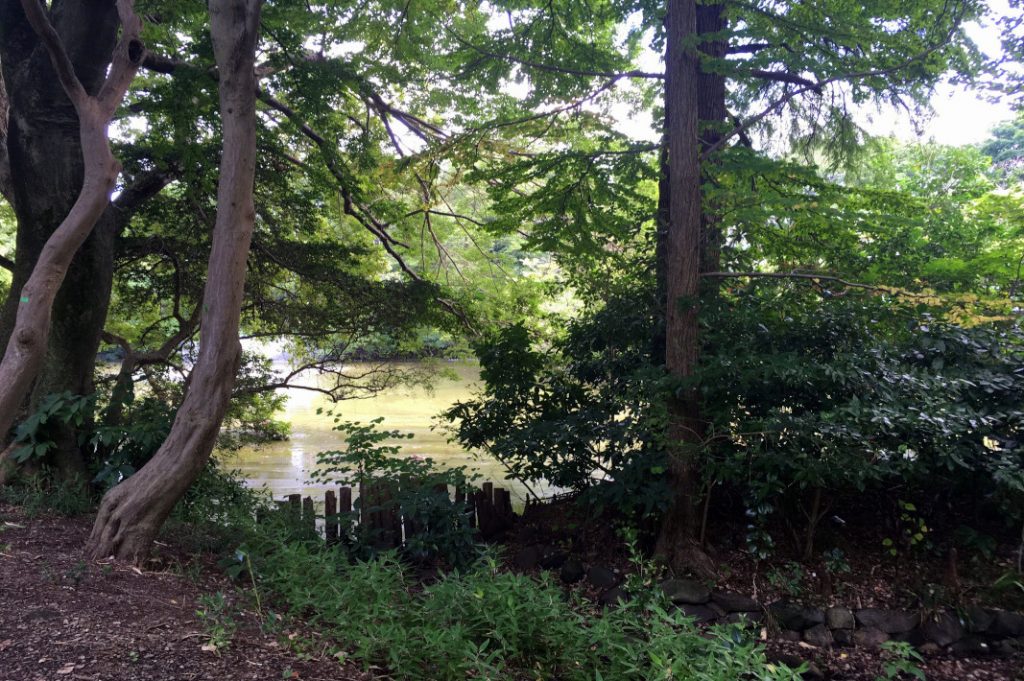 3:15 pm to 4:00 pm: Braving the Curse (or Not)
Throughout the day, you'll have spotted swan boats, paddle boats, and even rowboats making leisurely circles in Inokashira Pond. Now that the midday heat has passed, it's your chance to take one out for a spin. Take care, though. Remember Benzaiten? Well, despite being a goddess of love, she can get quite jealous. Local legend warns that if you and your partner ride a swan boat together, she may curse your relationship to fail. It's especially dangerous if it's your first date. Regardless, it's still common to see brave couples venturing out in one.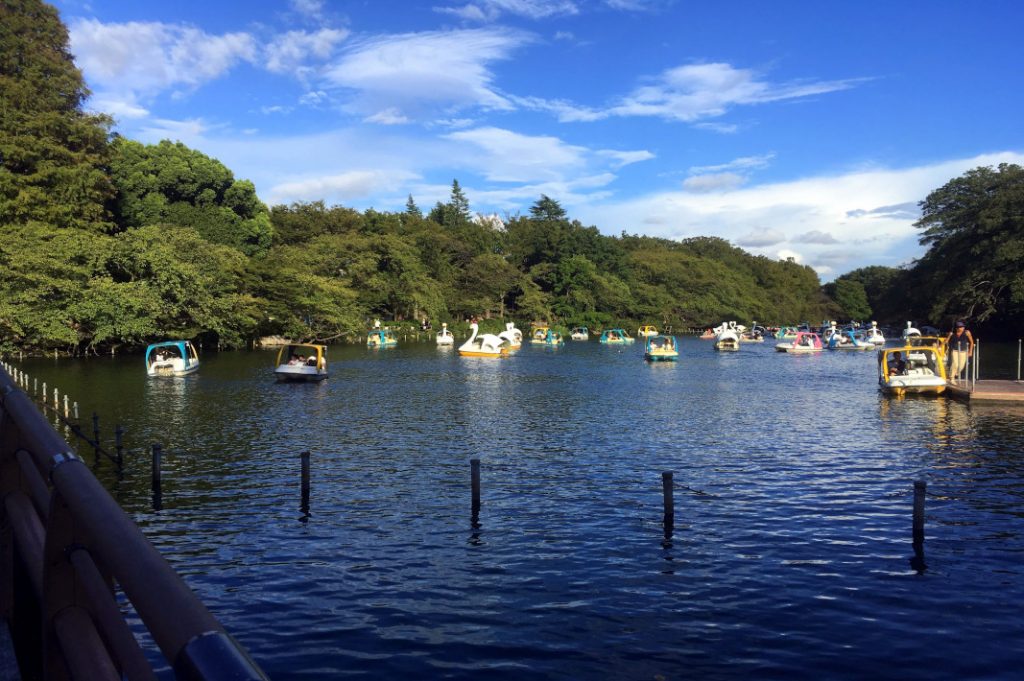 4:00 pm to 5:00 pm: Music and Performances
Especially on the weekends, Inokashira Park is a hot spot for buskers. Musical and theatrical performances are the most common sights, although magic tricks are also popular. Additionally, due to strict apartment noise regulations, it's likely that you'll catch a few burgeoning musicians practising their instruments in the park. Make a full, leisurely circuit of the Park grounds and linger by any performances that catch your eye. In spring, heavy blossom-laden branches hang out above the water, creating a dreamy scene reminiscent of Monet's paintings. In autumn, the park comes alive in a riot of colour.
As the day turns into the evening, step out into Kichijoji for some extra fun. If you're craving excitement, strike out into the thrumming shopping streets and bars around Kichijoji station. However, if you're searching for something a bit more chill, drop by the nearby Mahika Mano Hammock Café and enjoy some tea and desserts from the comfort of your own personal hammock.
Name: Inokashira Park
Address: 1-18-31, Gotenyama, Musashino-shi, Tokyo
Website: http://www.kensetsu.metro.tokyo.jp/jimusho/
seibuk/inokashira/en_index.html
Post by: Japan Journeys.