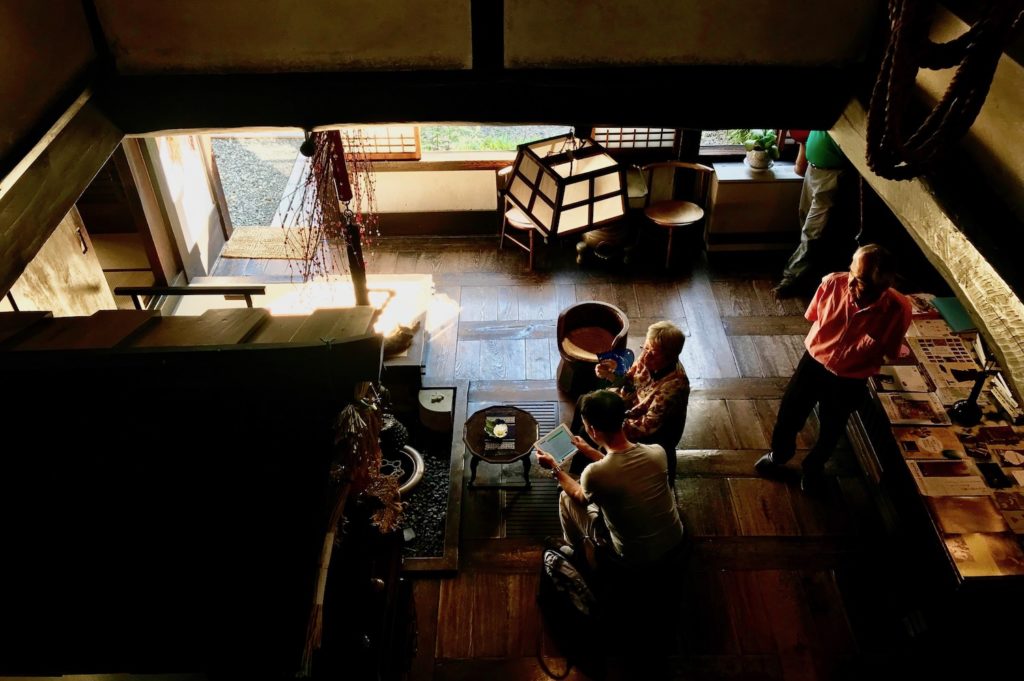 One of the most underrated places in Kyoto must surely be the Kawai Kanjiro Memorial Museum—or more simply, Kawai Kanjiro's House. Kawai Kanjiro was a legendary potter, writer, artist, and key figure in the mingei or folk art movement. His house is testament to the way he lived his life: in pursuit of beauty and creativity, embodying joy found in all of life. Fortunately for us, his family decided to preserve and open up his gorgeous wooden townhouse to the public.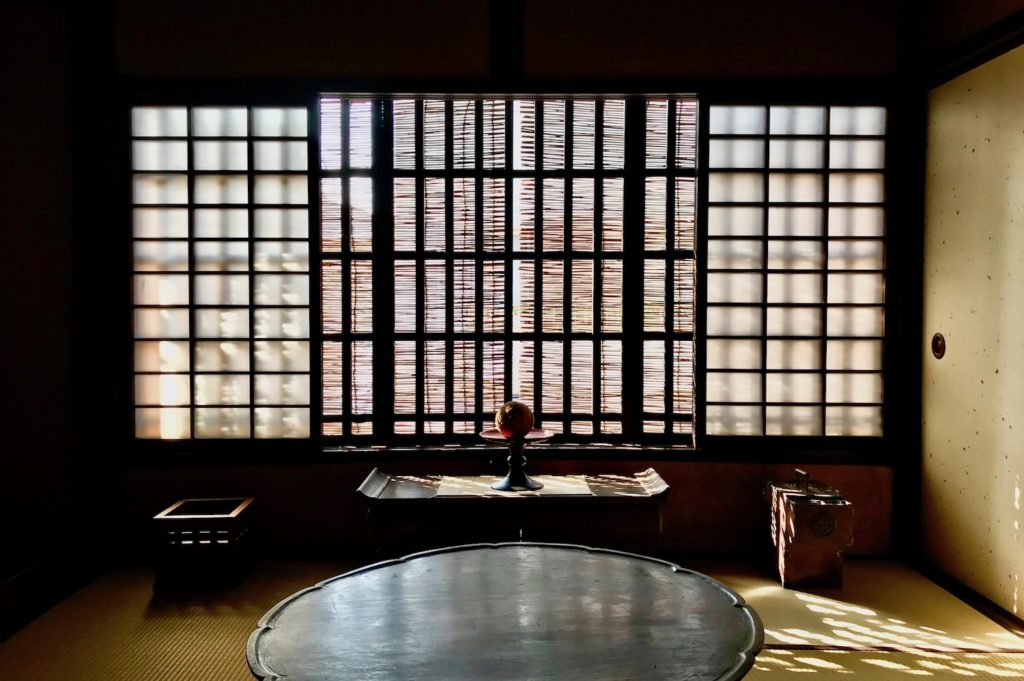 The beauty of light in the house of Kawai Kanjiro
One of the most striking things about the house of Kawai Kanjiro is the sheer amount of light that comes into the house. It's a little unusual for traditional houses in Japan to have this many windows, and this much light streaming into the indoor spaces—mostly because it's rather cold otherwise!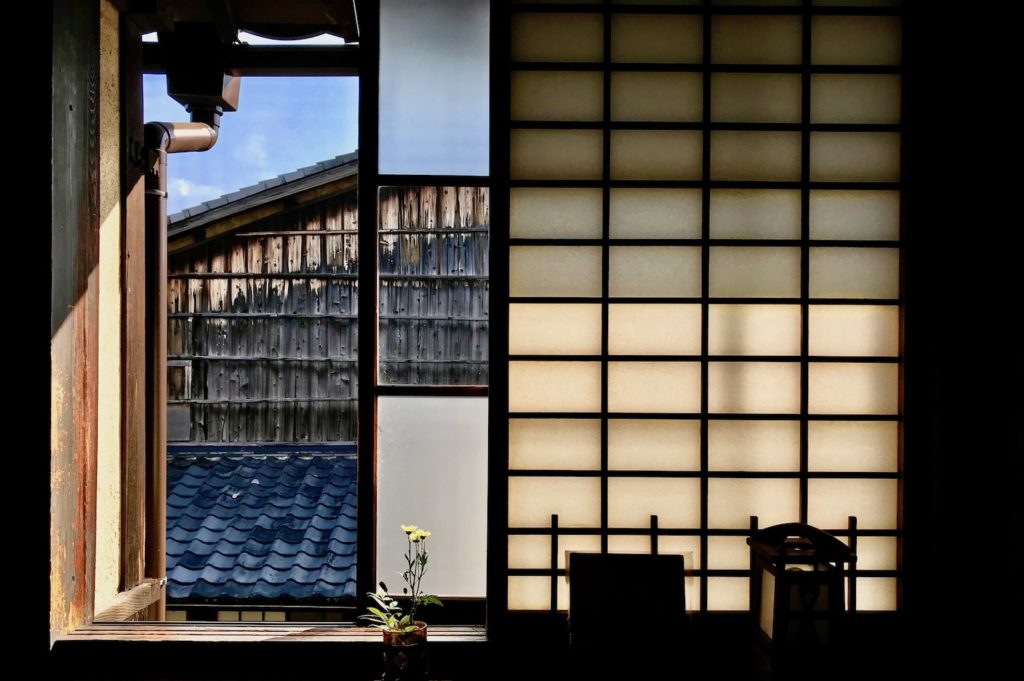 The shoji paper screens diffuse harsh sunlight beautifully. Indeed, the interplay of light and shadow inside the house is a real joy to behold. We could spend ages just watching the light change indoors. Additionally, some of the windows and doors open up onto beautifully-framed views of the courtyard garden and other plants.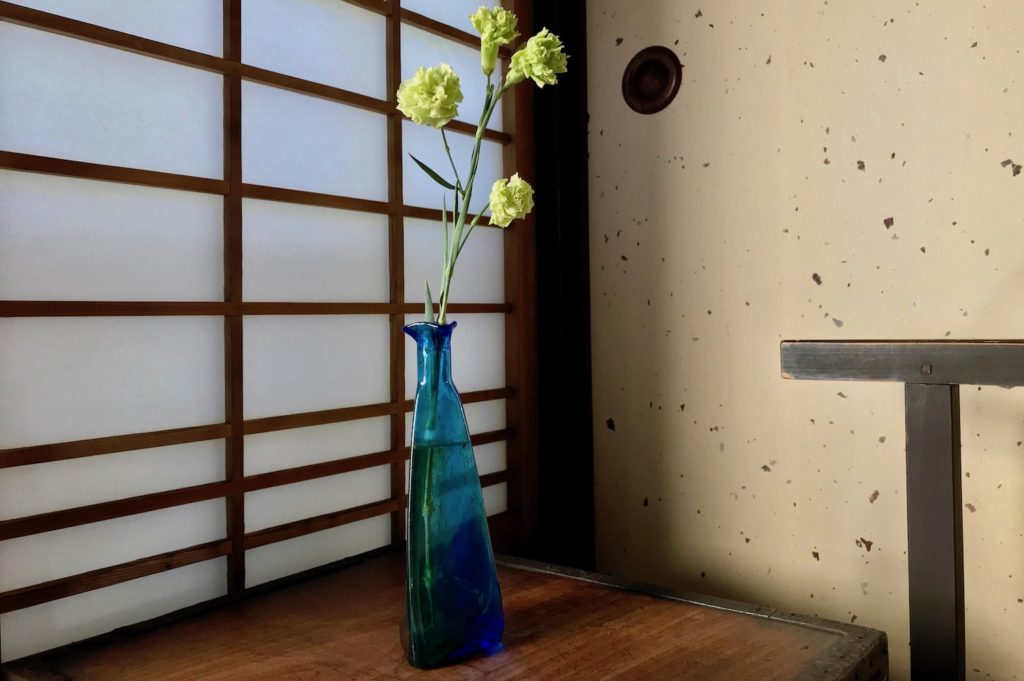 A house for an artist by an artist
There are many small details to notice and enjoy while exploring the house, from the simplicity of the white-tiled sink to the hand-carved low tables and chairs in front of the open hearth. Beauty in all shapes and forms greet you at every turn, wherever your eyes alight.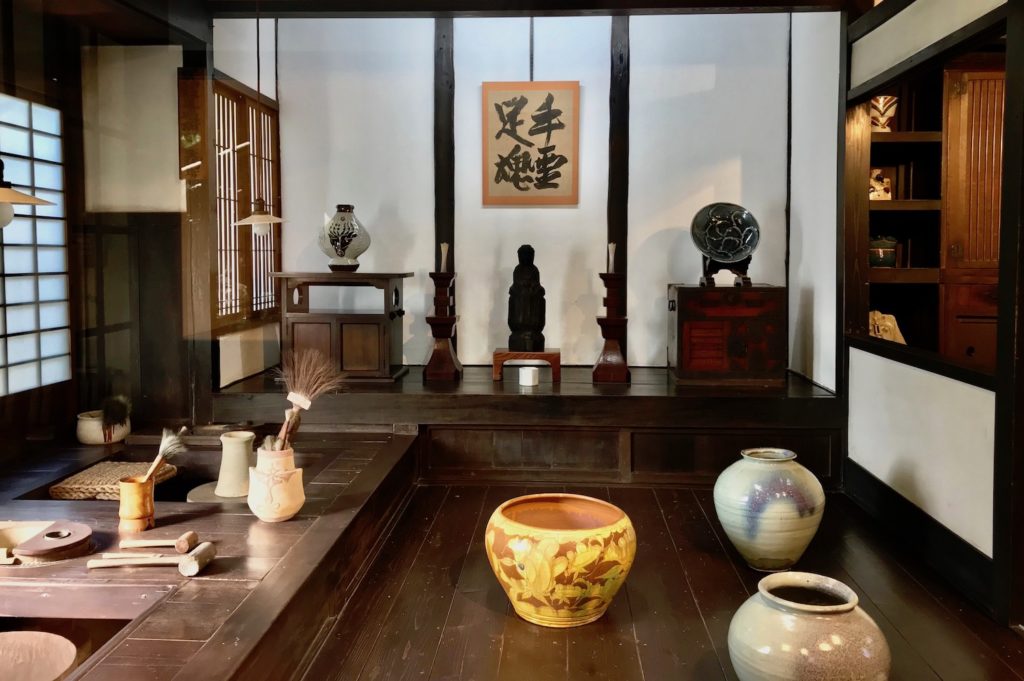 Further inside the house is an exhibition space containing various ceramics, carvings, drawings, and miscellaneous creations by Kawai Kanjiro.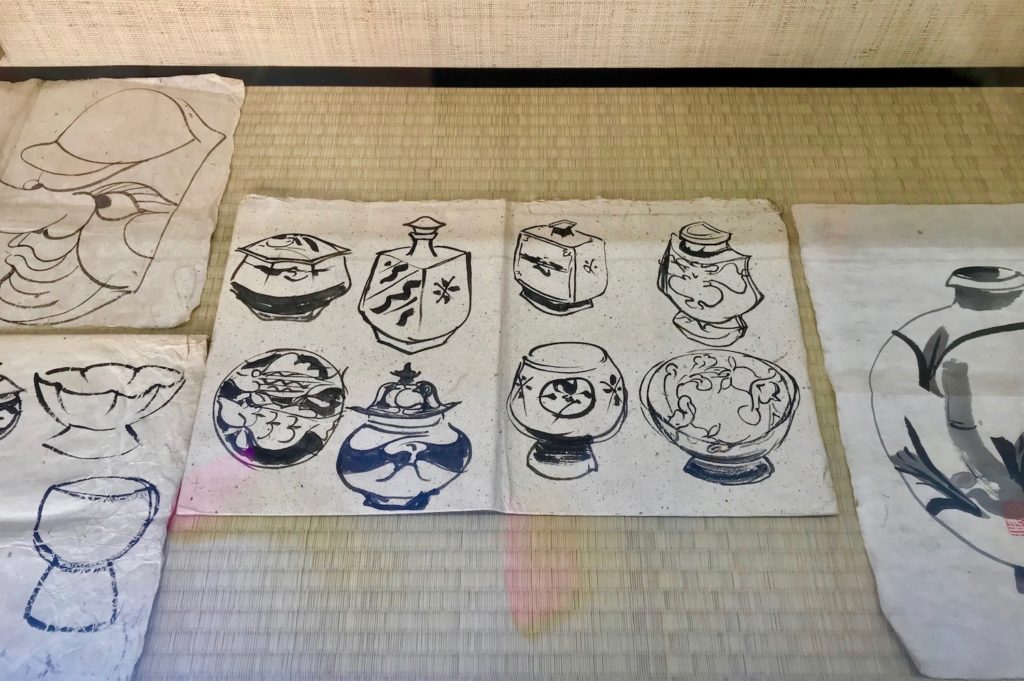 Looking at his exuberantly energetic pottery and carvings, one really gets a sense of how prolific and creative he was—never satisfied with the status quo, and always pushing himself to transcend his previous work.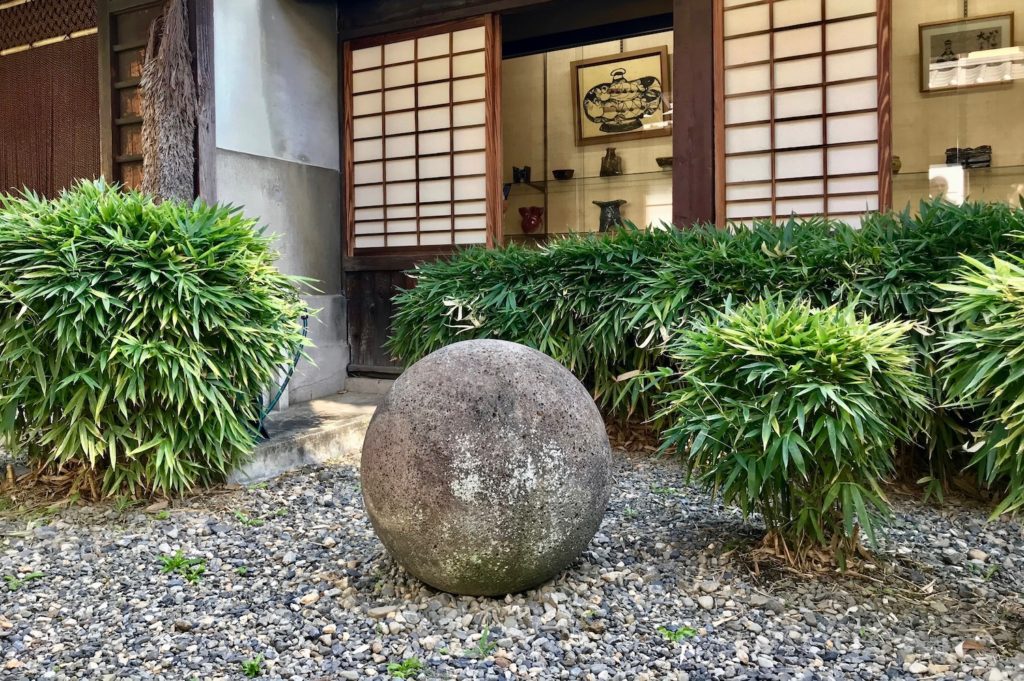 Playing with stones
When you're inside the house, you'll see that the house encircles an enclosed courtyard garden. It isn't one of those highly-manicured Japanese-style landscape gardens, and indeed is quite undistinguished at first glance. But one of its most interesting features is the unusually large stone ball. When he lived here, Kawai would apparently roll this ball about when he felt like it, both for fun and for inspiration. It's a charming thought!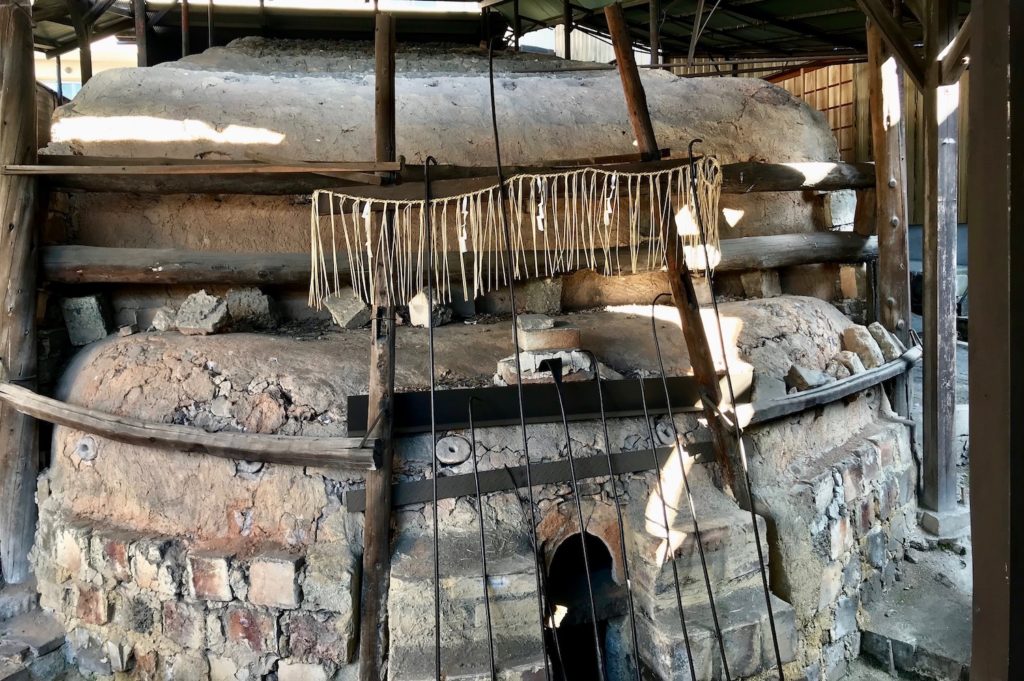 An incredible climbing kiln at Kawai Kanjiro's House
One of the most impressive parts of the house must be the large noborigama or climbing kiln at the back of the house. It's one of the few remaining ones of this kind in Kyoto that are apparently still in use. There are about 9 levels to this kiln set on a slope.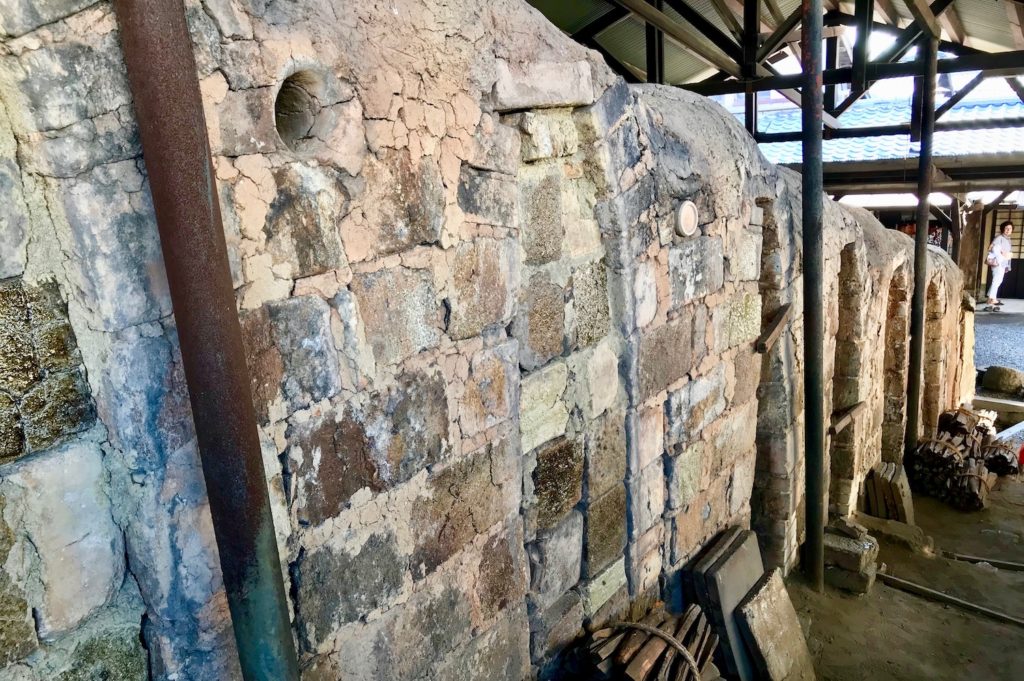 Unlike most modern kilns, this is heated with firewood, and operates on the principle of heat rising through the various levels of the kiln. Heat from the lower part of the kiln rises through the various chambers—it's an efficient way to fire many different wares and items. The climbing kiln is a pretty impressive sight even when it's not in use.
How to get here
Kawai Kanjiro's House is a 10-minute walk from Kiyomizu-Gojo Station on the Keihan Line. Pair with a visit to nearby Ichikawaya Coffee for a great afternoon.
Name: Kawai Kanjiro's House
Address: 569 Kaneicho, Gojozaka, Higashiyama Ward, Kyoto 〒605-0875
Open: 10:00am – 5:00pm (Closed Mondays)
Website: http://www.kanjiro.jp/
Post by Japan Journeys.