Fukushima's UFO Fureaikan, or UFO Museum, is a public facility that opened its doors in 1992. Thousands of UFO-related materials, such as classified CIA documents containing records of UFO research, are archived at the museum.
The museum is located halfway up a mountain called Senganmori (462m) in Fukushima Prefecture. Perhaps because of its mystical atmosphere, there is a theory that Senganmori is actually an artificially built ancient pyramid. Furthermore, there are stories of compasses not working in the area, and rumors that the mountain has a strong magnetic field. The area is also said to have many reported sightings of unidentified flying objects.
The museum houses exhibits on UFOs, their history, photo panels, and a 3-D virtual theater. There are a good number of interesting exhibits, including photographs and descriptions of famous UFO incidents. The 4,000 to 5,000 items in the museum's collection are quite authentic.
Approximately 15,000 people visit the museum yearly. On the second floor, the museum offers a resting room and a bathhouse overlooking an amazing landscape that also serves as a popular relaxing spot for the locals.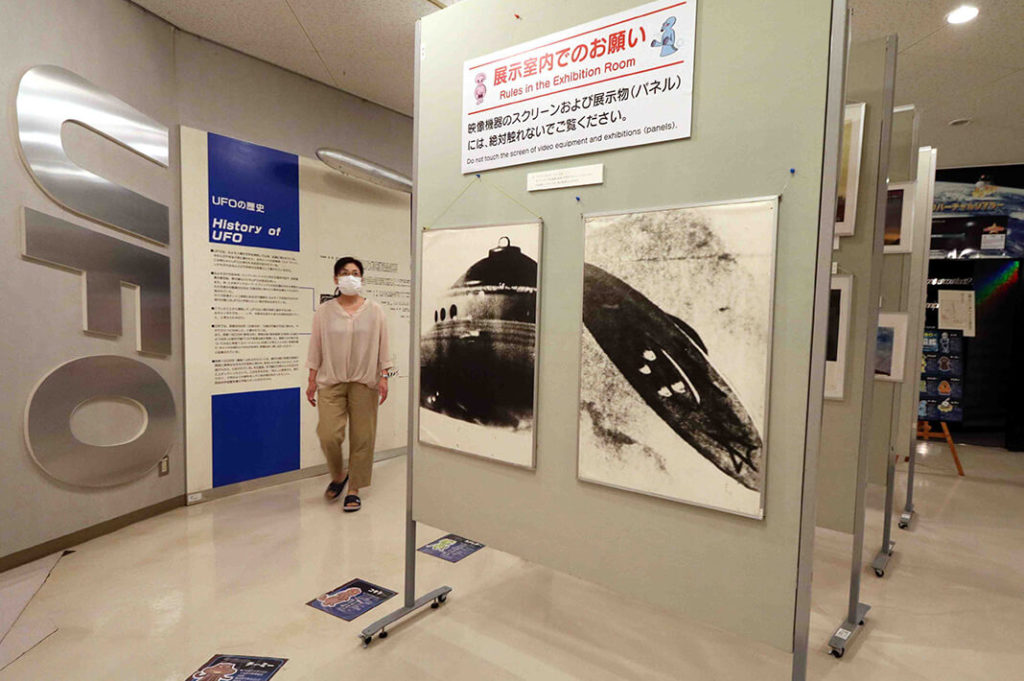 (You can read the rest of this article at this link. This article was first published on August 7, 2020, on JAPAN Forward, who aim to reveal the true face of Japan to the English speaking world in areas ranging from politics to sports and pop culture.)
Click here to view our other articles. More on Fukushima here.
Name: UFO Fureaikan
Location: Iinomachi Aoko, Fukushima (google map link)