While there are various festivals year-round throughout Japan, summer is the high season for such events. All summer long, it seems that every park, school, or square becomes the site of a local matsuri. For one of the most raucous and joyous festivals in the country, head to Kochi in Shikoku to check out the Yosakoi dance festival.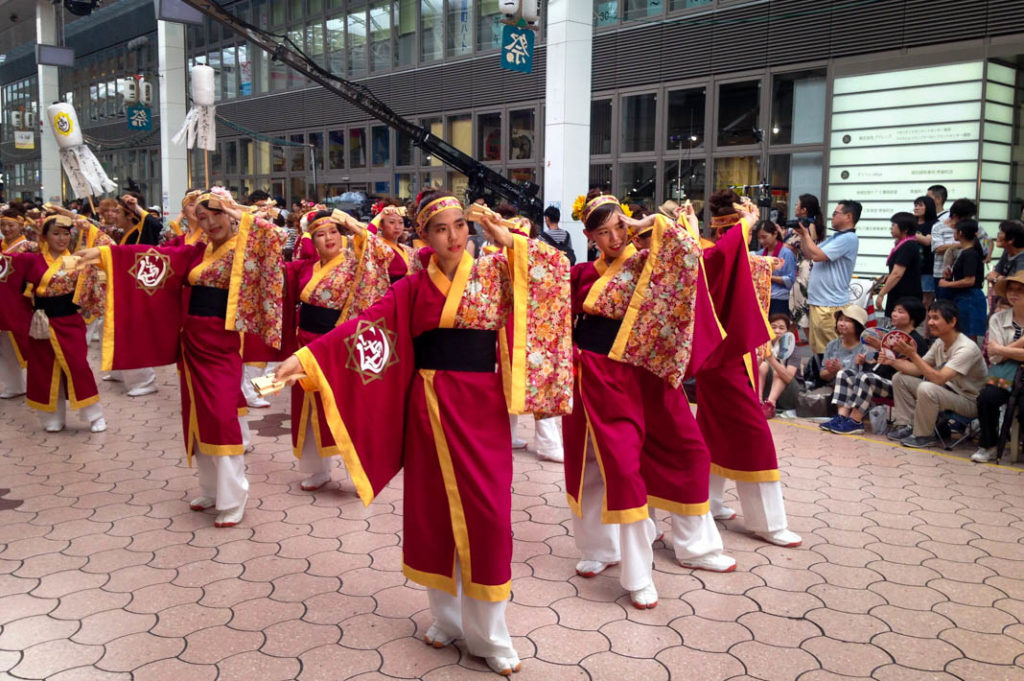 Combining History with a Modern Dance Traditon
Shikoku is the smallest of Japan's four main islands, with Kochi city located in the center of its southern coast. Every year, the Yosakoi festival takes over the city from August 9th to 12th. Established in 1954, this festival is relatively modern compared to other dance festivals in Japan. Yosakoi dancing is an energetic form of Japanese dance that combines traditional movements with more current music and other elements. Nowadays, yosakoi has become popular throughout the country, but to experience the heart of this remarkable summer festival, head to Kochi.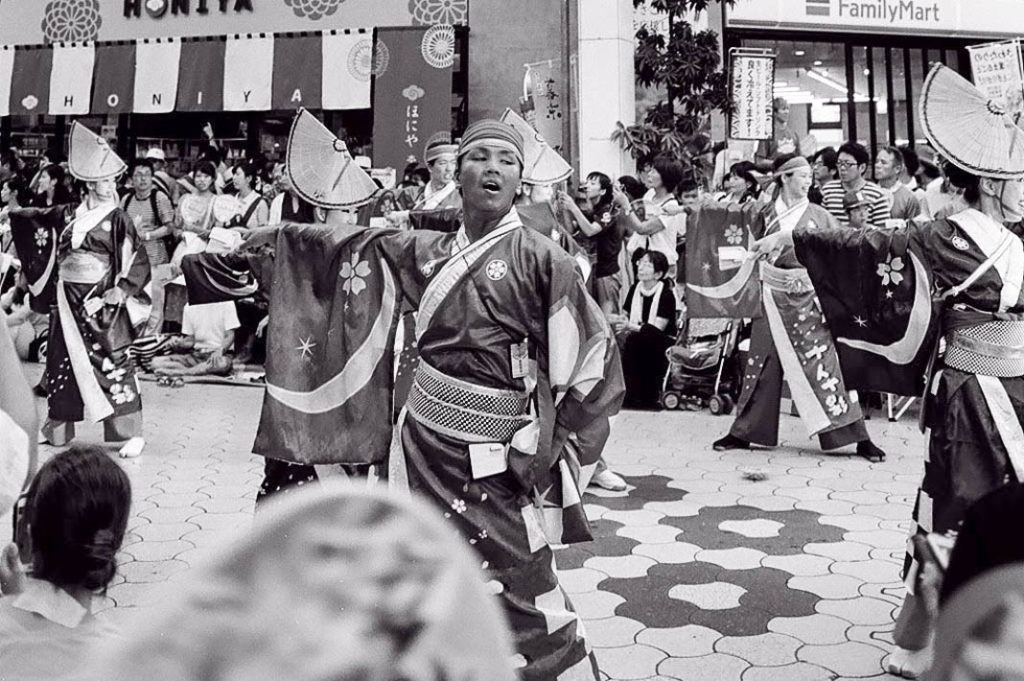 Fewer Rules, More Creativity
Unlike other competitive dance festivals, the Yosakoi festival has very few rules. First, all of the dance teams must incorporate naruko into their routines. Naruko are wooden clappers from the region that were traditionally used to scare birds away from rice fields. Second, the accompanying music must contain at least some part of the original "Yosakoi Naruko Dancing" song. Third, dance troupes cannot have more than 150 people. Otherwise, anything goes! This lack of rules means that there is a huge variety among the dances. Some choose to wear happi coats or yukata, but others have more original and outlandish costumes. The music varies from traditional Japanese tunes to big band sounds, Latin grooves and all in-between. Most of the troupes are led by decorated trucks carrying DJs with giant speakers or musicians, which gives the festival a carnival atmosphere.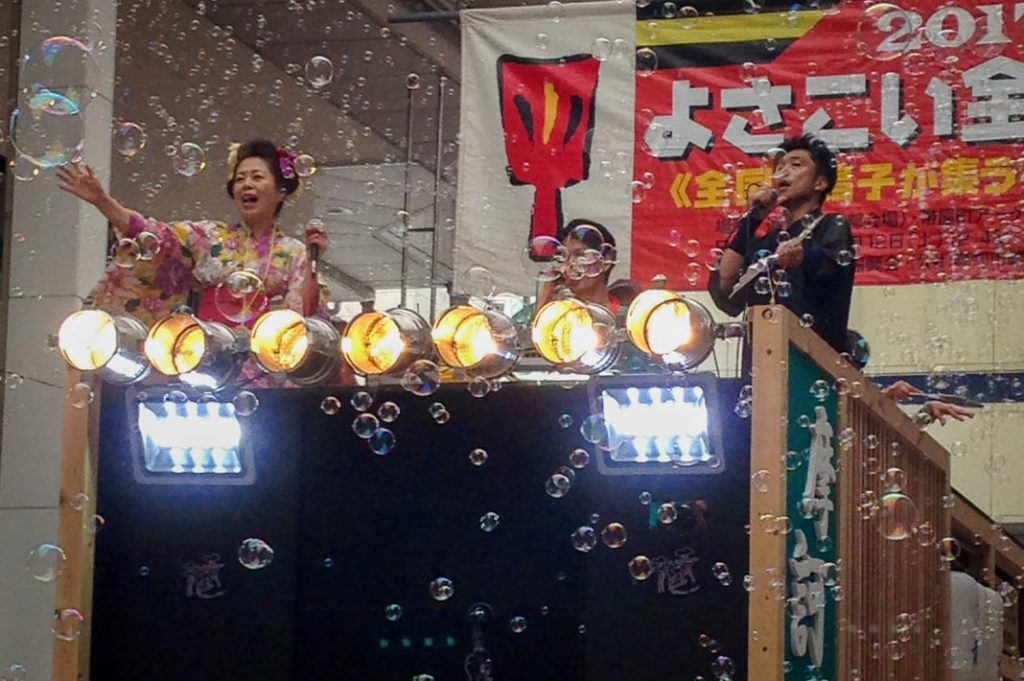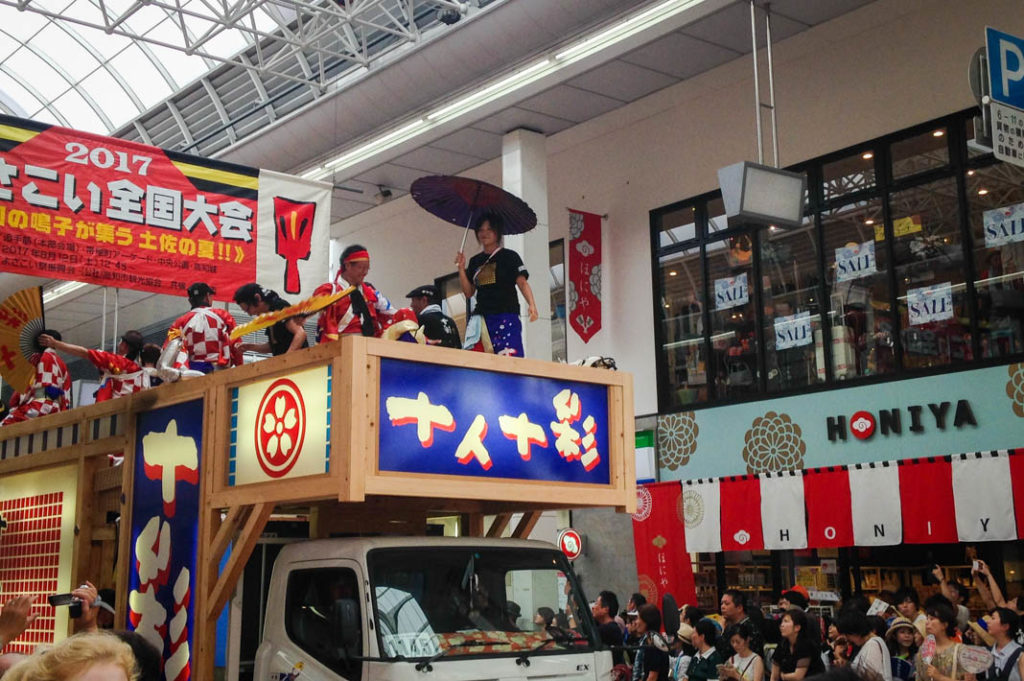 Over the course of the four days, over 10,000 dancers in dozens of teams dance and compete for the grand prize. You can catch them parading down the main thoroughfares of the town, and also at stages set up around Kochi Castle. While the official festival lasts all day, it is well worth it to stick around into the night, when the darkened streets take on more of a party atmosphere, and onlookers are invited to join the tireless dance troupes. All that dancing and partying leads up to a big finish, culminating in a grand parade and a 90-minute fireworks show on the final evening.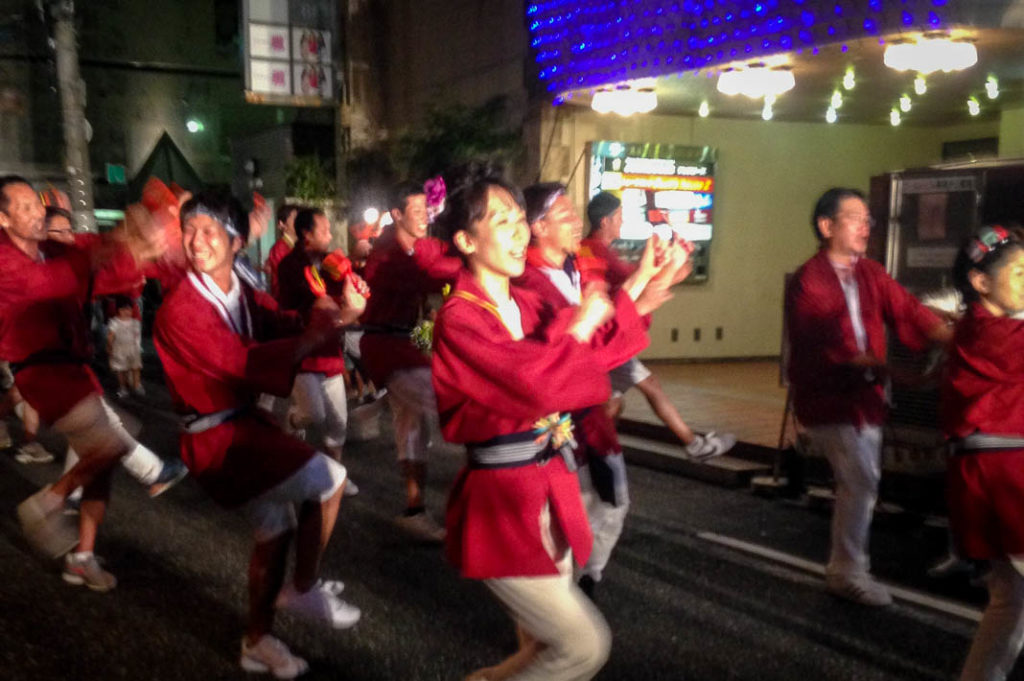 Getting To The Yosakoi Festival
There are a few different ways to get to Kochi. The city does have an airport, and the flight from Tokyo is 1 hour and 15 minutes. Alternatively, take the Shinkansen to Okayama and transfer to a local train to Kochi (approximately 6 hours). Accommodation during this time should be booked well in advance.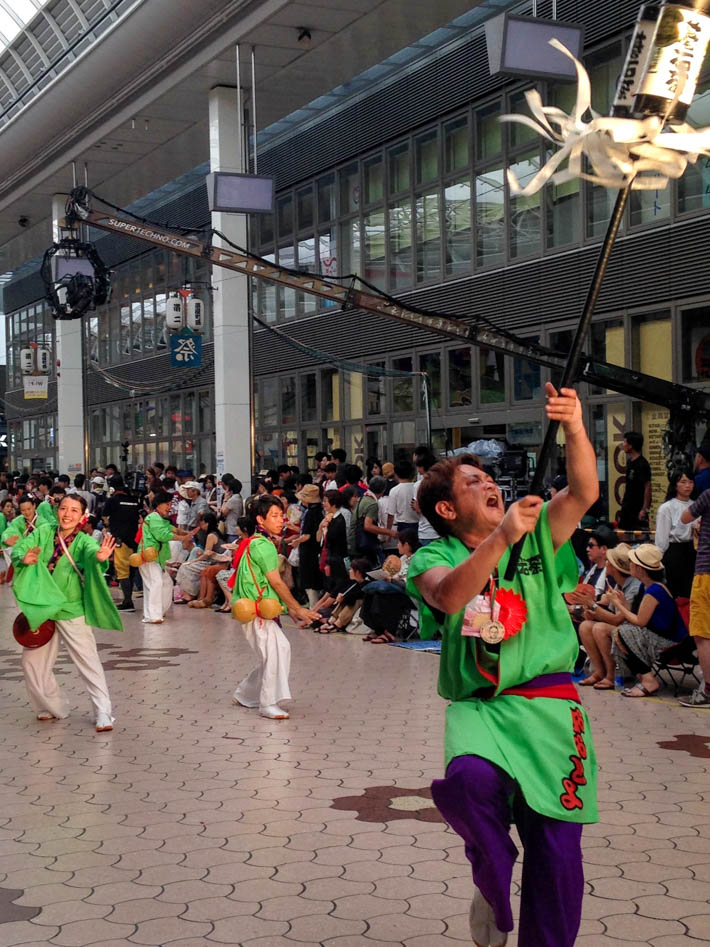 Name: Yosakoi Festival 
Address: Throughout Kochi City on Shikoku Island
When: August 9th-12th
URL: here
Post by Japan Journeys.