When Kyoto feels more than ever like a cedar-floored theme park, it's good to know that there remains a wealth of overlooked places to visit. Dotted throughout lesser-visited areas of the city, small temples and shrines continue to capture the peaceful spirit of Kyoto. Okazaki Jinja is one of them and makes an ideal stop on a day spent walking through eastern Kyoto.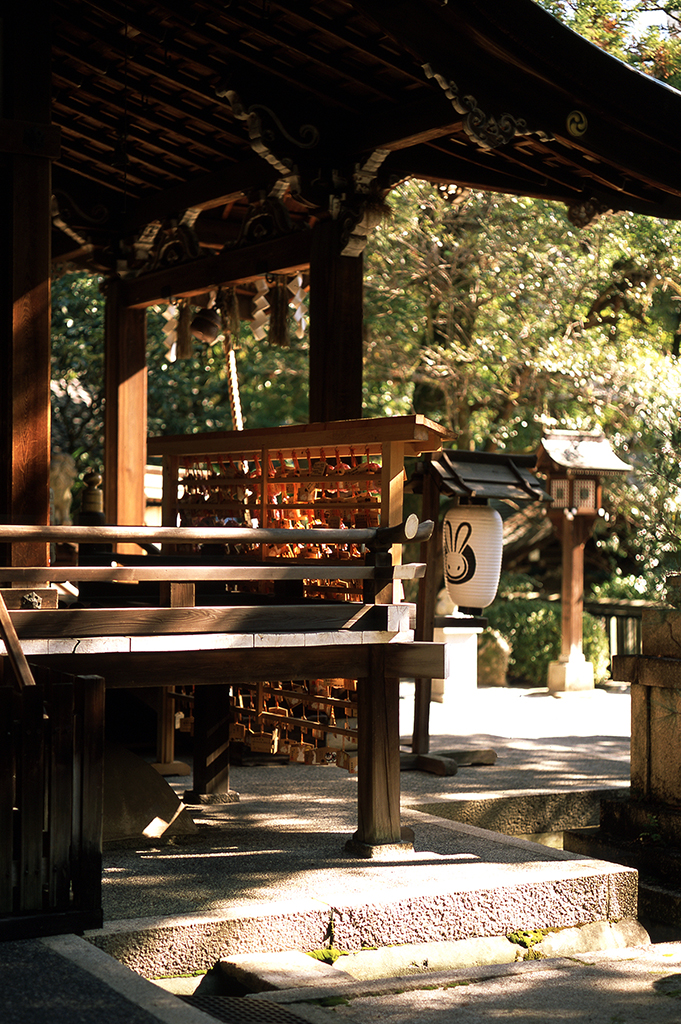 Okazaki Jinja – calm, seclusion and rabbits.
As a new decade dawns, the once-tranquil city of Kyoto is waking up to an entirely new reality. For better or worse, tourism has hit the city in ways that inhabitants could never have imagined. Many of Kyoto's cultural landmarks, famed for their tranquility, are now overrun by uncapped tourist numbers. For travellers who prefer the quieter things in life, this can be a disappointing realisation. However, there are still plenty of peaceful and secluded sites that have escaped mass tourism; Okazaki Jinja is one of them.
The shrine lies towards the eastern hills of Kyoto, only a few minutes' walk from the immensely popular Heian-Jinguu. It's easily overlooked and isn't listed in many of the city's English language tourist maps. However, it makes an ideal stop when meandering through Kyoto city on foot. Additionally, if you're collecting o-mamori (shrine and temple charms), it's a perfect place to pick up adorable rabbit-themed goodies.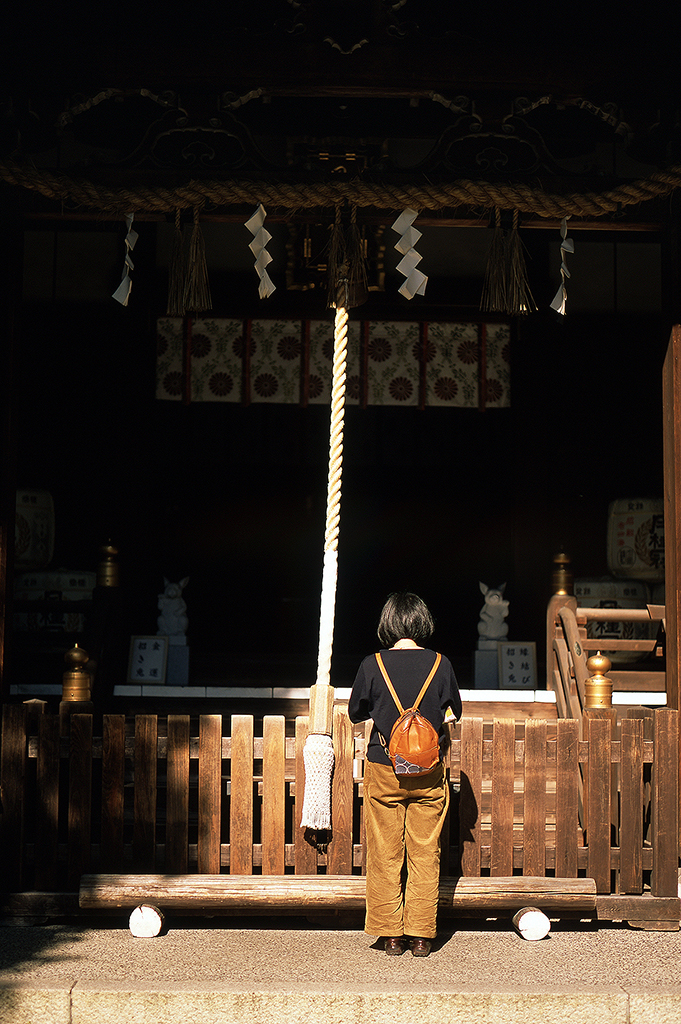 Pray, tell?
Okazaki Jinja serves its local community in a manner common to many medium-sized Shinto shrines. People choose to celebrate a variety of occasions here, from weddings to business events. However, all are able to enjoy the shrine's surprisingly large outer grounds and wonderfully peaceful atmosphere. In springtime, the pathways are alive with falling cherry blossoms. Unusually, there are also a number of maple trees which turn a deep shade of lacquer red in November. Okazaki offers a welcome pause from the often rushed pace of visiting Kyoto; visitors can sit and watch the sunlight through the trees, or offer coins and prayers at the Honden (central hall). Most commonly, locals visit to pray for happy marriages and safe childbirth. As such, the shrine is popular with young women and couples.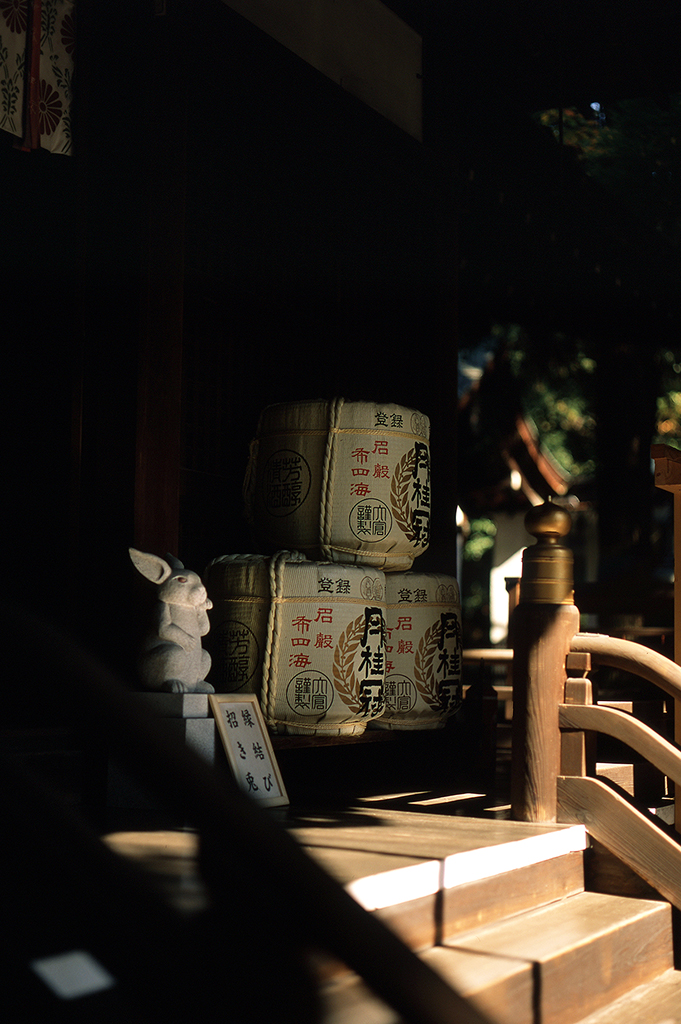 Okazaki's place in Kyoto.
Like almost all of Kyoto's temples and shrines, Okazaki Jinja was built long ago (AD 794). Naturally, this also means the shrine was burned to ash and rebuilt as all-too-common fires swept through the city. As mentioned, the shrine is a popular site for Shinto wedding ceremonies. This is because the enshrined deity of Okazaki Jinja is the legendary Susano Ono Mikoto. His legend tells how he valiantly defeated an eight-headed sea monster in order to win the hand of a princess.
White rabbits are in abundance at Okazaki Jinja. Indeed, they're common in many aspects of Japanese visual culture and are associated with the moon. Specifically, white rabbits are considered to be the 'animal assistant' of Okazaki's enshrined deity. 'Animal assistants' are common features in Shinto lore; the sun-goddess Amaterasu is assisted by a three-legged raven (Yatagarasu) and the goddess of rice and harvest, Inari, is synonymous with a fox.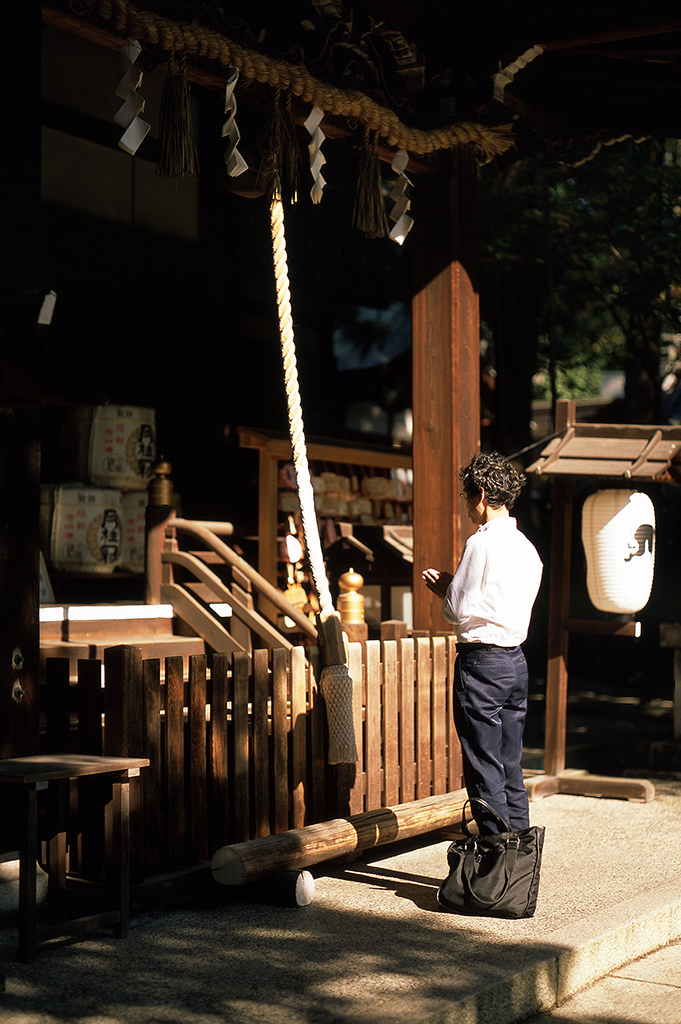 Access and itinerary.
Okazaki Shrine makes an ideal stop on a walking tour of eastern Kyoto. It can serve as a chance to pause and rest after visiting nearby Heian Jingu and before walking to the scenic (and genuinely unmissable) Nanzenji. Alternatively, you could finish at Okazaki after starting at Nanzenji (try an excellent Blue Bottle coffee before leaving) and continuing on to the magnificent Chion-in. This part of Kyoto is north of the Higashiyama district, but still close to Kyoto's eastern mountains.
If you're travelling by bike (a popular choice in mercifully flat Kyoto), you could add Okazaki as a stop before travelling from Nanzenji to the Silver Pavilion, along the Path of Philosophy. Best of all, you can get to the shrine by taking City Bus numbers 32, 93, 203 or 204 and alighting at 'Okazaki Jinja Mae.'
Finally, if you're feeling a little lost, you can put the shrine's address into your map app of choice: 51 Okazaki Higashitennocho, Sakyo-ku, Kyoto 607-8305. See more information on the shrine website here.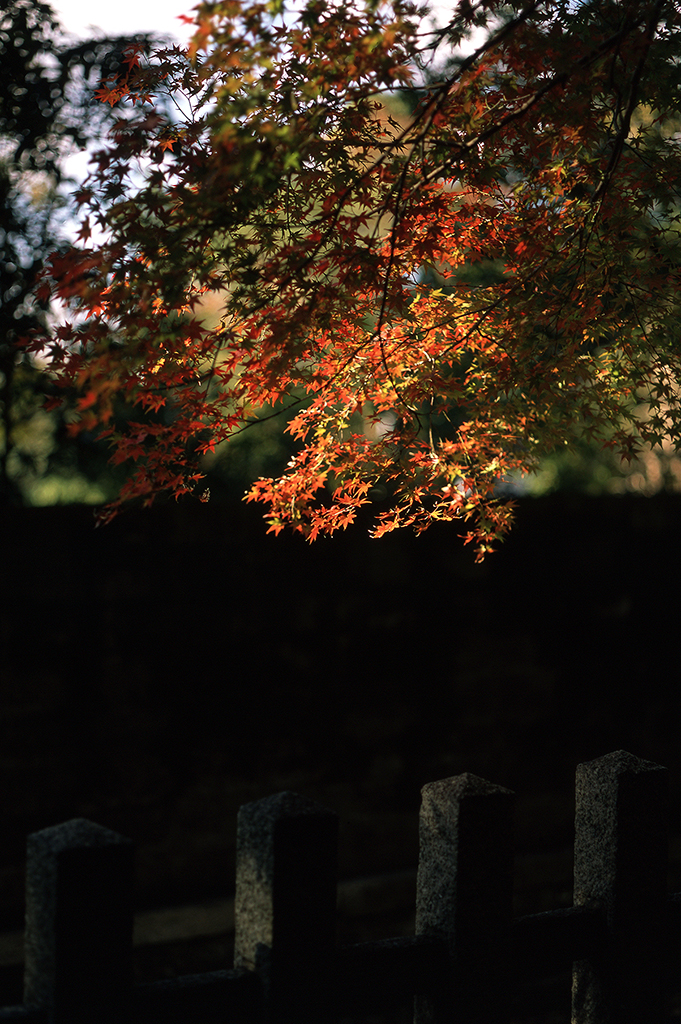 Post by Japan Journeys.