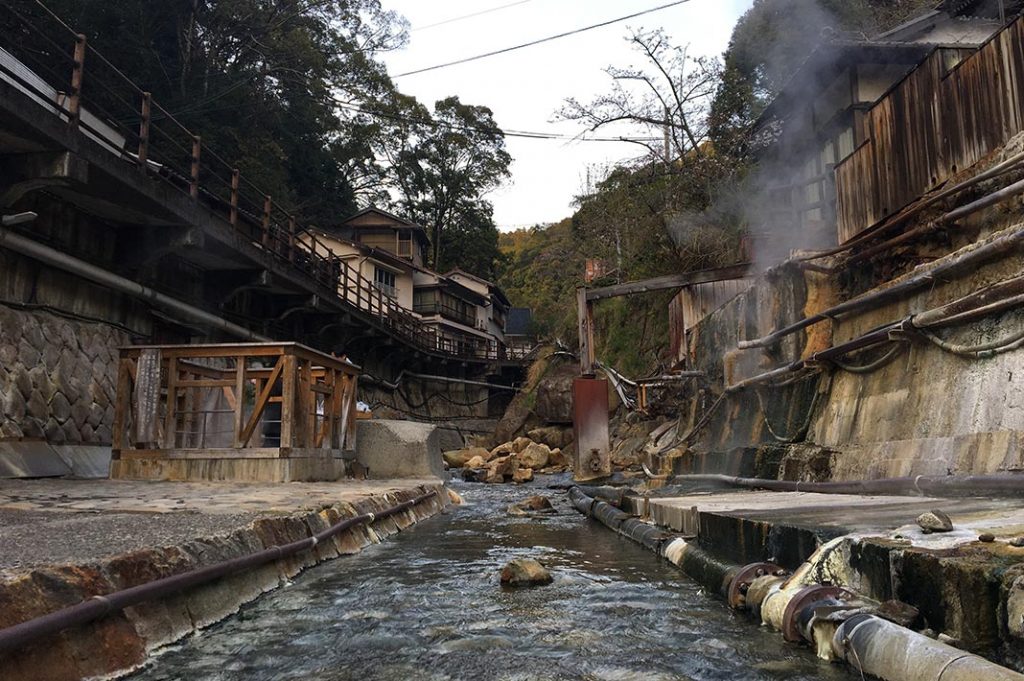 Japan, like other countries located in the 'Pacific Ring of Fire', is volcanically active and prone to numerous earthquakes. The four tectonic plates underneath this island nation cause daily tremors and are responsible for some of the most devastating events in Japan's history. The silver lining is, of course, the stunning mountains, valleys and geothermal hot springs across Japan which exist as a result. These hot springs (onsen) have long been a staple of Japanese culture, widely sought out for their therapeutic benefits to the body and mind. They are unique in their mineral compositions and temperatures, hence the appeal of visiting many. Over time, small villages were built around these springs to take advantage of both health and commercial benefits. Yunomine Onsen in Wakayama is no exception.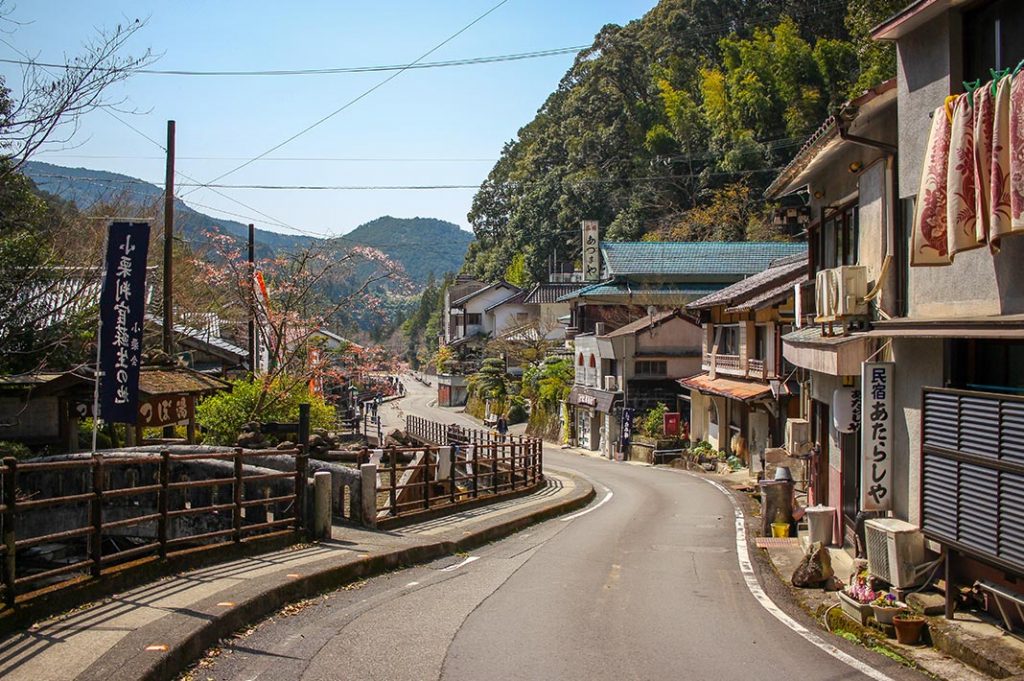 Yunomine Onsen Village
One of Japan's oldest hot springs is Yunomine Onsen, located in the Kii Mountains of Wakayama, around 160 km from Osaka. One road winds through it, parallel to the thermal river, connecting the picturesque village to the world. On either side of the main vein stand a quaint collection of traditional inns, shops and dwellings, with a green backdrop of trees rising into the steep surrounding hills.
The waters here are approximately 33 degrees Celsius (92F), sulphurous and said to be a great cure for digestive, nervous and skin disorders – even diabetes. For this reason, people travel from all around just to dip their feet in the stream or enjoy a full-body bathing experience at one of the nearby inns.
It is also a favourite overnight stay for pilgrims of the Kumano Kodo trail; you're likely to see weary, backpack laden hikers descending from the tree-line around check-in time. Those who can't resist head straight down to the river and peel off their boots and socks before gingerly dipping their feet into the warm healing waters.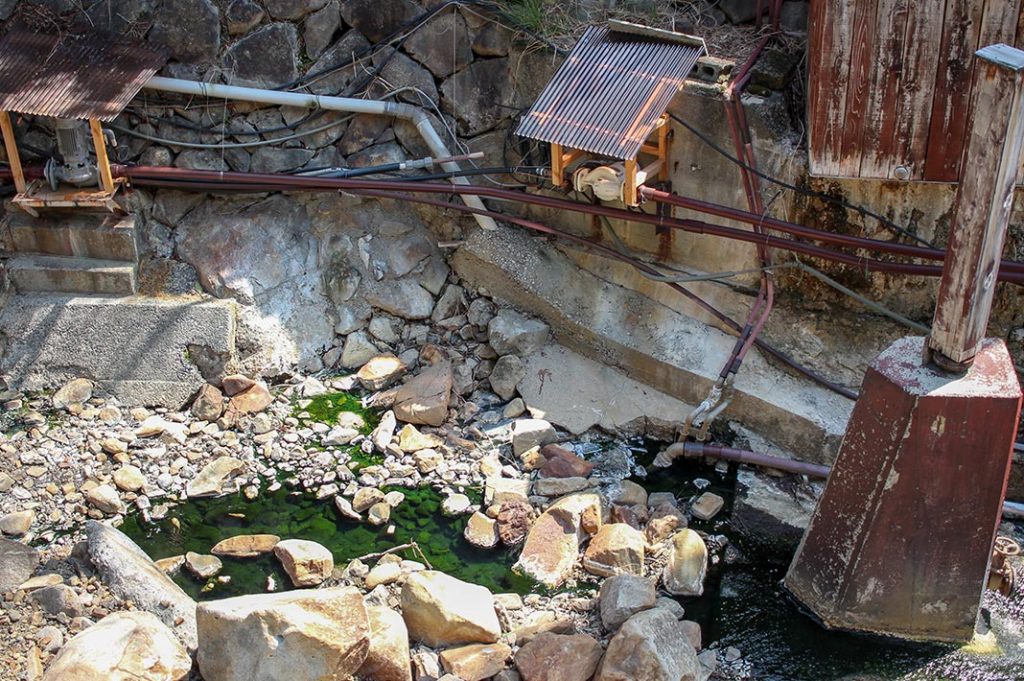 Things to do in Yunomine Onsen
Relax. Hot spring towns are a place for rest and recuperation, after all. While you can definitely visit during the day, an overnight stay is the key to true relaxation. In the day you can explore the temple, shrine and tea-house, shop for local souvenirs and snacks and enjoy the thermal spring in one of many ways.
The spring can be used as a footbath, a place to sit and enjoy a chat with other travellers as the world continues to spin on. You can also purchase eggs and small sweet potatoes from nearby local stores, conveniently packaged in netted bags, to cook in the hot well.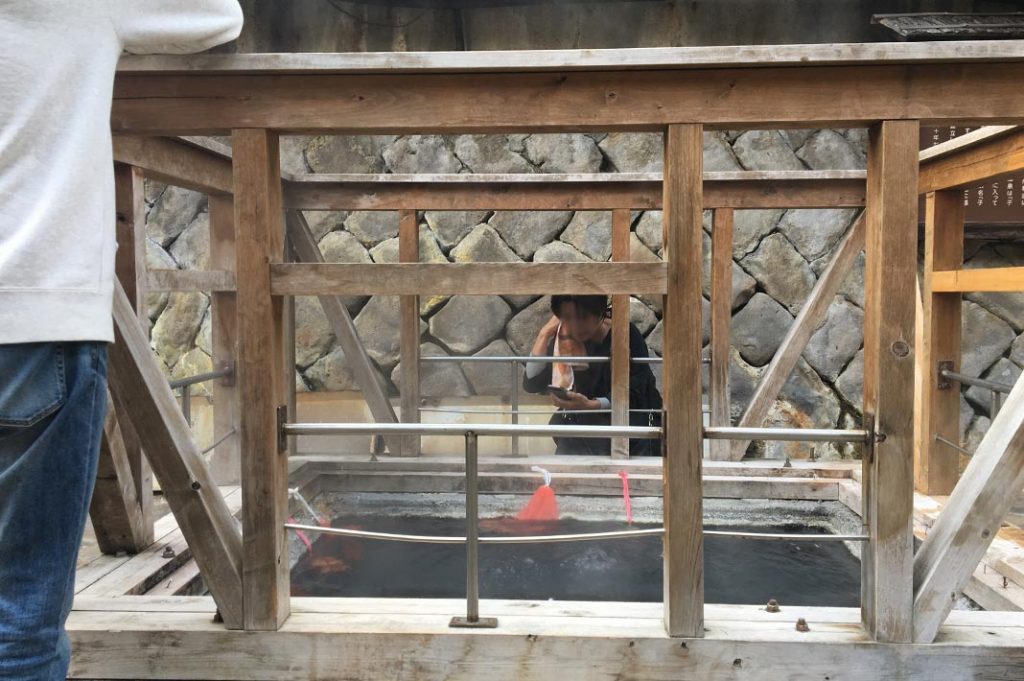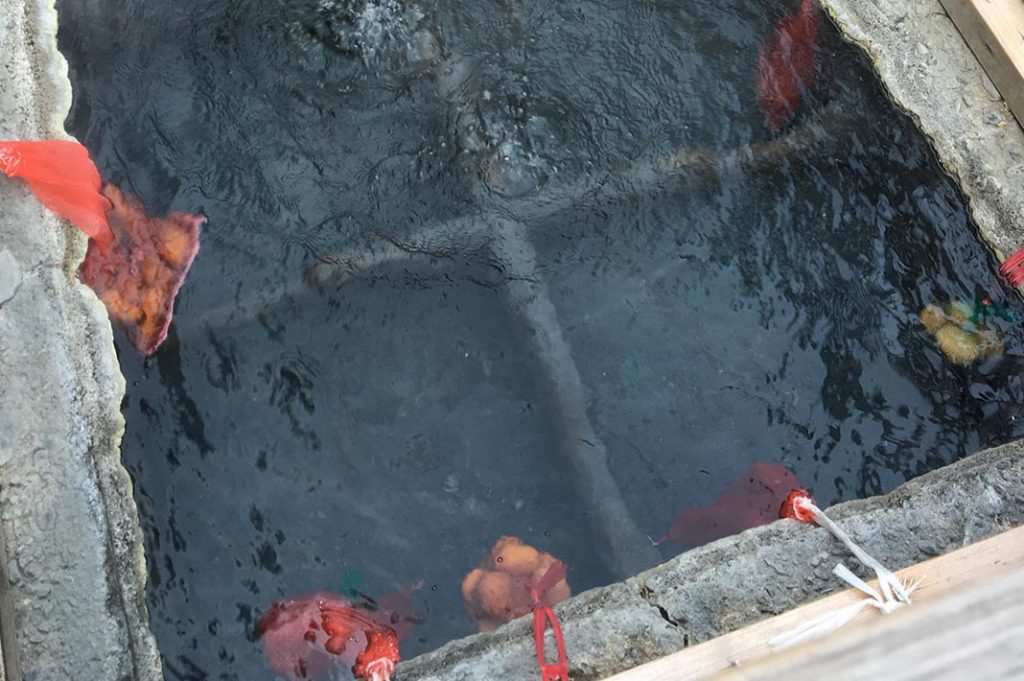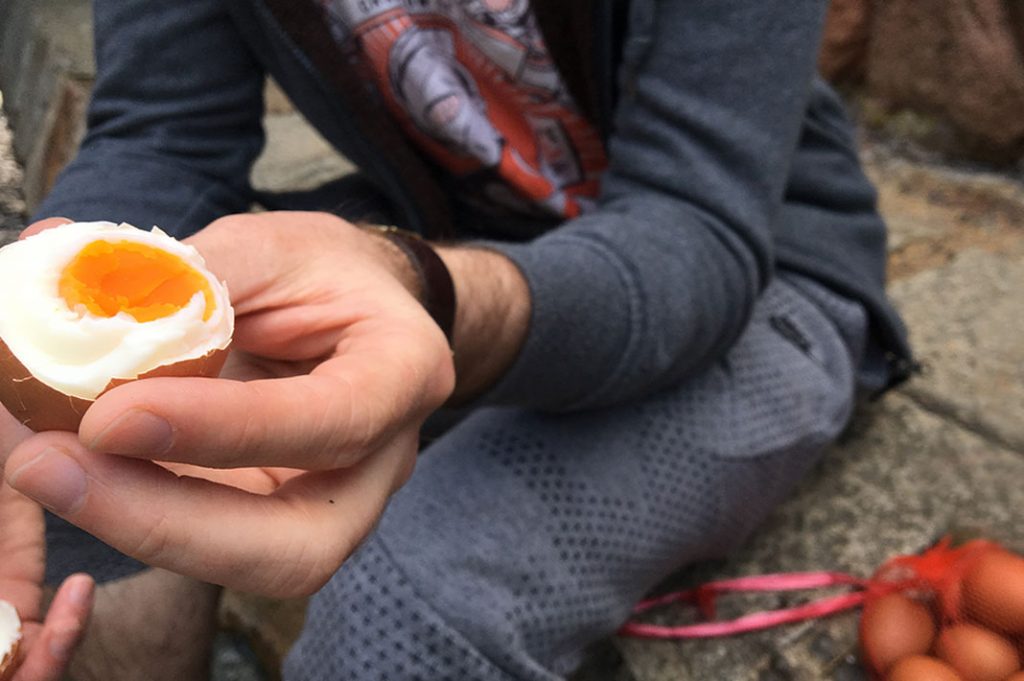 The hot spring is also home to the first World Heritage-listed public hot bath – Tsuboyu. It is a tiny wooden room for 2–3 people, perched above the stream. The bath itself is carved into stone and said to have waters that change colour seven times a day. To use the bath, enquire at the Yunomine Onsen Public Bath (beside Yumunekusushitoko Temple), you will be given a number to wait (up to a few hours) and turns last 30 minutes per group. It is quite rustic and not as fancy as the ryokan baths, but a good experience. If the water is too hot, you can add cold water from the shower hose.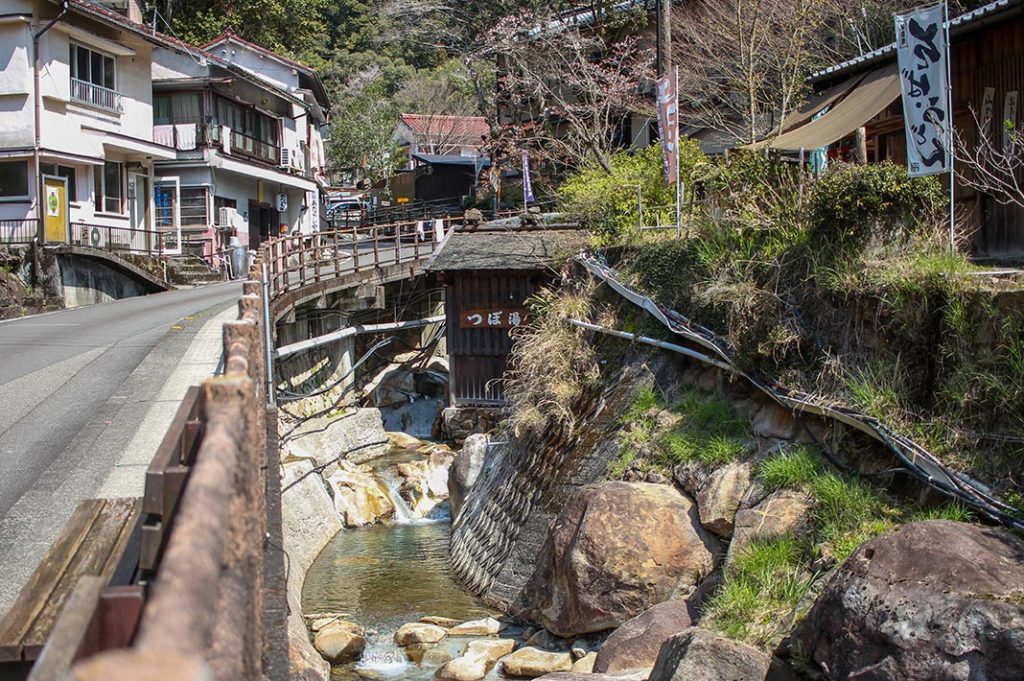 At night, don your robe (yukata) and relax at your accommodation, enjoying the local food and indoor baths. Or take a stroll to listen to the peaceful trickle of water or feel the fresh country air in your lungs.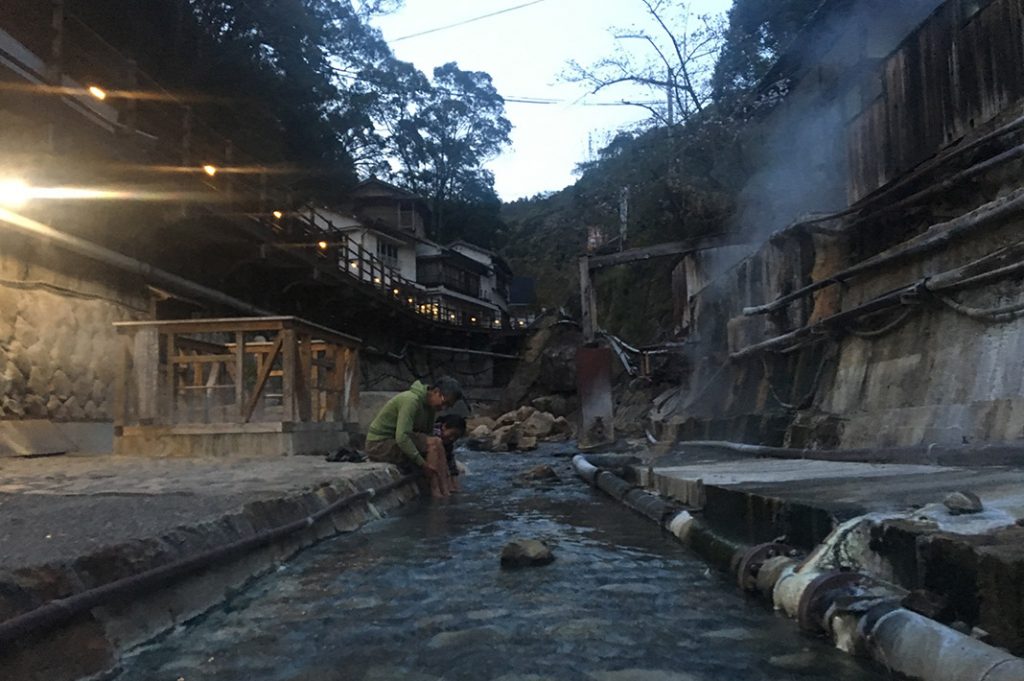 How to Bathe in Japanese Hot Springs
The etiquette behind Japanese bathing should be noted, particularly if bathing with strangers. The main rule is to shower before entering the hot bath. In larger public bathing situations, you start in a changing room. Remove all clothing and place everything in lockers or baskets. You then take a small modesty towel into the bathing area with you.
The showering stations are typically a row of shower heads where bathers sit on stools to wash themselves. Sometimes complimentary toiletries are supplied. It's polite to rinse the stool with hot water after use and leave the station as you found it. Only once thoroughly clean and rinsed of soap should you enter the bath. Those with long hair should tie it up so it doesn't enter the bath. Many people fold and balance their modesty towel on their head and some women tie it around their head.
If in doubt, just follow what others are doing. If you don't see anyone running, yelling, fighting, splashing or swimming, don't do it. Even if you make a mistake, you'll likely get a pass for being a tourist. You may even get some direction by a kind (and very naked) stranger.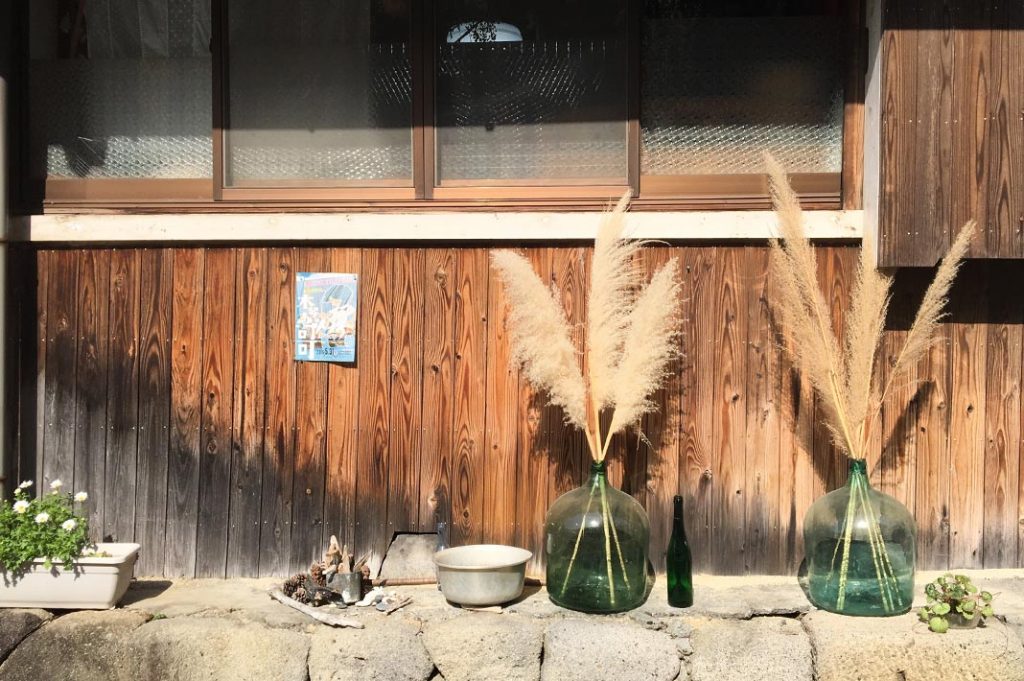 How to get to Yunomine Onsen
Three of the main access points are Shirahama (and the Nanki-Shirahama Airport), Kii-Tanabe and Shingu.
If you are coming by shinkansen (bullet train) or highway bus, you can depart at Shingu Station or Kii-Tanabe Station. From there, switch to a local bus bound for Yunomine Onsen. The stations are well-signed in English.
If you fly into Nanki-Shirahama airport, make your way to Kii-Tanabe Station then take the local bus to Yunomine Onsen. "Yunomine Onsen" bus stop is right in the middle of the village, next to the hot spring.
Tanabe City Kumano Tourism Bureau: http://www.tb-kumano.jp/
Post by Japan Journeys.