Kyoto seems to excel at cafes in all their variants, ranging from the sleek to stylish to downright cozy. Our favourites are machiya cafes. These converted wooden townhouses are warm and elegant, and they'll likely be your next favourite caffeination station too. Given the abundance of machiya in Kyoto, it's no surprise that there should be many such cafes! One we love is the enchanting Ichikawaya Coffee, located just around the corner from Kawai Kanjiro's House.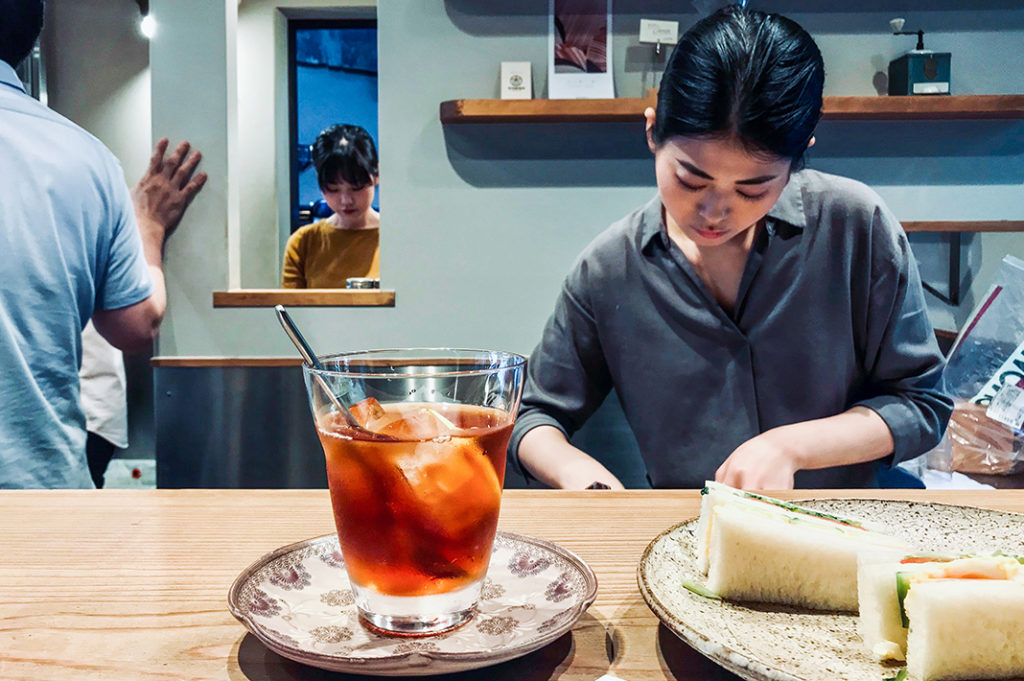 Counter seat views
Opened in 2015, Ichikawaya Coffee is a gorgeous, serene 200-year old machiya belonging to the Ichikawa family, for which the cafe is named (and is, in fact, family-owned and operated.) There are wooden tables all around, plenty of window seats, and a garden to gaze upon.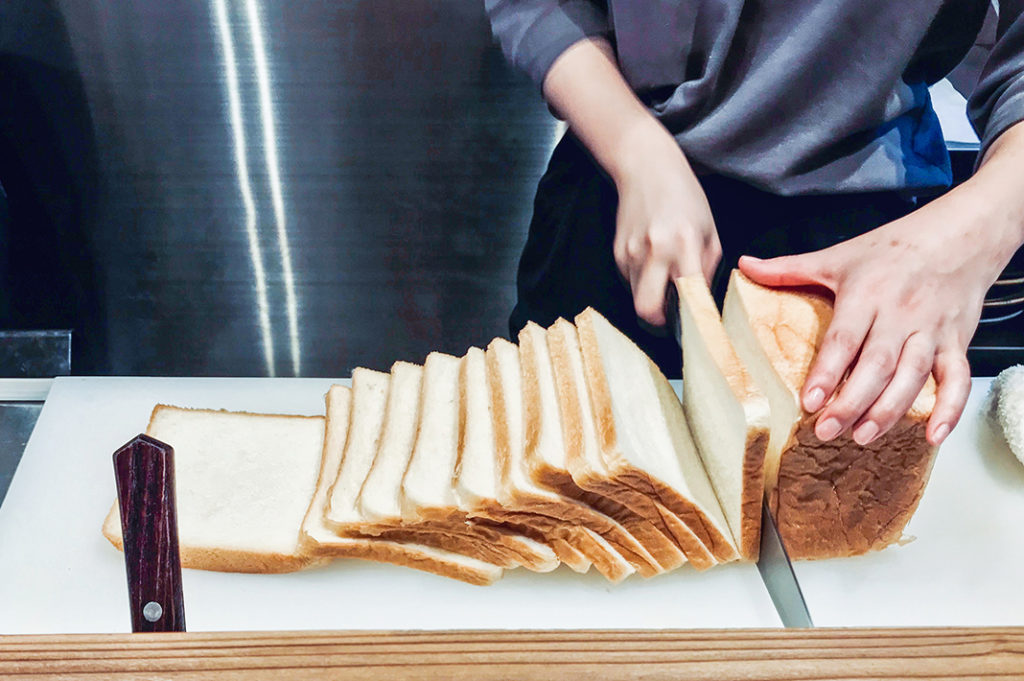 Solo diners will invariably be seated at the counter. To my mind, though, this is a privilege. It's a beautiful counter, a huge slab of timber with space for half a dozen to perch at. Counter seats are perfect for watching all the action behind the counter. The fluid movements as they pour tea, or slice loaves of bread into perfectly neat squares for sandwiches. Even after all these years there's still a little thrill whenever they place a freshly made cup of coffee right in front of me from behind the counter.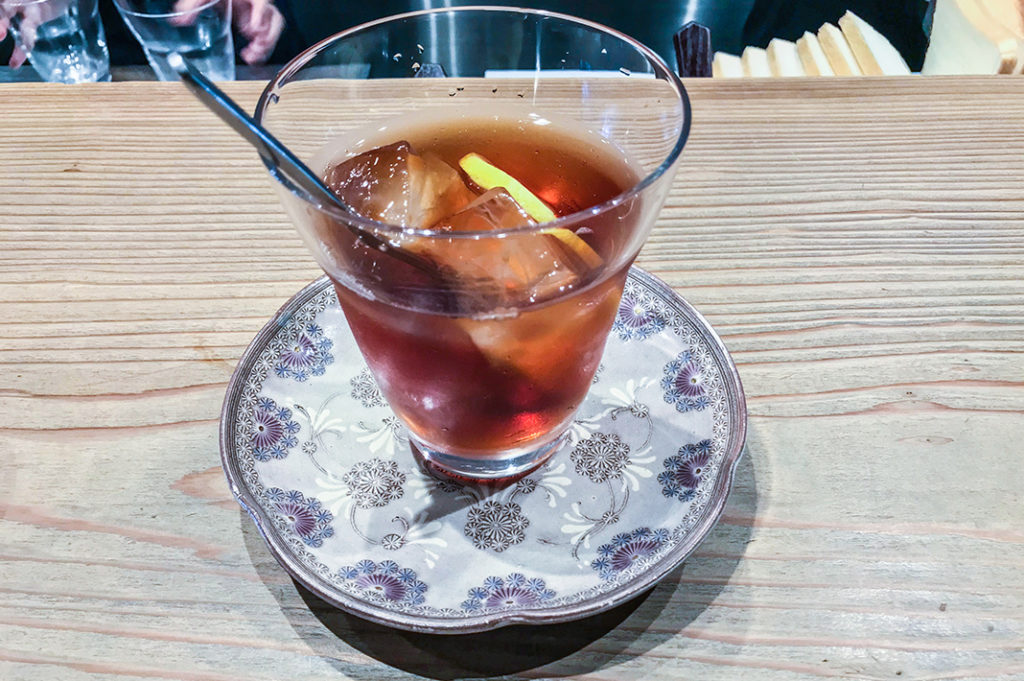 A light lunch at Ichikawaya Coffee
The scent of roasting coffee permeates the air here. Though I look longingly at the coffee everyone else is drinking, I content myself with tea. One a day is enough. The priority right now is eating.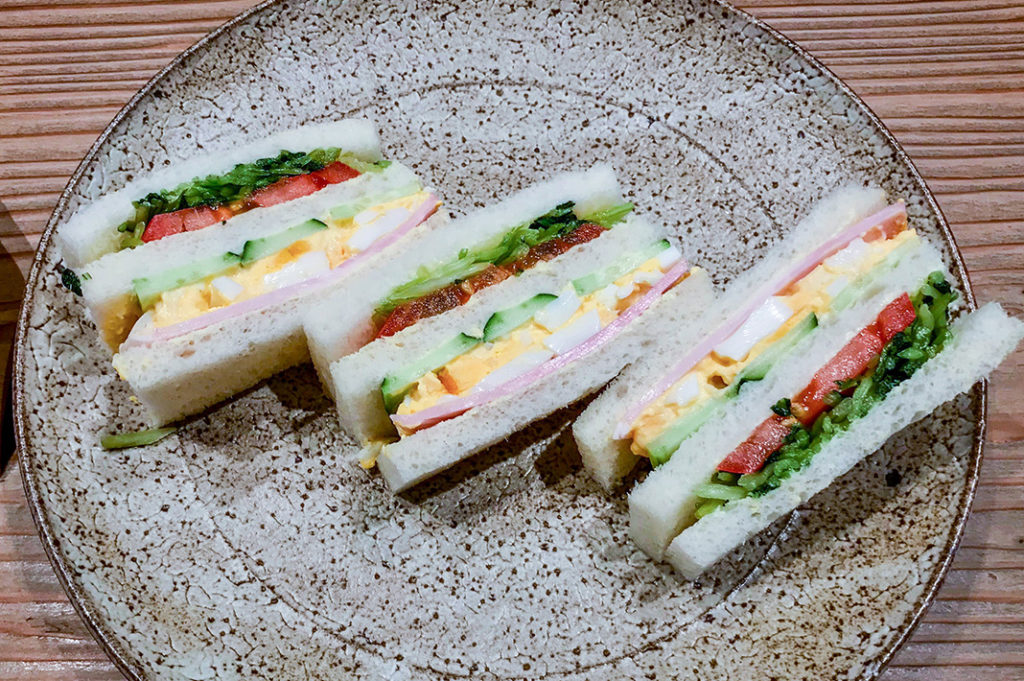 While there are a number of options on the menu, sandwiches feel almost de rigueur at Ichikawaya Coffee. Try the egg, ham, cucumber, potherb mustard, and tomato sandwich. Using salted potherb mustard places it in the realm of the moderately unusual. On its own, this pickle verges on the almost-too-salty, but it's just right eaten together with the rest of the sandwich. It's a good choice for a light meal.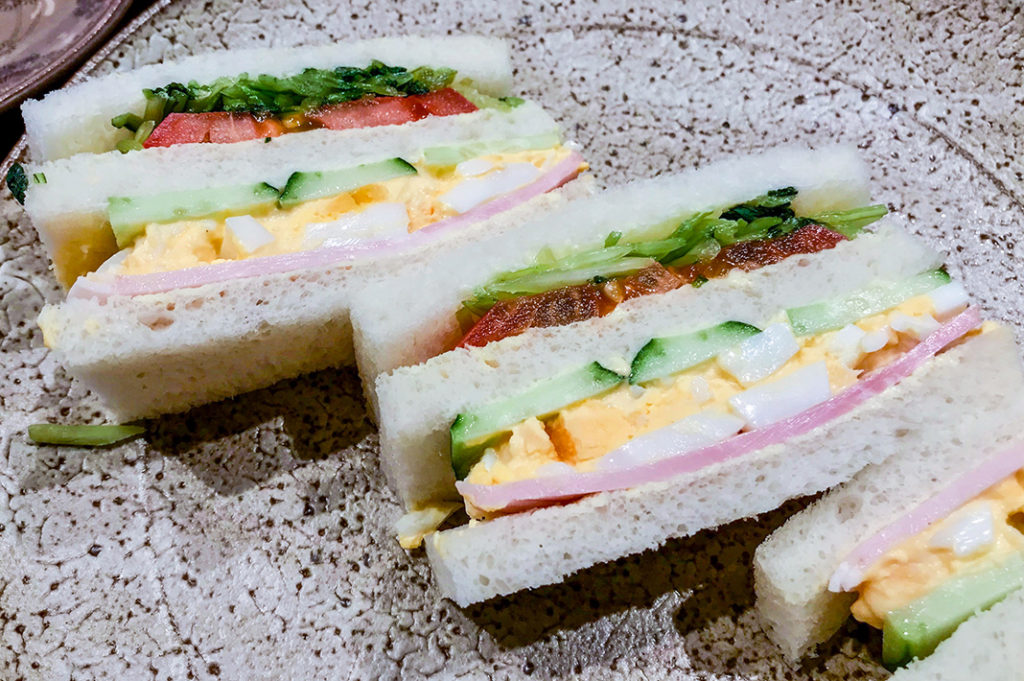 If you're feeling adventurous, one of the best things to order here is apparently the fruit sandwich. This is a typically Japanese creation containing whipped cream and generous hunks of fruit like melon or strawberry.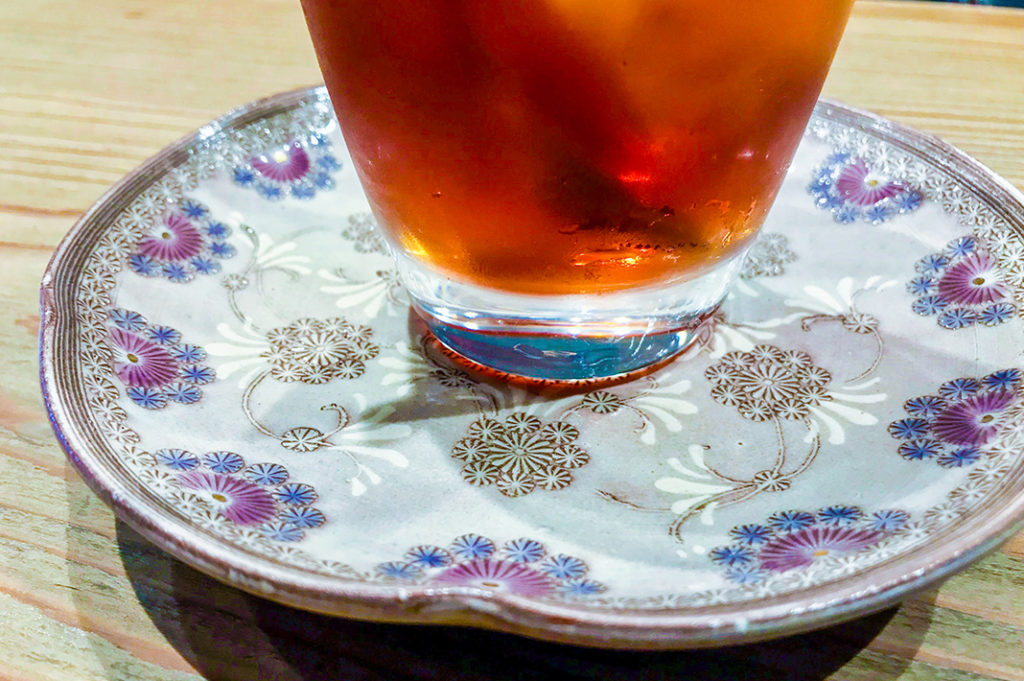 A special mention must go to the ceramics used at Ichikawaya, which showcase the food and drink beautifully.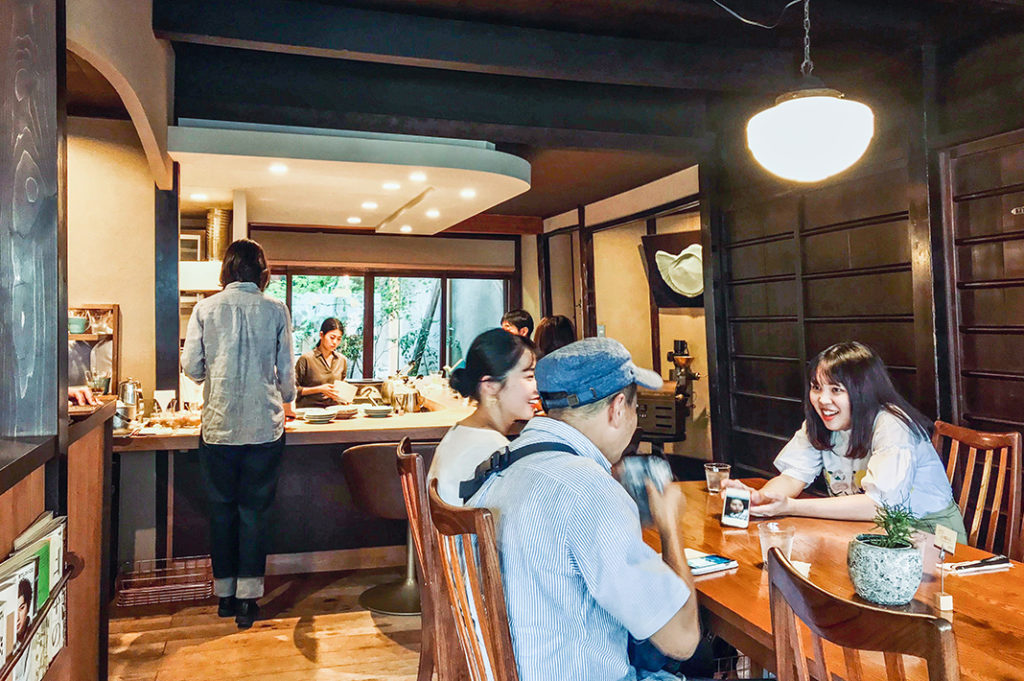 How to get here
Ichikawaya Coffee is located just around the corner from Kawai Kanjiro's House. Kill two birds with one stone and visit both in an afternoon.
Name: Ichikawaya Coffee
Address: 396-2 Kaneicho, Higashiyama-ku, Kyoto
Open: 8:00am until 6:00pm
Website: https://www.facebook.com/ichikawayacoffee/
Post by Japan Journeys.