The rickshaw driver pants as he passes by, breathlessly regaling the couple in the back with stories of the surrounding area. I would have to break into a jog, and improve my Japanese, to catch the details; instead I carry on at my own pace, imagining what the stories could be. Exploring the winding, cobbled streets of Kyoto's Higashiyama ward, you can almost see them playing out like period dramas on TV. The charming area is bustling with businesses offering traditional wares and dishes. And this is just what I'm looking for. Eventually, after hours of walking, the rumbling of my stomach can be heard over the pitter-patter of rain on my umbrella so I duck in to Tsuburano for lunch.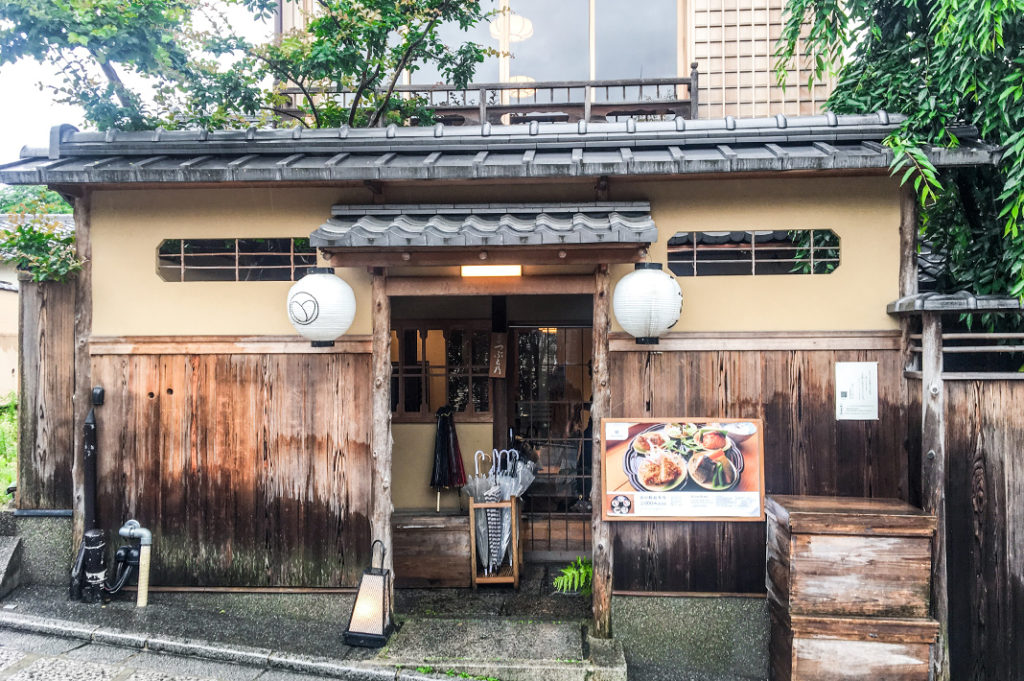 The Tsuburano Charm
Tsuburano's aesthetic is perfectly in tune with its surrounds; a modern take on the traditional. The old-fashioned building features weathered cedar cladding, paper lanterns and a Japanese garden.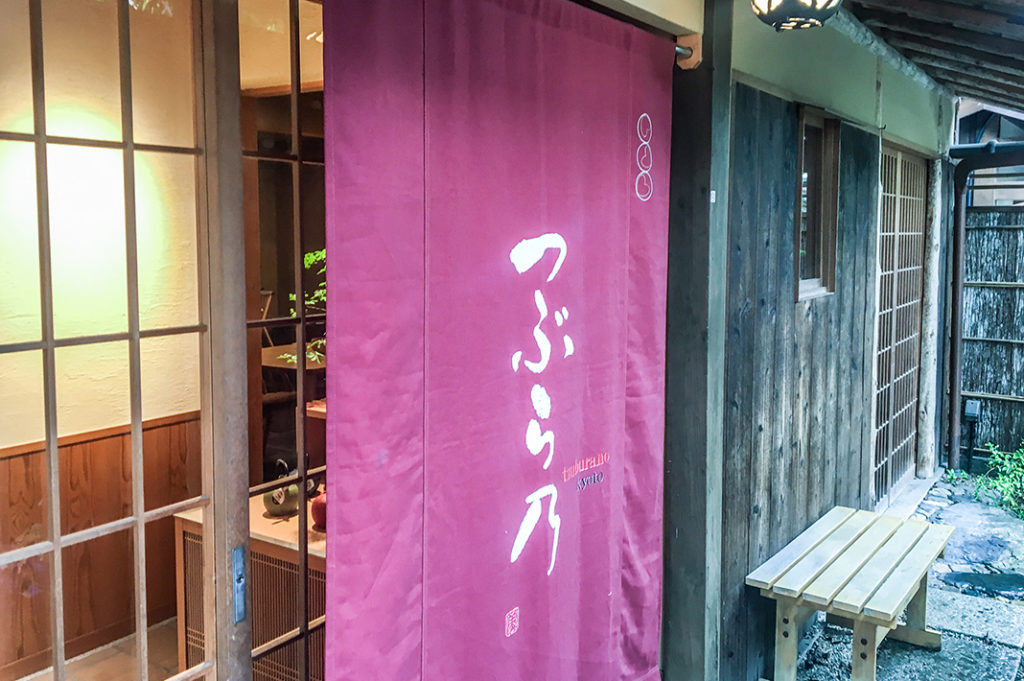 Through the noren curtain and sliding glass door lies a calm oasis away from the tourist traffic outside. I sit down, taking in the garden view, and bop along to the gentle jazz playing over the speakers.
Food-wise, Tsuburano are known for their vegetable dishes. And seeing as I'm in the historic Higashiyama area, I opt for their Kyoto lunch course. It comes out looking the part, a lacquered tray with five perfect little dishes arranged in a circle, with kaiseki style maple leaves and water spray to garnish.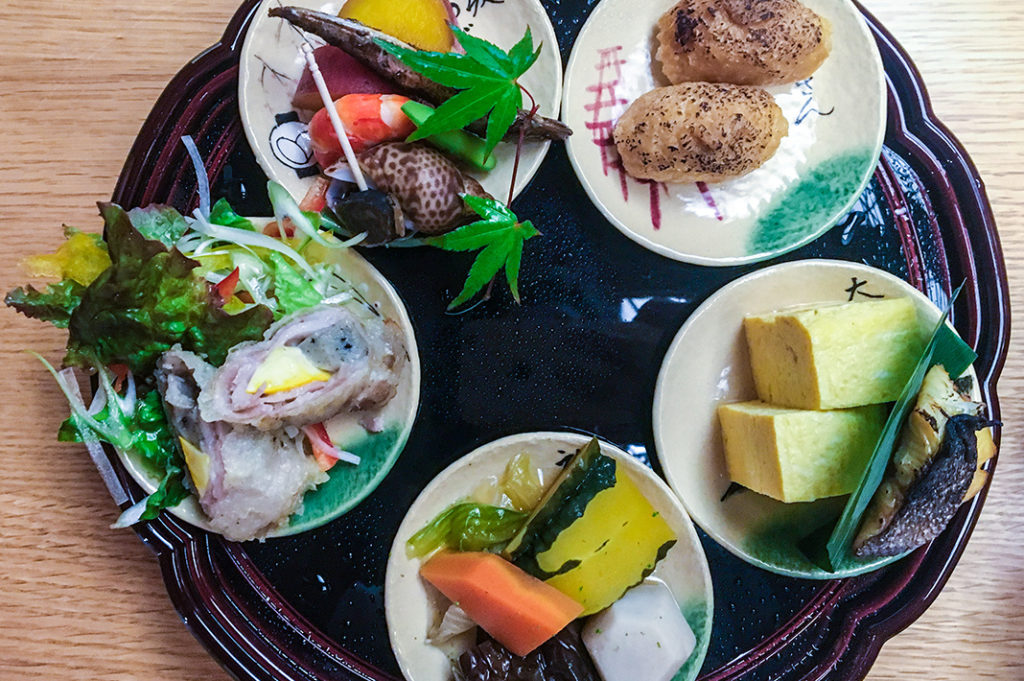 The Lunch Course
As I've been trained to do since childhood, I start with my veggies. The simmered vegetables are all cooked just-so and have taken on the flavour of the delicious broth; savoury with a hint of yuzu. The inari sushi (tofu skin sushi), something I normally don't enjoy due to its sweetness, is delightful. Not as wet, cold and sweet as I have encountered it before. The charcoal grilling on top is a nice touch.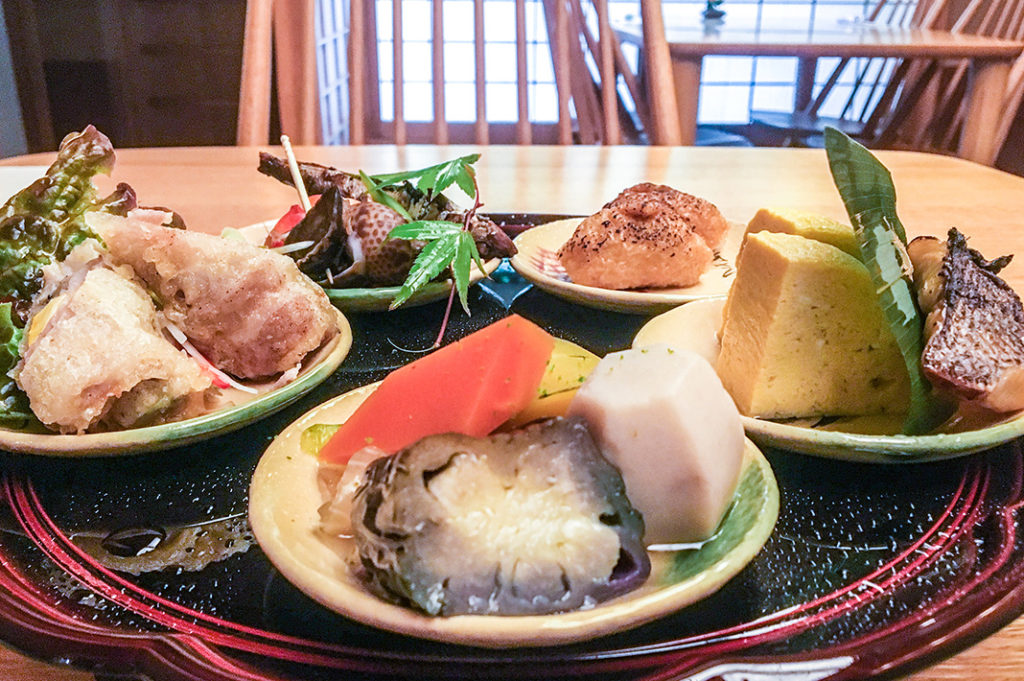 The dashimaki tamago is just as I like it; these perfect little rolled egg omelettes are flavoured with salty dashi stock and served hot and juicy. What a treat. Next up, the delicious little bacon-wrapped squash bundles that have been tempura fried. Very decadent and very moreish. If they had these in my conbini (convenience store), my keyboard would be very greasy right now.
The grilled fish tastes of a sake marinade, the tiny whole fish sweet and the snail has that octopusy bite to it. All up, a wonderful variety of flavours and textures.
A Cup of Tea to Finish
Tsuburano source their tea from the nearby city of Uji, one of Japan's most famous tea producing regions. They carry a few selected types on the menu such as sencha and genmaicha, but this time I opt for matcha. It comes out steaming hot and vivid green inside a very cool, quirky tea cup. I drink it down, feeling energised for the rest of my day, and step back out into the crowds. With a full belly, that rickshaw is suddenly looking pretty appealing.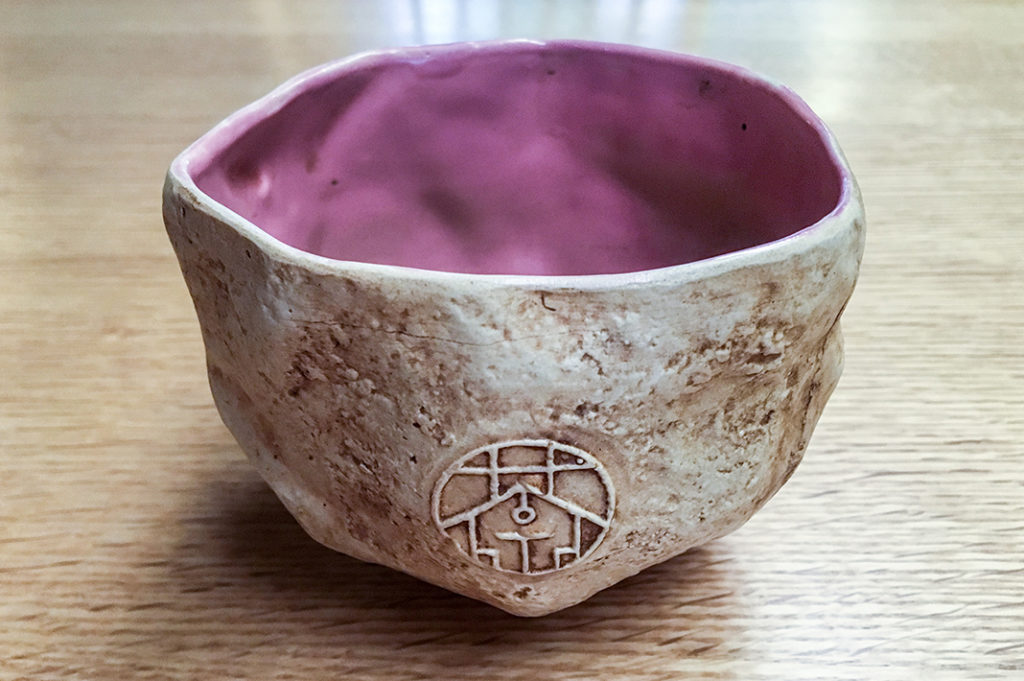 Getting To Tsuburano
Tsuburano is nestled in the thick of a traditional pocket of Higashiyama, therefore there are no train stations close by. You can walk to the restaurant in 15 minutes from Kiyomizu-Gojo Station, or from Gion-Shijo Station. For the latter, follow our walking guide to see some fantastic Kyoto sights along the way.
Restaurant name: Tsuburano
Address: 368-1-8 Yasaka Kamimachi, Higashiyama Ward, Kyoto, 605-0827
Open: 11:00a.m. until 6:00p.m.
URL: http://www.tsuburano.jp/
Post by Japan Journeys.