Can your feet beat the streets of Kyoto no more? Or perhaps you're killing time before your bullet train and looking to relax? I'll let you in on a little secret…there's a hot bath in Kyoto Tower with your name on it. That's right! The Kyoto Tower Public Bath (sento) is hidden away in the third basement level and is the perfect way to unwind amidst your Kyoto sightseeing.
To get there, take the elevator all the way down to the catacombs (i.e. B3) and round the corner towards the entrance. First, peruse the pricing and rules (no tattoos, gangsters, drunkards or people who wear diapers on a daily basis).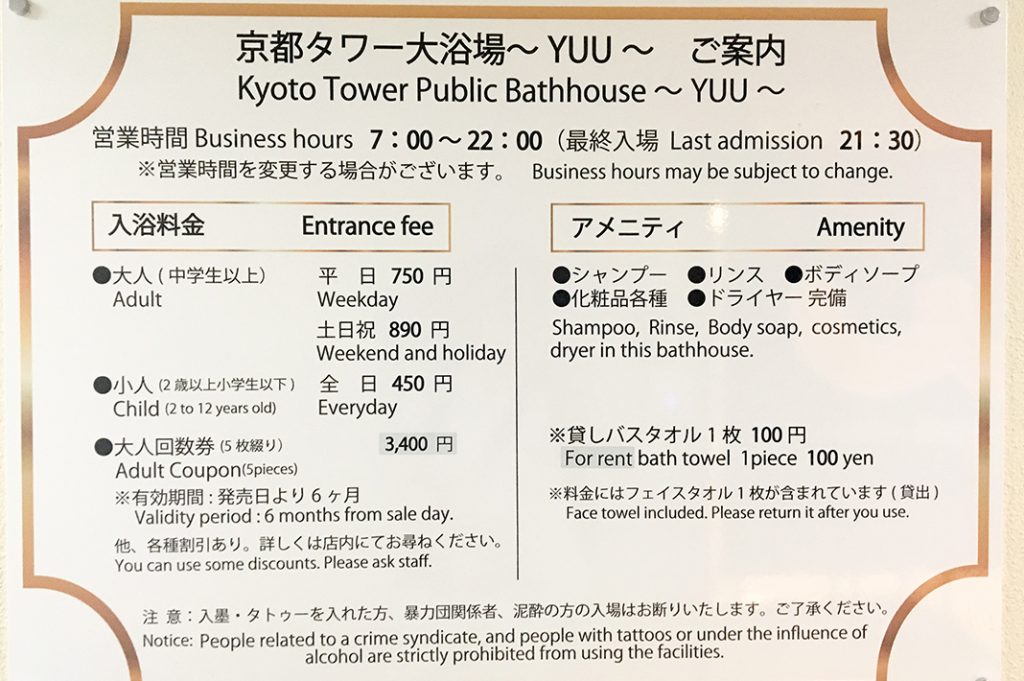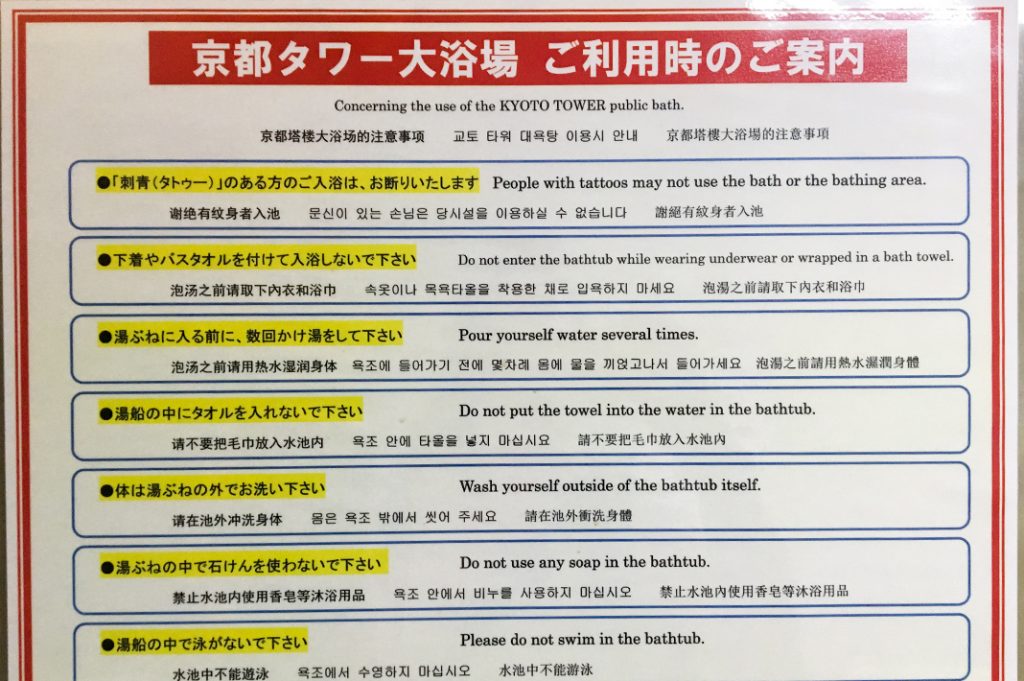 You'll notice the ticket machine in the hallway. Select your entrance ticket and body towel, if you need one.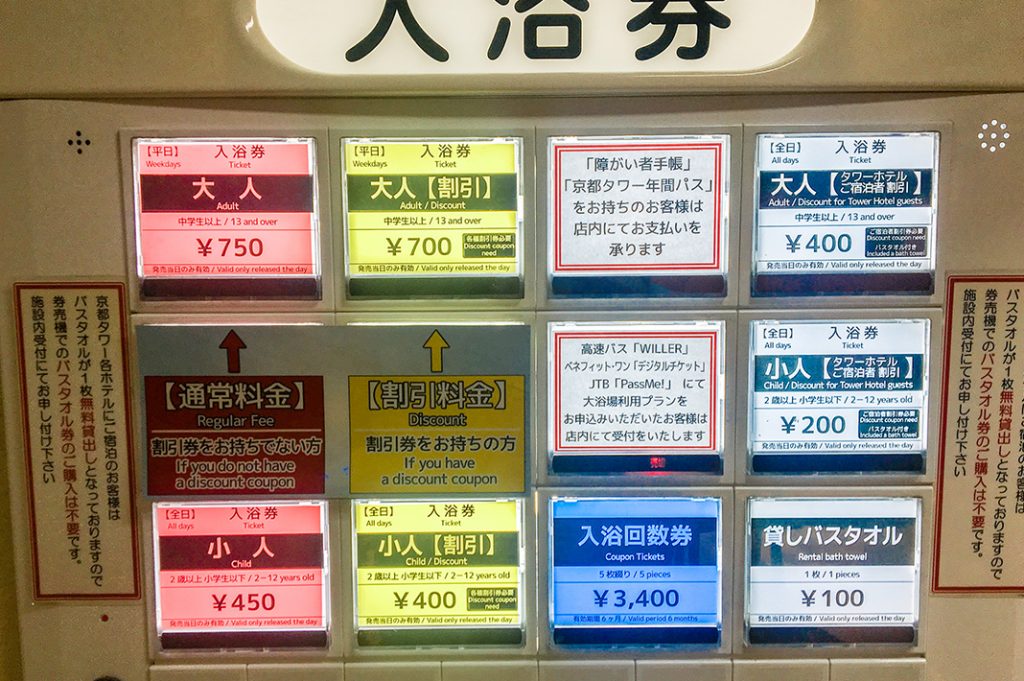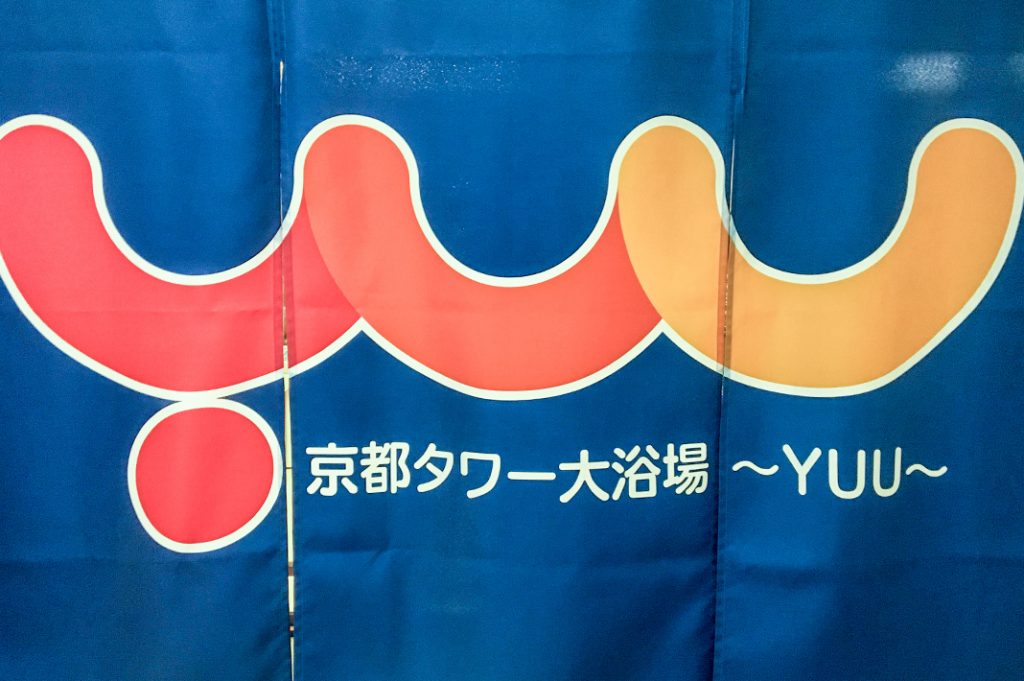 Time to Unwind
Time to head through the curtain and lose the shoes. At reception, you'll need to swap your entrance ticket for a free face towel and, if you bought one, your body towel ticket. If you don't have any gear, no worries. Aside from renting a towel, you can buy a bunch of things cheaply like a toothbrush or razor. Shampoo and body wash will be waiting for you inside.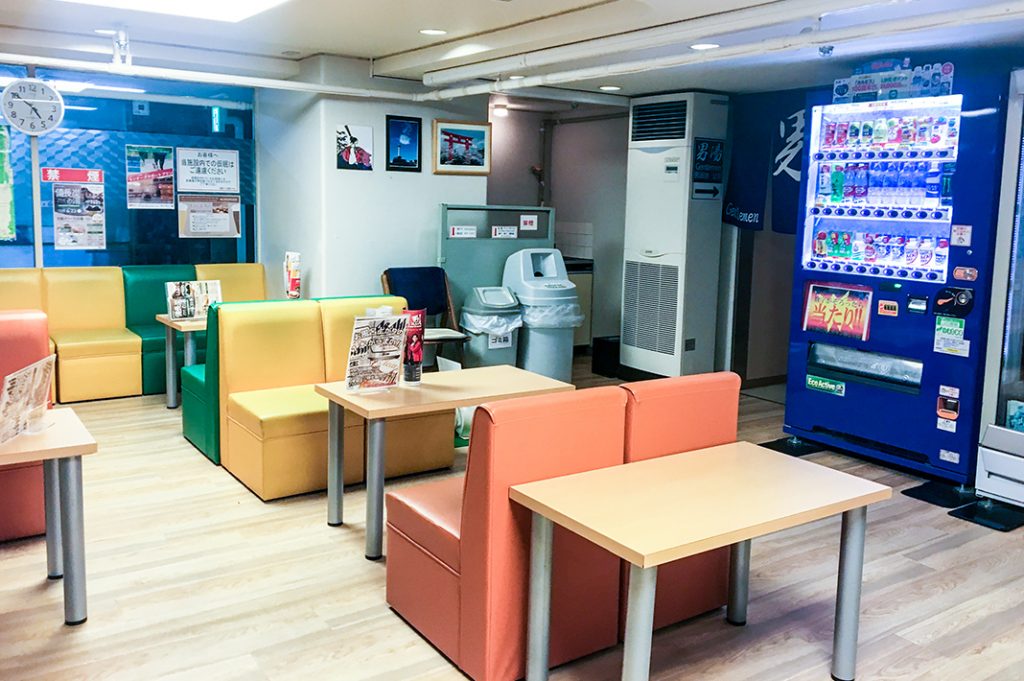 Store your shoes in a free locker in the lobby, and take everything else with you into the respective male or female entrances.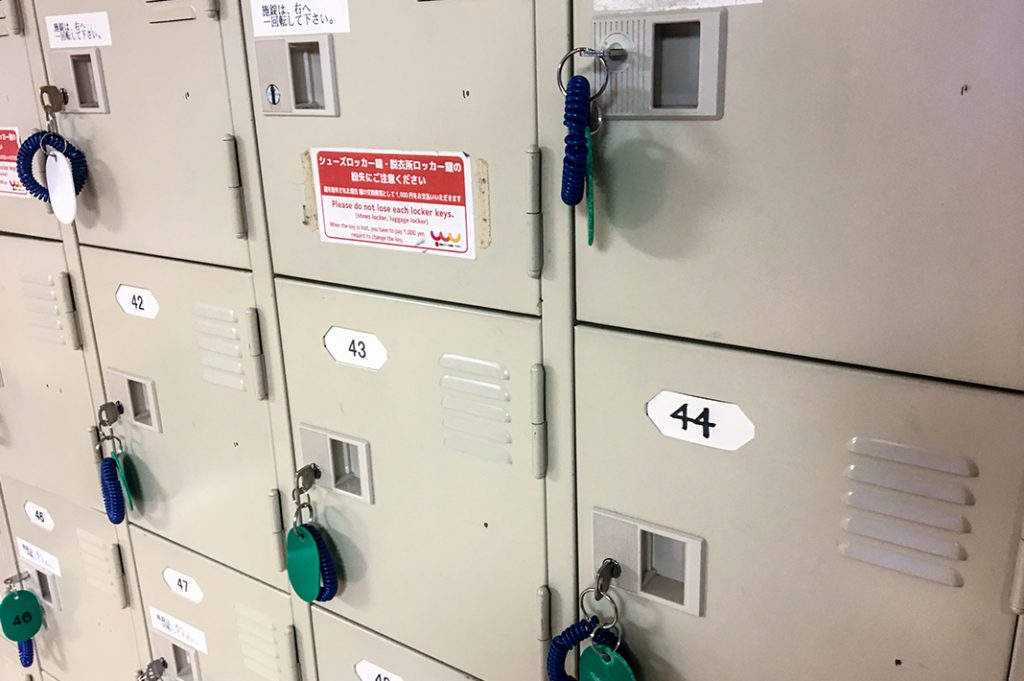 In the change room, you'll see more lockers for you to store everything—including the clothes off your back. All you need is the face towel so make your way into the bathing room.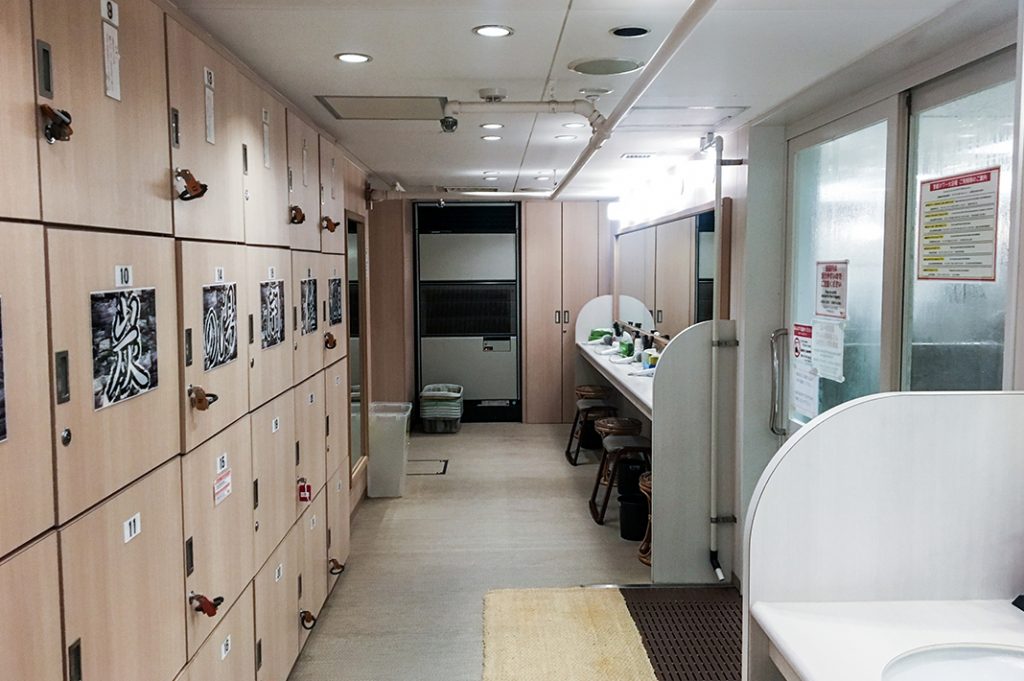 According to the pictures on the website, the men's bath is quite special. It's 130 square meters with a huge central tub featuring a fountain at its centre. The women's bath was certainly nice and clean, but definitely smaller and lacking a fountain. It's common for onsen and sento to swap the men's and women's baths regularly so that everyone can enjoy the features of both rooms. Unfortunately (for me) not the case here.
Lather up and rinse multiple times at your shower station before slipping into the nice hot bath. Close your eyes, feel your body relax and let the stress of your travels drift away. 
Kyoto Tower Public Bath Events
The Kyoto Tower Public Bath also runs some events. I'll let your imagination run wild before I explain. Ok, ready? If you didn't know, Japan loves events and traditions. Couple that with their love of bathing, and you've got a few very chill celebrations.
Firstly, December 21 or 22 marks Japan's Winter Solstice. One of the traditions is to add fresh yuzu citrus fruits to hot baths. This is called 'Yuzu-yu'. The purpose is to prevent catching a cold and staying healthy all winter. Not only does it have a pleasant aroma, but the oils are said to be great for dry winter skin.

Next are May's famous "Boy's Day" festivities. For hundreds of years, people have practised "Shobu-yu" where the leaves and roots of the Iris plant are added to the bath to prevent illness. The changing of the seasons at this time of year makes people susceptible to getting sick and the Chinese believe in Iris' healing properties. It is said that Iris was chosen for Boy's Day because the sword-shaped leaves were a symbol of masculinity in Edo era (samurai) Japan.
Aside from these two events, the Kyoto Tower Public Bath also add various exciting things to the water on the 4th Sunday of every month. Think mint, apples, roses—even rubber duckies! Check their website for a schedule.
Name: Kyoto Tower Public Bath
Open: 7:00-22:00
Location: Kyoto Tower Building, Basement 3
Website: https://www.keihanhotels-resorts.co.jp/kyoto-tower/floorguide/spa.html
Post by Japan Journeys.