Toddlers giggle, adults fall flat on their back, and a select few swoop gracefully across the ice. Chaos reigns at the Yokohama Red Brick Warehouse's skating rink—and it is absolutely delightful. For a region that rarely sees more than two snowfalls per winter, Tokyo stills knows how to wring as much fun as possible out of the season. As the temperature drops, illuminations, German-themed Christmas markets, and even outdoor skating rinks pop up across the city. There's a host of fun winter activities in Tokyo, that is, if you know where to look.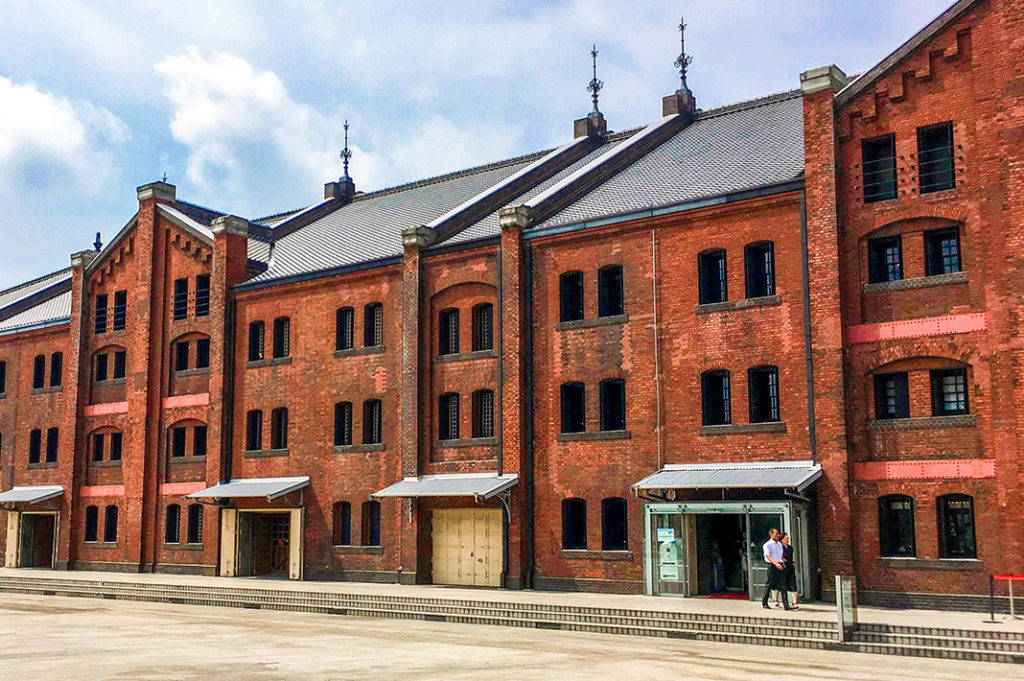 What's an "Art" Rink?
A shopper's haven all-year-round, the Yokohama Red Brick Warehouse is a collection of cosy boutiques and cafes specializing in authentic Japanese gifts, quirky foreign items, and delicious bites to eat. It's also notable for its easy access to Yokohama's Chinatown, the Cup Noodle Museum, and Osanbashi Pier. Meanwhile, Yokohama, which sprawls out along Tokyo Bay's waterfront, is less than an hour's train ride from Tokyo Station. Once winter hits, the Warehouse kicks it up a notch. Since 2005, the Warehouse has selected a yearly artist to design its outdoor skating rink and turn it into Tokyo's one-and-only "Art Rink". As skaters carve up the ice, they'll also be able to delve into the artist's unique world. Depending on the weather, the Art Rink usually opens in December and closes in February.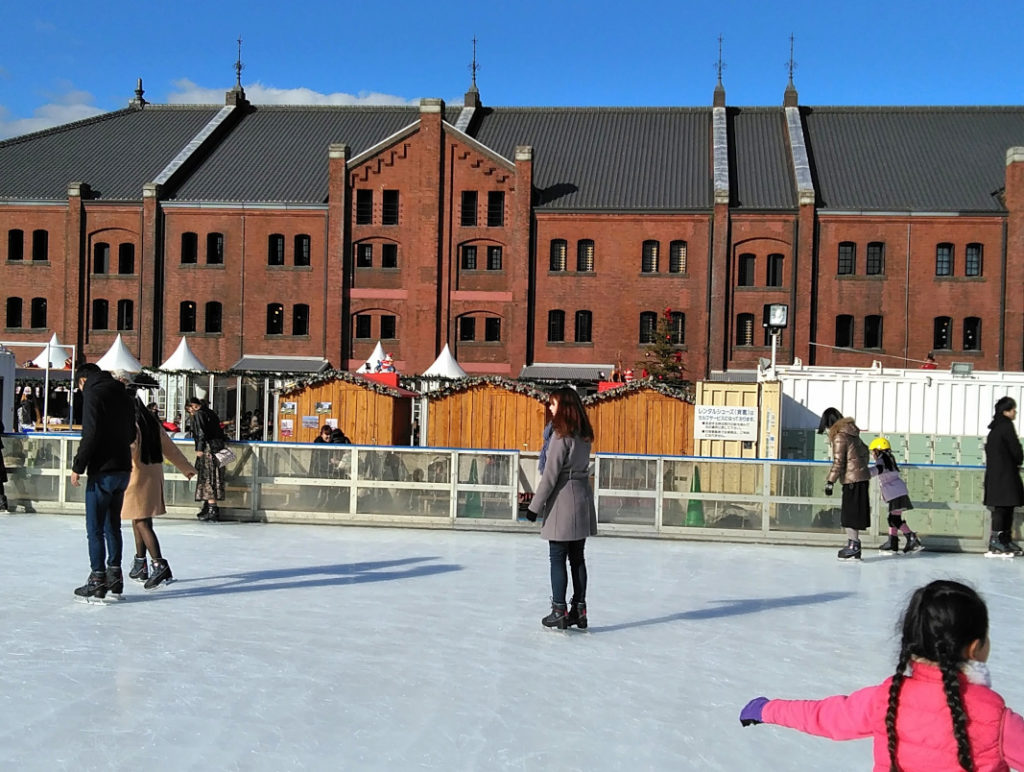 Fun for Pros and Novices Alike
Thankfully, the rink also has a large select of skates for rent, so there's no need to torture yourself by trying to bring them through airport security. They make sure to stock a wide range of sizes, so the larger-footed among us need not worry. And if you're not keen on skating, it's simply fun just to watch everyone try and navigate the rink. While there's always a few pros, most of the skaters are very clearly novices. There's a lot of laughing and a lot of falling. It's not uncommon to see friends dragging each other down or even entire families collapsing in a heap.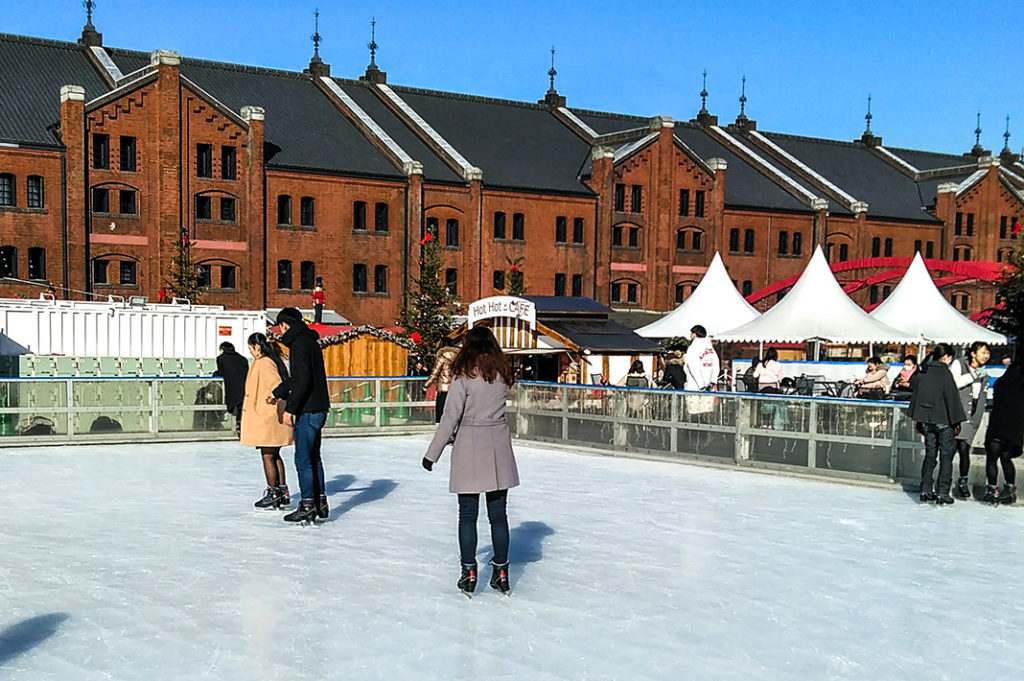 Beyond the Yokohama Red Brick Warehouse: More Winter Activites in Tokyo
After you've had your fun, or perhaps fallen one too many times, why not explore the associated, outdoor Christmas Market at the Red Brick Warehouse. Germans will be pleased to know that most Japanese Christmas Markets are, curiously, German-themed. No visit to any is complete without a plate of German sausages and mug of German beer. It's unclear if this is due to the country's long-standing ties to Japan or a product of clever marketing. Regardless, they're a ton of fun, and they sit near the top of my winter activities in Tokyo list. There's always plenty of Christmas ornaments, winter décor, and cosy accessories for sale.
Once the sun sets, head out into Tokyo's nightlife for some more winter fun. Unlike its skating rinks, Tokyo's winter illuminations easily total a number somewhere in the hundreds. A quick stroll around any urban centre will turn up quite a few displays. My tip: cap your day off by heading out into the streets of Omotesando and catching a glimpse of Tokyo's most glitzy, expensive displays.
Name: Yokohama Red Brick Warehouse
Address: 1-1 Shinko, Naka Ward, Yokohama, Kanagawa 231-0001
URL: https://www.yokohamajapan.com
Post by: Japan Journeys