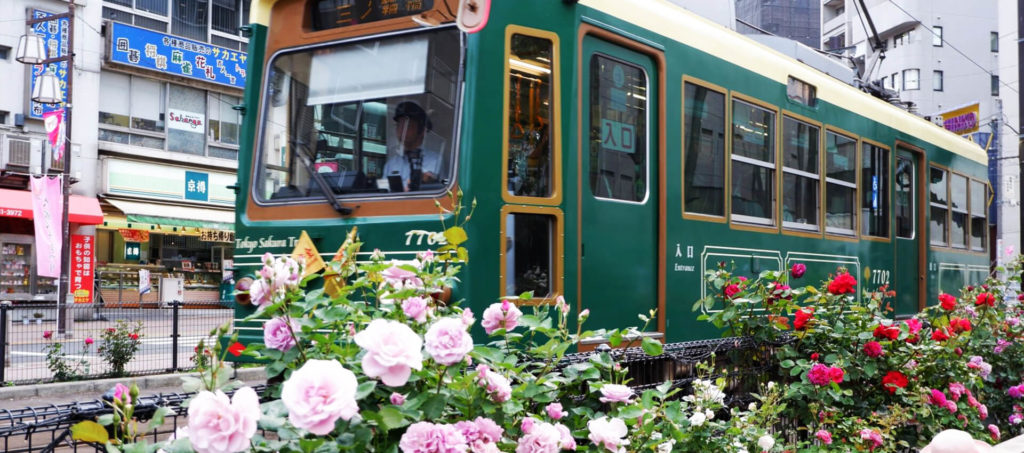 At its peak, Tokyo had an extensive public tram network that covered 213 kilometers of routes and a private tram operation (Tokyu Tamagawa Line) with 18.4 kilometers (km) of routes. Only a fraction — 12.2 km of the public network and a 5 km vestige of the private tram operation — remain in operation today. One of the two tram lines that are heavily used is the Arakawa Line, also known as the Sakura Line.
Tracks Lined by Roses
Recently the Arakawa Line has been nicknamed the "Sakura Tram" by its operators, although it is probably better known for the thriving roses that line the tracks at two locations rather than for cherry blossoms.
Roses were planted along the right of way by a civic group with the cooperation and encouragement of the municipal government at two locations.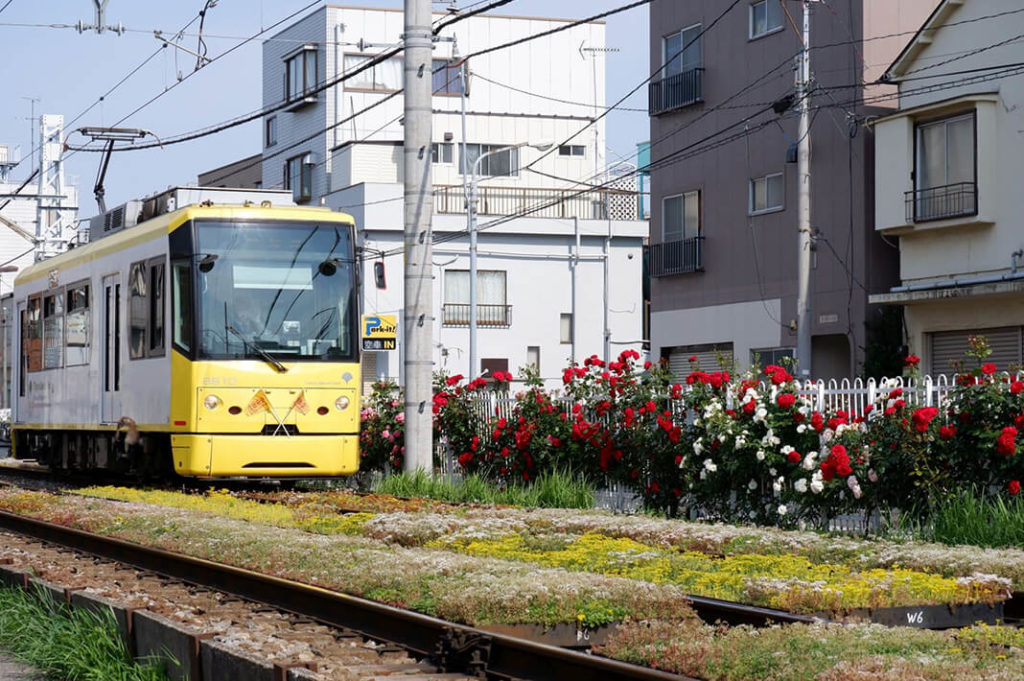 Along the Arakawa Line
Midway in the eastern rose planting stretch is the storage yard for the trams currently in use and a small display of tram memorabilia. There are also great parks, shopping streets and other attractions to see.
Tram: Toden Arakawa Line, aka Sakura Line.
(You can read the rest of this article at this link. This article was first published on August 31, 2019, on JAPAN Forward, who aim to reveal the true face of Japan to the English speaking world in areas ranging from politics to sports and pop culture.)
Click here to view our other articles.