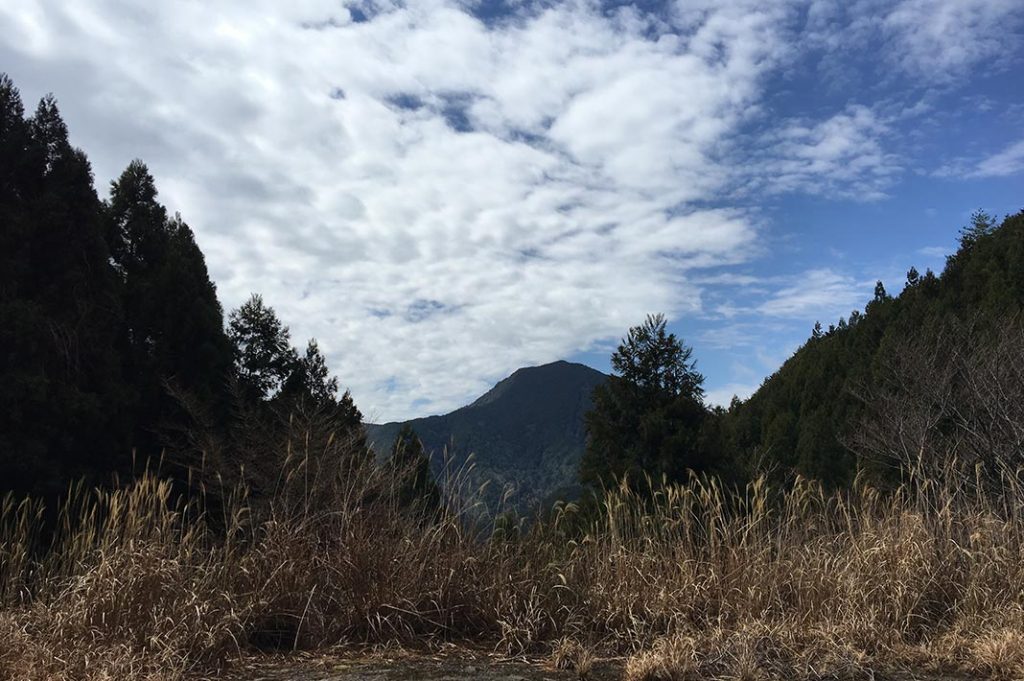 Tsugizakura oji to Kumano Hongu Taisha
Day three. The big one. Tsugizakura oji to Kumano Hongu Taisha. From our accommodation in Nonaka, we were facing a 23km journey to Yunomine Onsen via Hongu. With an elevation gain of 1,220m, loss of 1,630m and 9 hours on the road, it's not for everyone. For those needing a day off, there is an optional bus to Hongu. There you can await the arrival of your sweaty companions later in the day.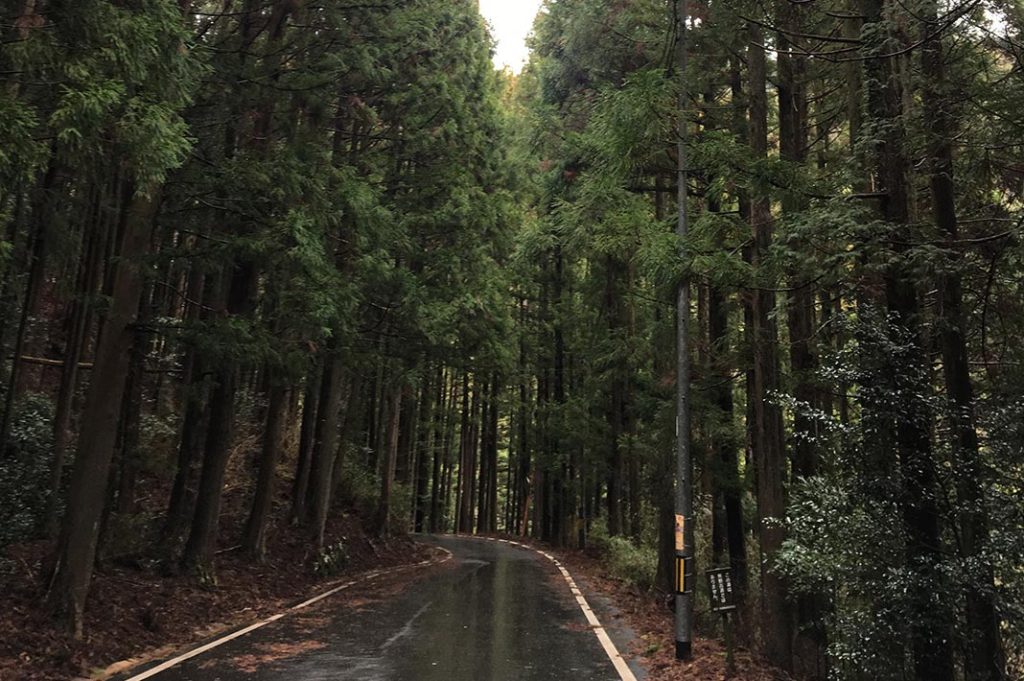 Rain was forecast for the morning, perhaps a bad sign, but we optimistically set off with bento boxes tucked safely under our rain covers. The rain was, in fact, light and refreshing. It added a beautiful sheen to everything and brought out the calming scents of the forest.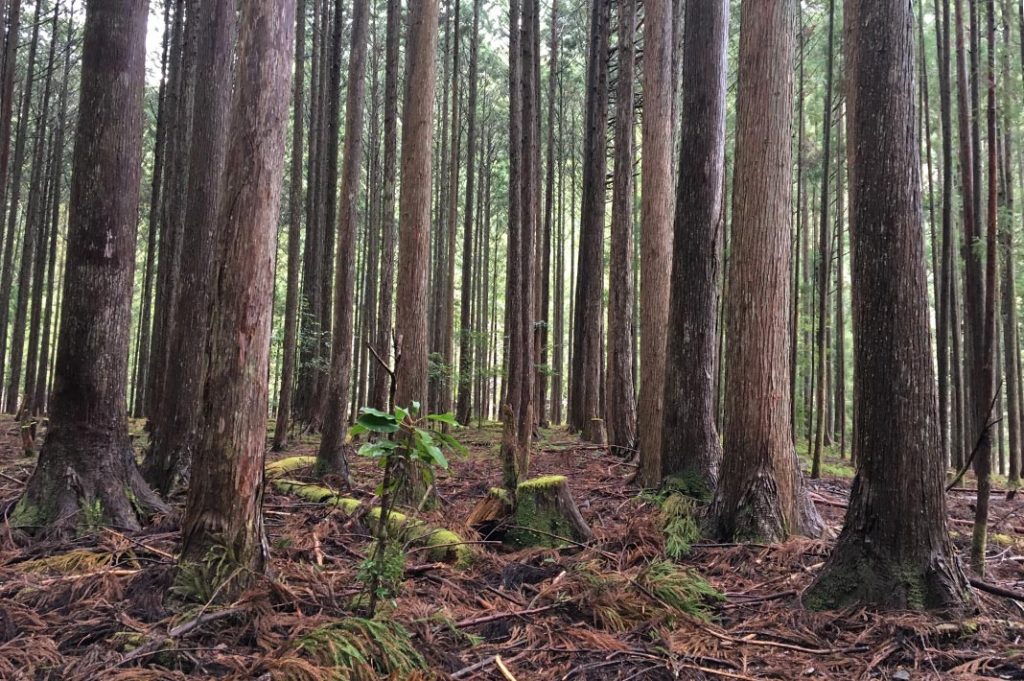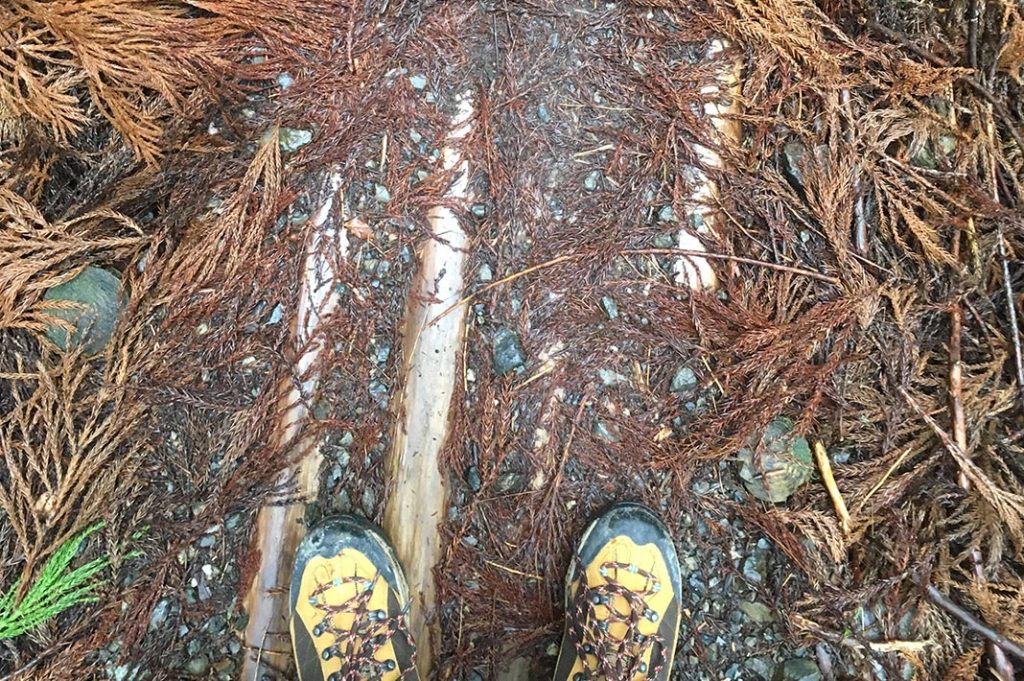 This stretch of the trek is perhaps the most beautiful. Towering cedars and trickling streams. Pine strewn paths and makeshift tree-root staircases give way to shoulder-height ferns. As you round a corner on the side of a mountain, you are stopped in your tracks by the expansive landscape views.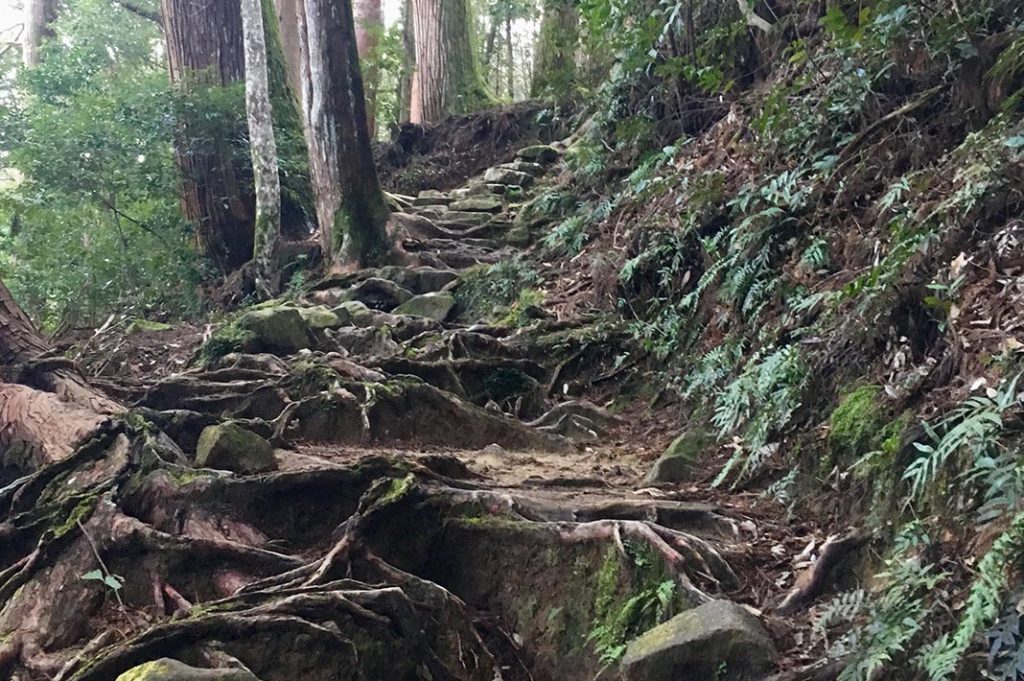 Approaching Hongu, there is a viewpoint where you can catch your first glimpse of Japan's largest torii gate. Though picturesque, the enormity is not understood until an up close viewing in Hongu.
Kumano Hongu Taisha
Hongu is the epicenter of the Kumano Kodo; all paths leads here. It is home to Kumano Hongu Taisha, one of the Three Grand Shrines. As the head shrine of over 3,000 in the area, it is kind of like the Grand Shrine. The natural, unfinished materials were constructed using joinery techniques rather than nails, so it feels like part of the surrounding forest. It is here that you get the most important stamp to complete your collection.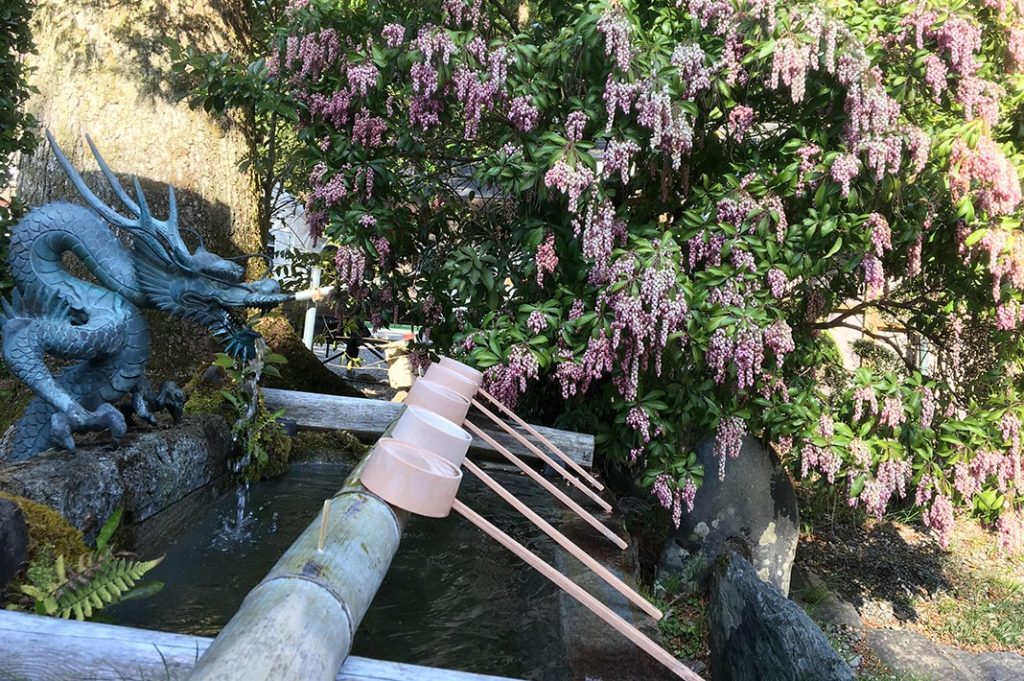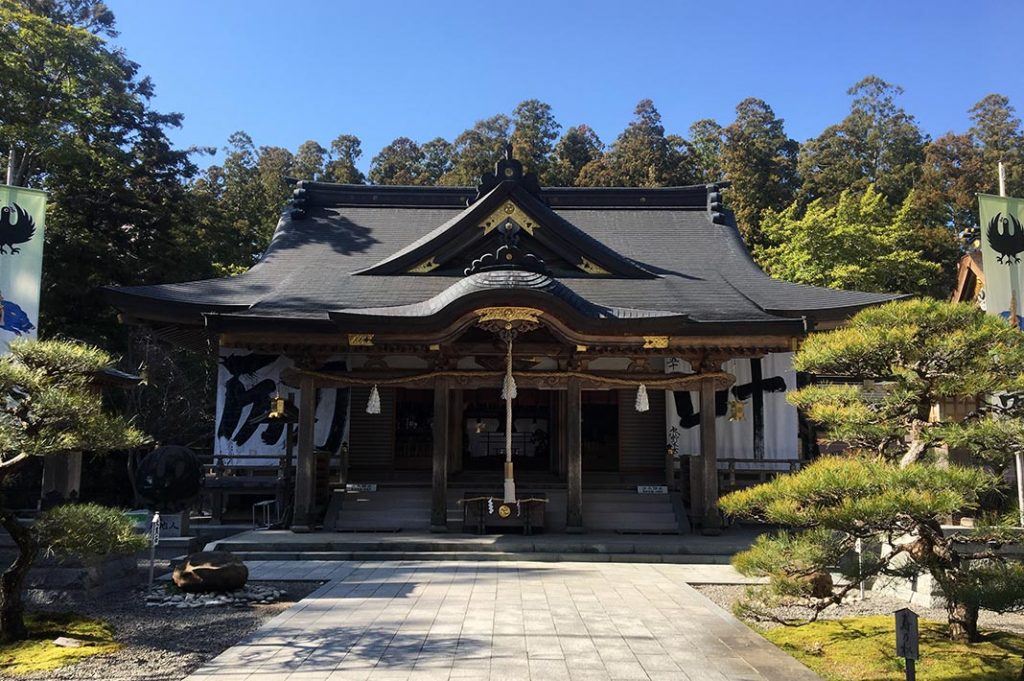 The walk from Takijiri to Hongu Taisha is the official pilgrimage, so at this point you are technically a pilgrim. By showing your stamp passport at the Kumano Hongu Heritage Center, you will get recognition of completion. Those who have also completed Spain's Camino de Santiago sister-pilgrimage, must show both stamp passports to become an official dual pilgrim. They receive a certificate and are given the option to be featured online.
Hongu also features Japan's largest torii gate. Erected in the year 2,000, it is made of steel, weighs 172 tons and measures 33.9 meters tall by 42 meters wide.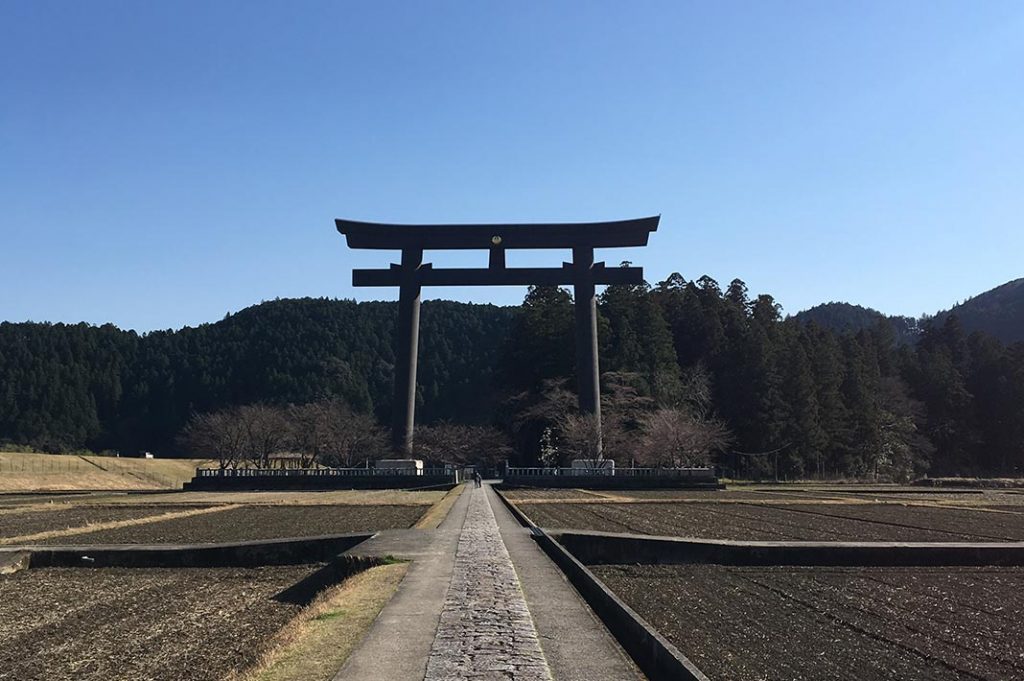 The final push
Energy-wise, ending the day in Hongu felt right, particularly after all the relaxing and sightseeing. However, our accommodation in the next town of Yunomine Onsen meant we had one final push via the Dainichi-goe path. The bus is a possibility, as is walking along the road, but we were determined to complete the trail. It was a 250m uphill push, followed by an equally steep descent, all up 2km. A rough way to end the day when already fatigued, though the promise of a hot bath made it easier.   
Instead of soldiering on the next day, we had planned to take a rest day in Yunomine Onsen hot spring town and explore Hongu a little more. Many other hikers also had the same idea.
Read about the following day of hiking here.
More information at Tanabe City Kumano Tourism Bureau: http://www.tb-kumano.jp/
Post by Japan Journeys.