For many travelers to Okinawa, lazing around at a resort is their main purpose. Okinawan resorts line much of the mainland coast, and several more dot the smaller surrounding islands. Whether you want to use them as a base to explore, or simply sit around on a beach for the duration of your vacation, resorts are rife with options for different kinds of traveler. A friend had suggested a resort in Onna to me just before my departure. Though I was initially a bit reluctant, the price was too good to pass up, and it proved a pleasant taste of luxury at the end of three weeks of backpacking.
Arriving at the Resort
As with other destinations we had wanted to visit on our trip, getting to the resort up in Onna without a car initially seemed like a challenge. Fortunately, a special resort bus leaves from both Naha's airport and the central bus terminal downtown. Along with a hodgepodge of other travelers, we piled on board the bus and sped up the coast to resort land. One by one, we stopped at several massive hotel structures until we came to our own. We were staying outside the peak season. One day outside the peak season to be exact. That meant the resort was heavily discounted and included several free buffet meals. Collecting the room key, we made our way up to our ocean-facing room and quickly fell into a nap.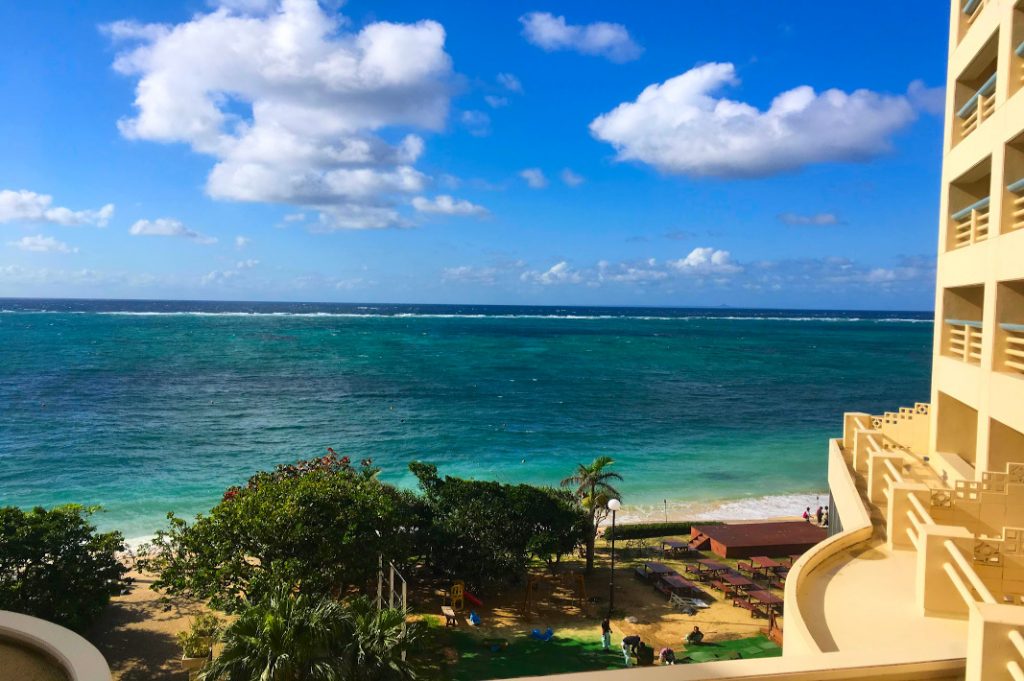 Beach Days
Unfortunately, the only problem with visiting the resort in the off-peak season was that the beach wasn't technically open. In Onna, much like the rest of Okinawa, the swimming season typically runs from May to October. However, the air was prematurely warm when we visited Okinawa in mid-April, and I wanted nothing more than to jump into the ocean. I wasn't the only one who seemed to feel that way either. Several other swimmers were jumping into the water despite the cautionary signage and lack of a lifeguard. I would never recommend disobeying the rules, but I may have jumped in the water alongside them. Resort officials started to warn off swimmers, but eventually gave in and let everybody float around in the warm water.
My fiancée and I booked massages for the end of our first day. Once I had been turned into a soft mass of putty, we made our way down to one of the four all-you-can-eat buffets. The restaurant was full of tourists from around the world. I wondered what had brought the hodge-podge of tourists to that particular Okinawan resort. I didn't, however, dwell on the question for too long. At that moment, I could only see them as obstacles between me and another plate of dumplings. Laden with buffet food and massage-softened, I waddled back to my room and slept for nine hours.
The End of Relaxation
Even in the off-season, there were a ton of activities available. This is fairly typical of Okinawan resorts. The usual snorkelling and kayaking activities were on offer, but I also spotted some less conventional activities, such as a "mermaid encounter" for children. Anyone seeking a bit of off-site adventure can board a bus that will take them to sites further afield in Okinawa. For our second day, however, we opted to alternate between the beach and pool. When not in the water, we were busy sleeping and eating a lot more.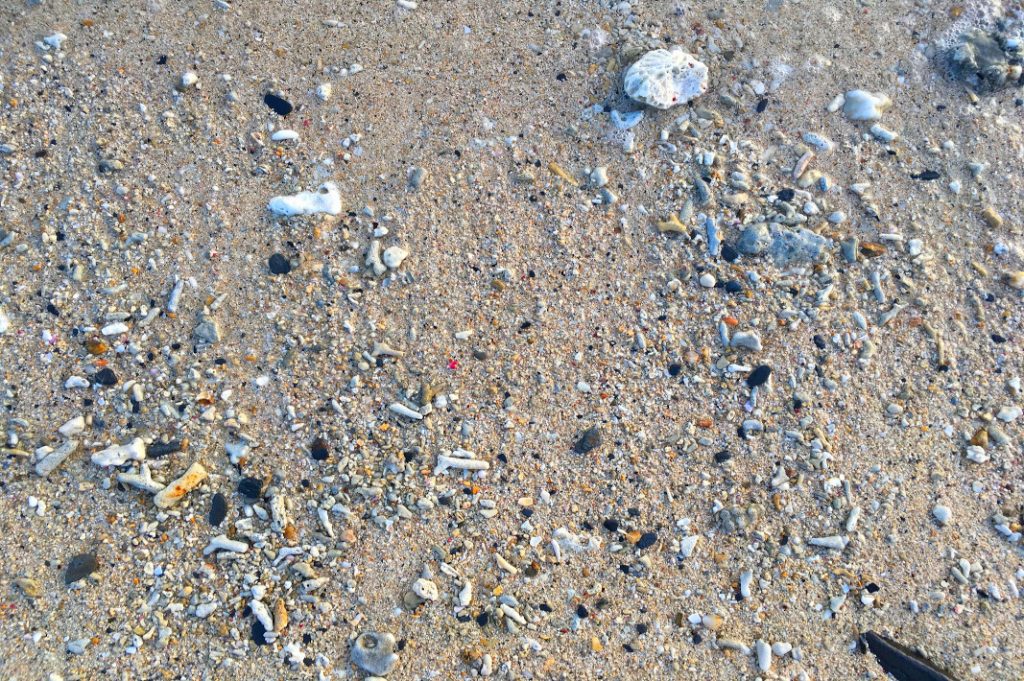 Just prior to leaving Tokyo for our trip, I had experienced a fair amount of stress. For several months prior to the departure, I frequently found myself counting down the days until I could leave. I've never been a big fan of the somewhat claustrophobic conditions of resorts, but once I had booked it, I decided buy in. It ended up being exactly what I needed to shake off the last dregs of worry. When it was time to leave, the idea of leaving Onna and returning to city-life wasn't quite so intimidating.
Destination: Onna
Address: 2451 Onna, Onna-son, Kunigami-gun, Okinawa, 904-0492
URL: http://www.vill.onna.okinawa.jp.e.abe.hp.transer.com/sp/index.php
Post by Japan Journeys.