It would be a shame to be in Japan during cherry blossom season and not partake in a hanami! While the word "hanami" simply means "flower viewing", to most people this brings to mind a picnic on a blue plastic sheet under a canopy of dreamy sakura blooms. There are many excellent spots throughout Tokyo, but our pick is Inokashira Park in trendy Kichijoji.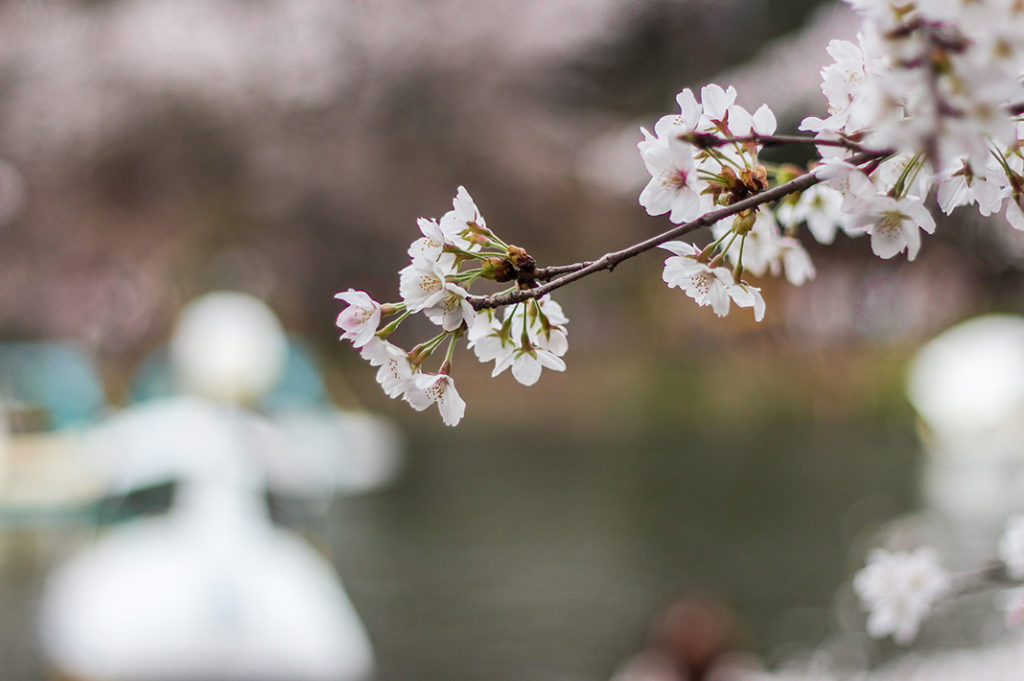 Planning Your Inokashira Park Hanami
Established in 1917 as the first suburban park in Japan, Inokashira Park is much beloved by locals. The park is large and has many facilities, including the famous Ghibli Museum, a zoo, and a shrine. The centerpiece, however, is Inokashira Pond, where you can rent rowboats, paddle boats, and even swan boats. The cherry blossoms bloom around the perimeter of the pond, and for a few short weeks in spring, this becomes ground zero for hanami madness.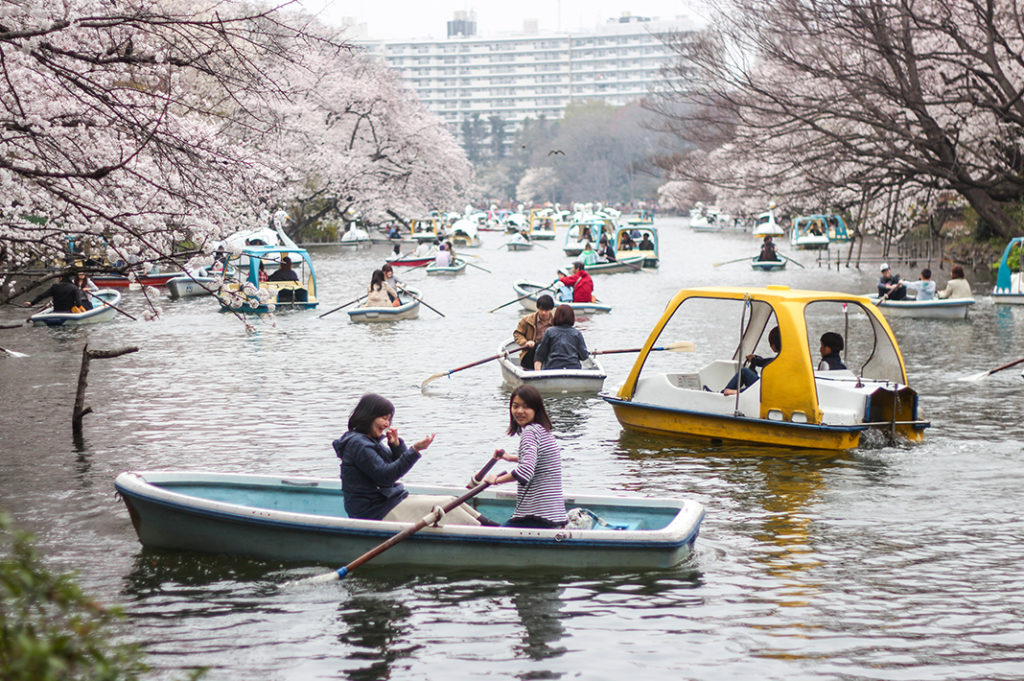 If you want to have your hanami near the pond, you must plan ahead. This area is much coveted and Inokashira Park can get very crowded during sakura season. Delegate a member of your party to arrive in the morning to select your spot. Hanami etiquette differs. Some people will respect a picnic sheet left out as a reservation; some will not. To be safe, have someone stay there to hold your place.
One bonus about choosing Inokashira Park for your hanami is the abundance of restrooms and drinking fountains throughout the park. Check the map on this brochure to find the one closest to your picnic spot.
Hanami Essentials and Things to Bring
There are many different styles of hanami, from simple to fancy, but there are some supplies that are necessary no matter what. Most important is your "picnic sheet." This is a plastic sheet that you lay on the ground and sit on. A picnic sheet is actually better than a blanket since you can wipe spilled food and drink off easily. Picnic sheets can be purchased at convenience stores or grocery stores, and come in a variety of colors or patterns, but the classic option is blue. Other hanami essentials include garbage bags, wet wipes, disposable cups, plates and cutlery. I would also advise bringing a bottle opener, just in case you encounter wine corks or bottle tops, and toilet paper or tissues, since the restrooms will surely run out during the course of the day. 
In terms of food and drink, anything goes! You can see everything from classy, seasonal bentos from Daiwa department store to ¥90 chuhais from the convenience store. It's a good idea to coordinate with other members of your party in advance so that you don't end up all bringing the same dish, unless one person is organizing all the food. Drinks are typically BYO, but it's a nice gesture to bring extra to share.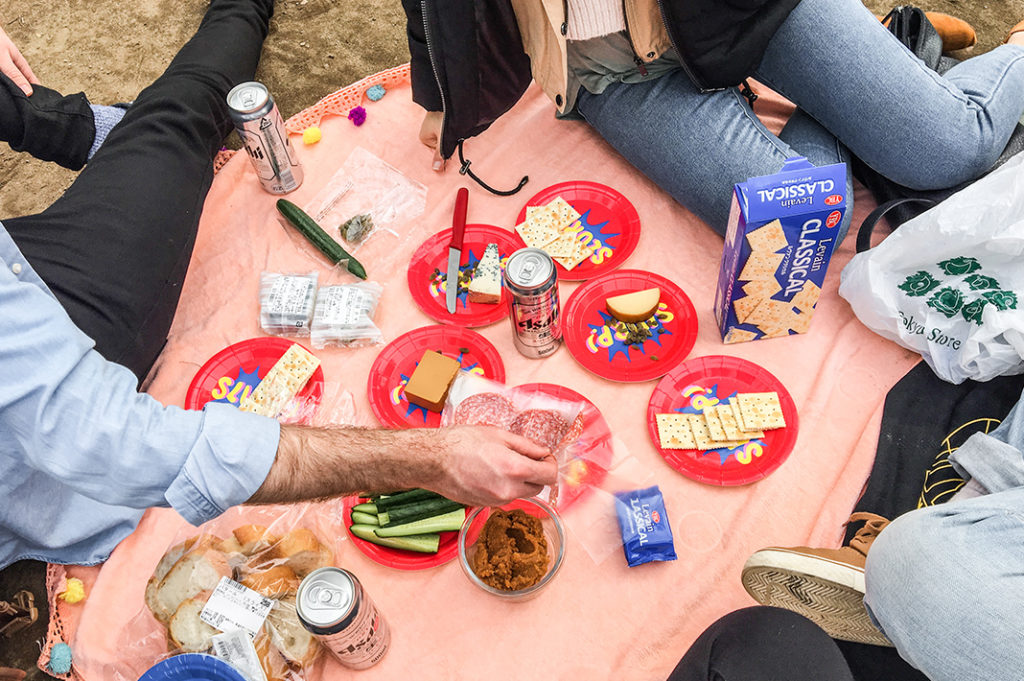 Tips and Etiquette
While a hanami is generally a pretty chill event, there are a few things to keep in mind for maximum enjoyment. Although there are garbage cans throughout Inokashira Park, for hanami people usually carry their garbage out with them to not overload the park services.
While the blossoms are beautiful, look but don't touch. Picking the flowers or shaking the trees is frowned upon, and the trees themselves are quite delicate. Also, it's a good idea to wear shoes that are easy to slip on and off. The picnic sheet itself is a no-shoe zone, and you don't want to be fumbling with laces when you need to go use the restroom after a few drinks!
After all that work and preparation, you will be tempted to plunk yourself down and have a drink. However, it's polite to wait until everyone is gathered and ready, with drinks in hand. Then you can all kanpai and enjoy your perfect hanami in Inokashira Park!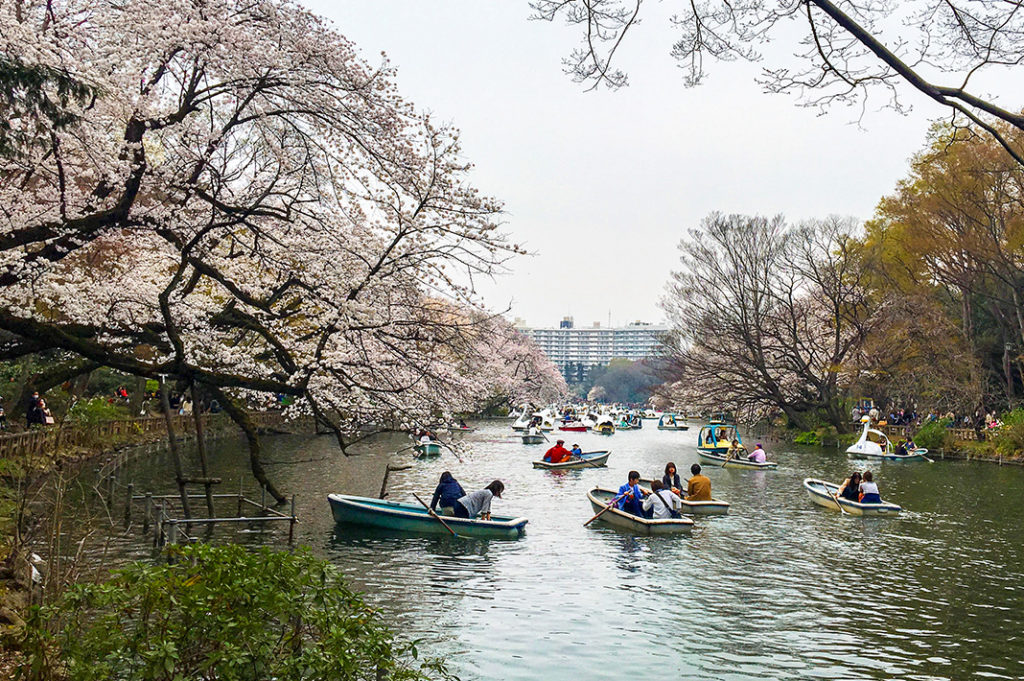 Getting There
Inokashira Park is a 5-minute walk from Kichijoji Station (JR and Keio Inokashira Line) and a 1-minute walk from Inokashira-Koen Station (Keio Inokashira Line). See more to do in Kichojoji here.
Name: Inokashira Park
Address: 1-18-31 Gotenyama, Tokyo 180-0005
Open: 24 hours
URL: click here
Post by Japan Journeys.