As the only art museum in the world dedicated to spotlighting modern and contemporary Asian art, Fukuoka Asian Art Museum is a one-of-a-kind attraction. And it makes sense; this city has long been a gateway to continental Asian culture, from ancient trades with China and Korea to invasions by Mongolia. Through a permanent collection and host of rotating exhibitions, the museum seeks to showcase the uniqueness of Asian art to the world. Occupying two floors of the Riverain Center building in the Shimo-Kawabatamachi district, FAAM makes a convenient and cultural stop on your Fukuoka itinerary. 
Exploring Asia through FAAM
We start our journey through Asia the moment we step inside. An 11m x 4m wall mural by Chinese artist Bu Hua is a bold and bright welcome, not to mention a great precursor to the huge collection on the 7th floor.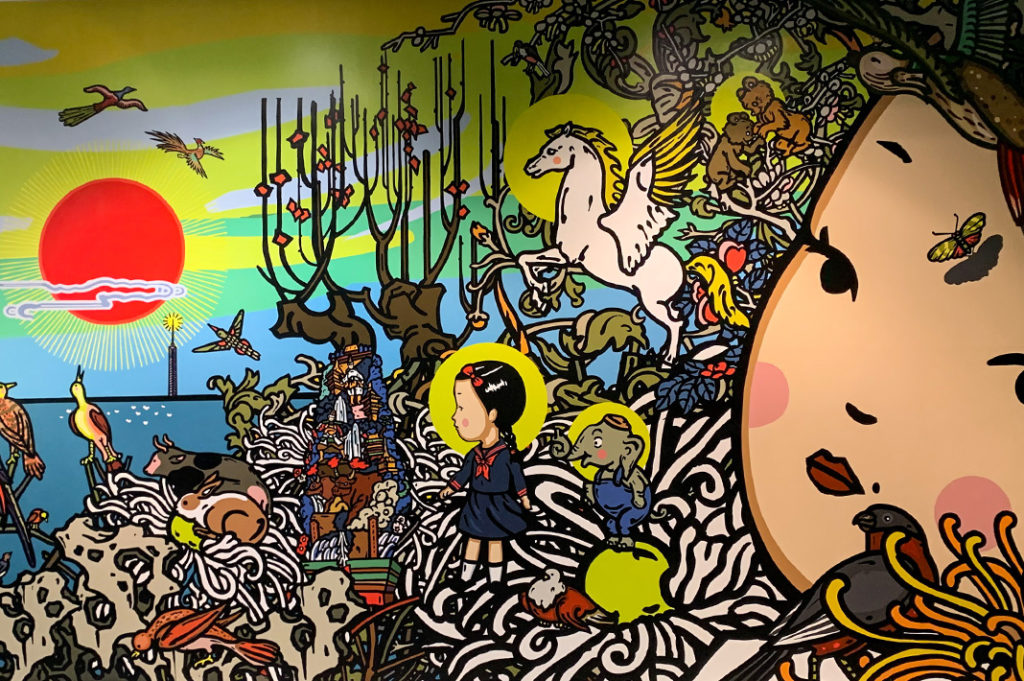 The permanent collection features almost 3,000 pieces ranging from the 19th century to the present day. Geographically speaking, the work comes from 23 countries reaching as far as Pakistan in the east, Mongolia in the north and Indonesia in the south-west. And, of course, places closer to home like Korea, China and Japan.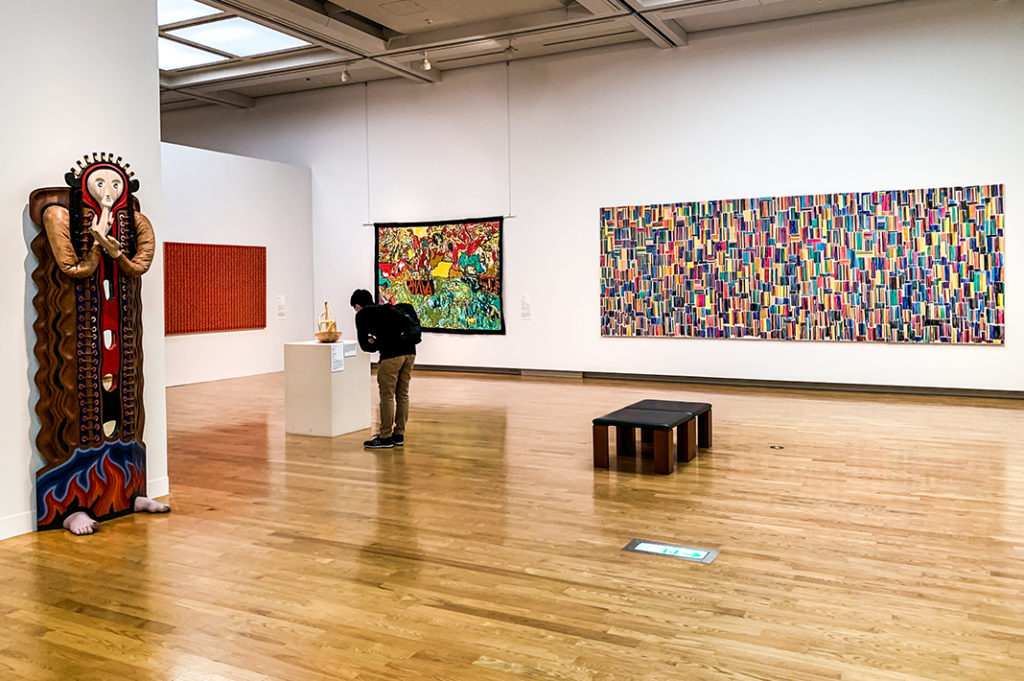 The work feels quite different from western art, with unique combinations of style and subject matter I'd never seen. It also gives great insight into the history and culture of different countries across Asia. From dazzling patterns and landscapes to a Chinese dragon made from packaging or a flashy rickshaw bicycle, there is plenty to see.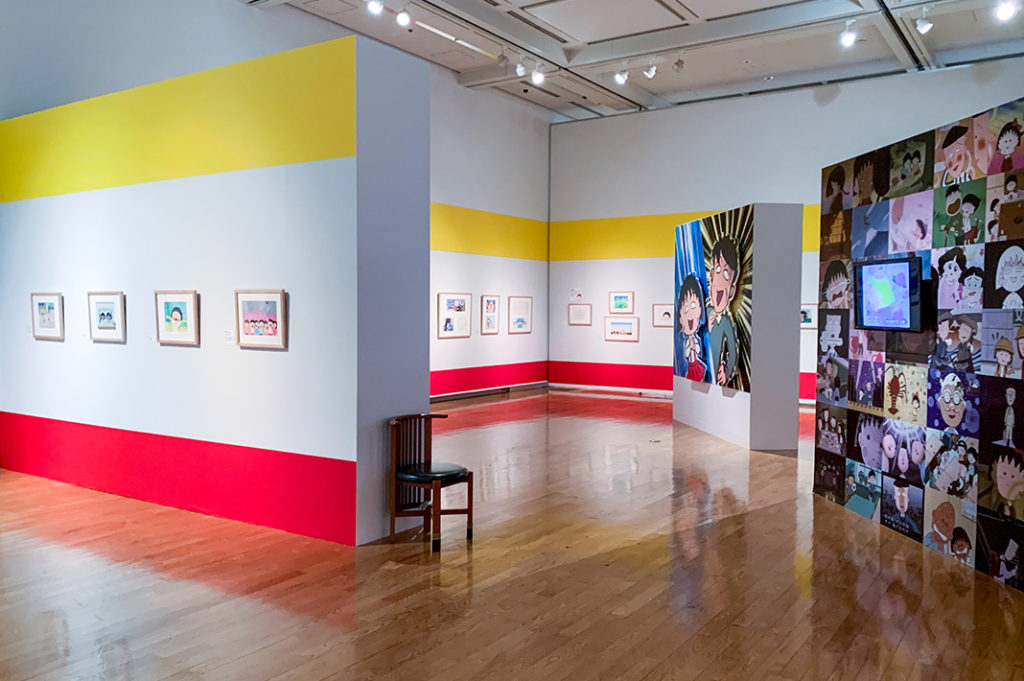 Promoting Asian art
Aside from the exhibitions, the Fukuoka Asian Art Museum also hosts a number of lectures, screenings, performances and events. These take place within their "AJIBI Hall"—a portmanteau of Ajian Bijutsukan ('Asian Art Gallery' in Japanese).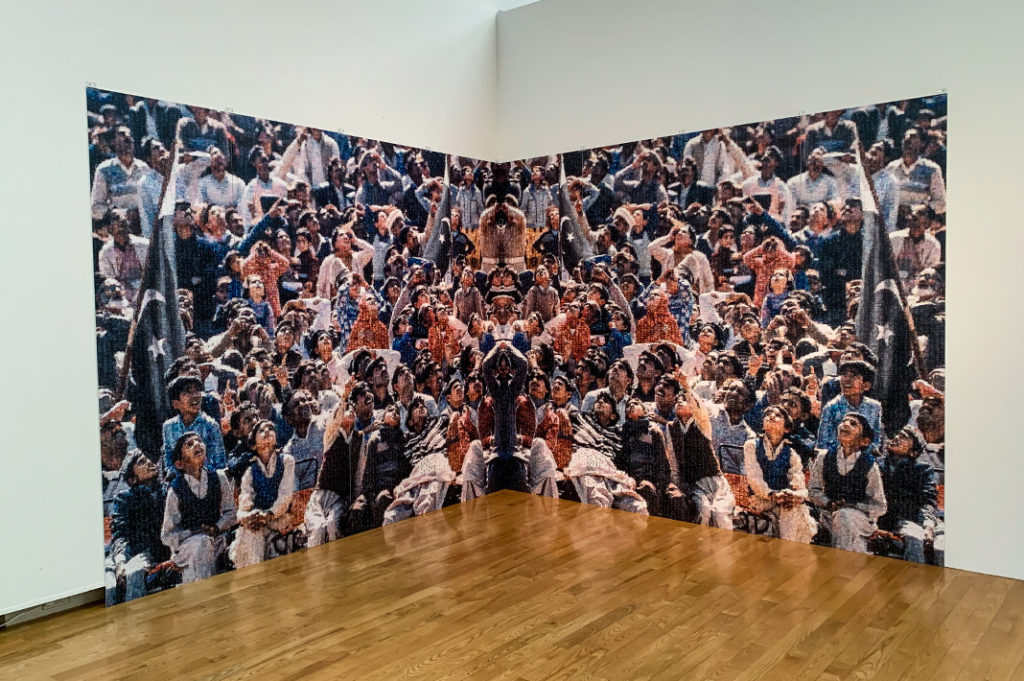 Keeping in line with their support and promotion of Asian art, FAAM also offers a great residence program. Asian artists and researchers are encouraged to come to Fukuoka and use the city as inspiration while they research, create, participate in workshops and display their work in the gallery.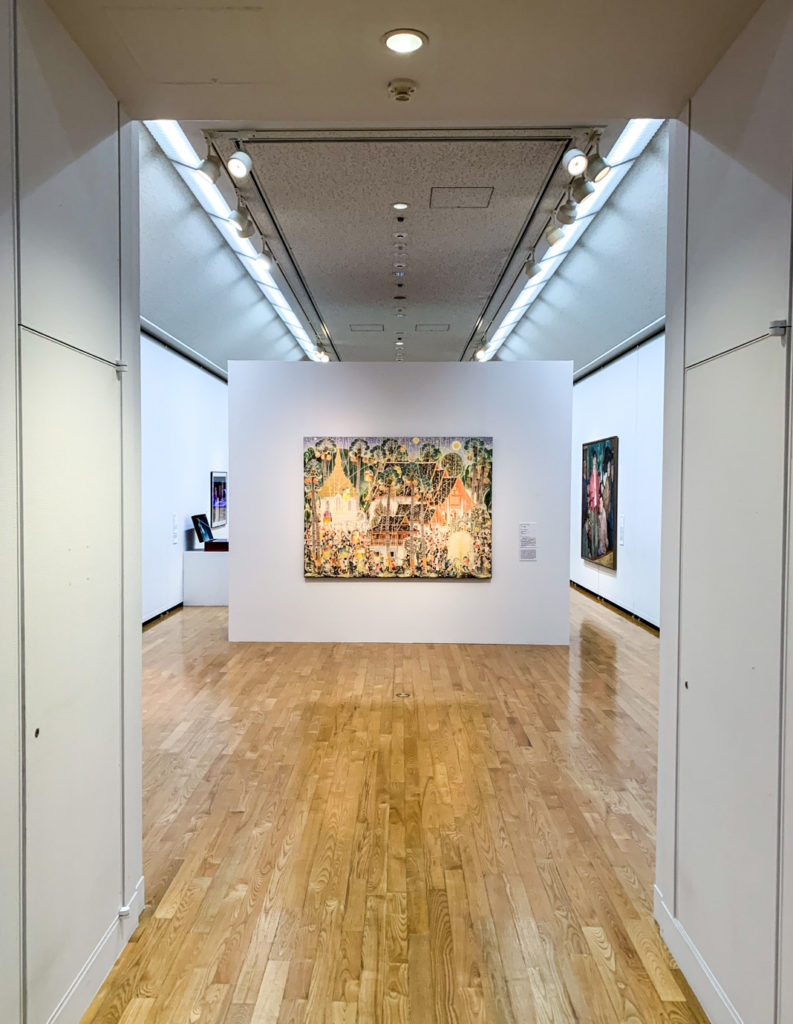 Other facilities
Beyond the collection, the impressive Art Cafe is a haven for art book lovers. There are approximately 10,000 books on Asia, art, and travel which you can read as you like at any of the tables and chairs in the space.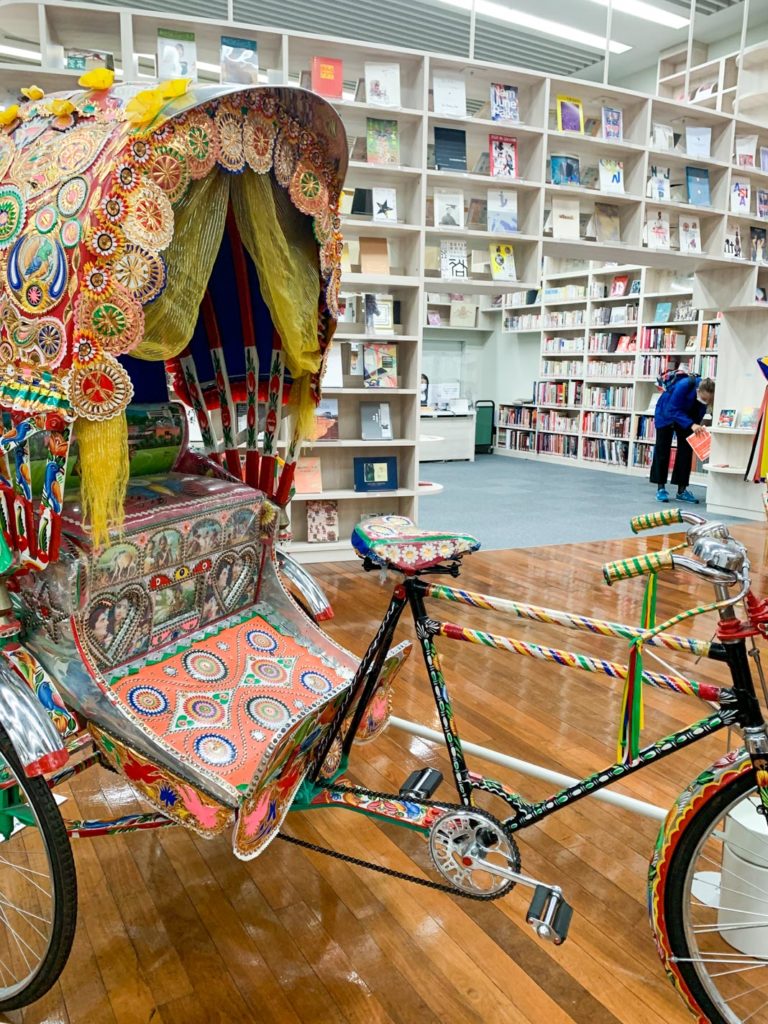 Across the room, the actual cafe is a great spot to recharge with coffee or a light meal before heading out. But don't forget to stop by the museum shop, where you can pick up some FAAM merchandise or the art book you coveted in the art cafe.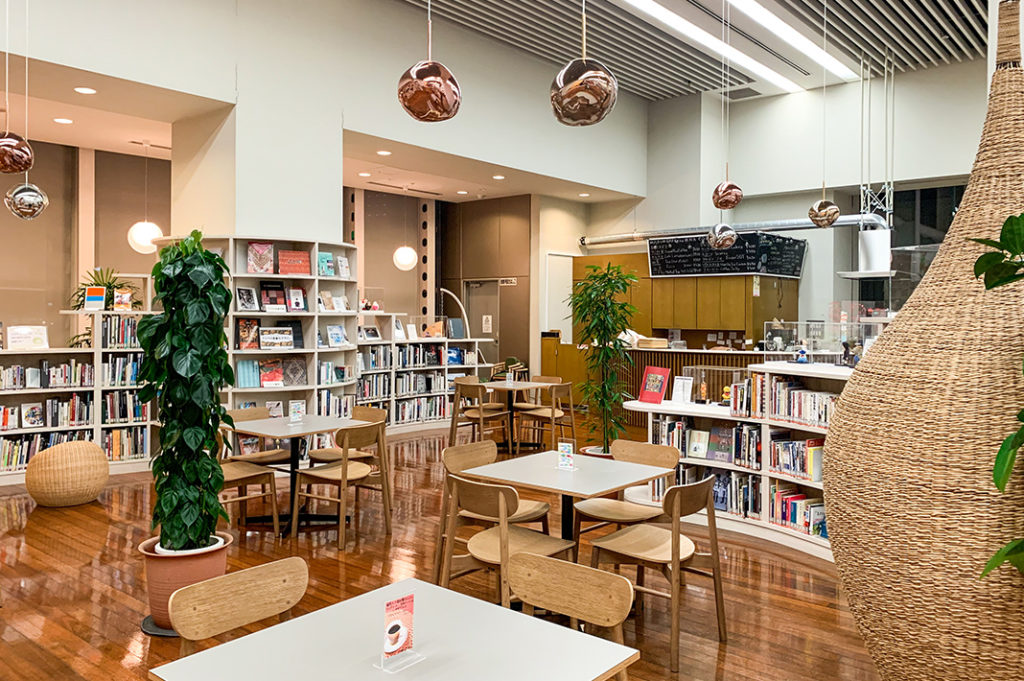 For those with little ones in tow, the pop-coloured kid's corner is a great space for them to embrace their inner artist. There is also a baby room for those with even littler ones. With so much to see and learn, this is one Fukuoka Museum you won't want to miss.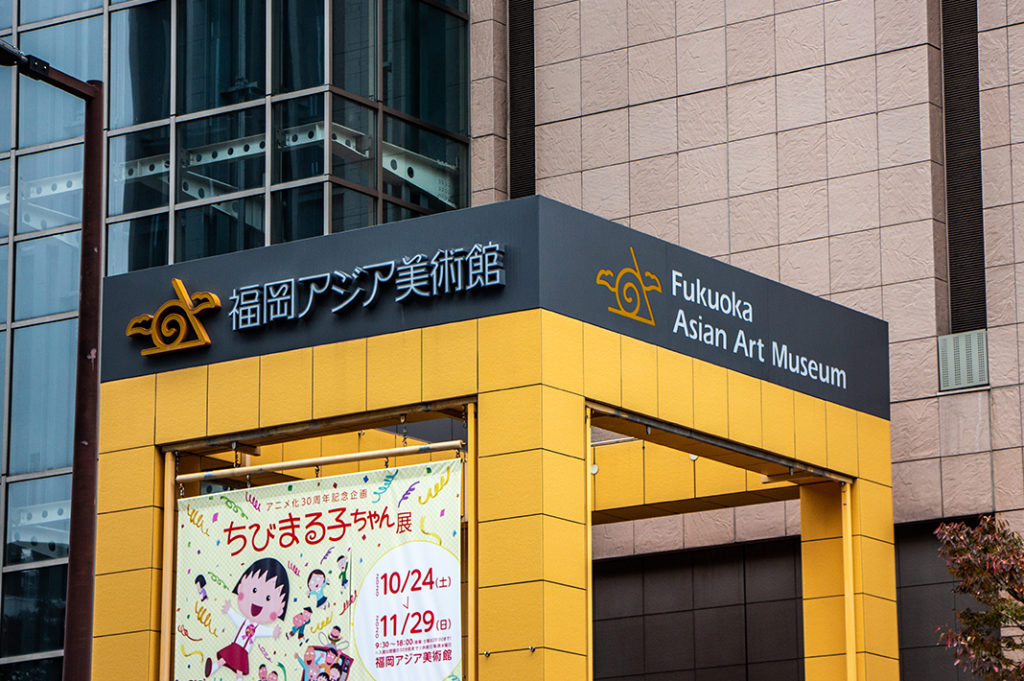 Access:
The museum can be found above Nakasu-Kawabata Station, exit #6. You can reach this station on either the Kuko or Hakozaki Lines.
Name: Fukuoka Asian Art Museum
Address: Google maps link
Open: 9:30AM–7:30PM (until 8PM Fri and Sat)
Closed: Wednesdays
URL: website
Post by Japan Journeys.