Narita isn't an obvious day trip destination for most visitors to Tokyo. But Narita has a lot going for it. It has the fantastic Naritasan Shinshoji Temple, Naritasan Park, and Omotesando Street with oodles of old-time charm. Main tourist attractions aside, we spent one of our most pleasant hours in Narita at Miyoshi-ya, a charming Japanese-style teahouse just off the main part of Omotesando Street.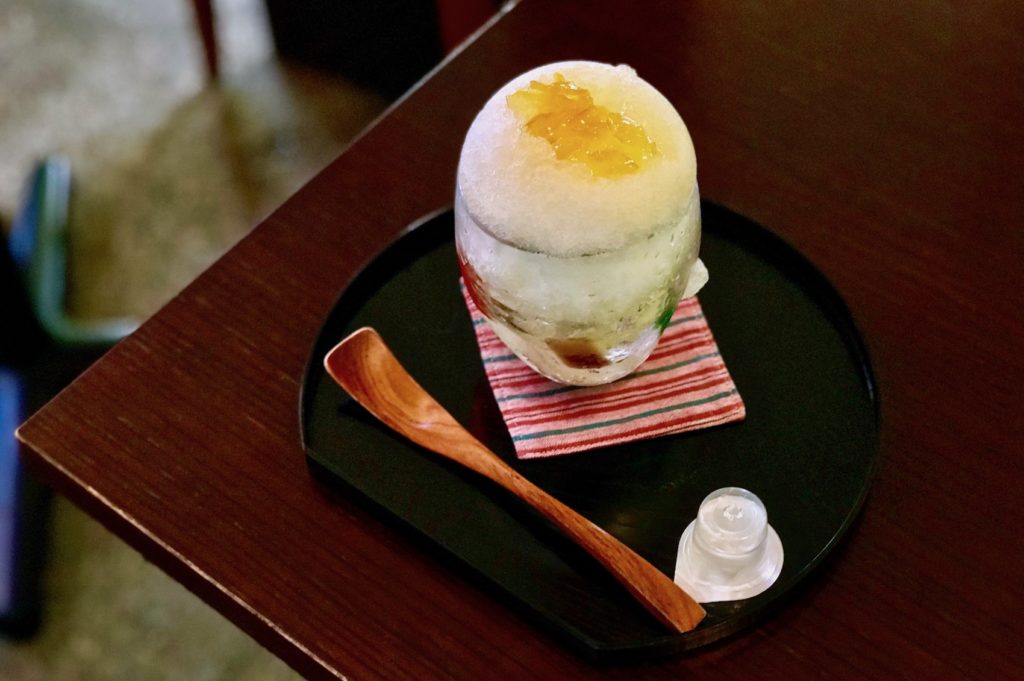 The taking of tea
The taking of tea is surely one of those universal pleasures we should enjoy as often as possible. There's nothing quite so restorative midway through the day than tea, and the sweet treats accompanying said tea are just as good. But above all it is about taking time out of one's routine to enjoy the present time and space.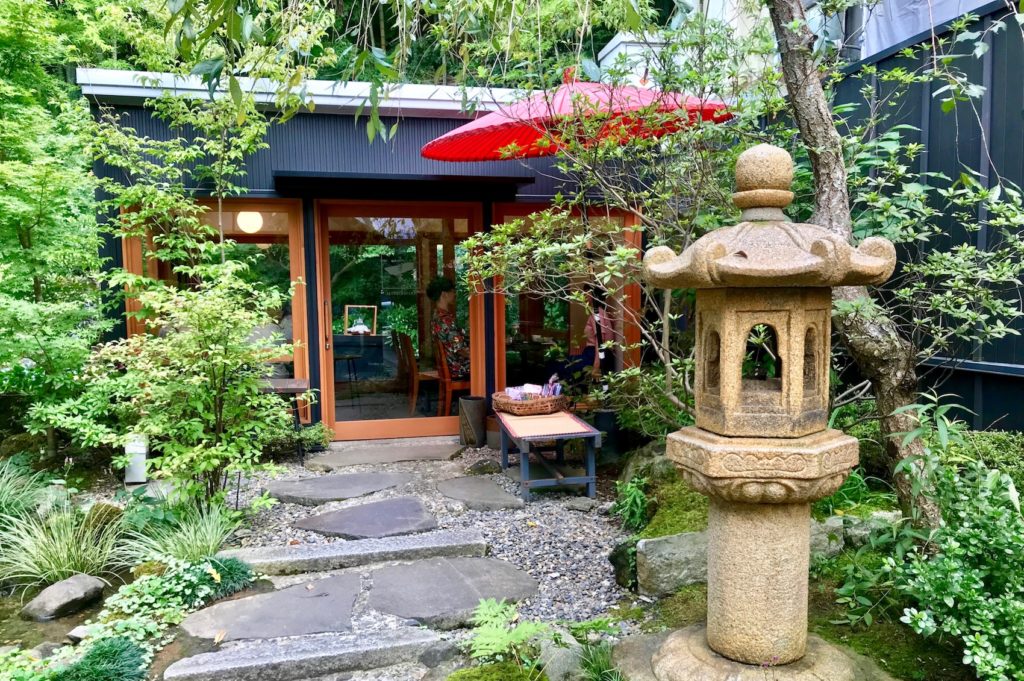 Miyoshi-ya is an ideal teahouse for this. It's secluded and surrounded by greenery, and though the main road is just a few meters away, it's like you've entered an entirely different realm. This teahouse is neither fussy nor stiff. You can relax, exhale, loosen your shoulders. Air-conditioning for hot weather is just a bonus.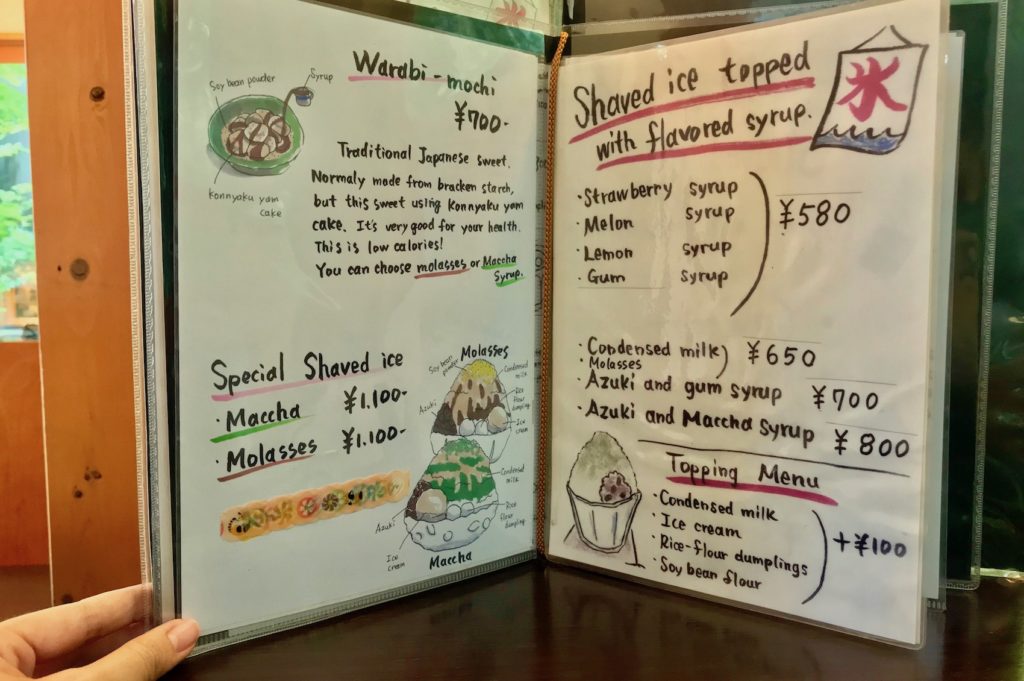 What you can eat at Miyoshi-ya
Miyoshi-ya's offerings—listed on their charming hand-illustrated menu—mostly skew towards the traditional. There's warabimochi topped with molasses or matcha syrup. Tea lovers will delight in drinks like whipped matcha, sencha, and hojicha. Red beans appear throughout in the form of oshiruko (red bean porridge), taki-azuki (boiled sweet red beans), and shiratama azuki (red bean and ball-shaped rice cakes).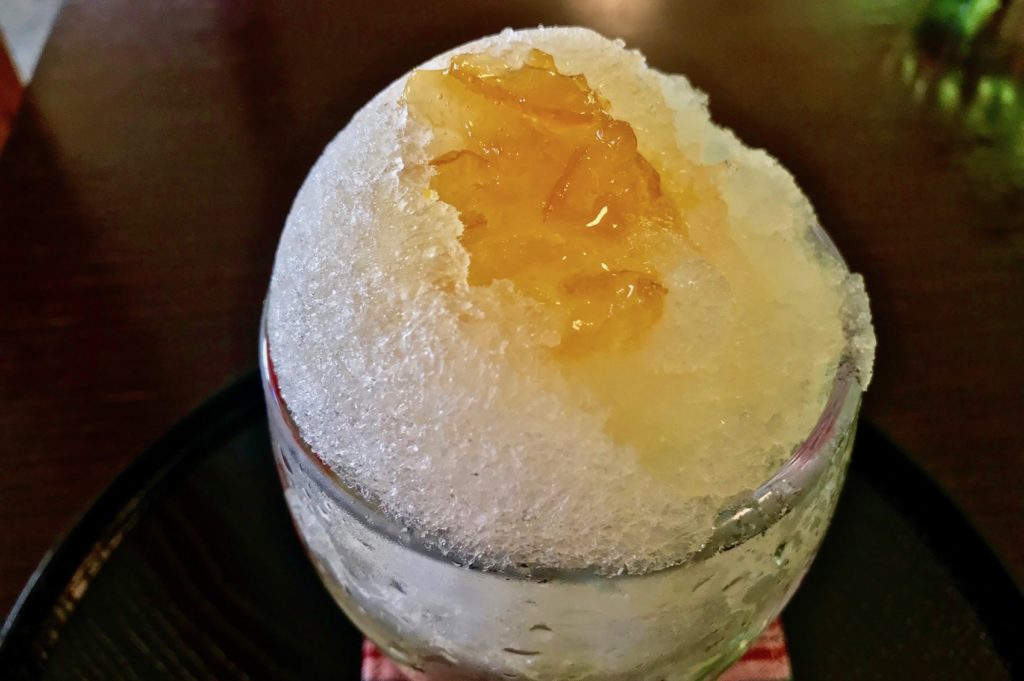 Sweet summer treats at Narita
However, given that it was early September and the sun still out in full force, there is just one thing we would order in weather like this. Kakigori, or shaved ice it was. More specifically, a lightly boozy yuzu citrus kakigori. Think of it as a supremely refreshing summer cocktail in the form of an icy treat.
Miyoshi-ya is not a kakigori specialist, and so this wasn't the masterfully arranged concoction of the kind you might see at Kooriya Peace or Kurogi. But it was a thoroughly enjoyable kakigori, resembling an elegant snowball in its frosted glass.
The ice is crunchy and saturated with a light, citrusy booze. A dollop of honey-like, jammy yuzu preserve in the center is perfect with the ice—sweet with a faint hint of bitterness to it. It is the perfect teatime snack on a hot summer's day, and it's even better if you have friends to share it with.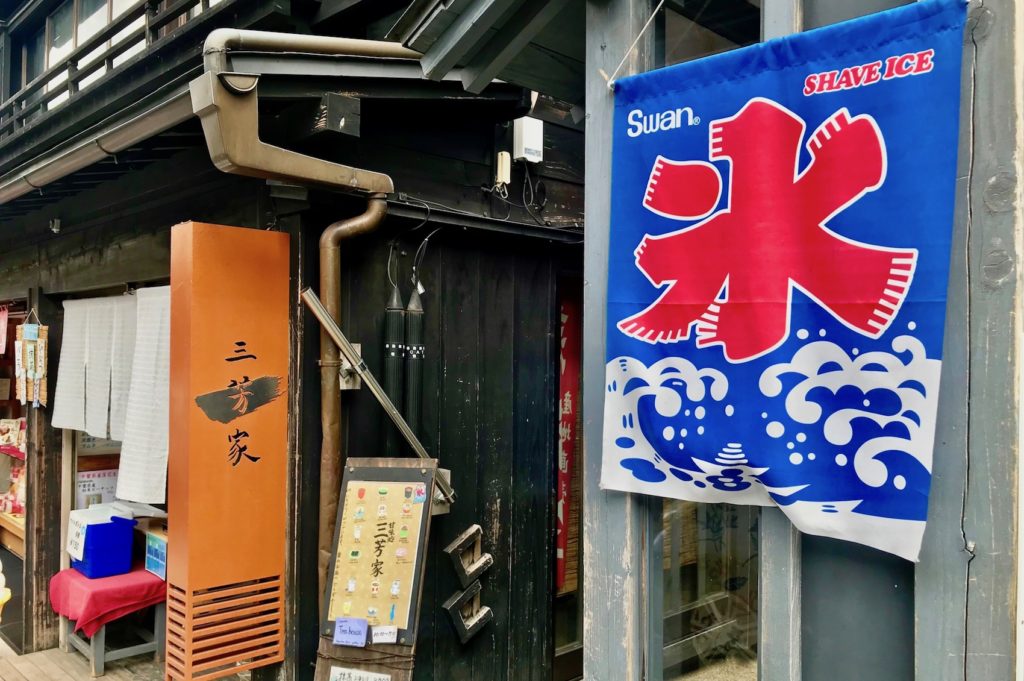 How to get to Miyoshi-ya
Miyoshi-ya is located not far from Narita Shinshoji Temple along Omotesando Street. Look for a narrow alleyway on your right leading off the main road as you walk towards the temple.
Name: Miyoshi-ya
Address: 386-2 Nakamachi, Narita, Chiba 286-0027
Open: 10:00am–5:00pm
URL: http://www.nrtk.jp/mypage/00055.html
Post by Japan Journeys.