When people think of skiing and snowboarding in Japan, they're likely to think of Hakuba and Niseko. As amazing as these ski resorts are, they can be a little out of the question for some, particularly those with limited time. If you're looking for a quick and easy winter day trip from Tokyo, look no further than GALA Yuzawa. As the only snow resort in the world with a Shinkansen (bullet train) station, you can go from the streets of Tokyo to the chairlift in under two hours. 
Where is GALA Yuzawa?
The Yuzawa ski area can be found 200km northwest of Tokyo, amidst the rippling mountain ranges of Niigata Prefecture. Home to around twenty different ski resorts of varying sizes, this area is well known for having great powder, long seasons and steamy onsen.  
You can access the Yuzawa area easily by bullet train from Tokyo Station. The Joetsu Line makes a stop at Echigo Yuzawa Station, which is the main hub of Yuzawa. Here, you'll find a number of hotels, onsen, restaurants and other attractions, as well as great access to the many ski resorts.  
However, if you're just looking for a quick ski, stay on the bullet train until the end of the line, i.e. GALA Yuzawa Station.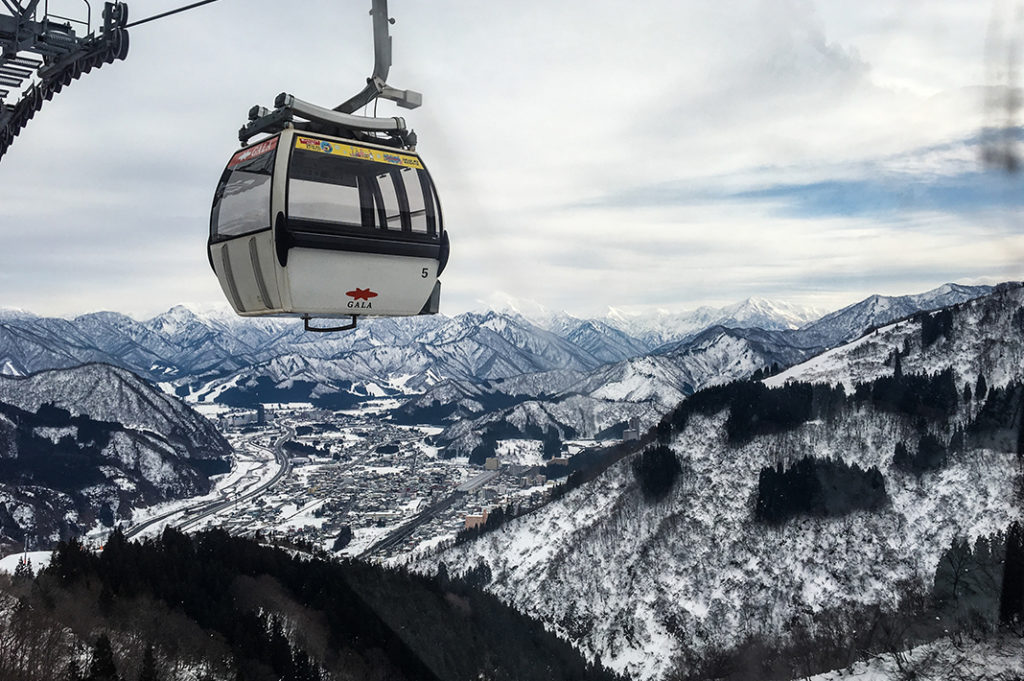 GALA Yuzawa Ski Resort
With 16 courses, 11 lifts and 381 metres of vertical drop, GALA Yuzawa Ski Resort is one of the smaller resorts in the area. But what it lacks in size, it makes up for in convenience. After disembarking the train and exiting the ticket gates at GALA Yuzawa Station, you'll suddenly find yourself in the middle of the ski resort's center of operations, "Cowabunga Ski Center". This is where you can purchase lift tickets, book ski lessons, rent gear, store luggage, grab a bite, and catch the gondola to the top of the slopes. All this convenience without ever leaving the building—incredible. 
Aside from its ease of access, GALA Yuzawa is also known for being an English-friendly resort with great facilities. Think day care, money exchange, a hot spring and even a pool! It's trails are 35% beginner, 45% intermediate and 20% advanced, and they offer multi-mountain passes so visitors can explore further afield should they so wish.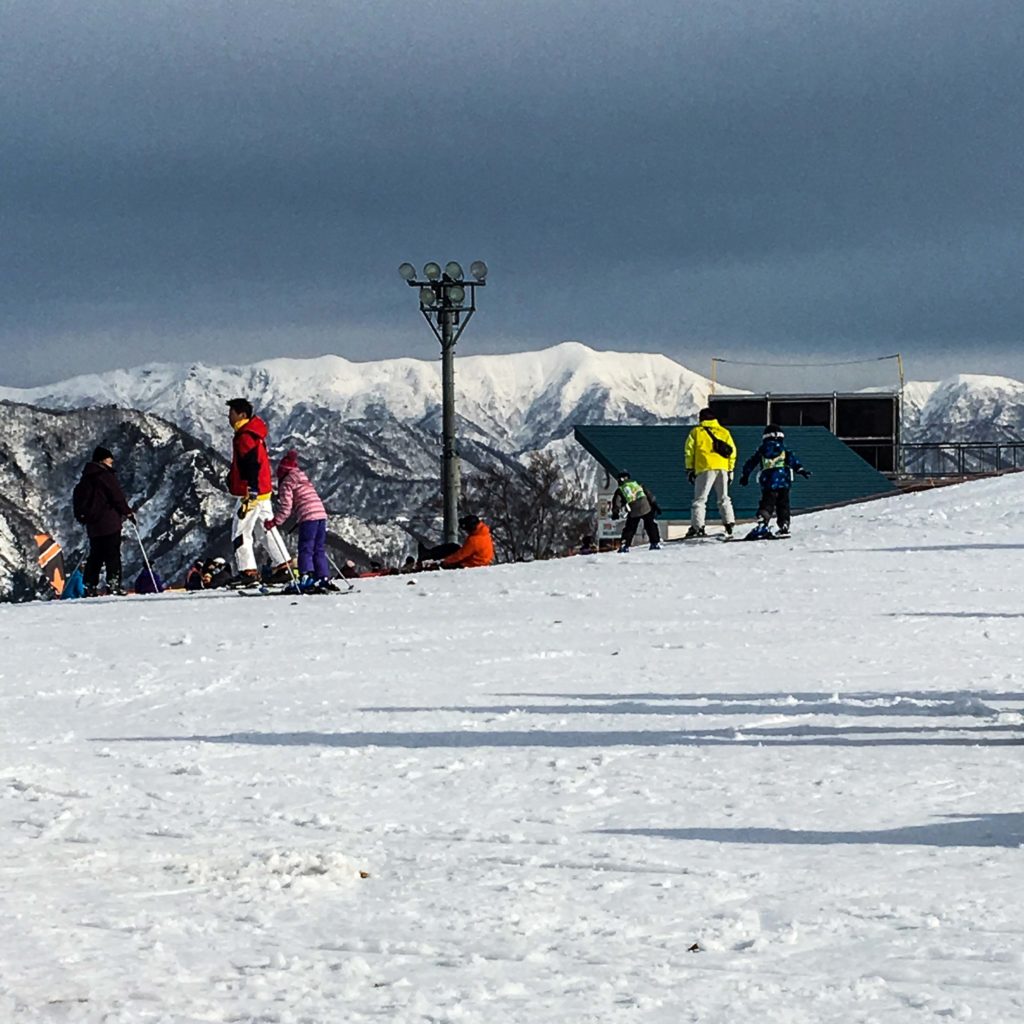 A day trip or short stay from Tokyo
While it's possible to spend the day in the snow and be back in Tokyo for dinner, it's also lovely to stay overnight in Yuzawa and soak up the remote town vibes. From the ski resort, head one station back to Echigo Yuzawa or hop on one of the regular buses between the resort and Yuzawa town.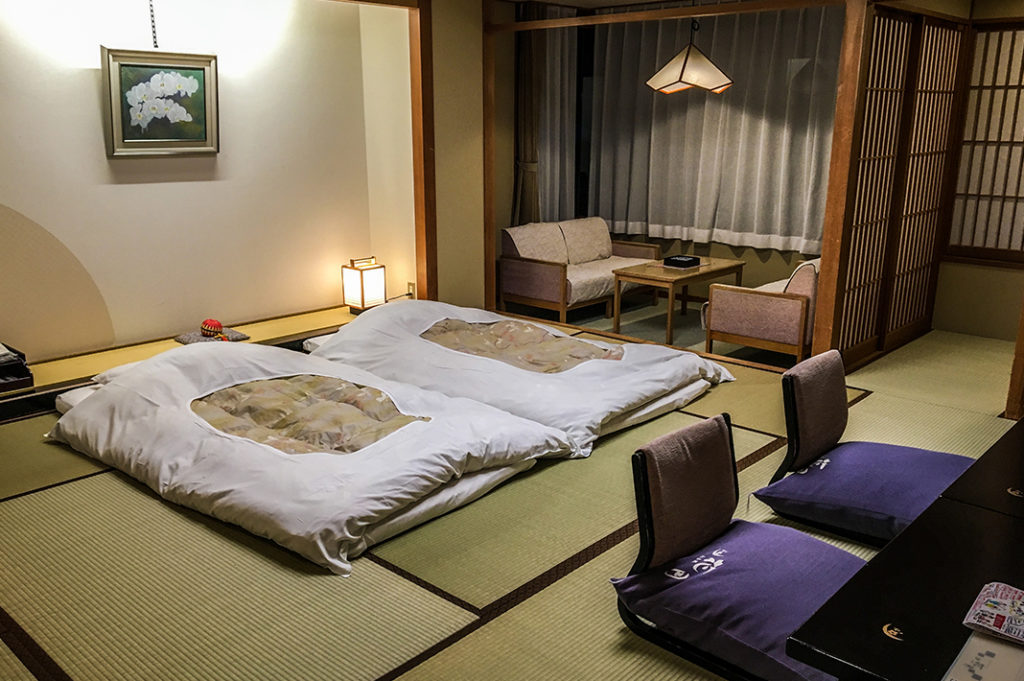 Accommodation ranges from backpackers to hotels, resorts and ryokan. There are convenience stores and restaurants in town, but if your accommodation can provide Japanese meals, we recommend trying them!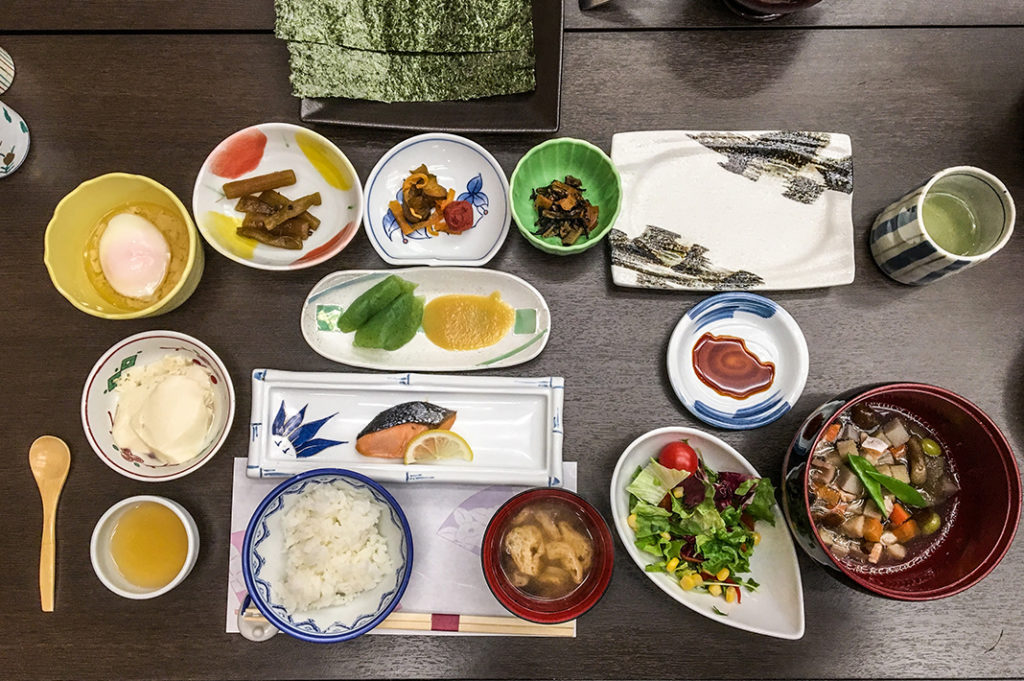 One of the best things to do after a long day in the snow is to relax in a steamy hot spring. If your accommodation doesn't have a bath, you may be able to access one of the ones in town for a small fee. Note that admission usually ends around 8:00pm.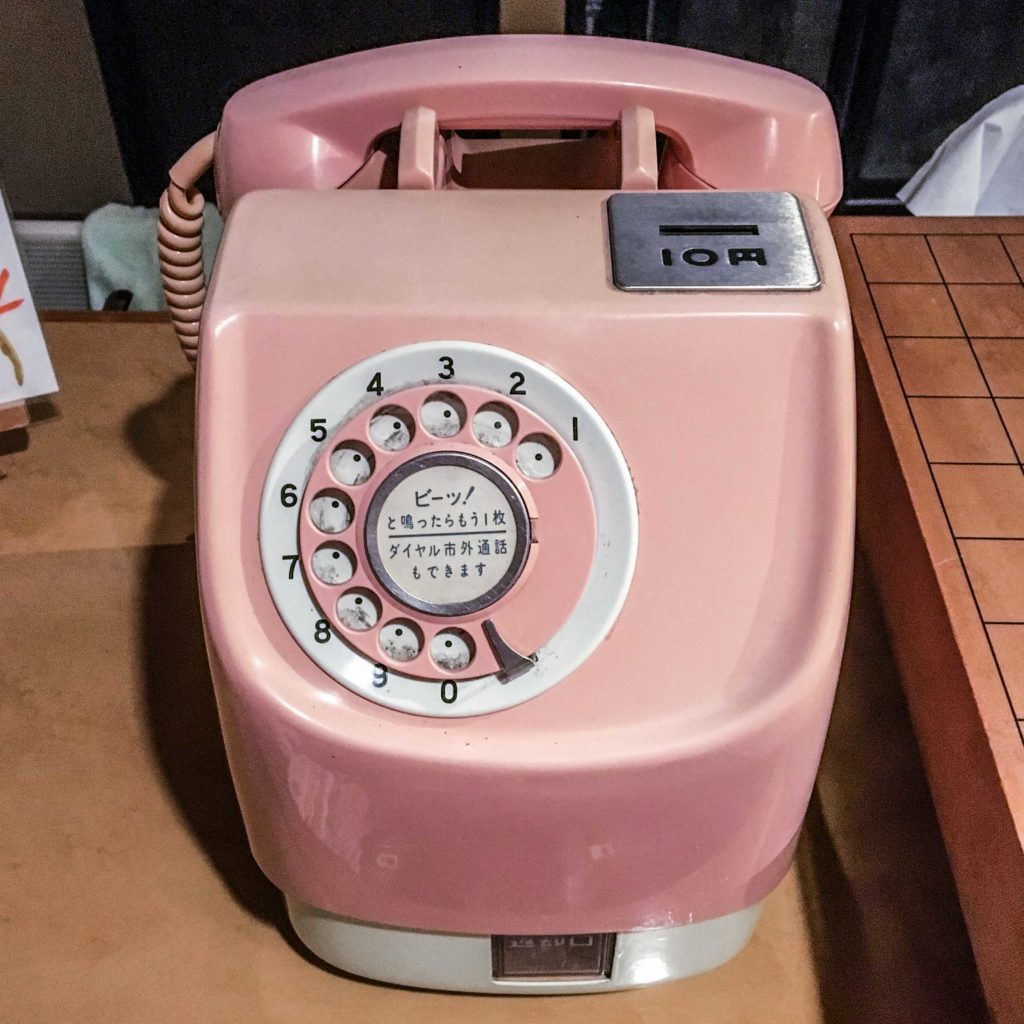 When to visit
The GALA Yuzawa season typically runs from mid December until early May, though the website will update each year. Due to its proximity to Tokyo, GALA Yuzawa can get pretty busy on weekends and holidays. A mid-week visit, if you can swing it, might yield a less crowded experience. If you're not a fan of crowds at the best of times, you'll find some quieter resorts further afield in the Yuzawa area.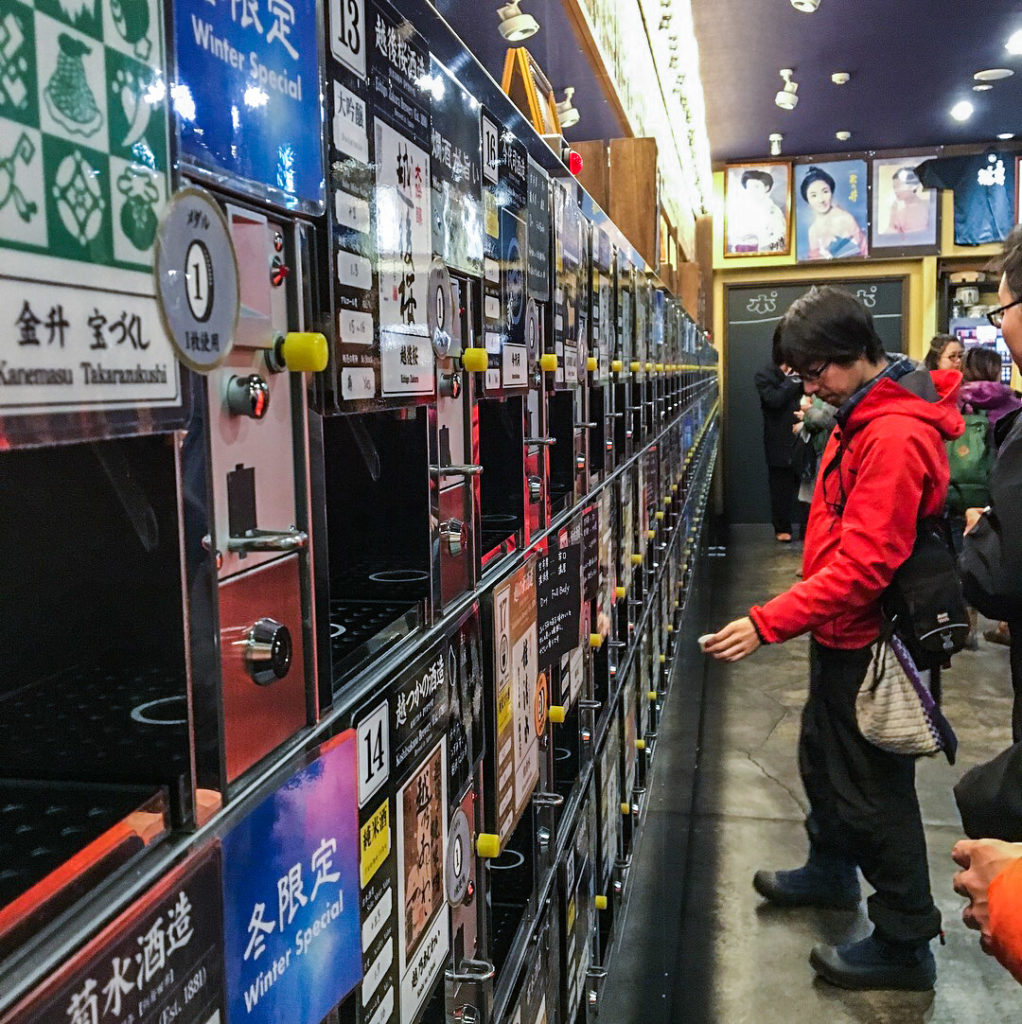 Echigo Yuzawa Station
Before you head back to Tokyo, check out Echigo Yuzawa Station. It's chock full of great Niigata souvenirs and home to the Ponshukan Sake Museum. Nihonshu fans can try over 100 varieties of local Niigata sake from 100 yen a pop. Kanpai!
Access
The most direct way to access GALA Yuzawa is by taking the JR Joetsu Shinkansen from Tokyo Station. Take the 'Tanigawa' or 'Max-Tanigawa' train to Echigo Yuzawa or Gala Yuzawa respectively. If your train doesn't get you all the way to the resort, catch one of the shuttle buses from Echigo Yuzawa to your destination. This trip is covered by the JR Tokyo Wide Pass.
If you're really keen, you can easily get there from Narita or Haneda Airport, too. Just make your way to Tokyo Station via the Narita Express (53 min) or the Tokyo Monorail (30min). From there, follow the above directions.   
Where: GALA Yuzawa Ski Resort
Address: here
Open: 8:00am until 5:00pm
URL: https://gala.co.jp/winter/english/
Post by Japan Journeys.