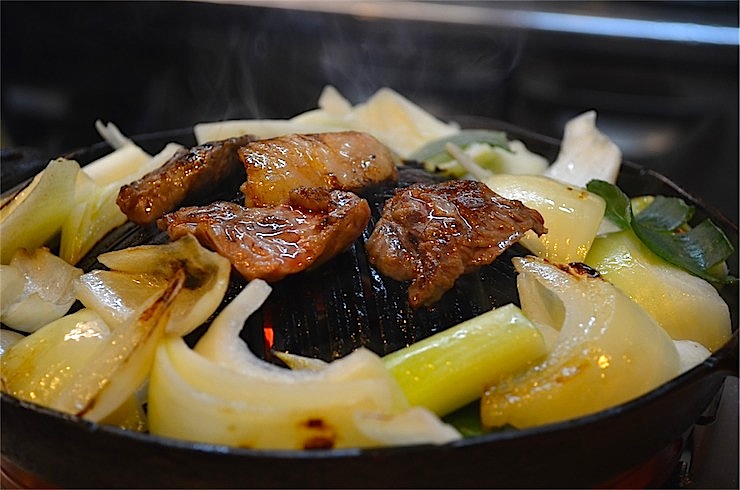 Many of Japan's towns and regions boast a local speciality or two; a unique product of that environment with a distinctive flavour found nowhere else. As such, they are loved by locals and evolved over generations. The late 1800's saw the introduction of sheep to Japan's northernmost island Hokkaido. As a result, lamb features heavily on the menu to this day. Without question, the king of Hokkaido lamb dishes is the barbecued mutton dish 'Genghis Kahn' (pronounced Jingisukan) – yes, named after the founder of the Mongol Empire. A convex cast iron grill is used to cook slices of mutton and vegetables as it was believed that Mongolian helmets, when placed over fire, doubled as a portable barbecue.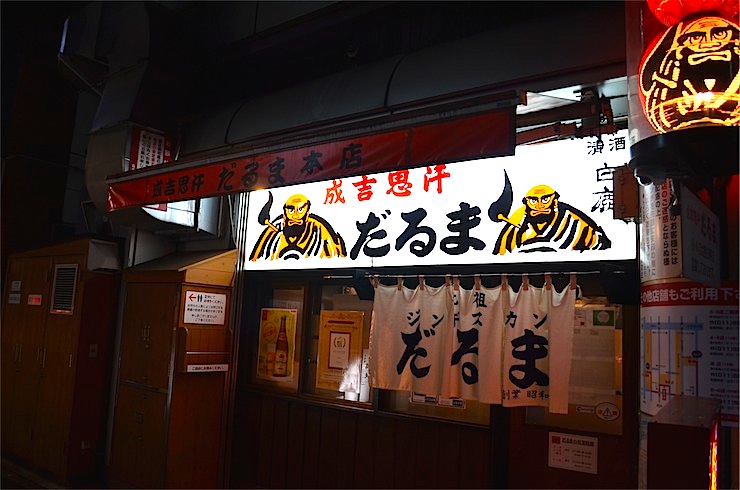 The Original Daruma, Susukino
If you're looking for authentic mutton barbecue (Jingisukan), you'll need to head to Susukino, Hokkaido's famous nightlife district. There, among the neon streets, you'll find 'Daruma', one of the longest running Jingisukan joints in town.
While there are countless mutton barbecue (Jingisukan) restaurants named Daruma in Japan, the original opened in 1954 in Susukino and now has 4 locations. The restaurant is known for its female staff members who are called 'daruma-no-obachan' (Daruma ladies) by their customers, or 'oneesan' (young lady) when being flattered.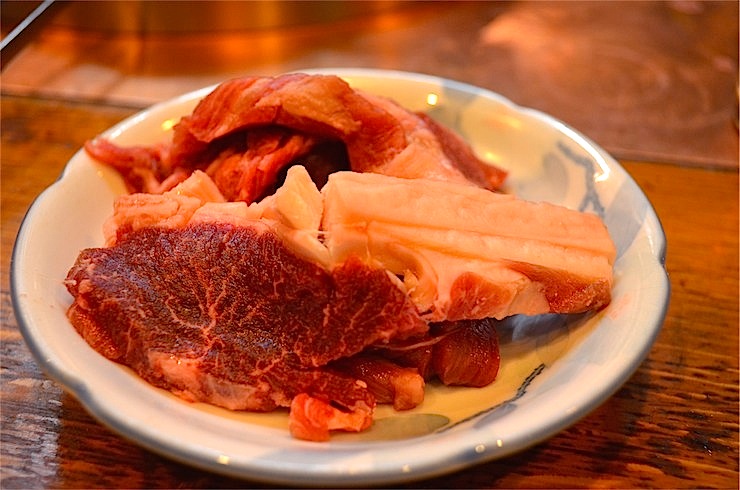 Only the freshest mutton
It should go without saying, but the key to good barbecue is fresh meat. A lot of Japan's mutton is frozen and as such is perceived as having a strong, unfavourable smell when cooked. On the contrary, the raw mutton served at Daruma has no strong smell to get in the way of you enjoying those mouth-watering juices. Once people dine at Daruma, they usually make a 180-degree turn in attitude toward mutton.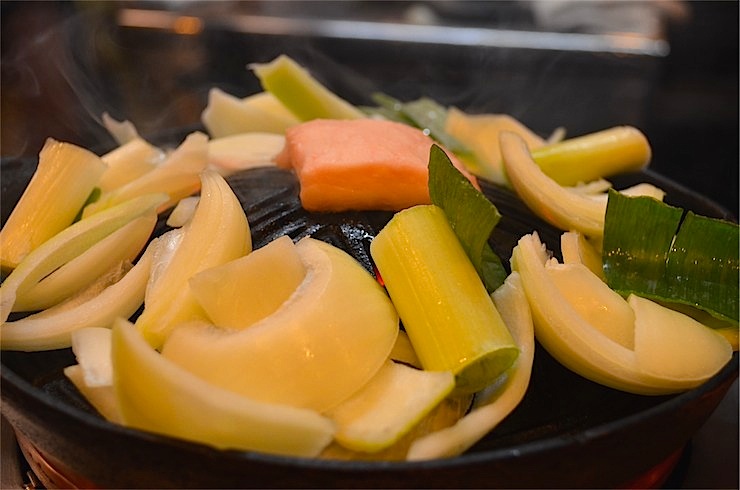 How to eat Ghengis Khan
Sitting in front of your domed, charcoal-heated grill, the first thing is to arrange leek and onions around the sides and place a piece of mutton fat on the very top. Make sure you leave the mutton fat in place so it will run down the rivets to flavour your vegetables and meat. It's hard to do, but try to wait patiently for those vegetables to get deliciously soft and charred. Next add your mutton slices, let them pop and sizzle until they are cooked to your liking.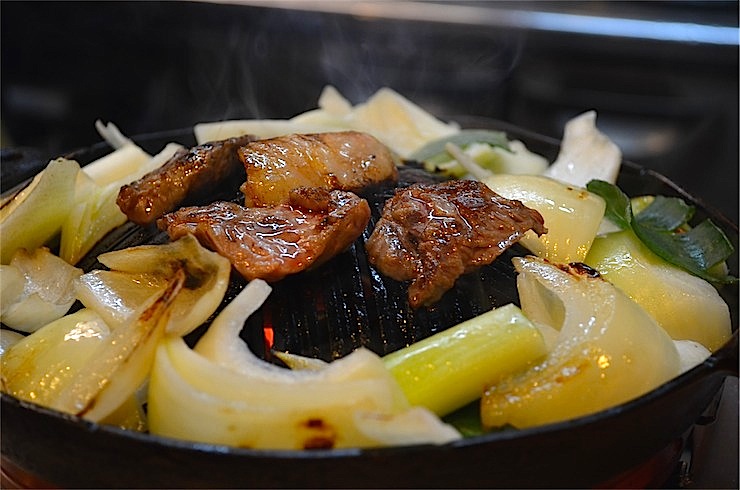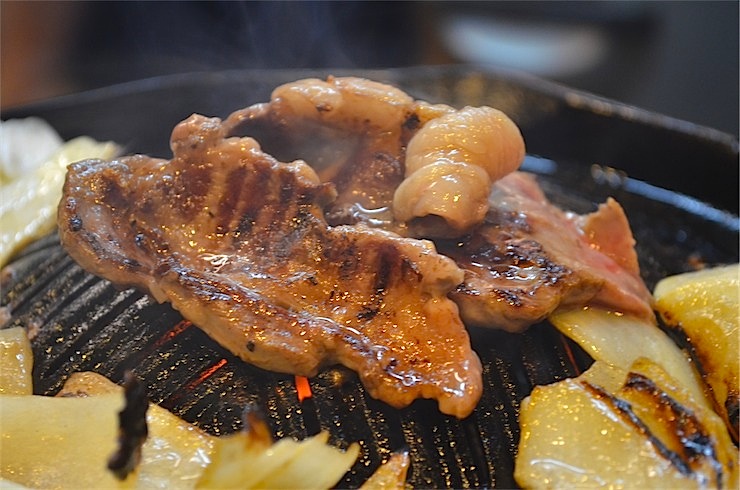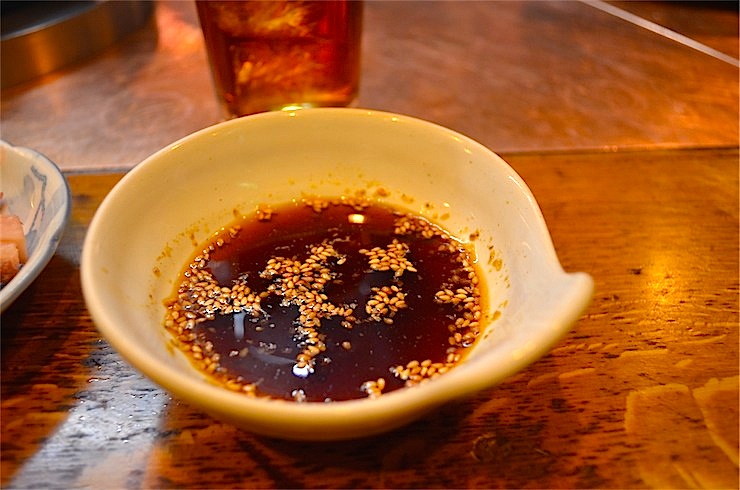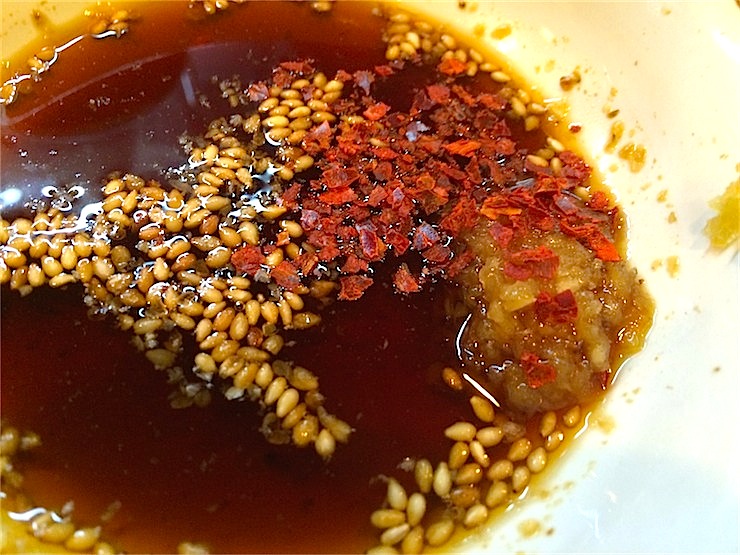 The dipping sauce
The accompanying soy-based dipping sauce totally enhances the flavour of the mutton. Daruma also has crushed garlic and chili flakes available on the table which you can add to your sauce to add richness and texture to each mouthful.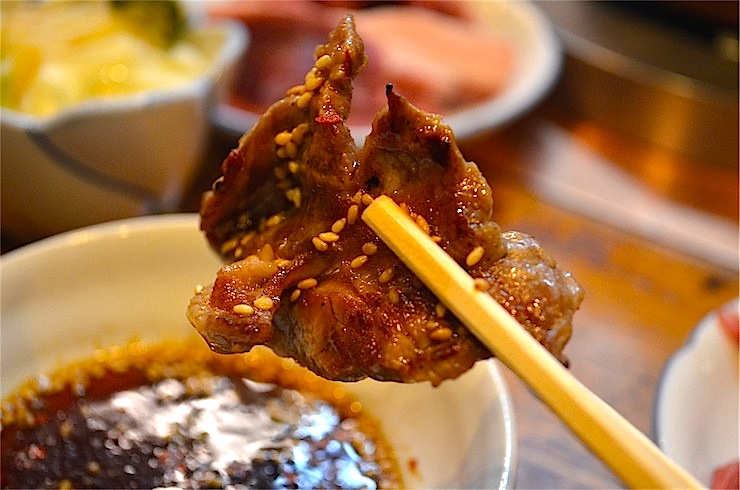 Create a lamb and rice bowl or chazuke
It is the Japanese way to order a side of rice with your main meal and eat it all together. It's OK to dip your mutton and vegetables in the sauce and place them on top of the rice, creating your own little masterpiece in a bowl.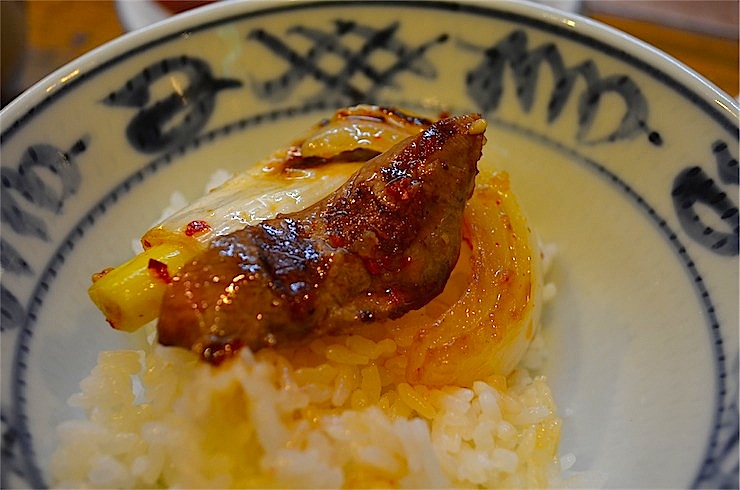 When you're almost finished your meal, try something the locals might be familiar with – chazuke. This is a famous dish where tea, broth or hot water is poured over cooked rice. Here's how you could do it: add the leek and mutton infused dipping sauce to the rice, order some roasted tea and pour it over everything. This extra process makes the last few mouthfuls of your dinner hot, rich and refreshing.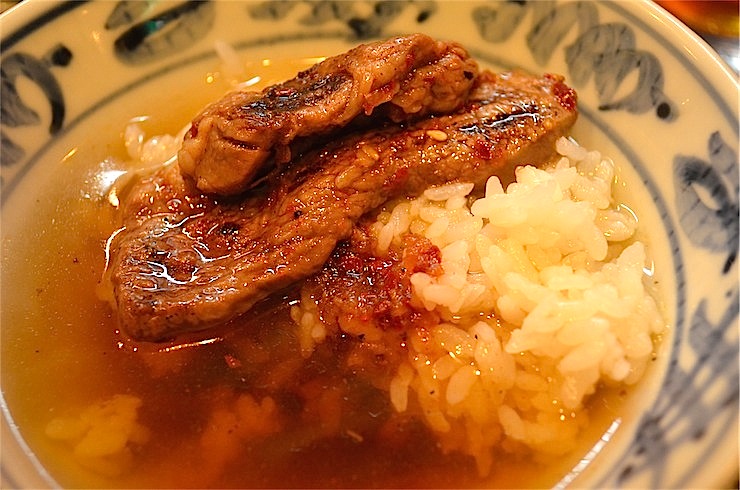 Daruma has been and will continue to improve their mutton barbecue experience. No trip to Hokkaido is complete without a Ghengis Khan meal, and our pick is Daruma.
Name: Daruma Original Store
Address: Crystal Building 1F, 4 Minami-Gojo-Nishi, Chuo-ku, Sapporo-shi, Hokkaido
Open: 17:00 – 03:00 the next day
Opens seven days a week (Closed on New Year's Eve through January 2)
Official web page: http://best.miru-kuru.com/daruma/
Post by Japan Journeys.