One look at the Tokyo Disneyland or DisneySea map will show just how much is going on at any given time. Rides, special events, shows, parades, limited time food and merchandise…it's enough to make your head spin! So, to take some of the confusion out of your visit, here are some of the best hacks for visiting Tokyo Disney Resort.  
Before arriving at Tokyo Disney Resort
Plan your visit in the low season
This isn't always an option for those travelling to Japan, but there are some websites that track the historical wait times at Tokyo Disney Resort, and predict wait times up to 6 months in advance. 
Essentially, Tuesdays to Thursdays are the quietest days to visit. On the other hand, school and National holidays will mean bigger crowds. Historically busy times include February, March, August as well as 'Golden Week' in May and the week surrounding Christmas and New Year.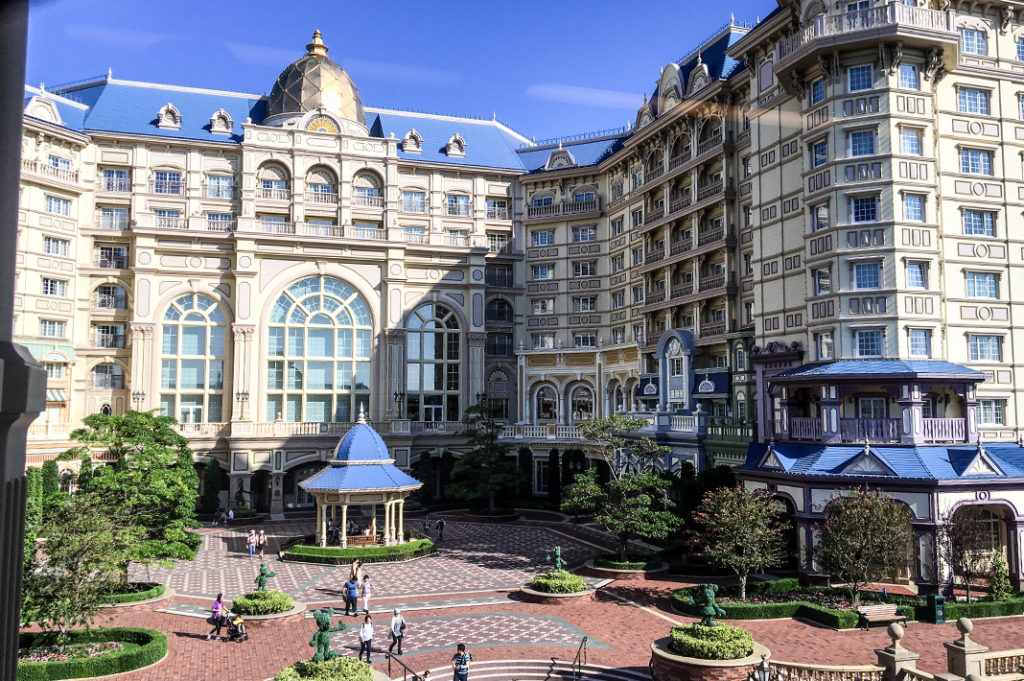 Consider where you will stay
I put this high on the list because although it's easy to get to Tokyo Disney Resort from central Tokyo, Disney Resort hotel guests can get guaranteed park entry as well as 15 minutes early access to the park (among other benefits). Check the official website for details.  
Pre-purchase your tickets
This is a massive timesaver and, in my opinion, non-negotiable. By pre-purchasing your tickets, you can waltz right into the park at 8:00am, past the winding queues of people still waiting to buy a ticket. This gives you the advantage of getting the earliest FastPasses to your desired rides. 
You can purchase tickets online from the Tokyo Disney website and then print out the e-tickets at a convenience store. Alternatively, you could buy them from a Disney Store in Tokyo. Read more about the Shibuya Disney Store (and other supporting stores) in this article.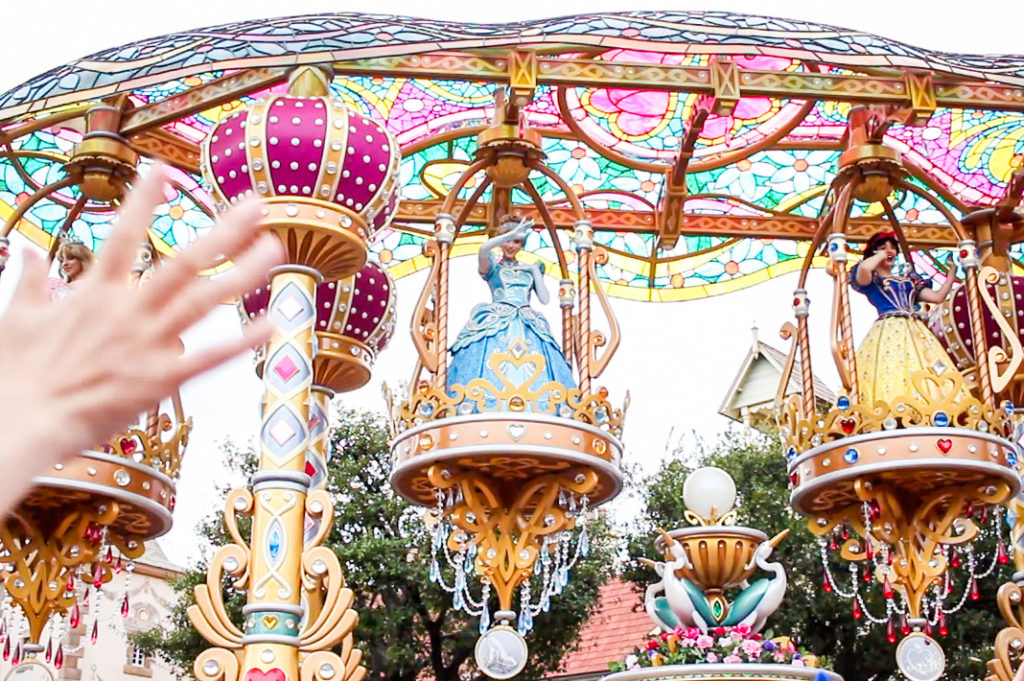 Download the app
Not surprisingly, there is an official Tokyo Disney Resort app that you can use to get around and check wait times. It's multi-functioned and most useful is the map, ability to book FastPasses and check wait times. The latest version now supports English but unfortunately it's still only available from the Japanese app store (as of June 2020). It is possible to get, but fiddly, so if you can't access it, you'll have to rely on paper maps and tickets.  
Bring Wi-fi and chargers!
First-time visitors to Japan may be surprised to find out that free public wi-fi isn't that widely available. For those taking public transport and exploring away from shops and stations, it's handy to have backup. We recommend that all visitors consider pre-ordering a pocket wi-fi or travel sim card, or picking one up from the airport on arrival.
Inside Tokyo Disney Resort, free wi-fi is only available in some areas, so it's handy to have your own—particularly in those long queues! Also handy to have a backup battery charger if you're going to be on your phone a lot.
Arrive early
What's the point in pre-purchasing a ticket if you don't show up early to get ahead? DisneySea opens at 8:00am, and Disneyland at 8:30am, so I'd recommend arriving just before then.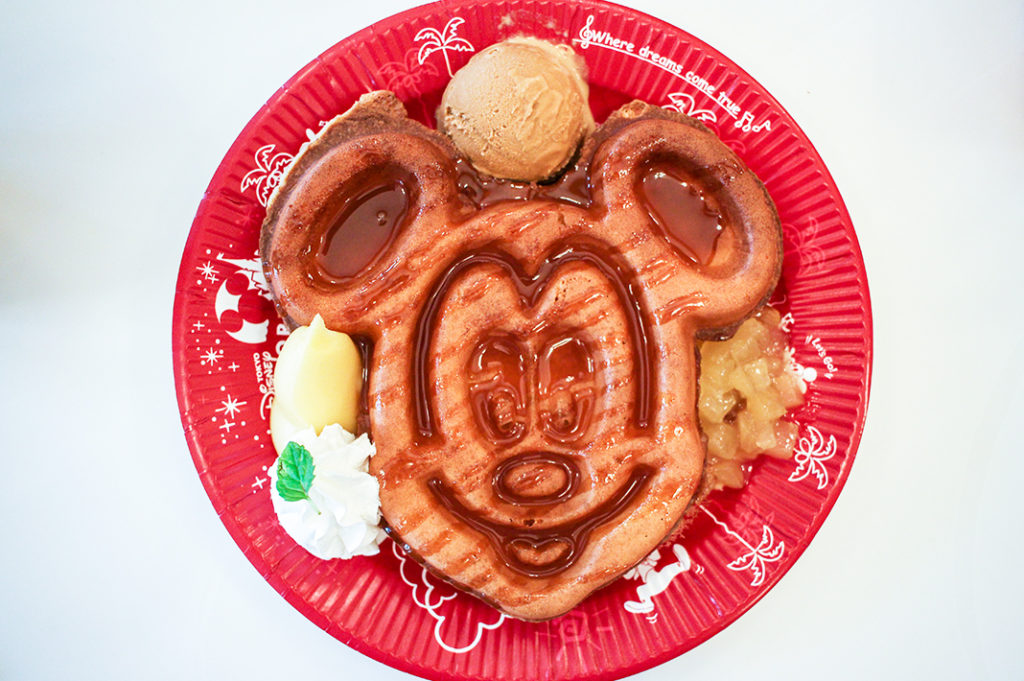 When it comes to food…
There is so much food on offer inside the park, from snacks to cafeteria style, to sit down restaurants. However, it's also possible to bring your own if you plan ahead.  
Bring your own food
If you're looking to save a few yen, you can pick up last minute breakfast or snacks at the convenience store inside Maihama Station. There are lockers inside the park so that you don't have to carry everything around with you all day.
You will need to observe the designated picnic areas (check the map) and please note that you cannot bring your own alcohol, or drinks in cans or glass bottles into the park. Disneyland has no alcohol available, while DisneySea serves alcohol in the restaurants. There are water fountains available if you would like to bring a refillable water bottle.
Book a restaurant
For those who would like a sit down meal with table service, there are a number of restaurants offering this at both Disneyland and DisneySea. The only catch is that some of these are quite popular so it's important to reserve in advance.
Check out the "priority seating" dining options ahead of your visit and try to make a reservation via the offical website.
If you cannot make a reservation in advance, you can try to make a same-day reservation over the phone or online from 9:00am, or by physically going to the restaurant at 10:00am. Alternatively, just show up and queue whenever you are hungry—but it's probably a good idea to eat your meals off-peak (an early 11:00am lunch or a mid-afternoon meal) to avoid the crowds.
If you forget to research and book, don't stress—there are many, many food options all over the park.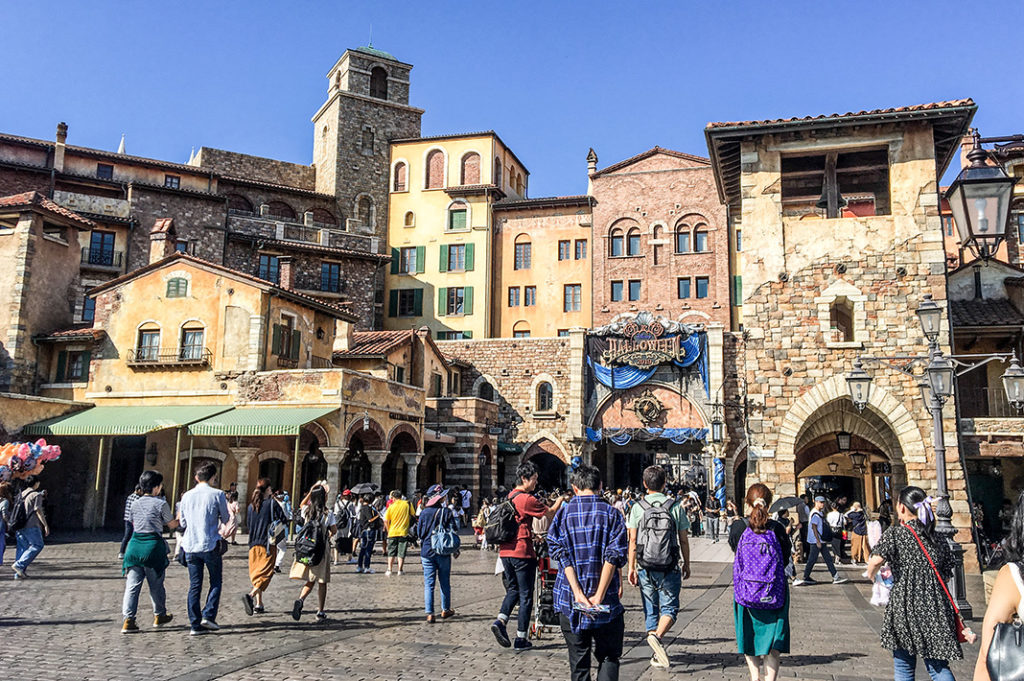 Tips for Inside The Park
FastPasses
For those interested in checking out rides, I'd recommend getting familiar with the concept of FastPasses. Wait times for popular rides can sometimes be multiple hours—which is time you could use to explore! So, some of these rides will allow you to reserve a spot in line, called a "FastPass", which are available free of charge on the app or from a kiosk at the entrance to the ride.
To keep things fair, each ride only has a few time slots available for FastPass users. For example, one ride may have 11:00am-12:00pm, 14:30-15:30 and 18:45-19:45 time slots. Once a time slot fills up with reservations, bookings are then opened for the next time slot. If you are too late to reserve the earlier time slots, you'll have to ride in the afternoon or evening. Sometimes these early time slots can be gone within the first hour of the park opening, so get your FastPasses quickly. Once FastPasses run out for a ride, you just have to queue in the regular line.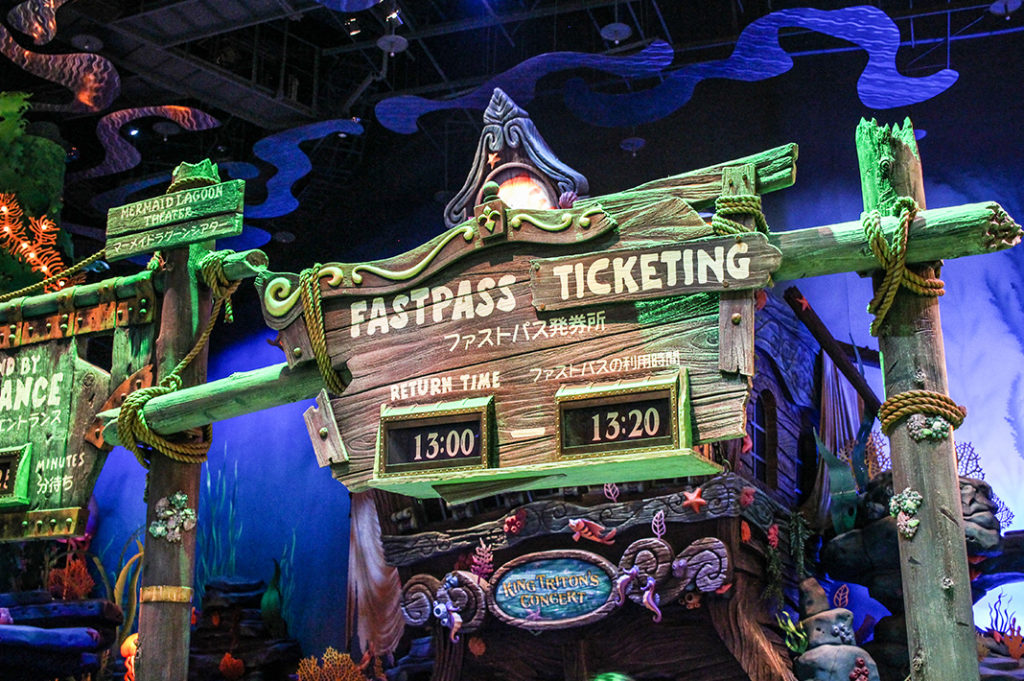 How to get a FastPass
To get one, head to the attraction and find the FastPass kiosks. Scan your park ticket, select the time you will come back and get a paper print out (FastPass) to keep with you. This will state the time you should come back, so set an alarm on your phone as a reminder. The time slot is a 1 hour window, so you can come at any time in that hour and join the shorter FastPass queue. You will just need to scan your FastPass ticket to gain entry. 
The FastPass ticket will also let you know when you can book your next FastPass for another ride, as you are blocked from getting another FastPass for 90 minutes.
If using the app, find the ride, select the FP logo and scan your park ticket QR code. It will be added to your schedule. So simple!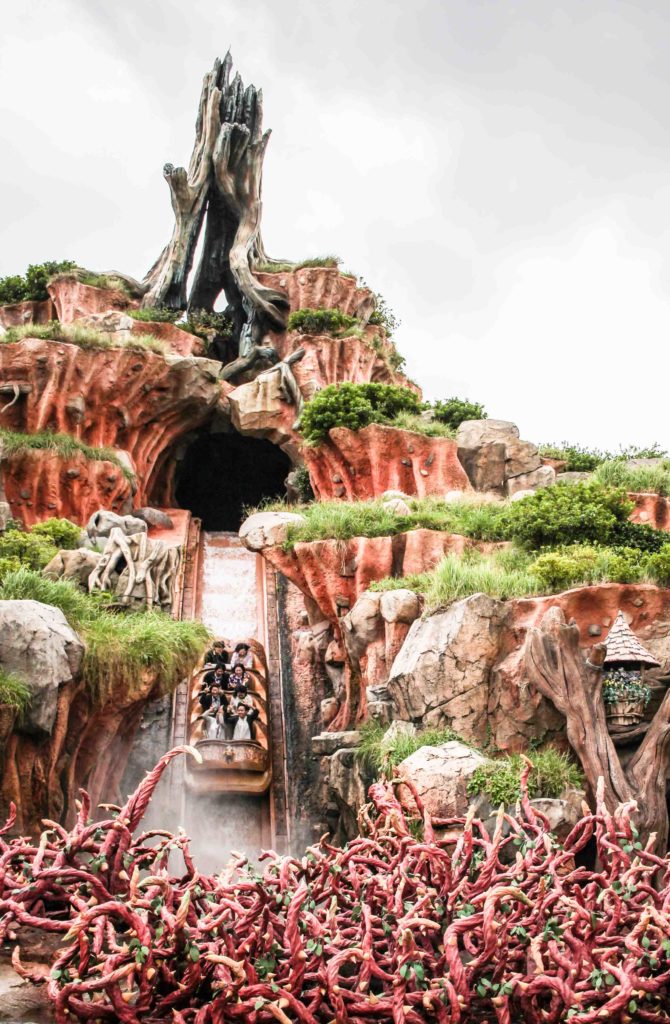 Most Popular Rides/Longest Waits
It's a good idea to try to get FastPasses for the most popular attractions in the park as soon as possible. If you wait too long, you'll have no choice but to join the 2 hour queue or skip it altogether.
Popular rides at Tokyo Disneyland:
Pooh's Hunny Hunt †◊
Monsters Inc. Ride & Go Seek! †◊
Big Thunder Mountain
Space Mountain
Splash Mountain *
Buzz Lightyear's Astro Blasters ◊
Popular rides at Tokyo DisneySea:
Toy Story Mania!
Nemo & Friends SeaRider †
Journey to the Center of the Earth †
Indiana Jones Adventure: Temple of the Crystal Skull*
Raging Spirits *†
Tower of Terror † (story is unique)
Mermaid Lagoon Theatre (King Triton's Concert)
Turtle Talk (Japanese audio only)
Venetian Gondolas
† unique to Tokyo Disney
◊ attraction closes early
* ride as a 'single rider' instead of using a FastPass!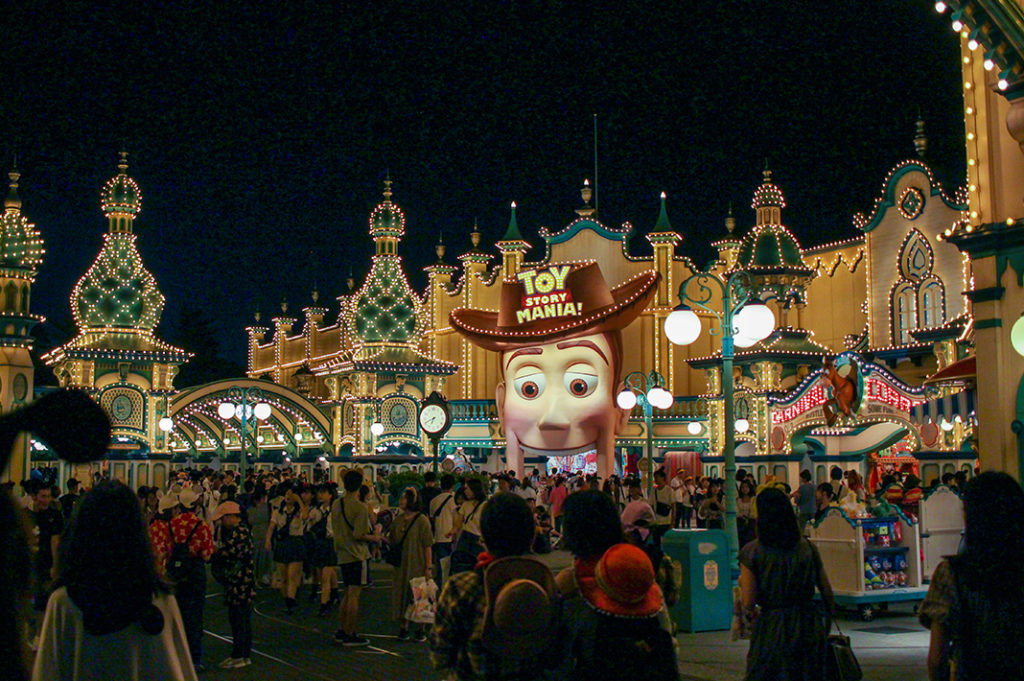 Single Riders
Another great Tokyo Disney hack is knowing that some rides allow solo riders to jump the queue. If you don't mind filling a gap and riding with a small group, you can experience a ride much quicker! Enter via the FastPass queue and say "single rider" to the staff, at:
Disneyland: Splash Mountain
DisneySea: 'Indiana Jones Adventure: Temple of the Crystal Skull' and 'Raging Spirits'.
Show Lottery
It's not all about the rides at Disney; there are plenty of great shows, too! Though they will be in Japanese, they're still worth a look! To see a show, you will likely need to queue. Unfortunately there are no FastPasses, but you can try to win tickets in a lottery.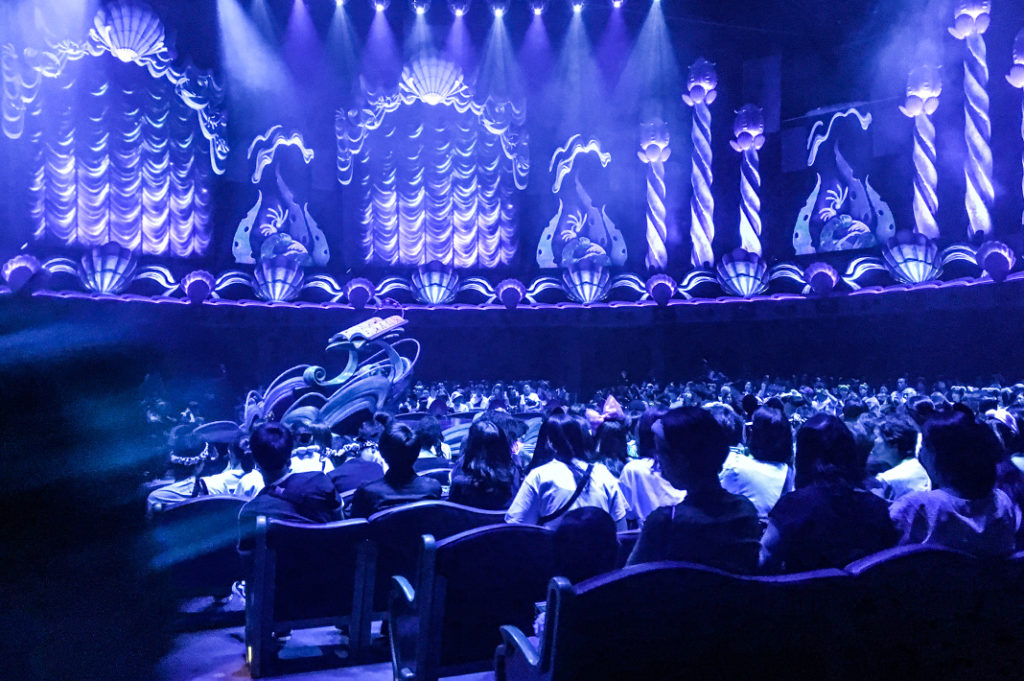 This is another great Tokyo Disney hack that can really speed up your day. Popular shows include 'Let's Party Gras' in Tokyo Disneyland, as well as 'Big Band Beat' and 'Hello, New York!' in DisneySea. You can apply for tickets as soon as the gates open, up to 45 minutes prior to showtime. If successful, you will receive printed tickets, and should return to see the show at the time specified on the ticket.
The lottery machines can be found here:
Tokyo Disneyland: the "Tomorrowland Hall", to the left of Space Mountain, in Tomorrowland.
Tokyo DisneySea: inside "Biglietteria", near Gondolier Snacks in Mediterranean Harbor.
Note: your group is only able to attempt a lottery once per day for each show at each park.
Plan your day as best as you can
These parks are smaller than other Disney Parks around the world, but it can still be tiring to walk around all day. Try to cluster your attractions around your FastPass rides so you minimise walking back and forth too much.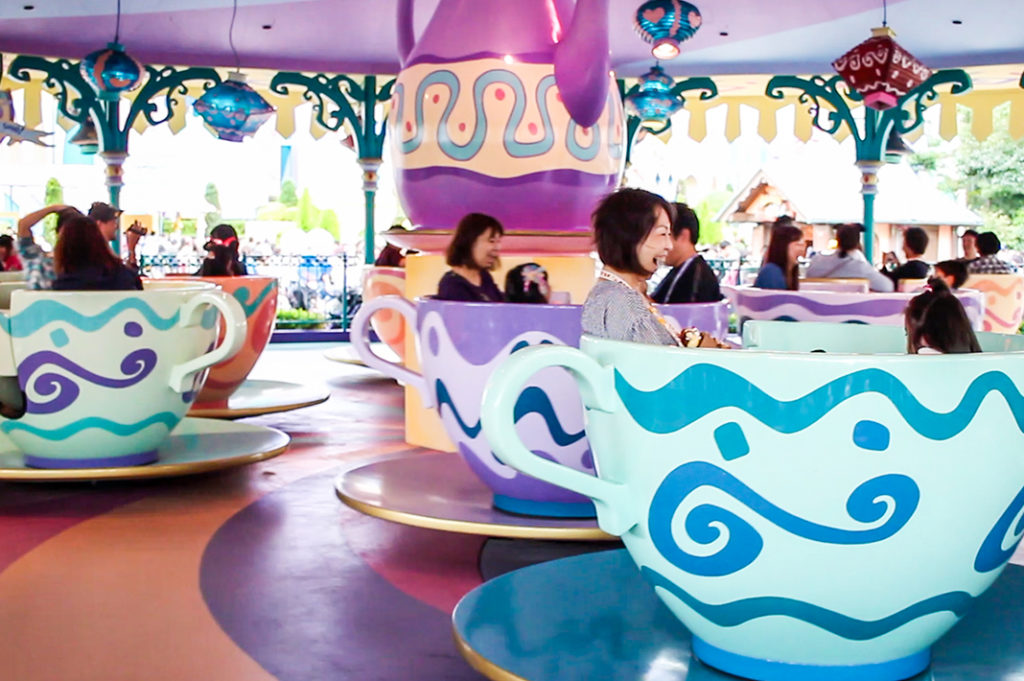 Have fun!
The most important Tokyo Disney hack goes without saying! There is so much to see and do in the parks, so don't worry if you miss a ride or a show. There is another great activity waiting in its wake.
Hopefully the above tips can help to take some of the confusion and mystery out of a trip to Tokyo Disney Resort, allow you to be more in the moment and have fun!
Need more info?
If these Tokyo Disney hacks have inspired you to plan out your day, the official Disney website has a "first time visitor guide" itinerary for some of the most popular attractions.
Read more information about Disneyland here and DisneySea here.
Post by Japan Journeys.