Hiroshima Castle, also nicknamed Carp Castle, sits proudly in the center of town. A reconstruction of its former self, it's an impressive sight surrounded by trees and a wide moat. If you happen to catch it of an evening, you'll see its towering form lit up beautifully. The original castle was completed way back in 1599 and designated a National Treasure in 1931. Unfortunately, it was destroyed by the Atomic Bomb in 1945. Though the timber-clad, concrete version of the main keep you see today was completed in 1958, the history is indeed fascinating. For this reason, a visit to Hiroshima Castle is a worthwhile stop on your Hiroshima itinerary.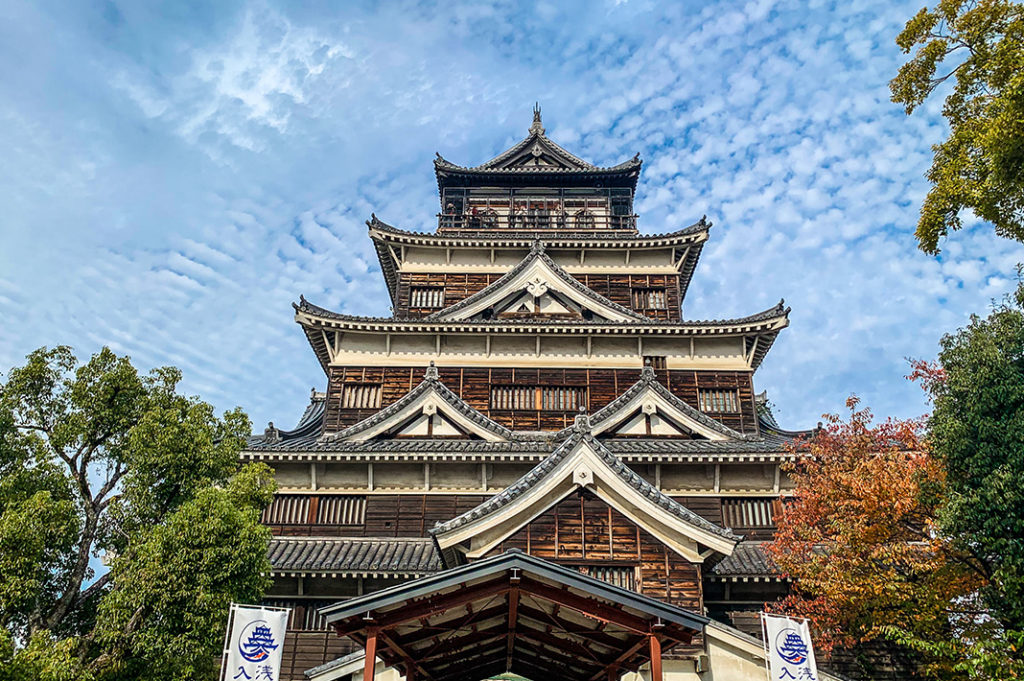 Hiroshima Castle Museum
Hiroshima Castle's reconstructed main keep stands five stories tall, looking equal parts imposing and beautiful. Inside you'll find a rather informative museum where you can learn all about Japanese castles, samurai culture and local history. It was here I learned that Hiroshima Castle is classified as a 'Flat Castle' (hirajiro) which sits in a low-lying location. It seems most castles have a geographically advantageous mountaintop location. Touring the museum's many levels, there is plenty to read. For those looking to get a little more hands on, you can try on samurai armour and look out the holes used for dropping rocks and firing arrows. From a feudal warlord's home to military headquarters to a museum, this site has seen plenty of action.
Observatory
After making your way through all the exhibits and up the stairs, you'll finally arrive at the observatory level.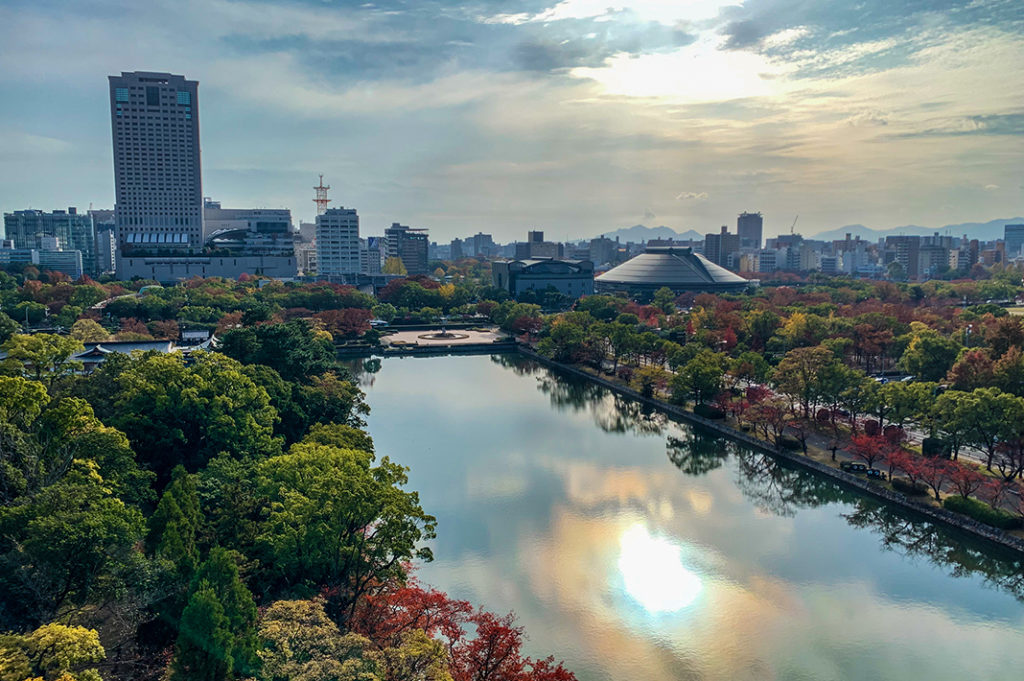 This small room has some old souvenir vending machines and the obligatory stamp table; bypass that and head outside for the views. From this vantage point, you can look down upon the moat, surrounding grounds and the city of Hiroshima. It's even possible to spot the top of the A-bomb dome with the naked eye as it's only 1km away. During our visit, the smiling guard inserted coins into the binoculars so we could all enjoy a closer view.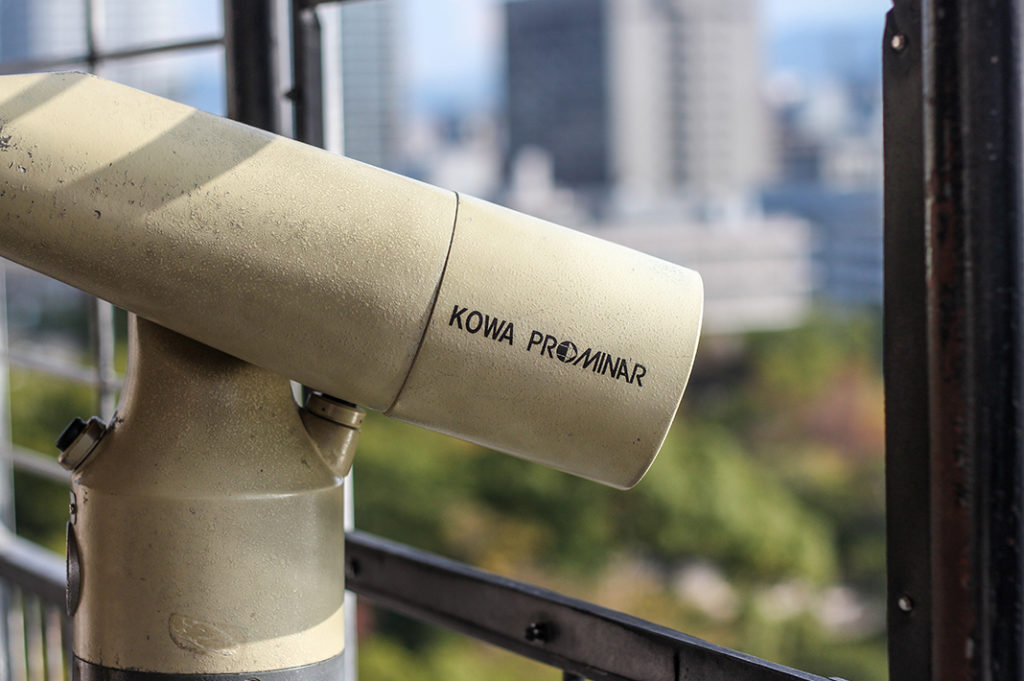 Grounds
Though the current castle grounds are surrounded by a moat, there were once three moats for defence, as well as nearby rivers. Aside from the iconic keep, the landscaped grounds also feature other reconstructed structures.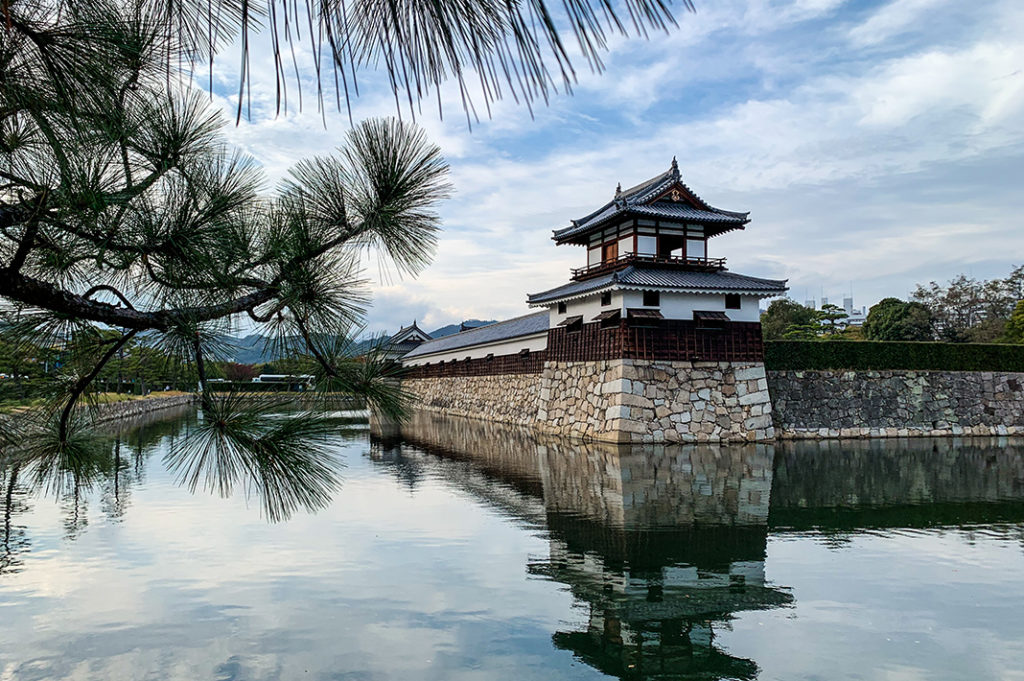 There is also the Hiroshima Gokoku Jinja Shinto Shrine and three trees that remarkably survived the atomic bomb.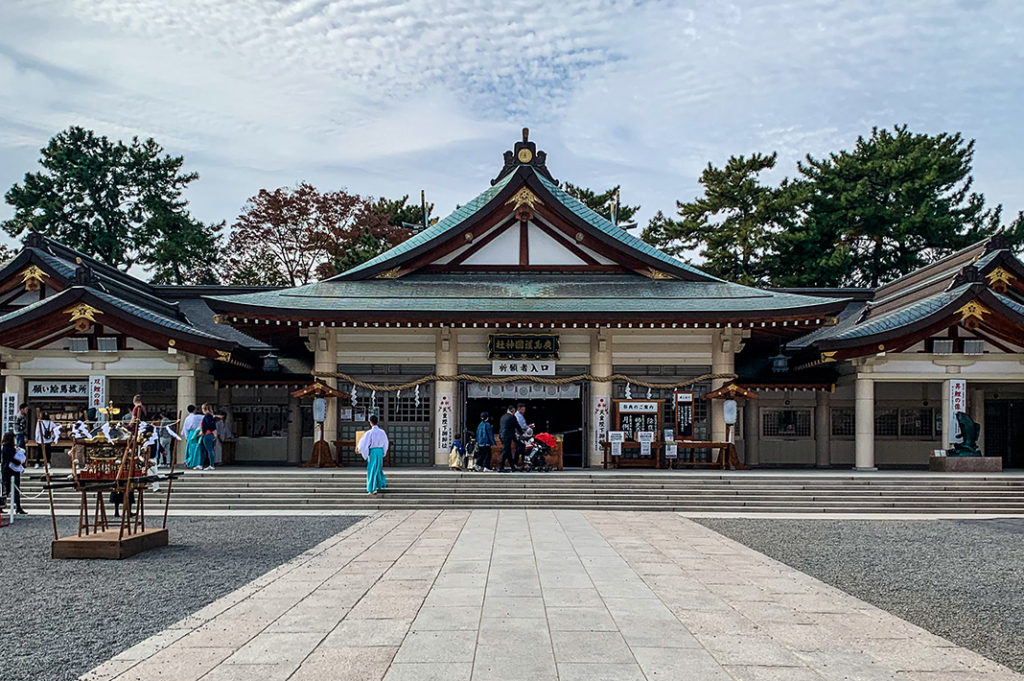 Another point of interest is the underground military communication room. The first radio broadcast following the bomb was transmitted from here as it was the only communication method not destroyed in the attack. According to the placard, local high school girls volunteering in the war efforts were the first to relay news of the bombing to the rest of Japan.
Getting to Hiroshima Castle
Hiroshima Castle is accessible via the Hiroshima Sightseeing Bus Orange or Lemon routes (check timetable here). It's not far from the Peace Memorial Park and Shukkeien Gardens and can be reached in 10-15 minutes from either. For those on the tram, take lines 1,2 or 6 to Kamiyacho-nishi or Kamiyacho-higashi and walk ten minutes.
Hiroshima Castle
Address: 21-1 Motomachi, Naka Ward, Hiroshima, 730-0011
Open: 9:00—18:00 (closes 17:00 Dec-Feb, open until 19:00 during Golden Week and Obon.)
URL: http://www.rijo-castle.jp/RIJO_HP/contents/01_home/01_top/01_index.html
Post by Japan Journeys.