Green fields of tea ー almost ready to be harvested ー extend out across the mountain at an altitude of 350 meters. Seat yourself on a wooden terrace built right into the middle of the Shizuoka tea field, and enjoy your own monopoly on the view of fresh greenery that spreads out below.      
The "Tea Room in the Sky" (Houkouen) is on a terrace overhanging the steep slopes of the tea fields in Shizuoka City's Shimizu ward. It's a popular spot for visitors where, depending on the season and weather, you can see Mt. Fuji or a sea of clouds.  
It is one of the Cha no Ma (Tea Rooms) offered at six green tea plantations in Shizuoka Prefecture as an experiential attraction for tourists. The program lets you enjoy green tea carefully selected from tea leaves harvested from the fields right in front of you.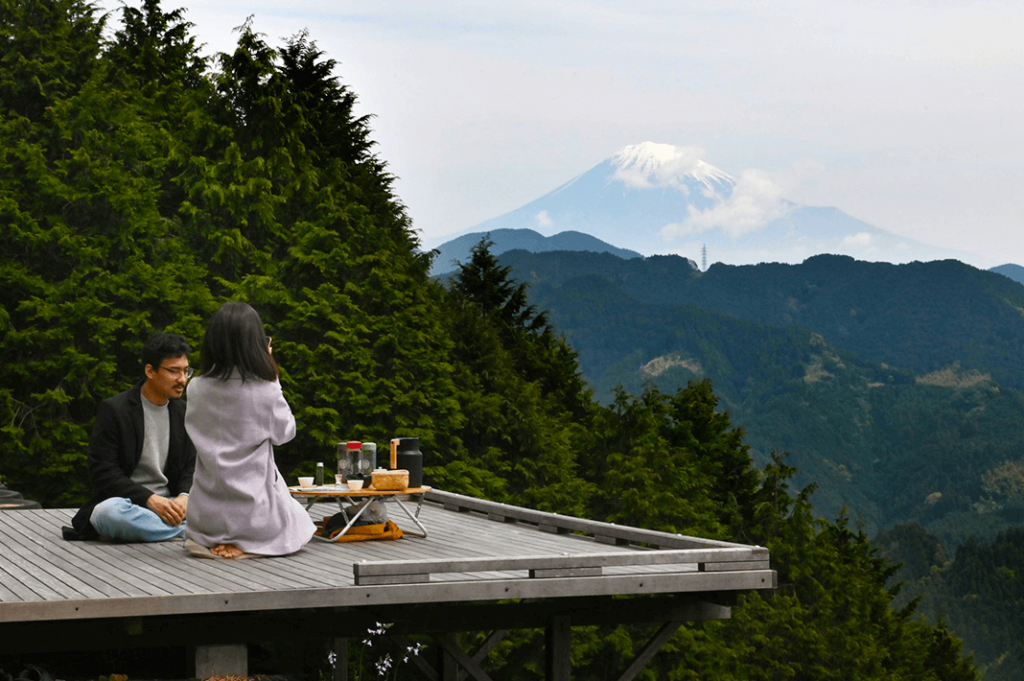 (You can read the rest of this article at this link. This article was first published on May 21, 2021, on JAPAN Forward, who aim to reveal the true face of Japan to the English speaking world in areas ranging from politics to sports and pop culture.)
Name: Cha no Ma, private terrace in the green tea fields of Shizuoka
Location: Shizuoka Prefecture
Read more about Shizuoka Prefecture here. Click here to view our other articles.