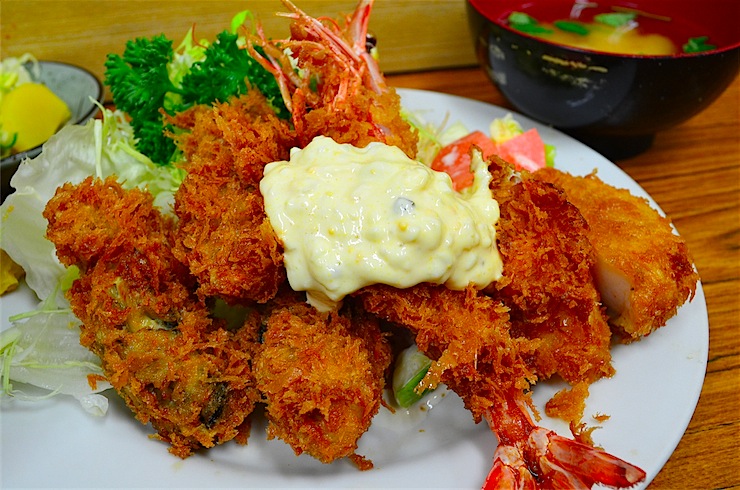 Tokyo's world famous Tsukiji Market has now officially re-opened further east as the Toyosu Market. It may be newer, bigger and cleaner but it is still Tsukiji; hundreds of the passionate vendors also made the move to the new location to carry on selling the finest produce in Tokyo.
Throughout the three buildings, you can shop for seafood, vegetables and kitchenware, view the morning tuna auctions from an observation deck or the bay views from the rooftop. All the observing and shopping can really work up an appetite; luckily many of Tsukiji's most popular restaurants also reopened in the new location. With direct access to the freshest produce and throngs of food loving visitors, we can understand why.
Tonkatsu Yachiyo
At Toyosu, much like Tsukiji, sushi reigns supreme. However, if the queues are too long or you're looking for something a little heartier, give 'Tonkatsu Yachiyo' a try. As the name would suggest, Yachiyo is a tonkatsu restaurant (deep fried breaded pork cutlet). Crunchy and juicy, with a little hot mustard, Tonkatsu is some seriously good food. 

Seasonal Winter Produce
We felt the call of the sea this time and went for the Toyosu worker's favourite – the fried prawn, scallop and oyster set. Though prawns are available year-round, the scallops and oysters were in season at the time, which made our choice clear.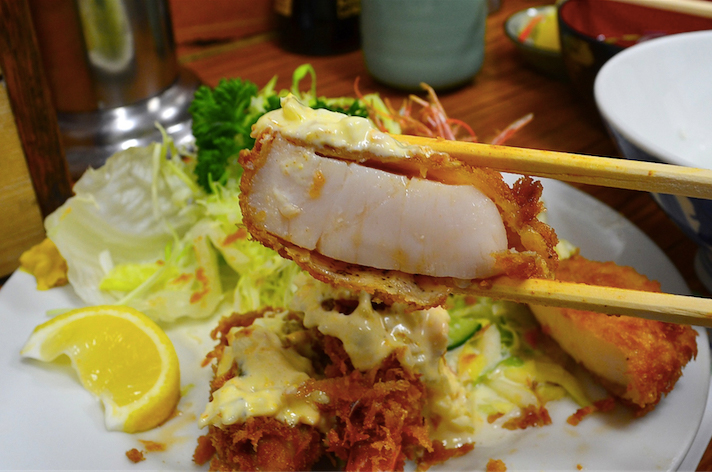 The delectable arrangement of fried seafood sits atop a mound of shredded cabbage with lemon, tartar sauce, mustard, miso soup and rice as accompaniments. The coating is crispy and crunchy, perfectly matched to the sweet and soft prawns and scallops which were cooked to perfection with a slightly rare center. The oyster too was delicious, the juicy flavours of the sea blending nicely with the crunchy coating, lemon and tartar.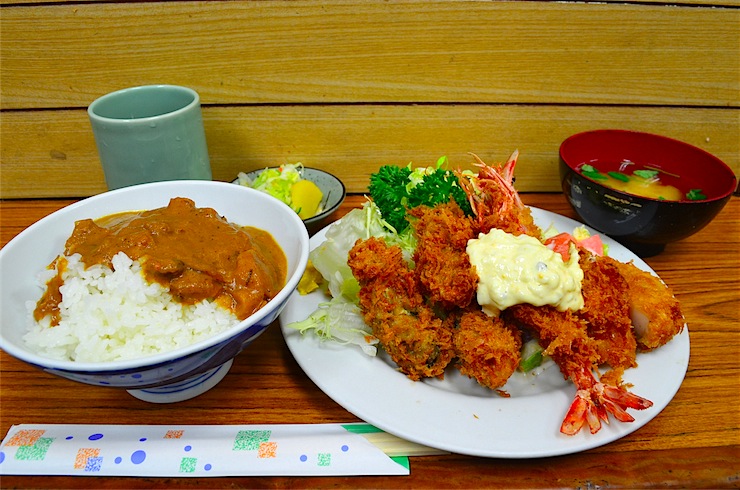 As an added bonus, if you're in the mood, you can also order curry sauce on top of your rice (Curry kakke) for an additional 100 yen. Local's tip!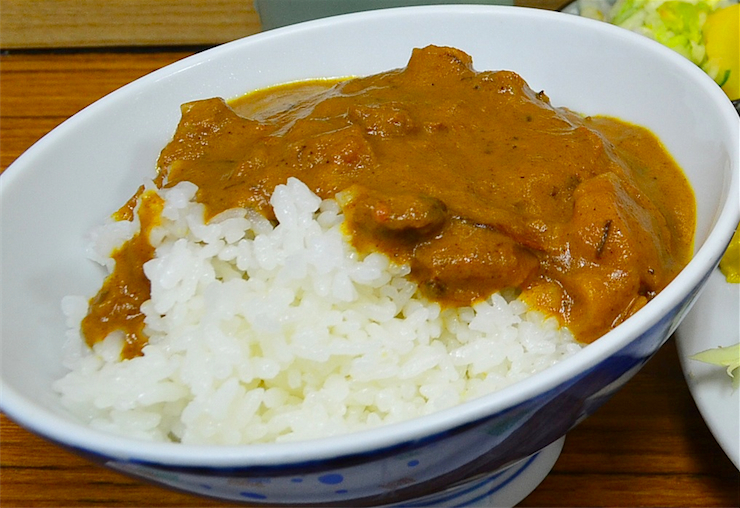 This is a truly delicious example of the quality of restaurants in Toyosu Market. Why not get there nice and early to make a day of sampling as many different foods as you can!
Name: Tonkatsu Yachiyo
Address: Toyosu Market (3F of Management Facilities Building), Toyosu, Koto 135-0061, Tokyo
Access: Shijo-mae Station
Open: 5:00 – 13:00 (Closed on Sundays, national holidays and market holidays which tend to be Wednesdays)
Website: http://www.shijou.metro.tokyo.jp/toyosu/
Post by Japan Journeys.