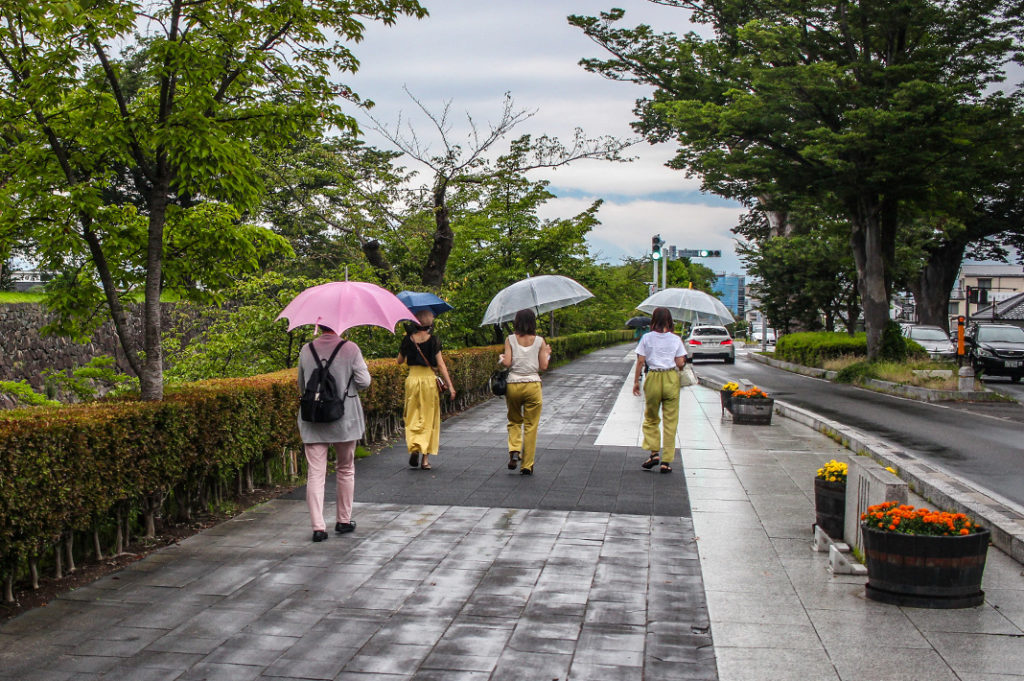 Matsumoto is a castle city, surrounded by the stunning mountains of Nagano prefecture. With one of Japan's 5 most precious castles, a charming traditional aesthetic and an abundance of fresh flowing natural spring water, it makes for a great short trip from other major cities. At just 2.5 hours from Tokyo and 3 from Osaka, it's easily accessible and definitely worth a look. Some of our favourite things to do in Matsumoto are listed below and are also outlined on this map. Follow the suggested walking route for the perfect one day Matsumoto itinerary.
Getting around Matsumoto
Matsumoto's main attractions are close enough to visit in one day and easily accessible on foot. However, for those looking to save time and feel the wind in their hair, there are a few bike share options available from Hello Cycling and Sui Sui Town.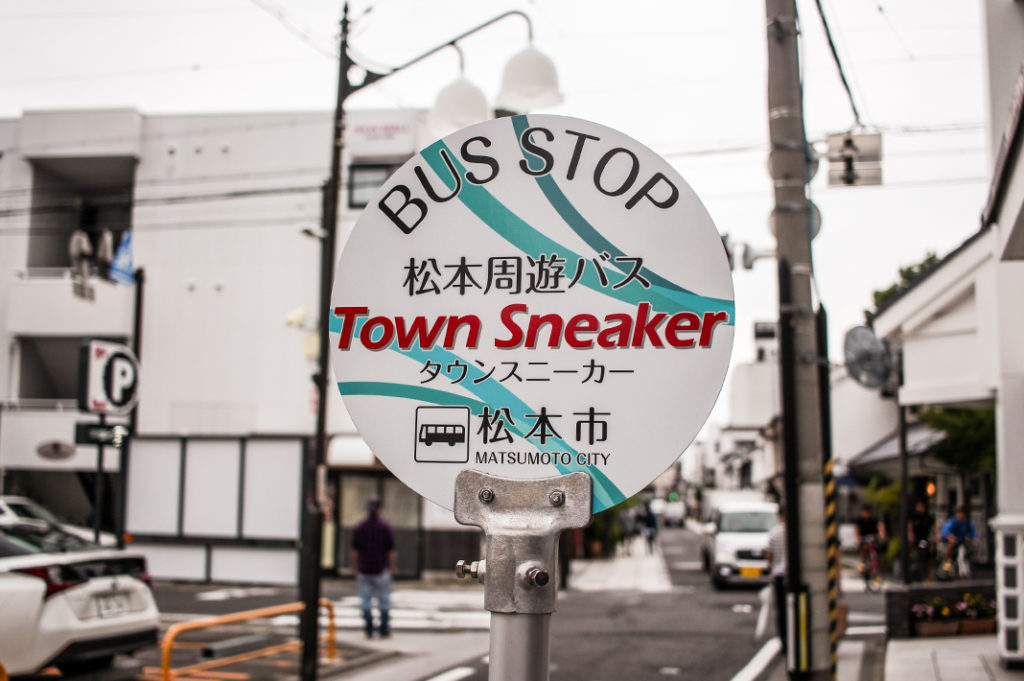 If you prefer to take a bus, the 'Town Sneaker' routes cover the city and can complement our one-day Matsumoto itinerary. Departing from Matsumoto Station, the Northern route takes you up to Matsumoto Castle, while the Eastern route takes you as far as the Art Museum and the Agatanomori Park. Buses run every 20-30 minutes and a One Day Pass (500 yen adults/250 yen children) will allow you to get on and off any route. The One Day Pass will also afford you some discounted entry fees around town.   
Matsumoto Castle
As one of the five castles designated a National Treasure, Matsumoto Castle is a star attraction in Nagano Prefecture. It sits proudly in the north end of town, with the spectacular backdrop of the Japanese Alps. The iconic black and white tower is a marvel of Sengoku Period (Warring States Period) architecture and modern preservation techniques. For a fee, you can enter the keep to admire its beautiful original wooden interior and explore the gun museum. Entry is discounted for Town Sneaker 'One Day Pass' ticket holders. At night, it's beautifully illuminated and the springtime is a cherry blossom dreamscape. Read more about it here.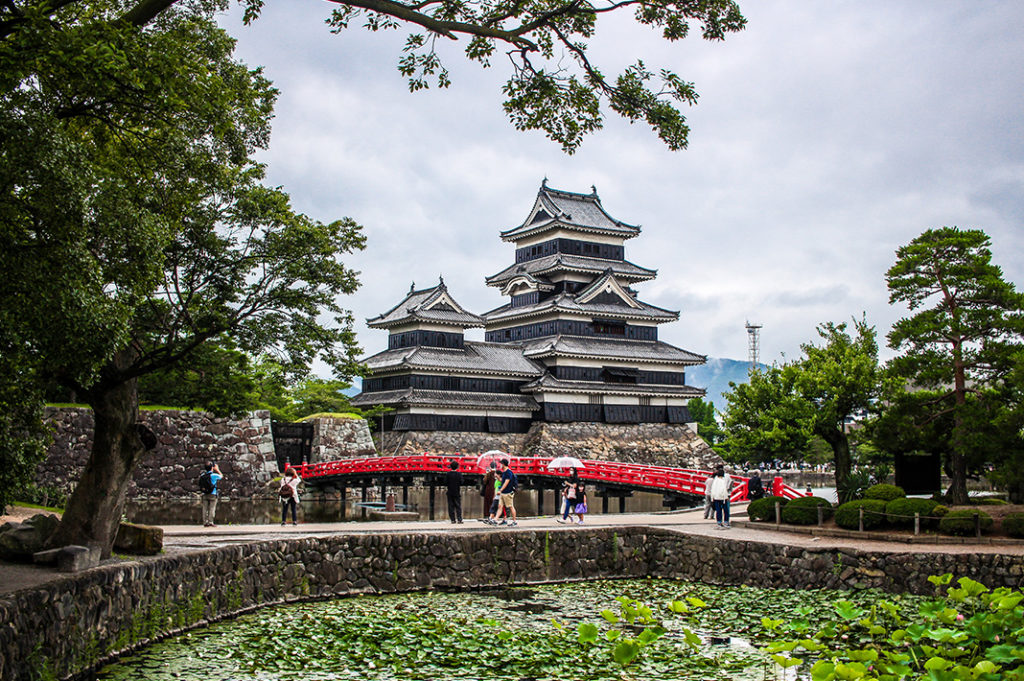 Across the street from the castle is the historic Matsumoto Shrine.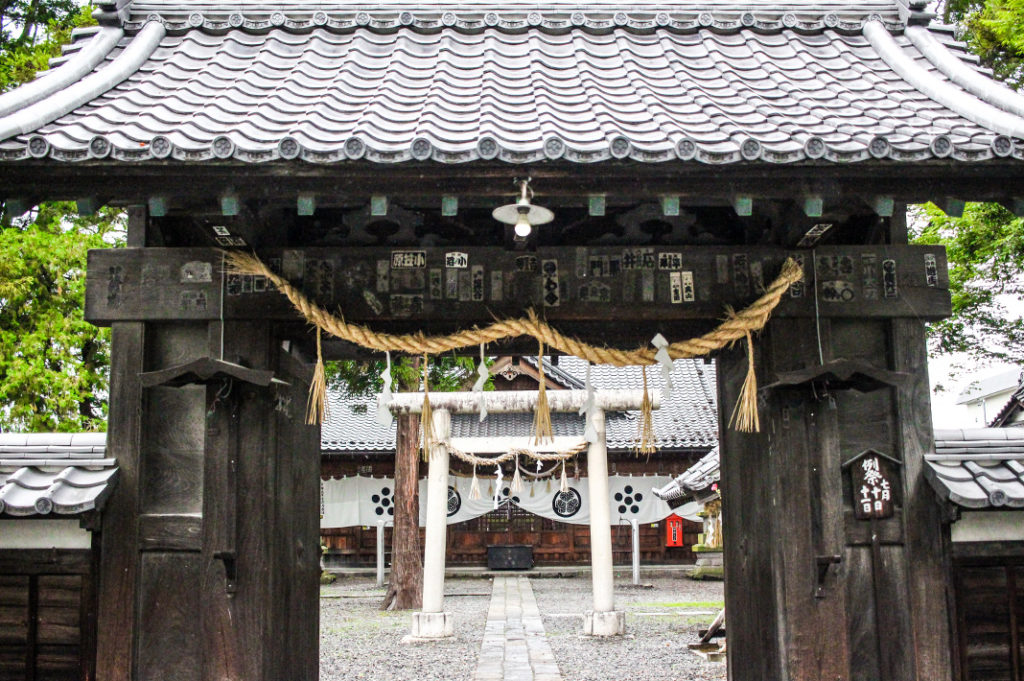 Former Kaichi School
While you're up at the north end of town, pop into the Former Kaichi School, another National Treasure of Japan. With a history dating back to 1876, this former school is a great example of 'giyofu' architecture, or quasi-Western. In this case, it's a mixture of Western, Japanese and Chinese design. Now a museum, you can educate yourself on, well, Japanese education. Entry is discounted for Town Sneaker 'One Day Pass' ticket holders.    
Nawate-dori
Just 10 minutes' walk from Matsumoto Castle, Nawate-dori is another must-see. This charming paved street runs parallel to the Metoba river and is lined with small shops selling nick nacks, crockery and antiques. There are plenty of places to eat, too. Think senbei, takoyaki, yakitori, sushi, fruit, ice cream and cafe fare. A popular snack here are the fish-shaped taiyaki sweets from Furusato. Made from pancake batter and stuffed with various fillings like custard or red bean paste, these traditional snacks are worth a try.
Nawate Street is also strongly associated with frogs—in fact, its nickname is "Frog Street", as the river was once teeming with vocal amphibians. Just near the entrance to Yohashira Shrine, check out the spring water well where you can fill up your water bottle for the road ahead. Read more about the charming Nawate-dori here.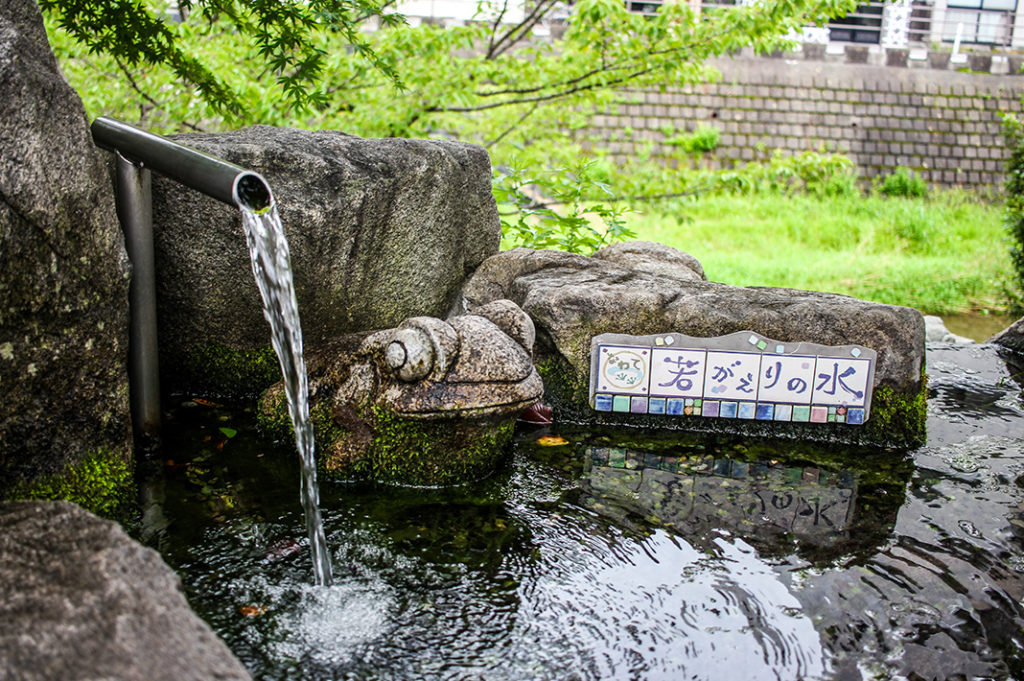 Yohashira Shrine
This small shinto shrine is a popular spot among locals, believed to have extra special wish-granting power. Its name (Four Pillars) refers to the four deities enshrined within, who together can make your dreams come true. The wooden shrine was built in the Meiji Period and the grounds make for a nice addition to your peaceful stroll through Nawate-dori. There's always something going on here, from festivals throughout the year to the fiery autumn colours to the resident pigeons vying for some food.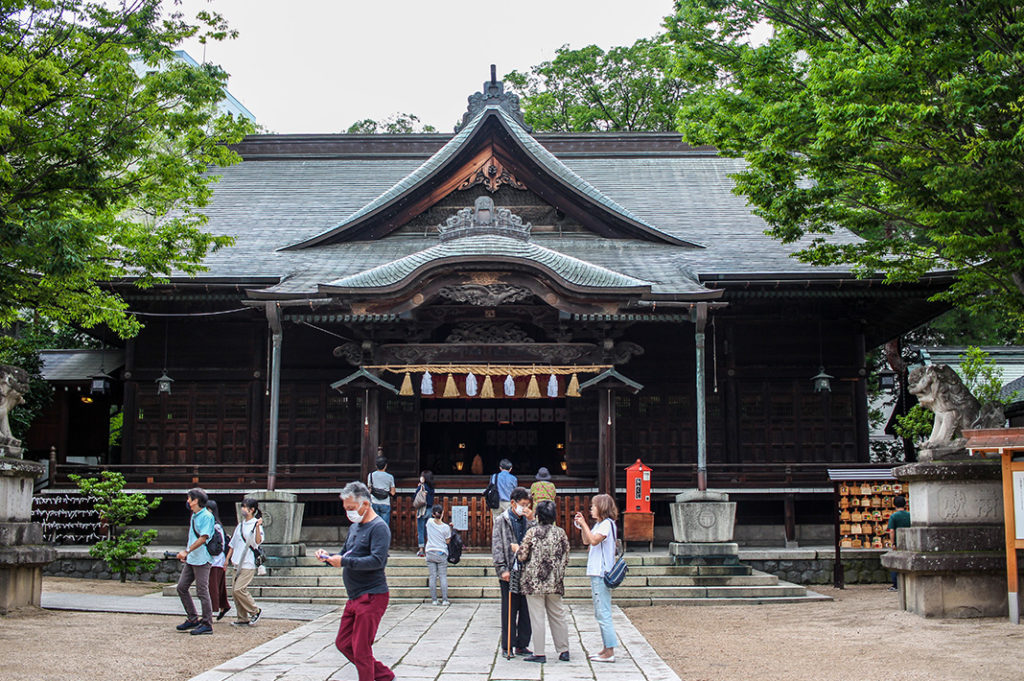 Matsumoto Timepiece museum
For quirky museum fans, this one's a goodie. The Matsumoto Timepiece Museum features over 300 items on display as well as one of Japan's largest pendulums on the building's facade. It all started when local collector Chikazo Honda donated his personal collection in 1974. This was followed by more donations from the townsfolk and eventually the museum was opened in 2002. Inside, there are three floors of timepieces, many of which are working, and the gift shop is a great place to buy that pocket watch you've always dreamed of. Entry is discounted for Town Sneaker 'One Day Pass' ticket holders.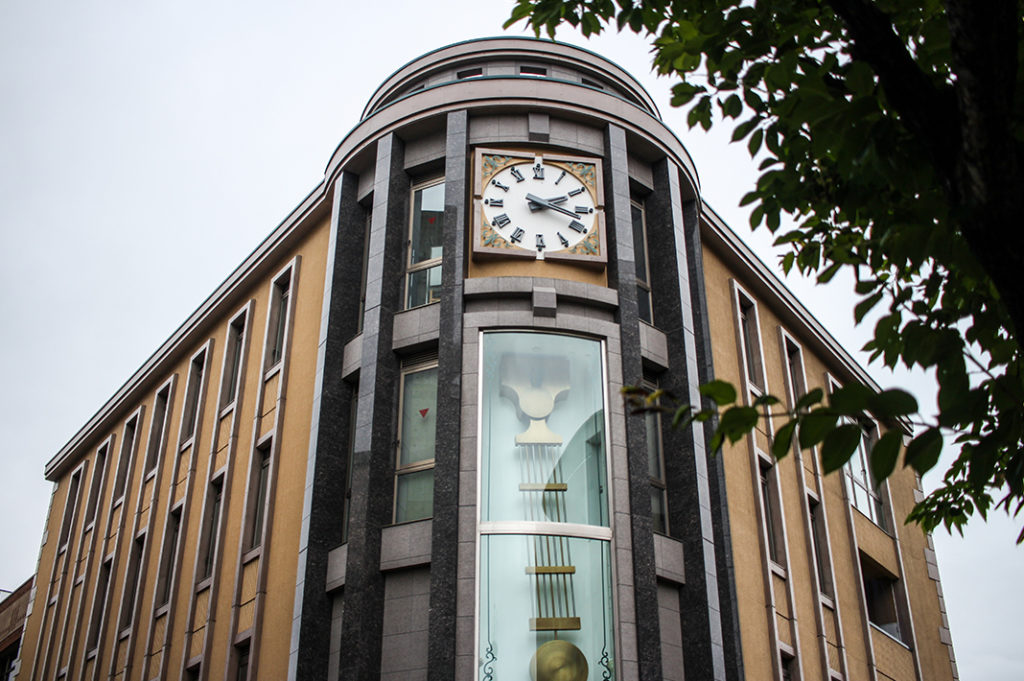 Nakamachi-dori
Nakamachi dori is another aesthetically pleasing street featuring the regional black and white 'Namako-Kabe' geometric design on the buildings. Some of these former storehouses (kura, or dozou) are over 100 years old and now house shops, restaurants, bars and even museums. Note: entry to the quirky Scale Museum is discounted for Town Sneaker 'One Day Pass' ticket holders. You can read more about this street here.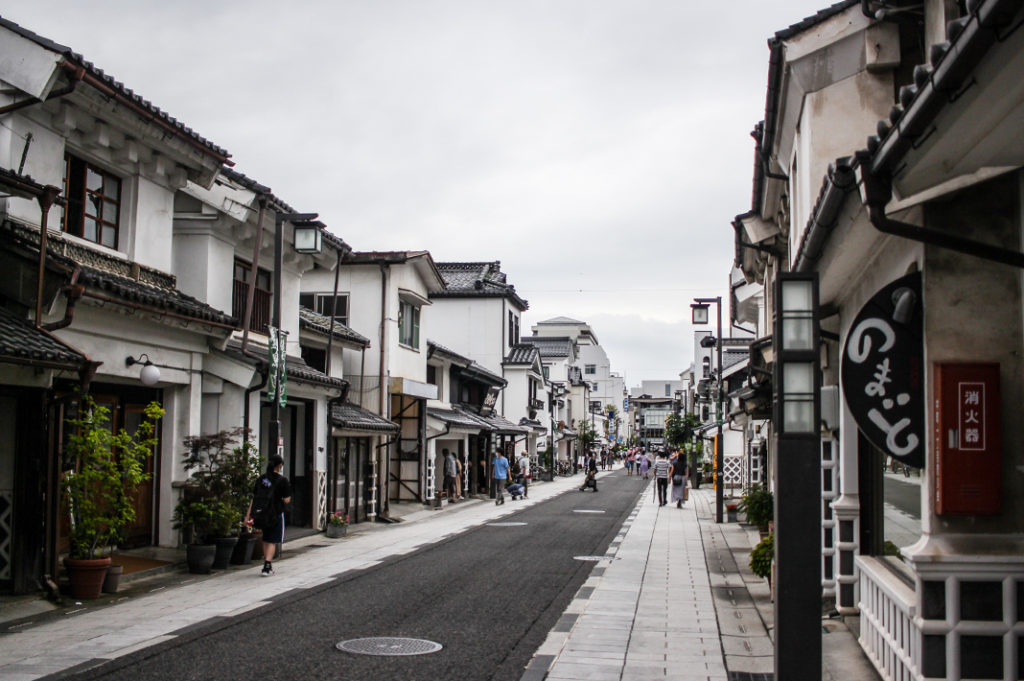 Genchi well and other springs
As Matsumoto is surrounded by mountains, there is an abundance of natural spring water flowing into and around the city. Gutters, canals, rivers and springs—it all feels so fresh and pure. As you follow the one-day Matsumoto itinerary, you'll come across many instances of natural spring water in the most unexpected places. Case in point: the Genchi Well. This water source one of many wells but holds special importance to the locals. It has been keeping residents supplied with fresh water for hundreds of years and is still used to this day.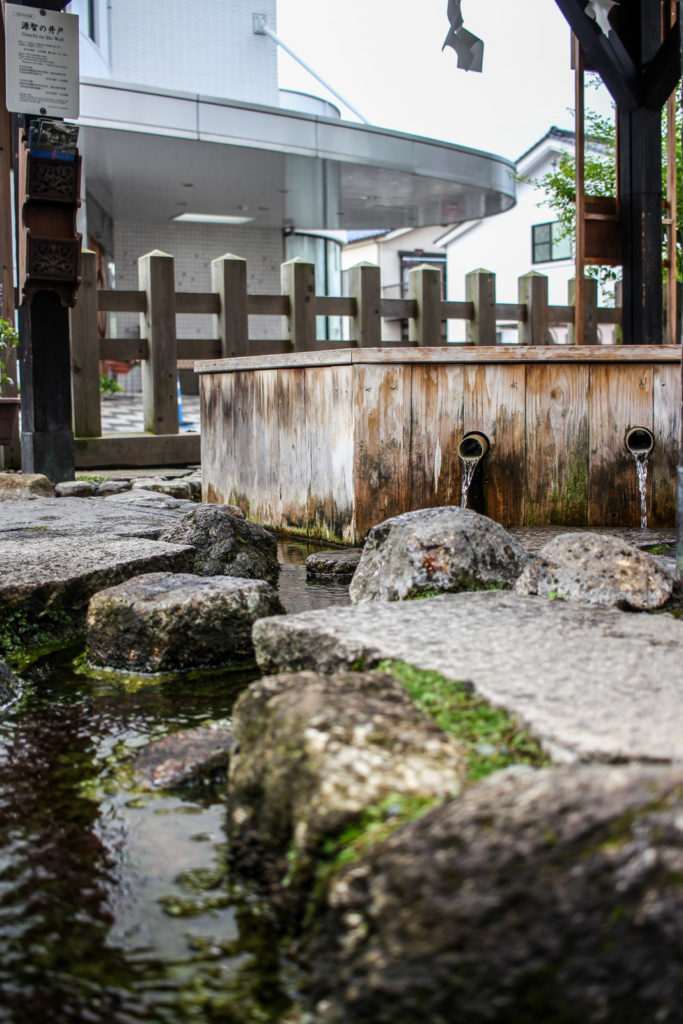 Ishii Miso Brewery
Ishii Miso Brewery, founded in 1868, is a great place to sample and buy miso paste in Matsumoto. They produce miso in a traditional method over three years, resulting in a rich taste unrivalled by mass-produced supermarket brands. You can take a tour of the brewery, enjoy miso soup and miso ice cream or peruse the gift shop for, you guessed it, miso. If you're not ready to commit to a tub, you can always pick up a miso-flavoured sweet.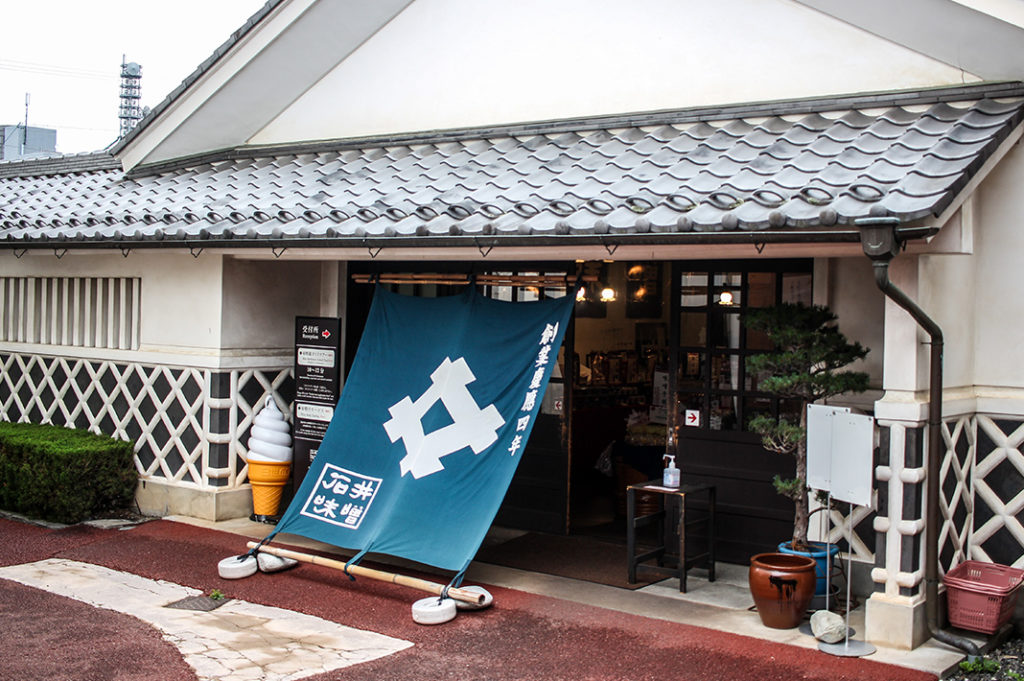 Matsumoto City Art Museum
The Matsumoto City Art Museum features collections from a few notable Japanese artists, including local avant-garde artist Yayoi Kusama. Born in Matsumoto in 1929, she is known for colourful works like the spotted pumpkins of Naoshima. The permanent display follows Kusama from her childhood to her modern works. You can enjoy the wild, spotted world of Kusama inside and out of the building! Entry is discounted for Town Sneaker 'One Day Pass' ticket holders.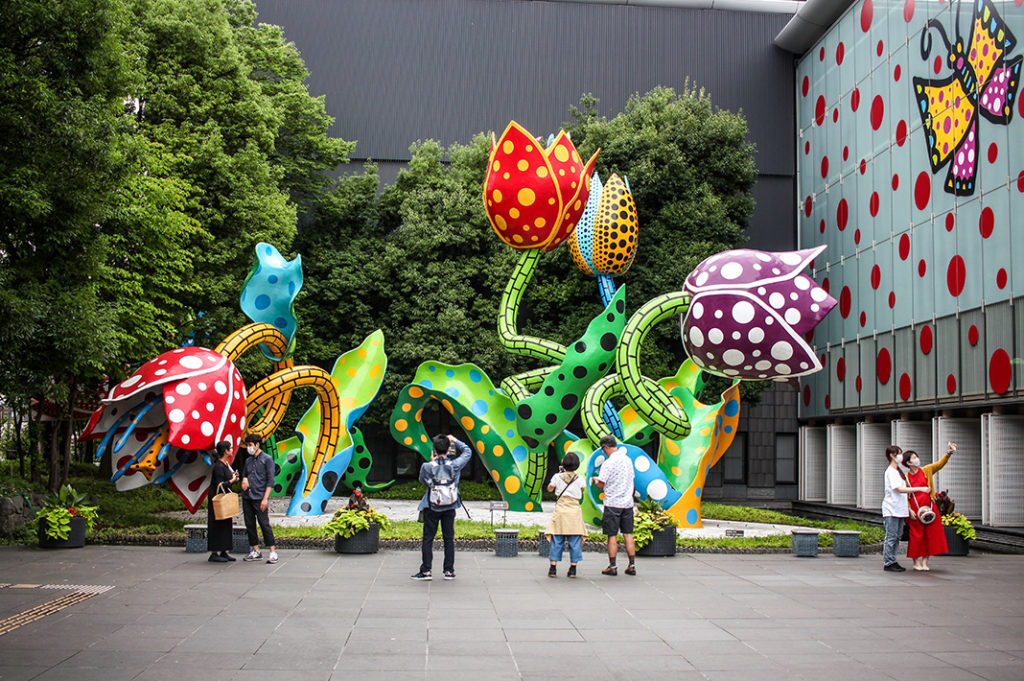 Agatanomori Park
Just a few minutes' walk from the Art Museum, Agatanomori Park is a great place to relax for a while. There are ponds and trees, waterfalls and bridges, and even historic buildings. The old Matsumoto High School was built in 1919 in a wooden Western-style favoured at the time. It later became the Shinshu University, and since its closure has functioned as a museum.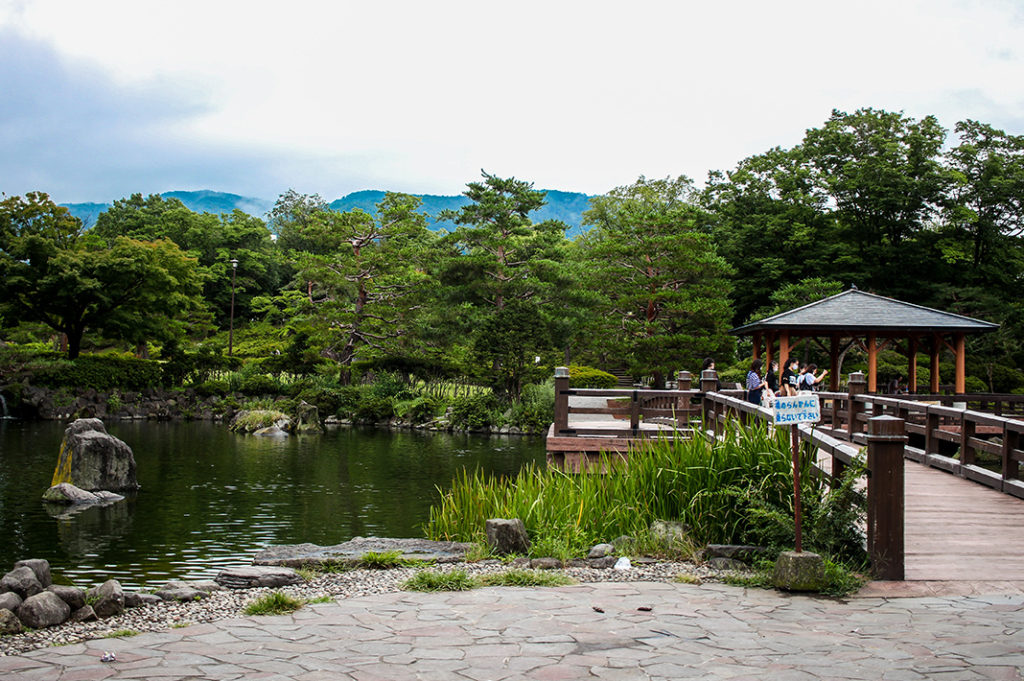 After a long day on your feet following this one-day Matsumoto itinerary, make your way back to the station area. This has the highest concentration of restaurants where you can find just about anything. If you're interested in local specialties, perhaps seek out some basashi (raw horse meat) or Matsumoto's special fried chicken called sanzoku yaki. If you're staying a few days, consider a trip out to the Daio Wasabi Farm, or to a stunning natural area like Kamikochi or Norikura. See more things to do around Matsumoto here.
Getting to Matsumoto
From Tokyo, take the Limited Express 'Azusa' train from Shinjuku Station to Matsumoto Station (2.5-3 hours, ~6,600yen). Alternatively, you can save a few bucks by taking a highway bus from Shinjuku Expressway Bus Terminal (3.5 hours, 3,500yen).
If you're coming from Nagano Station, you can take a local Shinonoi line train (80 minutes, ~1,200yen) or the Limited Express Shinano (51 minutes, ~2,400yen) to Matsumoto Station.
Post by Japan Journeys.