Ah, Kanazawa, the lovely city known as "Little Kyoto" for its historic teahouse districts. If you walk around these areas during the day, you are apt to see countless women dressed in kimono. But don't get too excited, as they are surely tourists. Nevertheless, there are still ways to see real geisha here, if you know where to go.
A Tourist-Friendly Geisha Show in a Historic Setting
The easiest way to see geisha in Kanazawa is at the Geisha Evening at Kaikaro teahouse in the Higashi-Chaya district. While this event is for tourists, visitors can get a taste of an authentic geisha experience. The landlady invites guests inside the 200-year-old building, where they sit on the tatami floor. A few lucky people even get to join in taiko drumming and party games! This event is in English, making it informational and accessible for visitors. However, it does not run every night; be sure to check the schedule in advance. Tickets run from ¥7,000-¥10,500.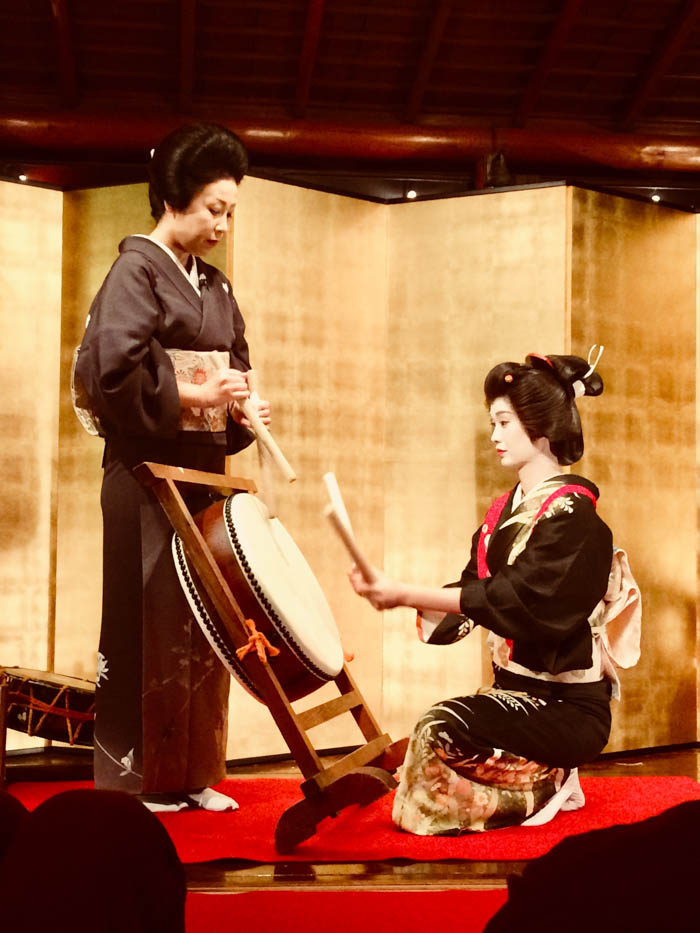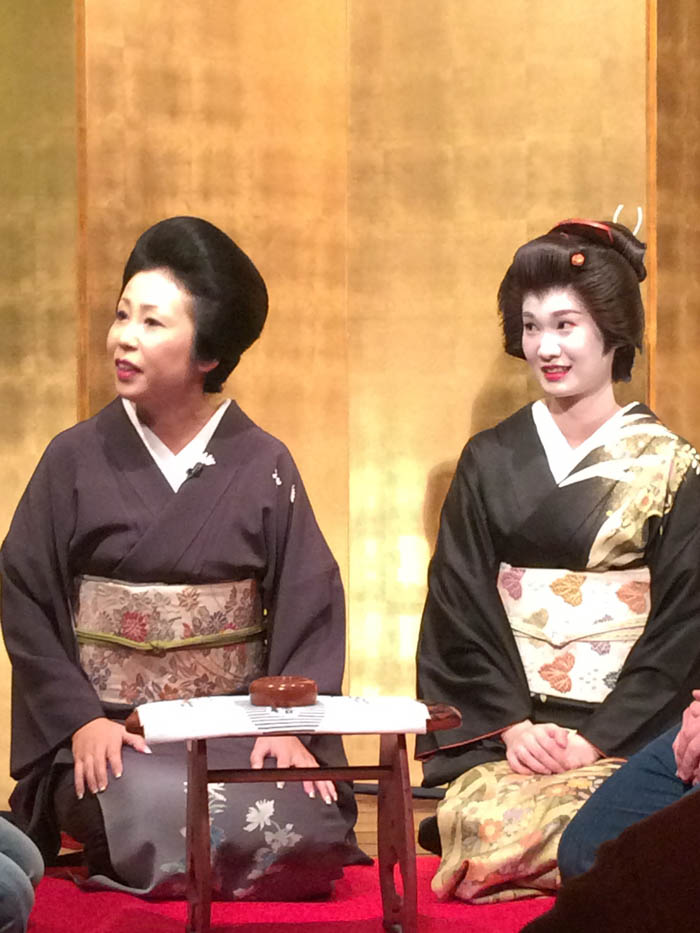 An Annual Geisha Showcase at the Prefectural Music Hall
If you are in town in September, you're in luck. For four days only, all of the geisha in Kanazawa come together for Kanazawa Odori. This performance is very different from an intimate setting of a teahouse. Held in the Ishikawa Ongakudō theater, this show is all about spectacle. Think dramatic love stories accompanied by traditional musicians, lavish gold kimonos, and elaborate hairstyling.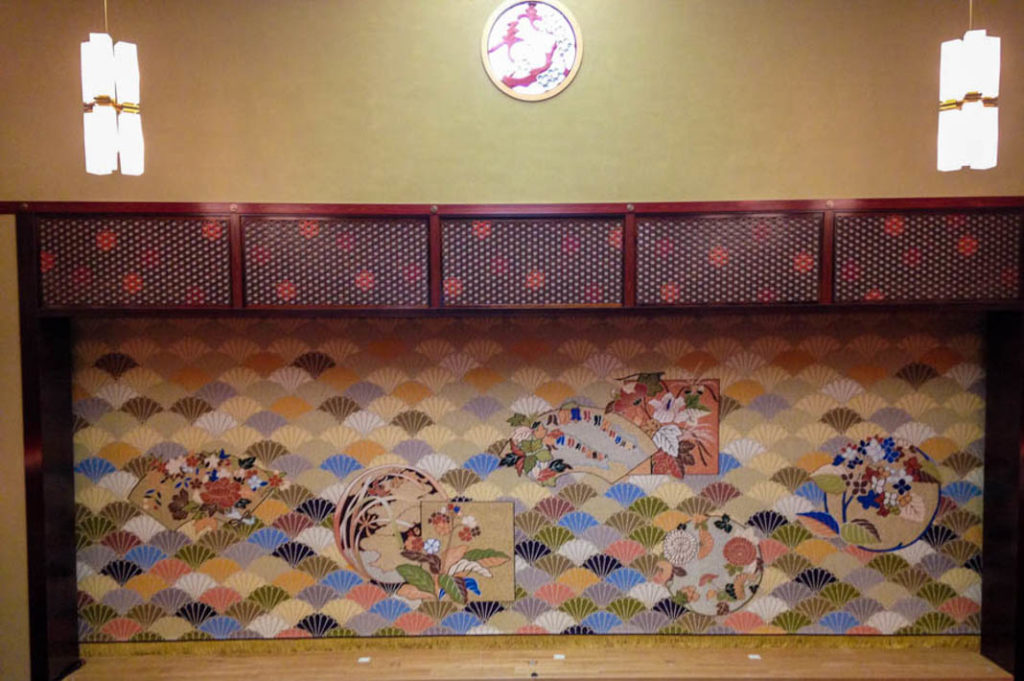 While this performance is in Japanese, anyone can appreciate the talent of the geisha. I myself am not an a geisha connoisseur, but I found it beautiful and moving. Tickets run from ¥6,700-¥8,700. For an extra cost, audience members can attend a tea ceremony prior to the show.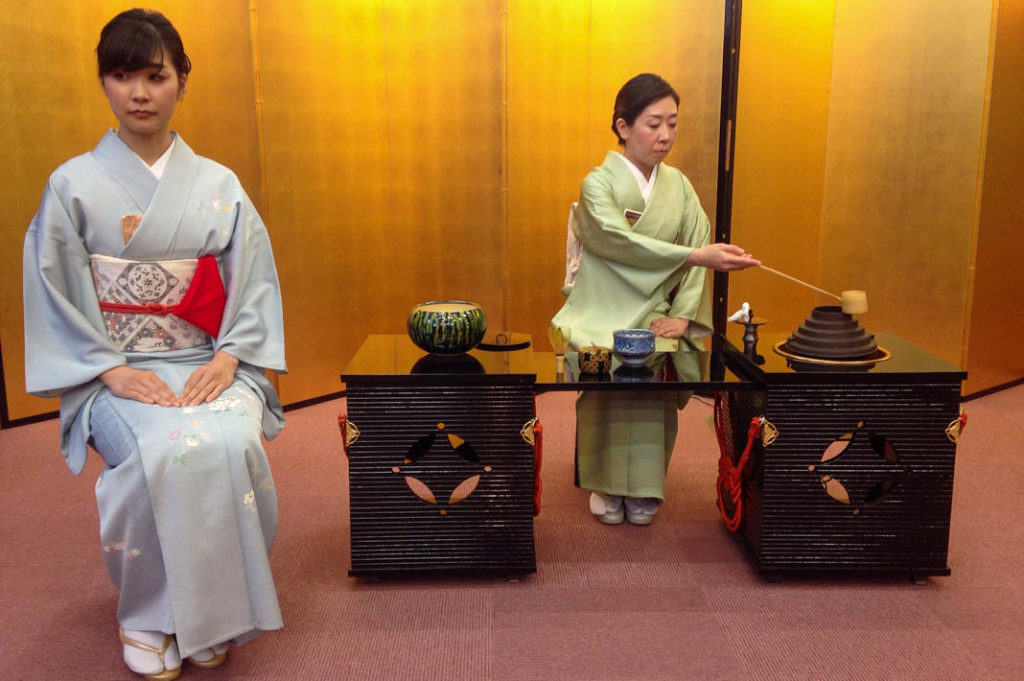 Higashi-Chaya by Night
If you still wish to see geisha in Kanazawa without spending money, there is a way. All you have to do is skulk around Higashi-Chaya at night, once the tourists have gone. It's possible to see geisha, though there's no guarantee to this method!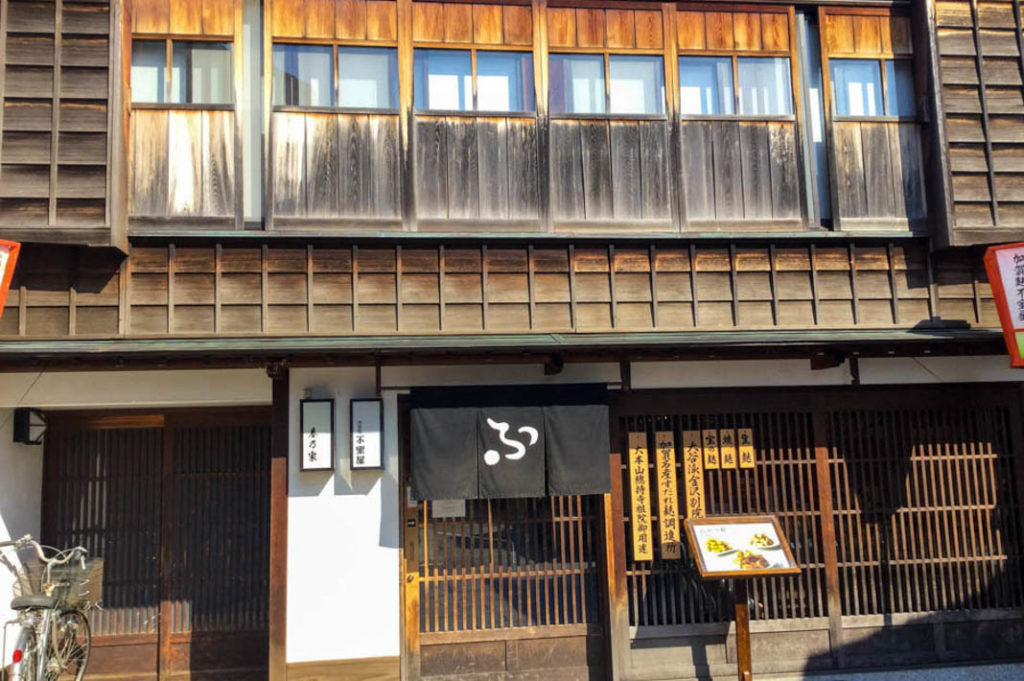 One night after dinner, I walked through the lantern-lit district to soak up some of its evening ambiance. I turned onto a narrow street, and saw lights in one of the teahouses. The window was open, and I could hear the sounds of music and clapping.
In front of the teahouse was a taxi and, getting into it, a businessman who looked a little worse for wear. At his elbow was a geisha dressed in an elegant kimono, her hair perfectly arranged on top of her head.
With a little luck, it is possible to come across authentic moments like this here in "Little Kyoto". All you have to do is explore!
Name: Geisha Evenings in Kanazawa
Address: 1-14-8 Higashiyama, Kanazawa, Ishikawa 920-0831
Time: 18:00-19:30 (doors open at 17:30)
URL: http://geishaevenings.jp/
Name: Kanazawa Odori
Address: 20-1 Showamachi, Kanazawa, Ishikawa 920-0856
When: 9/20/2020-9/23/2020 at 13:00 and 16:00 each day
URL: http://www.kanazawaodori.jp/
Post by Japan Journeys.