In a land filled with shrines, Kanazawa's Oyama Jinja still manages to stand out. This jumble of a shinto shrine is striking to look at, and also represents some of the city's pivotal Maeda history.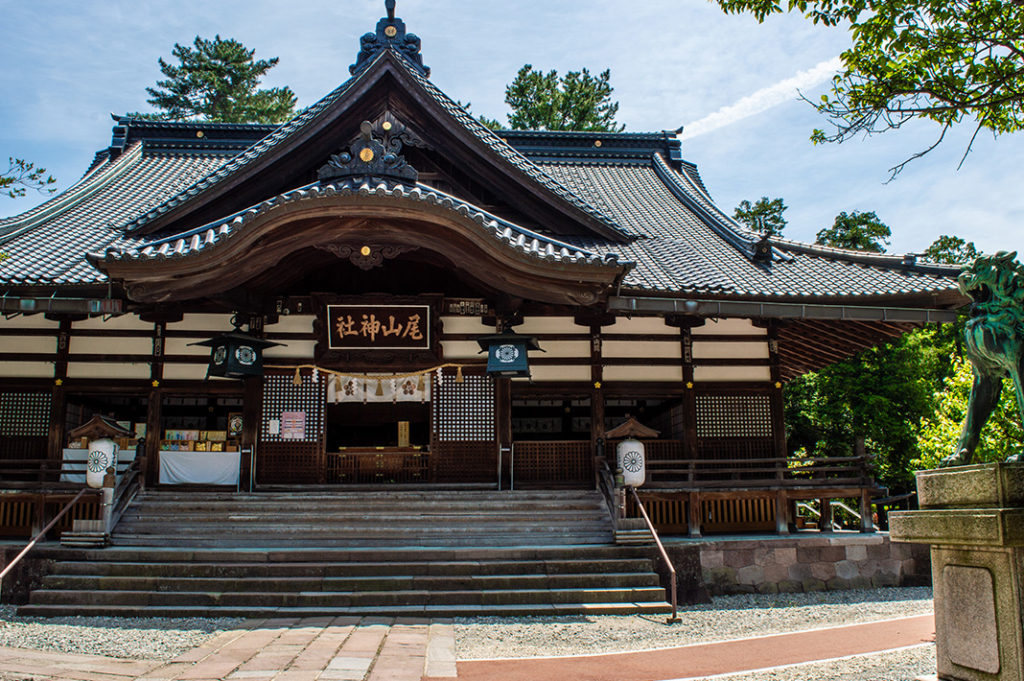 Toshiie Maeda, the Founding Father of Kanazawa
Oyama Jinja was originally located in hilly Utatsuyama in 1599, but moved to its present location in 1873. Enshrined here are Lord Toshiie Maeda and his wife Matsu. Toshiie Maeda was an important general during Japan's Warring States period. He later became the first ruler of the Kaga clan, and was one of the founding fathers of Kanazawa. Matsu was a woman ahead of her time, who was adept in martial arts and famous in her own right.
You can see tributes to this noble couple all over the grounds at Oyama Jinja. Look out for a statue of Toshiie Maeda on horseback, a monument of his "catfish tail" helmet in gold leaf, and a stone relief of Matsu. Also, have fun spotting the crest of the Maeda clan, a plum blossom, on many of the buildings and monuments of the shrine.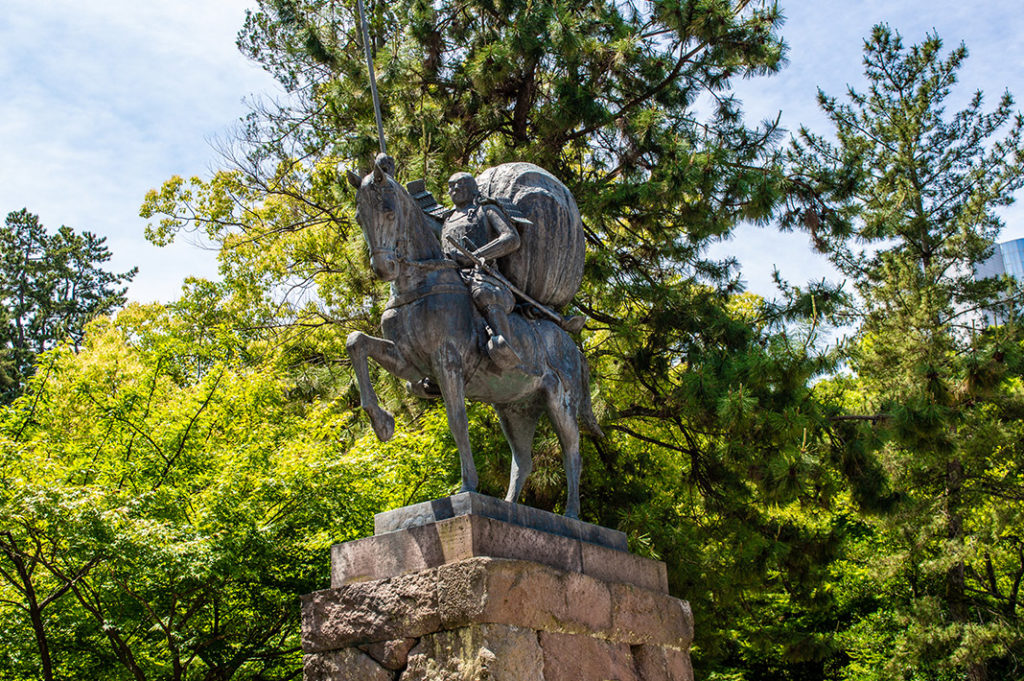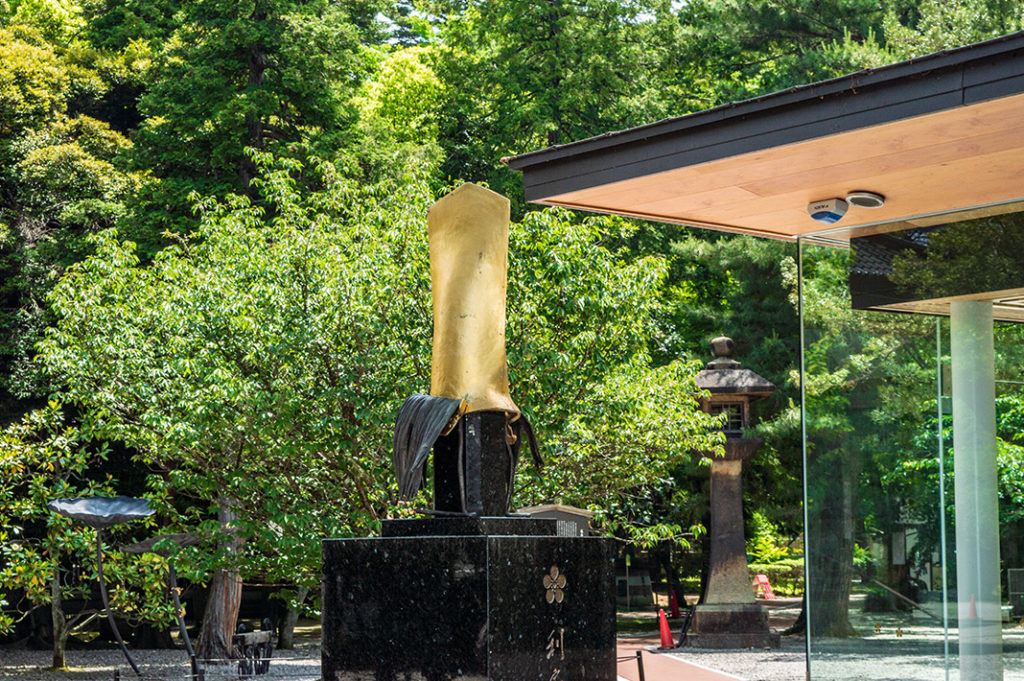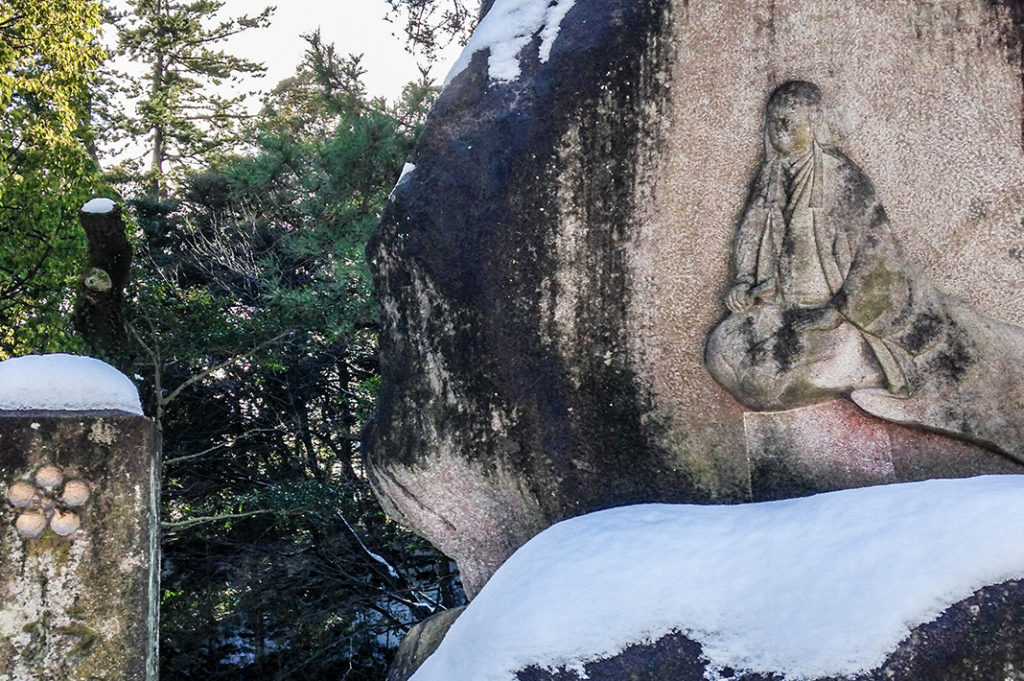 The Unusual Architecture of Oyama Jinja
The most famous feature of Oyama Jinja is its gate. A blend of Japanese, Chinese, and European traditions, the main gate looks like no other shrine gate in Japan. It was designed by a Dutch architect, and built by master carpenter Tsuda Kichinosuke in 1875.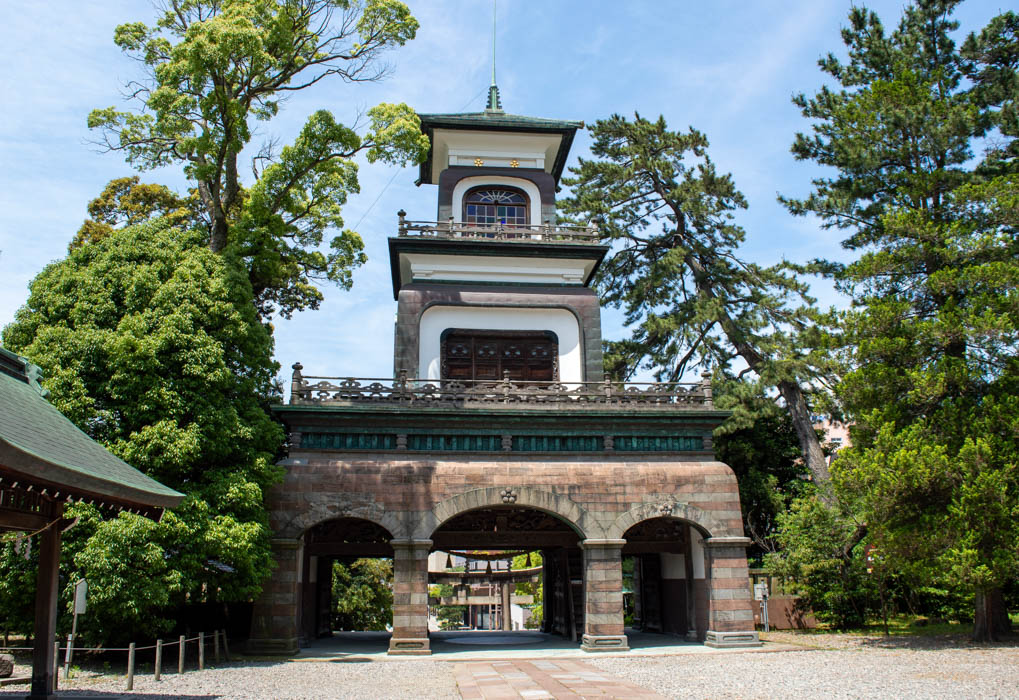 The gate has three stories; the first two utilize influences from China and Japan, but the brick and wood construction gives the gate a clear European look. The third floor, however, looks very European, with Dutch stained glass windows and a lighting rod on top. Also, the stained glass third story used to function as a lighthouse!
At first, locals considered this gate an eyesore and didn't think it looked Japanese enough, but in 1950 the government officially deemed it an Important Cultural Asset.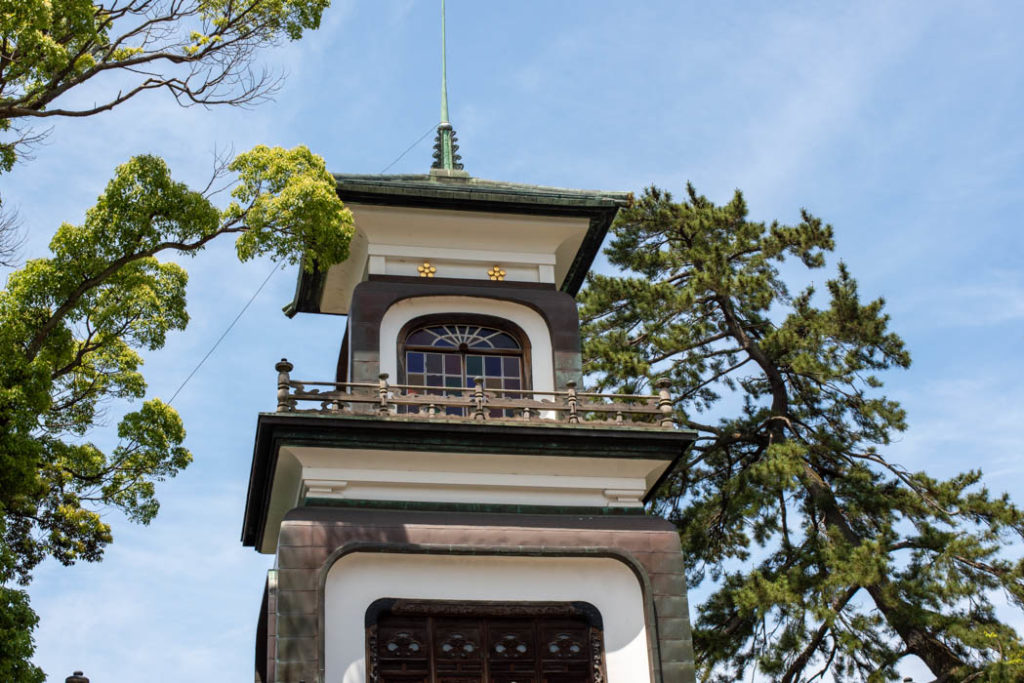 Oyama Jinja's Special Garden
Also worth seeing at Oyama Jinja is its garden, called the "Instrument Garden". This garden has a large and lovely pond and is great to walk around. The bridges and islands throughout the pond are all made to look like musical instruments. While strolling through the garden, be on the lookout for koi and turtles in the pond!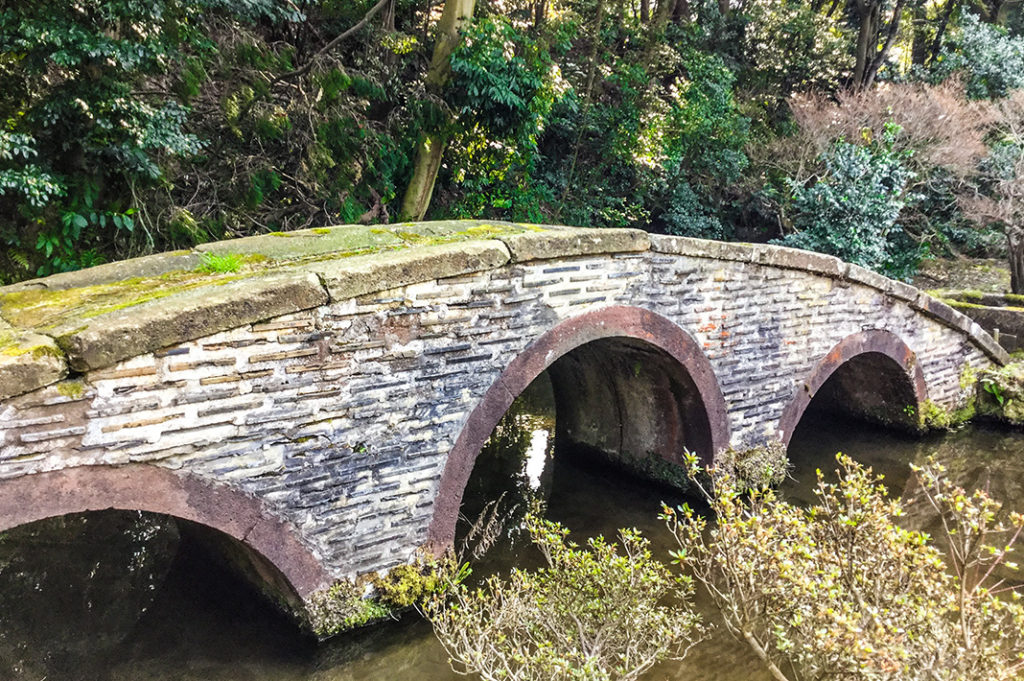 Information
Oyama Jinja is an easy distance from Kanazawa Station. To get there, you can take any of the local buses, including the Kanazawa Loop Bus. From Minami-cho bus stop, it's a short walk to the shrine.
Name: Oyama Jinja
Address: 11-1 Oyamachi, Kanazawa 920-0918
Open: 9:30-18:00
URL: https://visitkanazawa.jp/mustgoplace/touristspot/area2/5
Post by Japan Journeys.