In the mood for something different?
Japan is widely accepted as a destination that can offer something for everyone, from the rustic ancient capital city of Nara to the hyper-modern metropolis of Tokyo. The downside to its popularity is often to be found in the inordinate number of visitors and overcrowding of popular attractions. For those wishing to step back in time in an effort to escape the madness, a solution presents itself: the forgotten island fortress of Tomogashima. 
Tomogashima is a small collection of islands that create a barrier between the Seto Inland Sea and Osaka Bay. The islands are part of the Wakayama region and administered by Wakayama's tourism board. Unlike the other scattering of idyllic islands of the Seto Inland Sea, the Tomogashima islands have a darker past.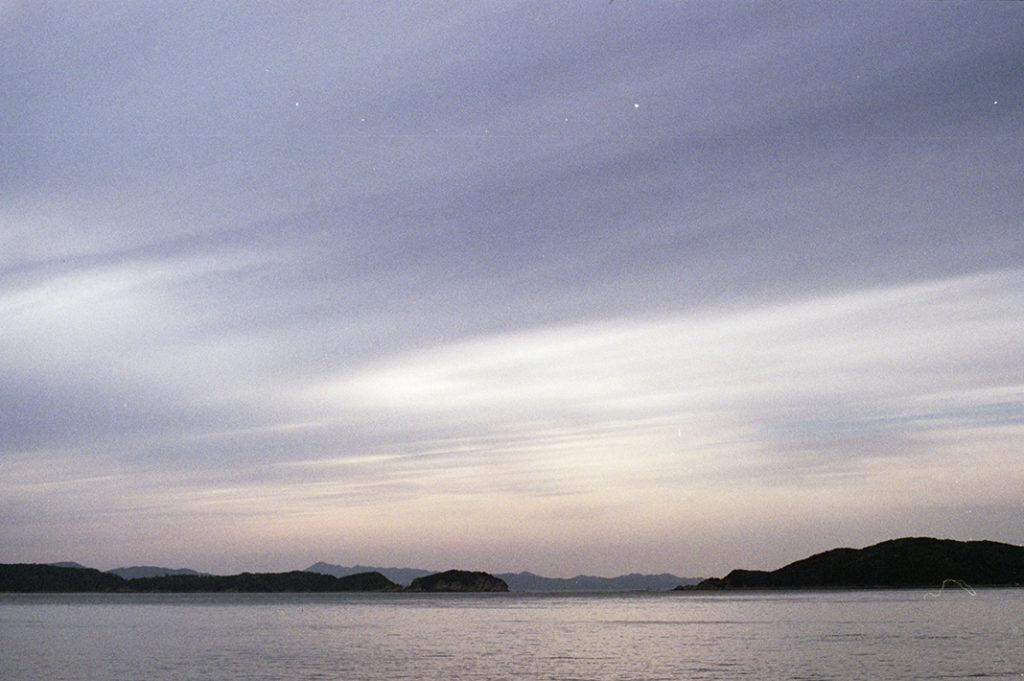 Rumoured to be a hideout for smugglers during the early Meiji era, the islands were requisitioned by the Japanese military in the early 1900s. They were erased from official maps and cleared of residents in order to house military listening posts and enormous gun batteries. All of this lies in stark contrast to the islands' first use; an ascetic training ground for the monastic practice of Shugendo in the seventh and eighth centuries.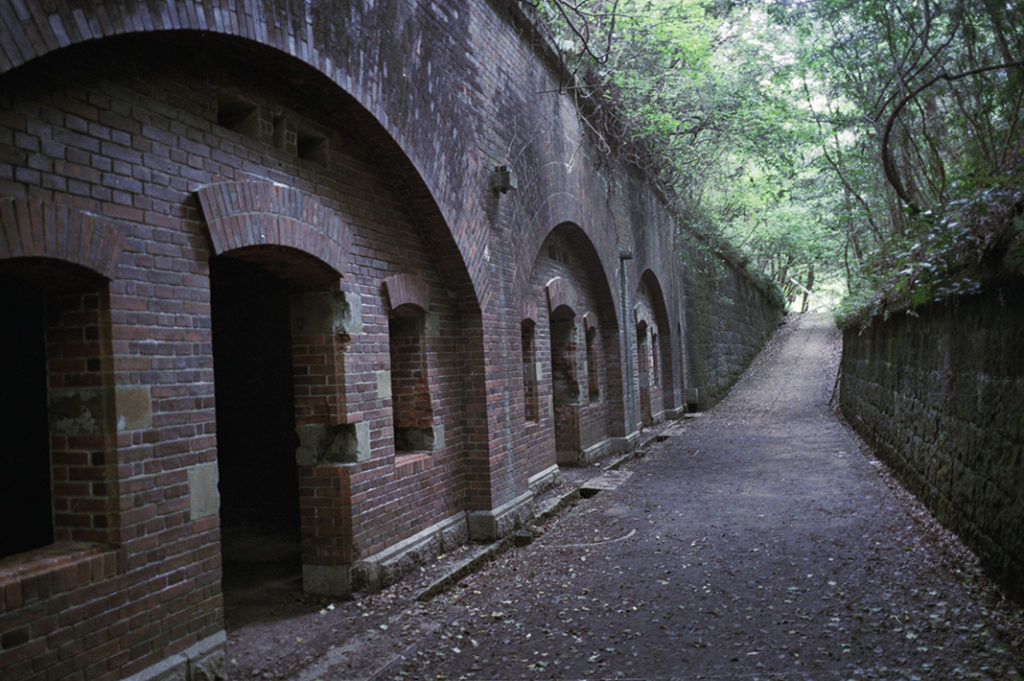 Now, the main island of Okinoshima welcomes visitors from all over Japan and offers excellent hiking routes, camping grounds and partial access to the haunting remains of abandoned military outposts. The island is a space of pure paradox; visitors can sit and enjoy the early summer sun and fresh sea breeze, overlooked by the abandoned homes of ex-residents.
A natural muse.
Okinoshima is popular with cosplayers, as many consider it to bear a strong resemblance to Studio Ghibli's Floating Castle of Laputa. For those with a deeper knowledge of Japanese pop culture, the island may evoke memories of the cult classic movie, Battle Royale (Fukasaku Kinji, 2000). To be clear, the Tomogashima islands were not the location of filming. However, the book on which it was based does mention an abandoned island in the Seto Inland sea. The literary and visual resemblance is striking.
Access
The main island of Okinoshima is open to visitors. You can reach it in 20 minutes via a medium-sized motorised fishing boat, therefore only a limited numbers of people are able to visit the island every day. The boats usually leave at regular intervals, but can be highly dependent on weather conditions. The best time to visit the island is on a weekday in school term-time; early summer will offer the best weather conditions.
The visitation boat departs from the port of a tiny fishing town named Kada (加太). You can access Kada from Osaka's gigantic Namba station; simply take the Nankai line to Wakayama-shi, before changing to the Kada line and disembarking at the final stop. If you're lucky, you'll be able to ride Kada's adorable 'Medetai;' a fish-themed local train.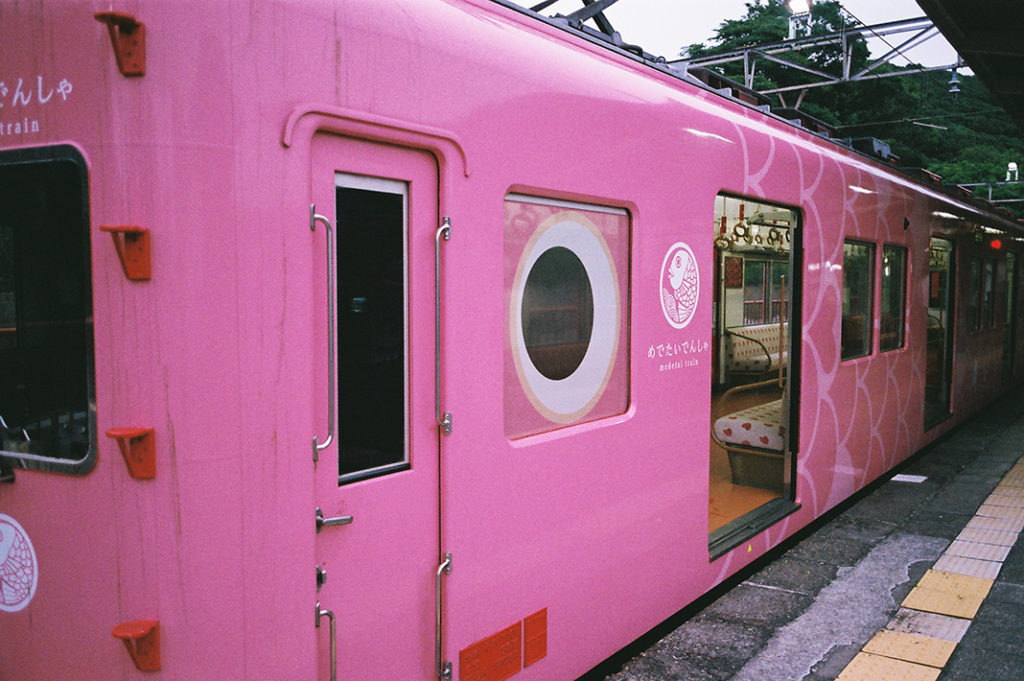 Navigating Kada.
Kada is a simple port town without abundant shops, so be sure to bring as many supplies with you as possible for your full-day excursion. The residents of Kada will not be unfamiliar with lost tourists wandering the streets in search of the small port. They will be happy to point you in the right direction if you ask in your best Japanese.
Planning ahead is essential for this day-trip. There is an official website for visitation of Tomogashima here and a digital map here. Physical maps are available (in Japanese) from the small fishing supply shop in front of the port's boat access ramp.
The boat makes trips to the islands every day from March-November, with the exception of Wednesdays. Good timing is essential, as the boats operate every two hours. Arrive with plenty of time to spare; the earliest departures are often crowded with local fishermen. No matter the time, you'll also need to queue for a ticket. Check the departure schedule for more information.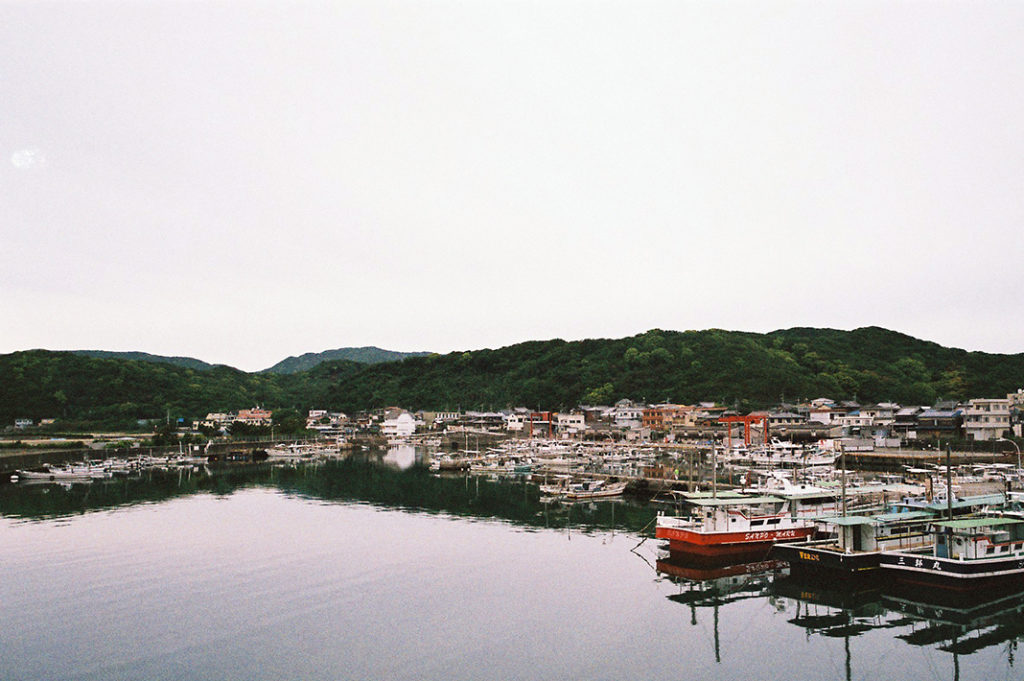 If you're looking to stay overnight, the island has a campsite and a hostel, named Umino-ya. Staying overnight means you can explore at a more relaxed pace and forget about precise timing. (And meet Pop-kun, the resident peacock.)
A paradise, lost.
Tomogashima truly offers a unique blend of picturesque beauty and dystopian decay; this is a paradoxical fusion that Japan so often presents. You can traverse the island as a hiking route in its entirety; expect to see breathtaking views of sweeping pine forests, rocky shores and distant islands further out to sea. The waters range from a deep blue to brilliant turquoise. They are often far colder than they seem and will be teeming with stinging jellyfish in the summer months.
There are various points of interest all around the island; it's best to traverse them in a circular route. Although not big enough to get lost on, taking a wrong turn can make for an interesting walk through un-chartered areas. Depending on whether you choose to start your hike clockwise or counter clockwise, you'll arrive at the famous 'Laputa Avenue' around halfway through the route.
Throughout the island, you'll see endless red-brick military buildings overrun with plants and vines; some almost entirely reclaimed by nature. Be sure to watch out for bees in summer, and grotesquely large spiders in the pitch blackness of the underground bunkers. You aren't able to enter some of the island's spaces for safety reasons. However, there are still many to explore. That's if you feel brave enough, of course. Given their history, it would be unthinkable that the Tomogashima islands aren't at least slightly haunted.
The peak of the route around the island arrives at photogenic Meiji-era lighthouse that overlooks the entire island chain. From here, you can see tankers and sea birds in abundance. It makes an ideal rest-stop before continuing to the lower levels of the island.
A tale of two islands.
The Tomogashima islands make an excellent getaway from Japan's often hectic and crowded tourist spots. Given the extra effort one has to take to make it to the island, very few non-Japanese tourists make the trip. If you take the time to visit, you'll be rewarded not only with the beauty and solitude of the islands, but a deeper nuance and understanding of Japan's more recent history. Tomogashima does not pander to shiny and well-presented veneers of perfection; it exists simply as it is: a place of sadness and beauty, grown-over by the slow yet unrelenting tide of nature.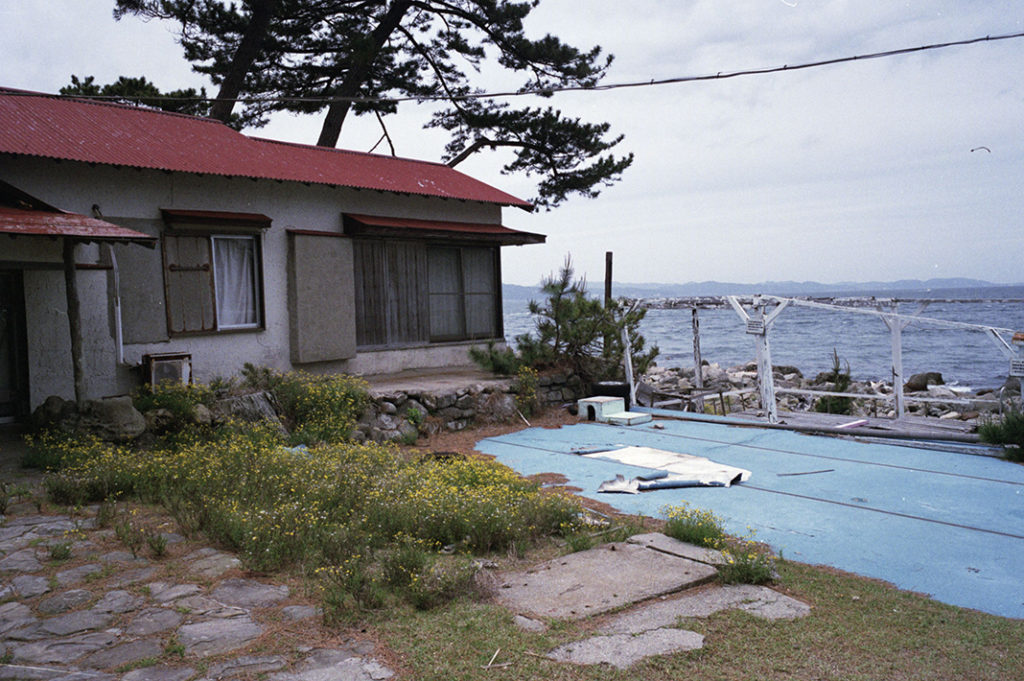 At the outer edge of the island is a house; a home. It stands empty, but the drawn curtains are thin. Looking through them, you may yet see a stack of neatly folded bedding, exactly where its owner left it before being ordered to evacuate years before. It's hard to say how long these futons have sat, folded and waiting, for a family who will never return. They sit frozen in time; a monument to the ever-changing nature of the Tomogashima islands. They are a place of duality, of the past suspended in the present as life on the mainland races by. Take this time to reflect and be slow; to linger and listen to the waves.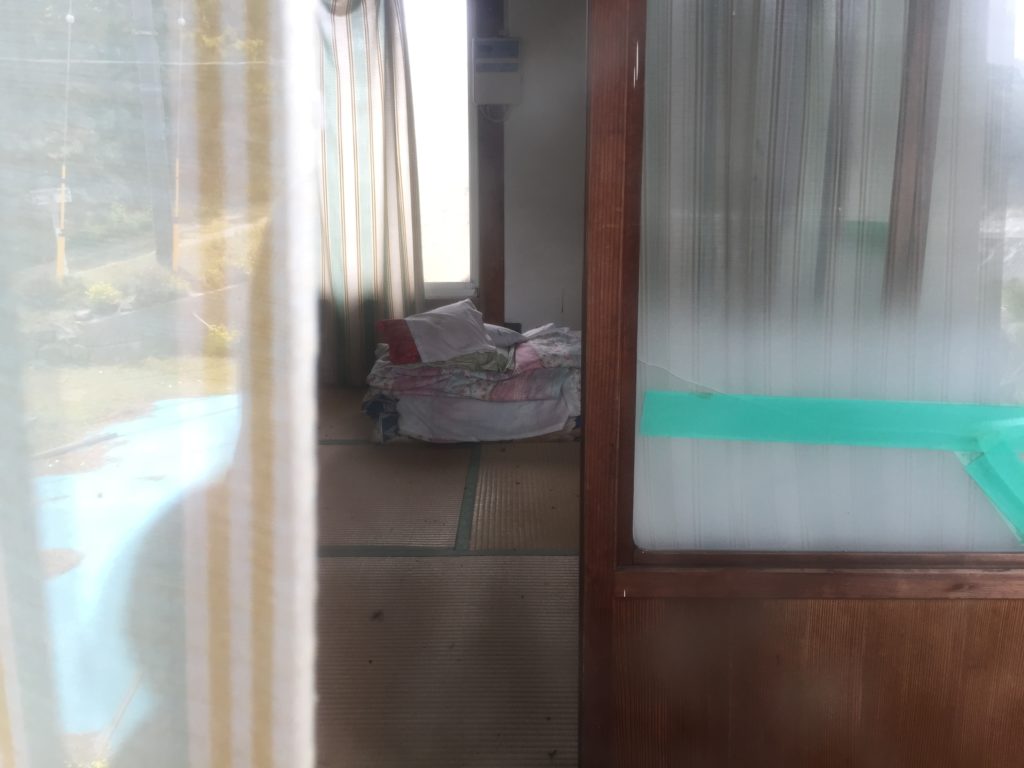 Post by Japan Journeys.