For a nation that adores bathing and kawaii things so much, it's no surprise LUSH has taken off in Japan. (Just don't try to drop one of these sparkly bath bombs into the public onsen—they're strictly for home use!) With over 80 branches around the country, Japan also boasts the largest store in Asia at Shinjuku. The Harajuku LUSH store may not be the biggest, but it's certainly worth a visit to see their fun interior and shop from the exclusive range.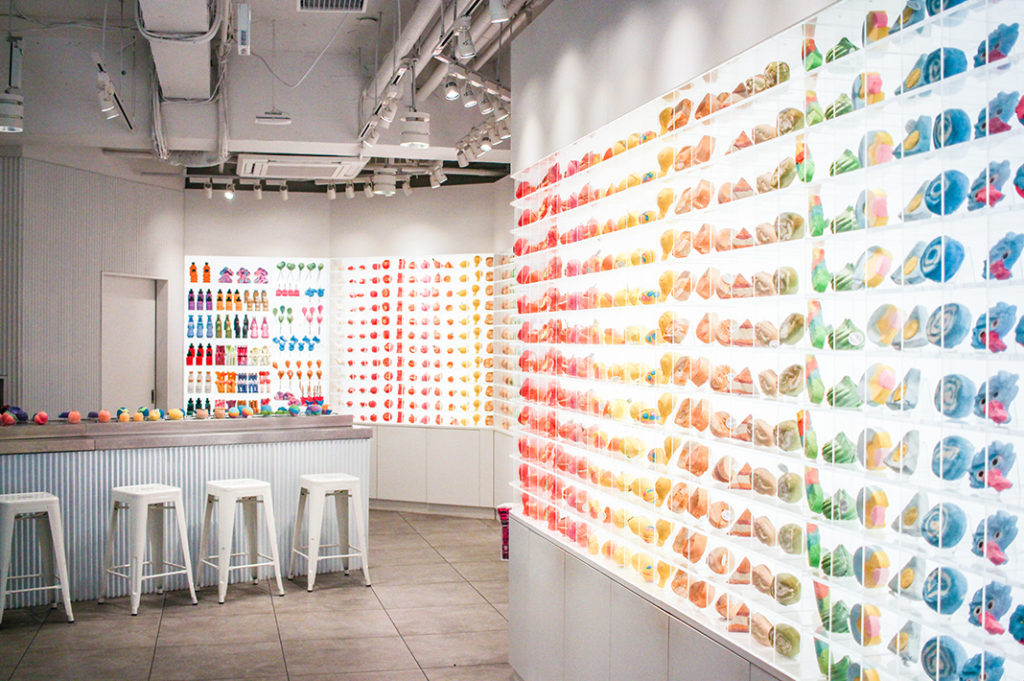 Launched in 1995 in the UK, LUSH has reached phenomenal success as a provider of hand-made, ethical, vegetarian body products. Their stores typically contain a fun and fragrant range of face, hair and body products. If you can't recall seeing one, surely you can recognise the aroma.
LUSH Harajuku
The Harajuku location was originally opened as a bath bomb specialty store and is known among LUSH fans as bath bomb mecca. The walls are lined with hundreds of colourful fizzers, many of which are exclusive to Japan or to the store. There are two floors; both contain a conveyor belt sushi train of bath bombs and bubble bars to complete the kawaii picture.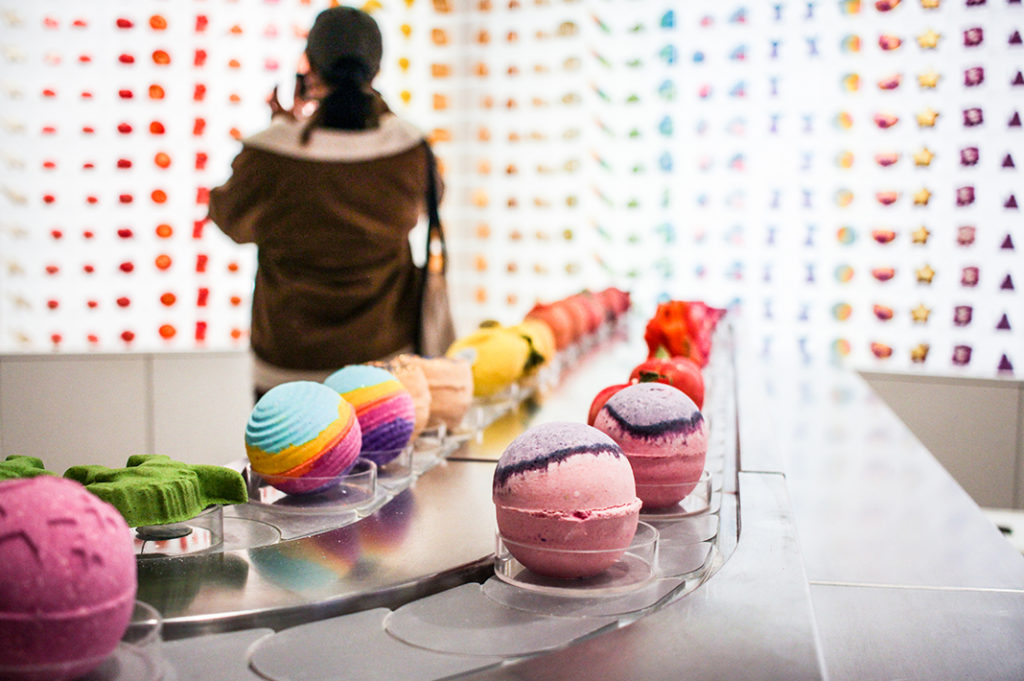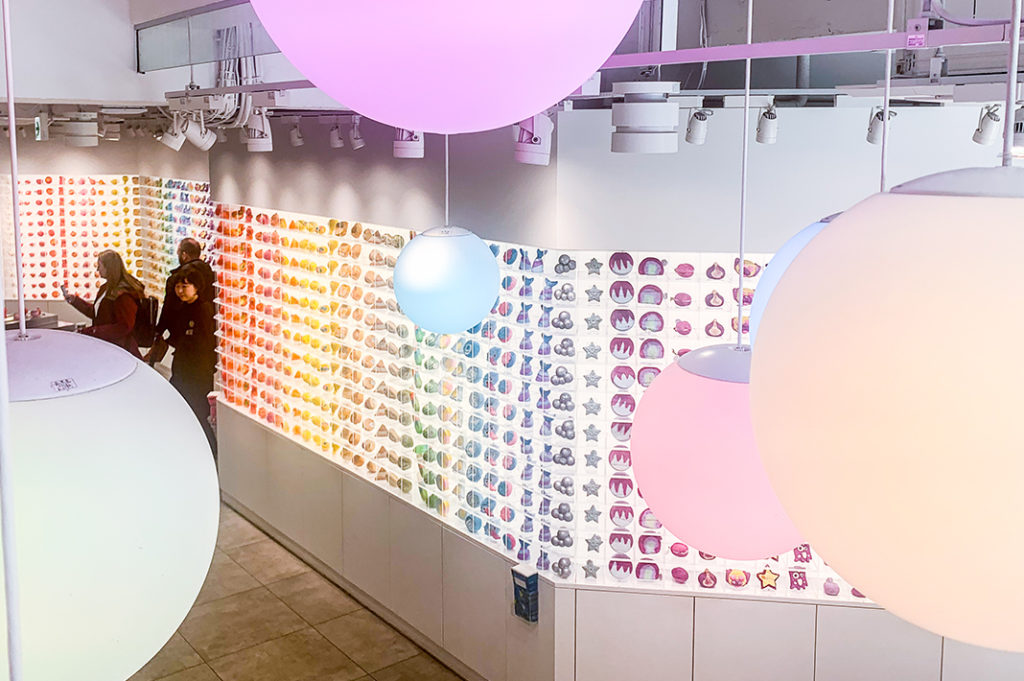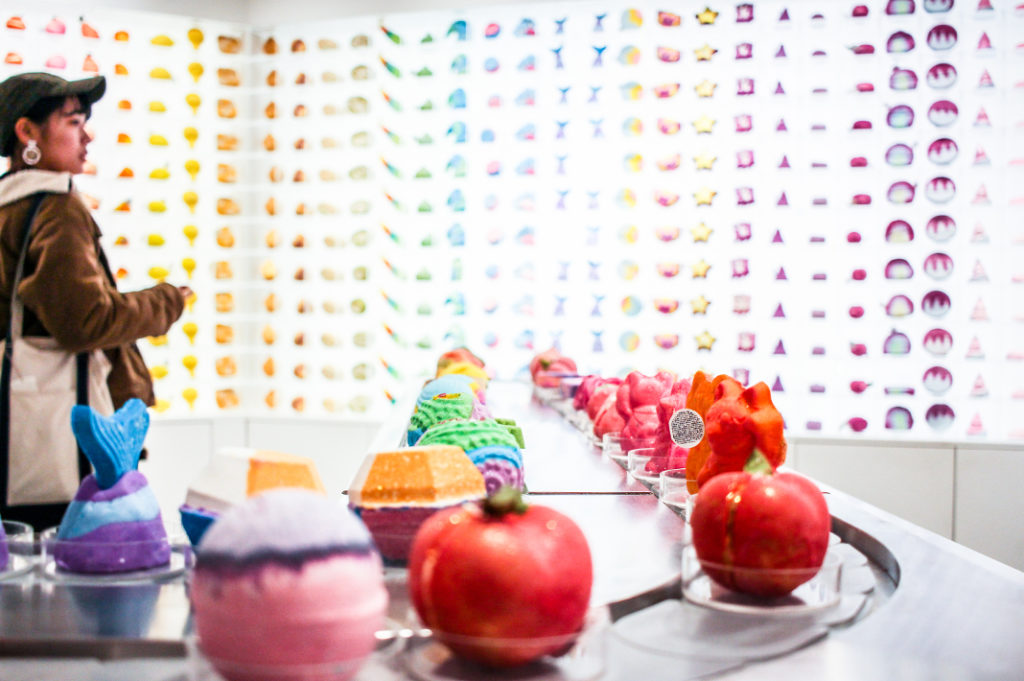 Lush Labs App
One thing you'll quickly notice is that there are no prices on display. You could ask the roving staff for more information, but they will quickly recommend the Lush Labs app. It's free and publicly available but if you don't want to download it, they may give you a phone to use in-store.
The 'Lush lens' feature accesses the camera and allows you to scan products to reveal the name, ingredients and price. This is quite handy as the bath bombs vary in size, exclusivity and price (expect to pay somewhere around $5–10). 
The Lush Labs app is IOS and Android compatible and available in English, Korean, Japanese and Simplified Chinese. It's also got additional features like meditation exercises and an art hunt.
Exclusive to LUSH Harajuku
The store have expanded their offerings to include shower bombs, knot wraps and an exclusive range of 101 bubble bars. New products will often start off as exclusive to the Harajuku branch and some remain that way, calling fans to come and see for themselves.
Bubble Bars
In December 2019, LUSH released 101 new bubble bars to the store. These products are designed to be multi-use; simply break off a small piece and run it under water to create bubbles. You can see them on both floors—the conveyor belt on the second floor showcases many of the colourful creations.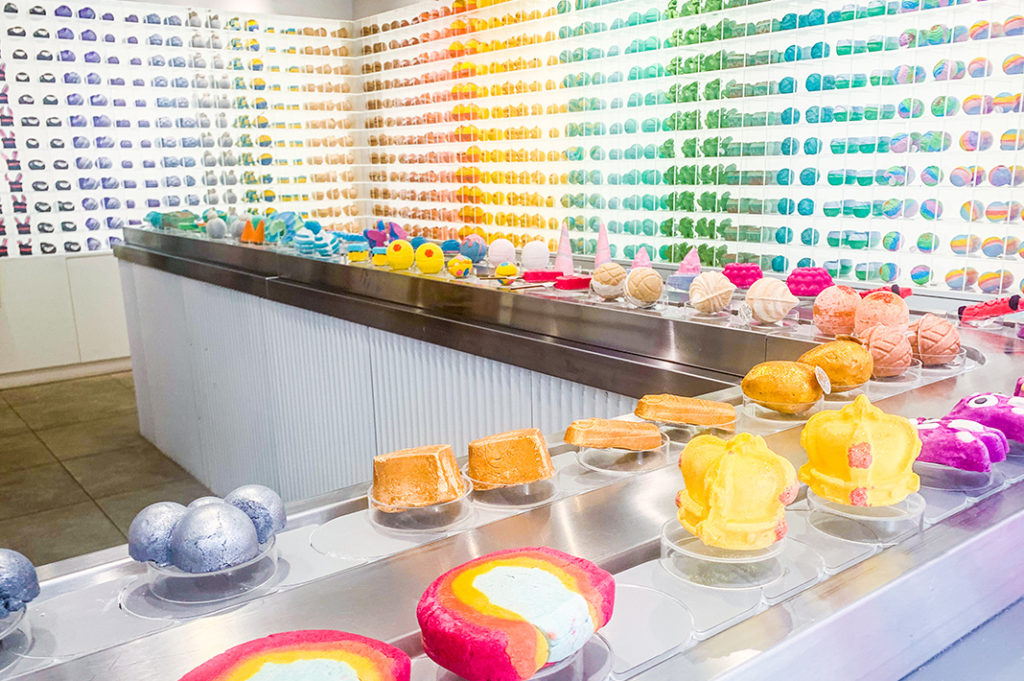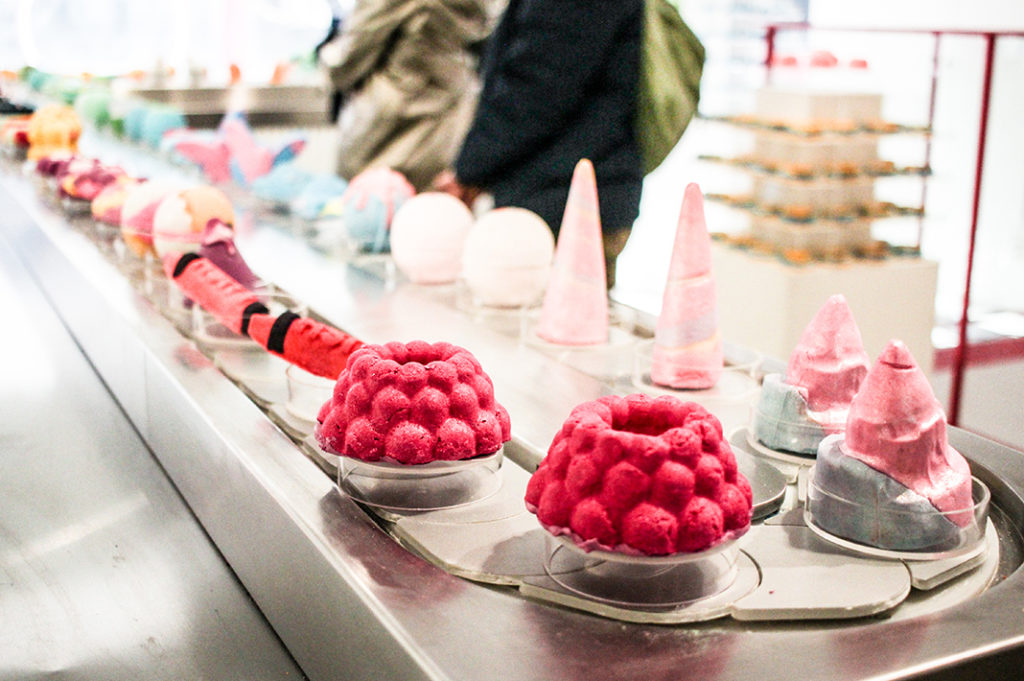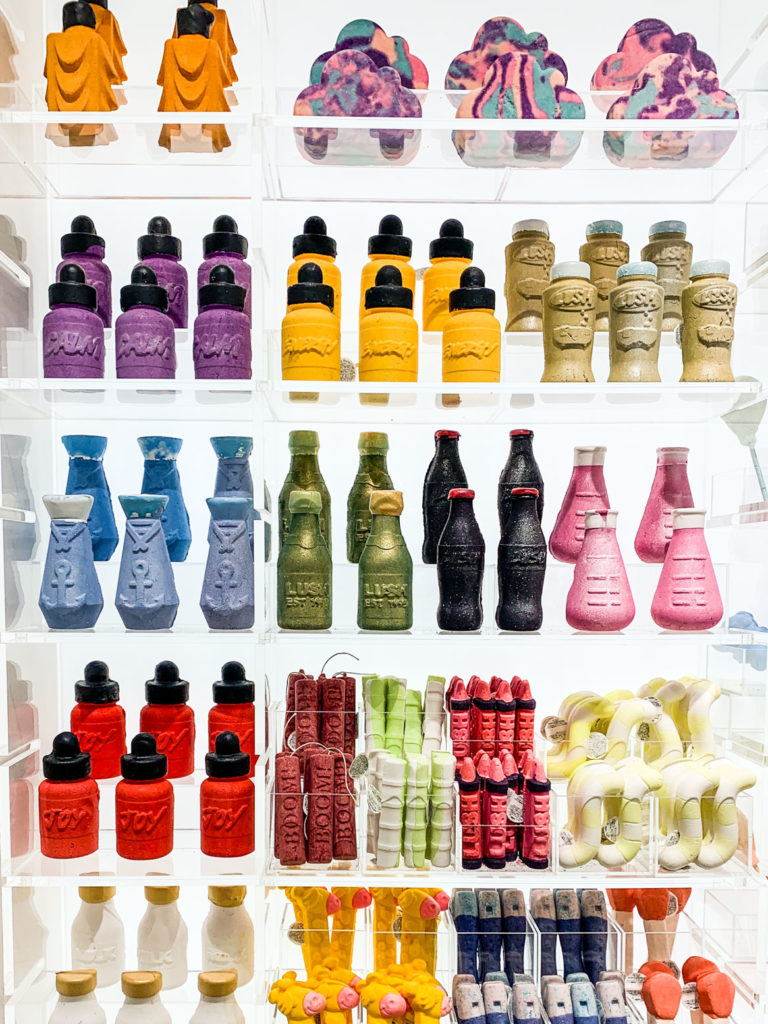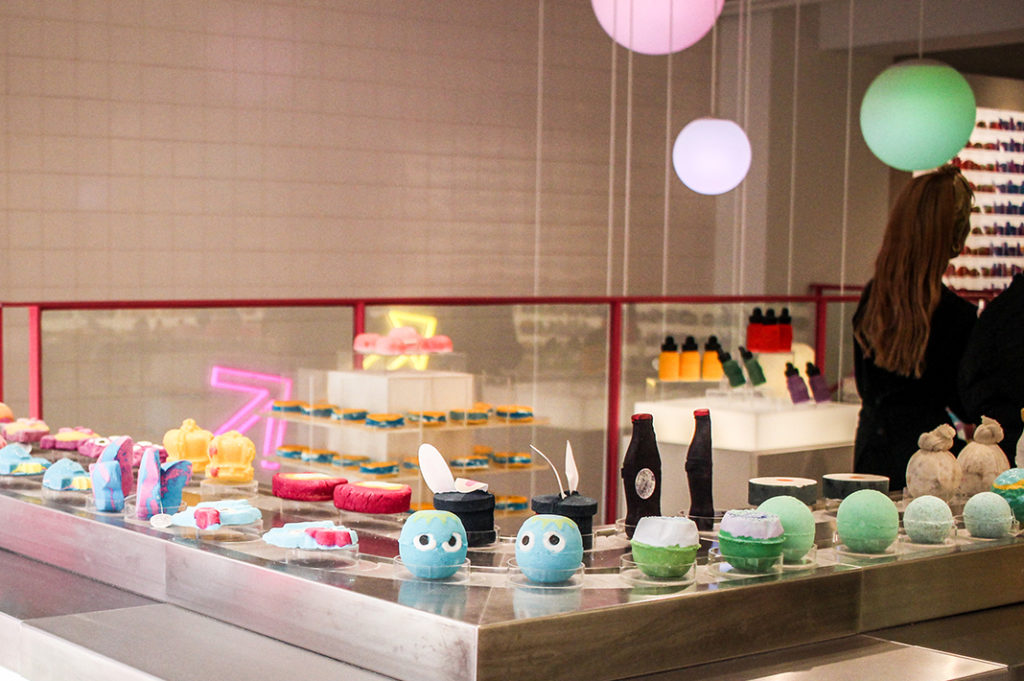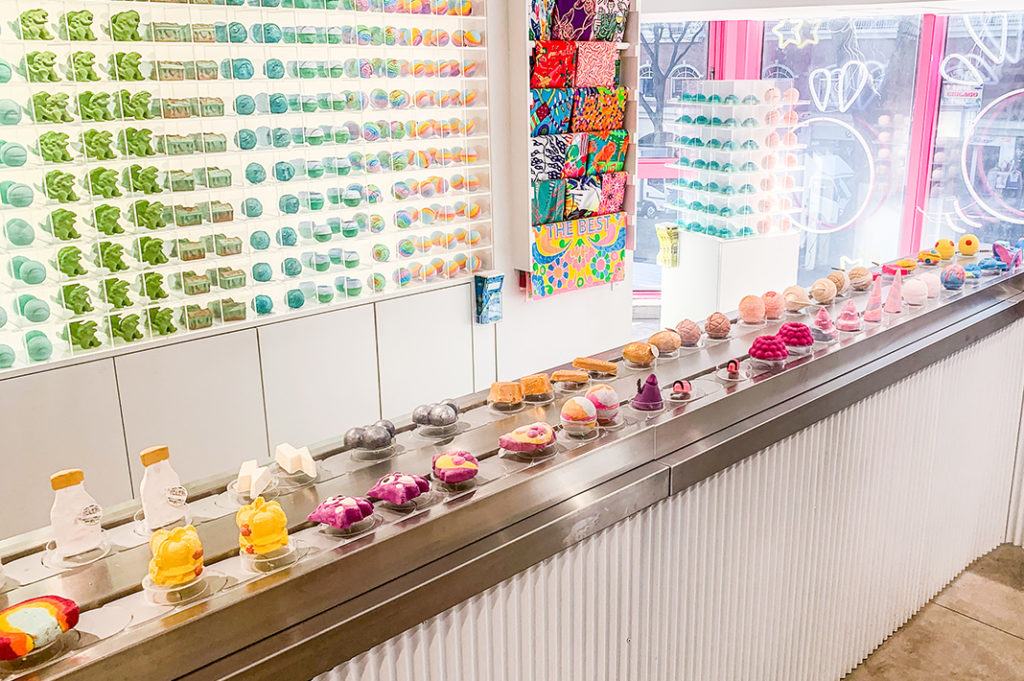 Japanese Icons
If you hunt around the store, you'll spot a few local icons in bath bomb form. We saw a manekineko (lucky cat), Godzilla, temples, sumo, sushi, ninjas and more!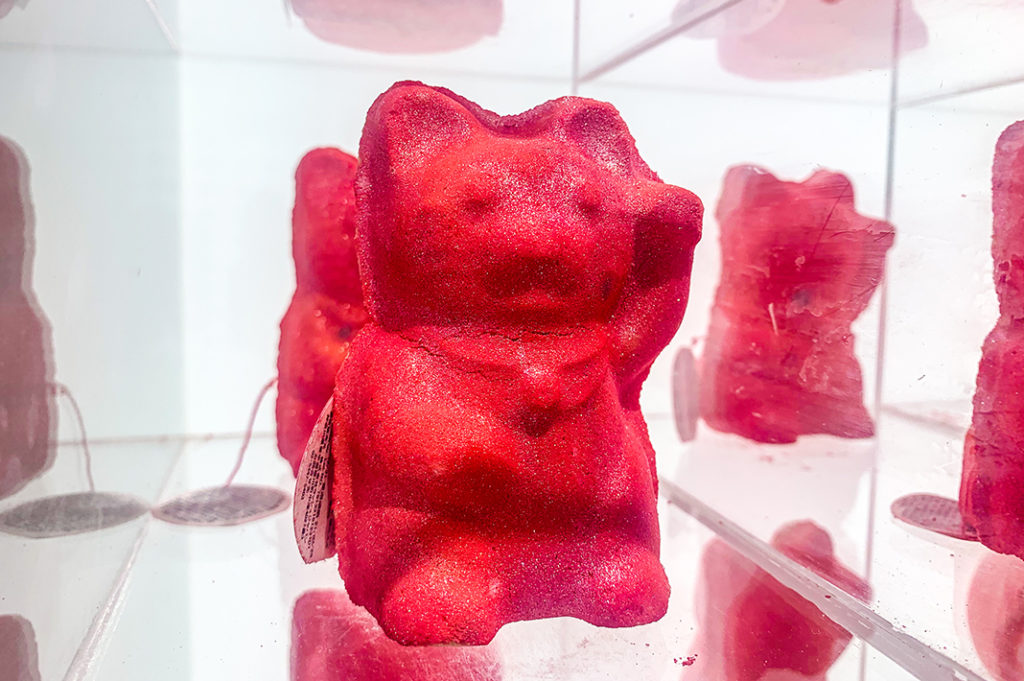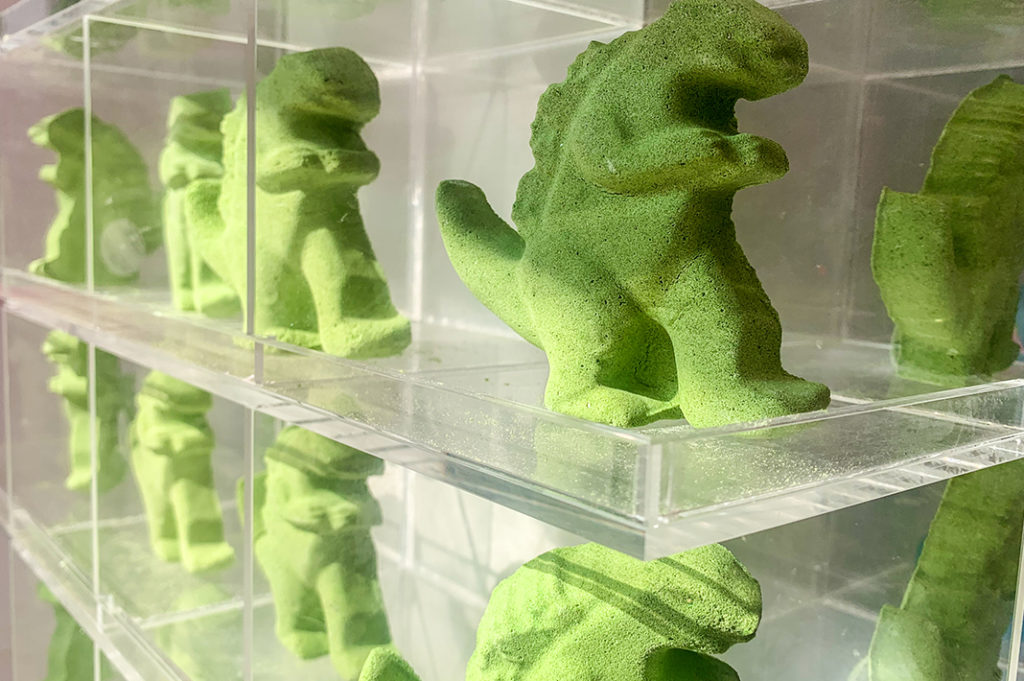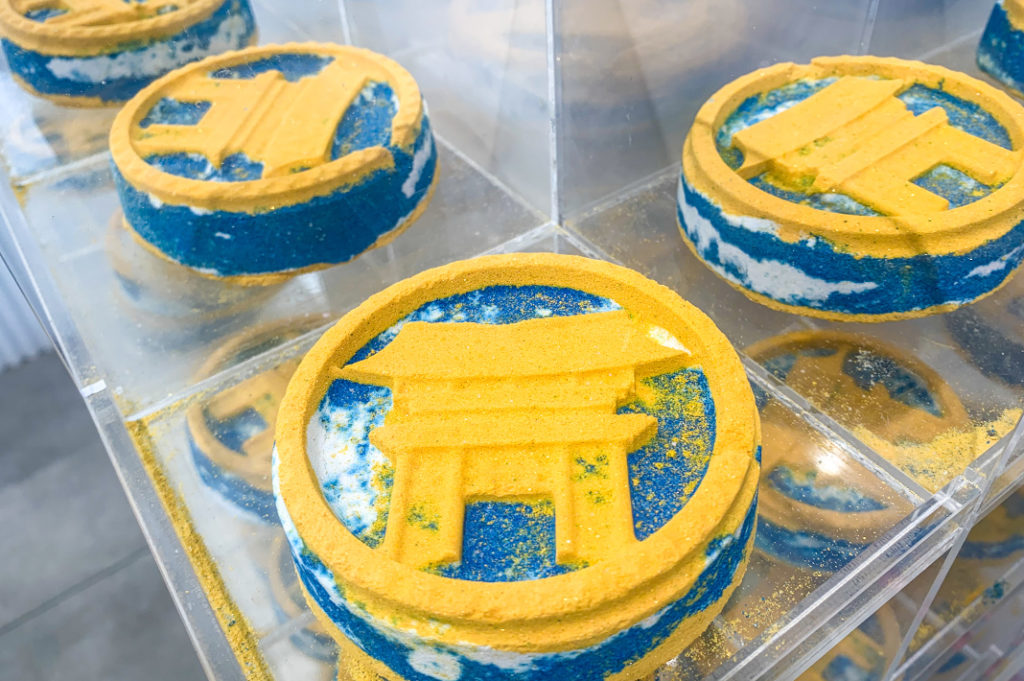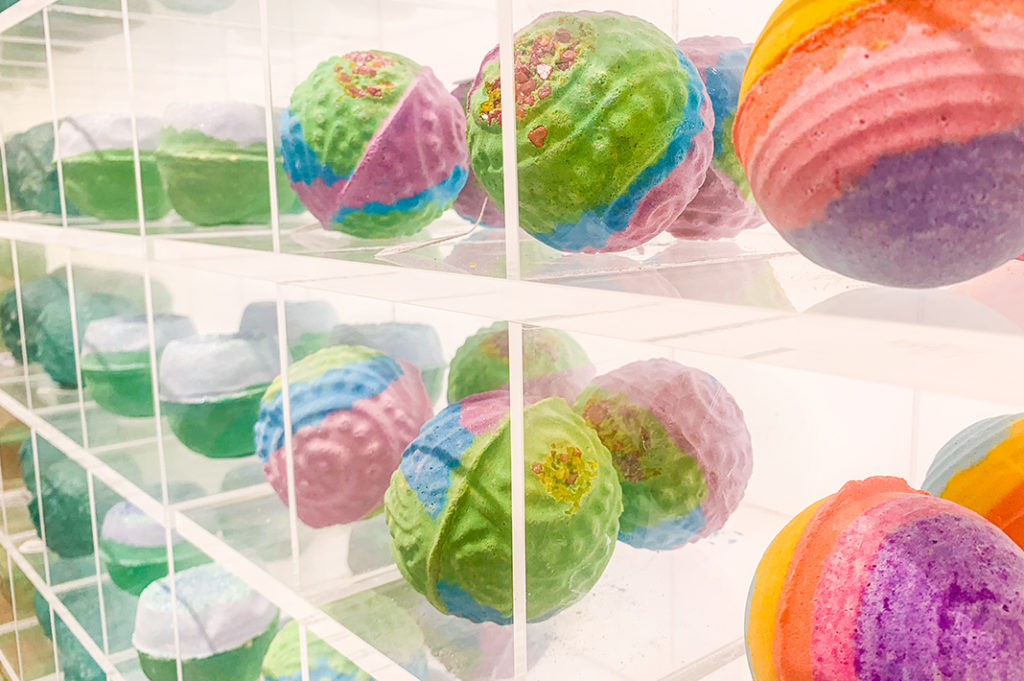 Even if you're not a LUSH fanatic, you're sure to find joy in this bright and fun store. Make sure you take some time to explore the surrounding area—our articles on Harajuku and Omotesando can help guide you.
If you're not done shopping for LUSH products, head to the Shinjuku branch for more exclusive wares and a range of deluxe treatments.
LUSH, Harajuku Branch
Address: 1 Chome−13−11 Jingumae, Shibuya City, Tokyo
Open: 11:00a.m. until 9:0p.m. every day 
URL: https://jn.lush.com/shop/harajuku 
Post by Japan Journeys.