Love handmade goods? Have a taste for local crafts? If you're looking to snag some unique souvenirs from Kyoto, one of the best places to hit up is the Chion-ji handicraft market at Chion-ji Temple. It's held once every month on the 15th.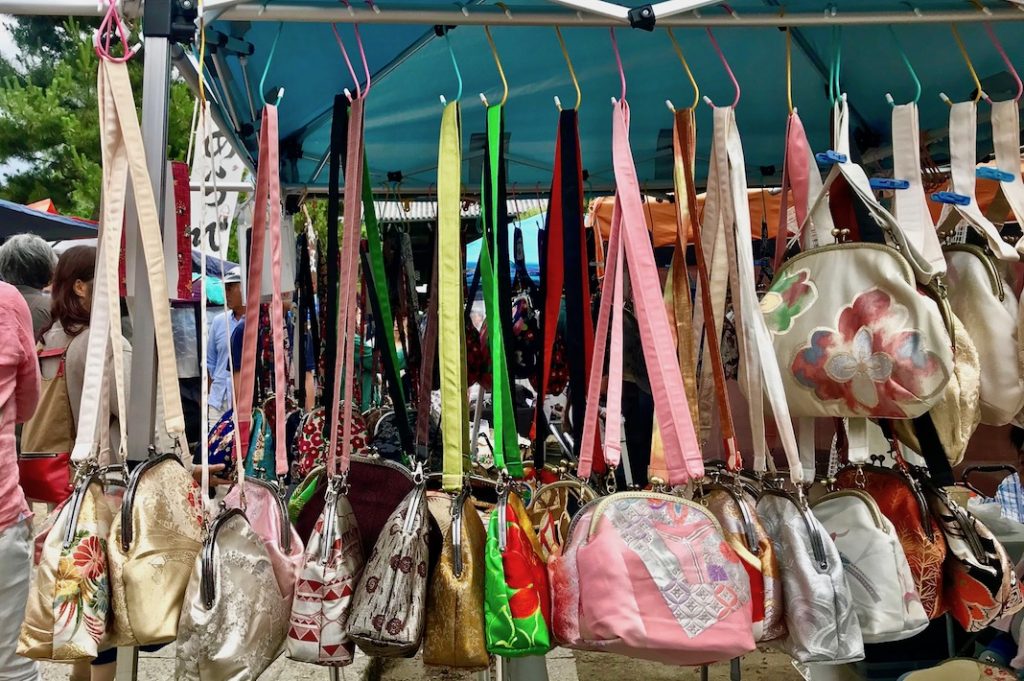 The uniqueness of Chion-ji Handicraft Market
Known as the Tezukuri-Ichi to locals, the Chion-ji handicraft market is a little different from other Kyoto flea markets. This fun and down-to-earth market specialises in handmade items, accessories, and food. Think ceramics, jewellery, kitchenware, pastries, glassware, bags, clothes, tea sets, wood carvings, and more. Aesthetically, it can tend towards "Japanese hippie". We're not complaining though.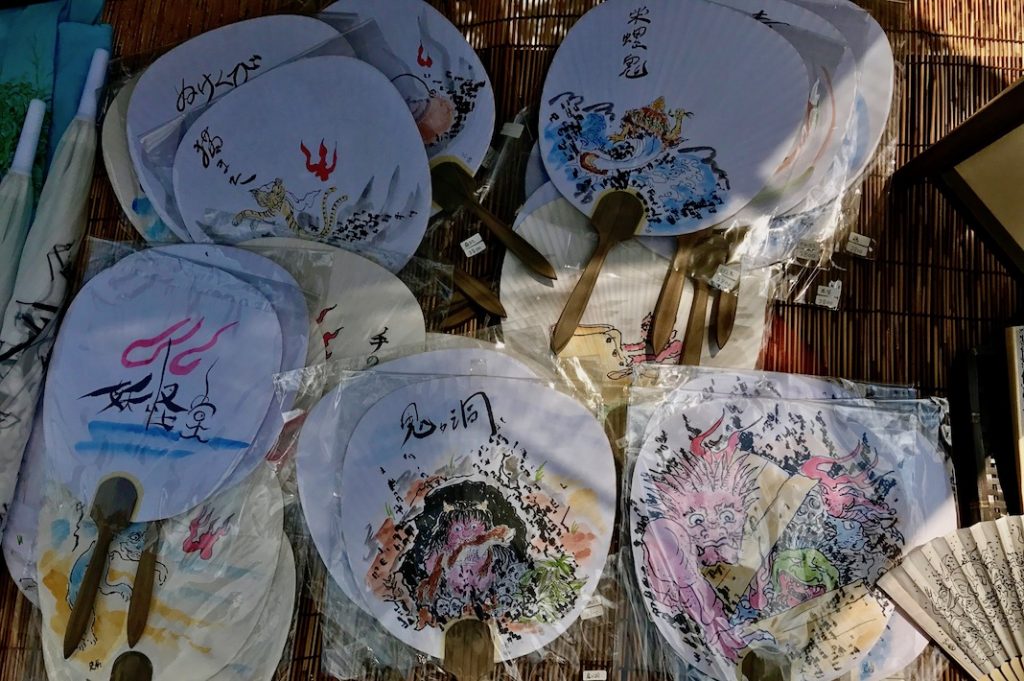 You won't find many antiques or traditional products here. But with several hundred stalls spread out across the temple grounds, that's hardly an issue.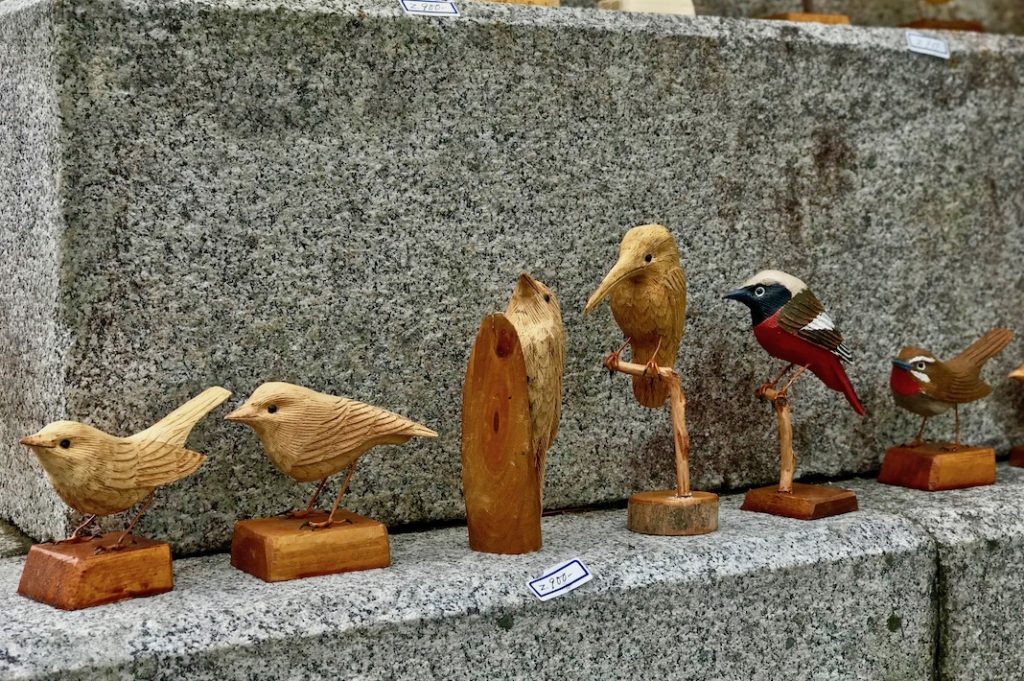 Stalls here aren't arranged by genre. Honey stands hawk jars of the good stuff next to stalls selling vintage kimono bags. You might find shelves of beautiful blue porcelain in between people selling hand-sewn clothes and drip coffee. Yes, it's a real maze. But this really encourages you to explore every inch of the market to make sure you haven't missed anything! You could absolutely spend hours here browsing.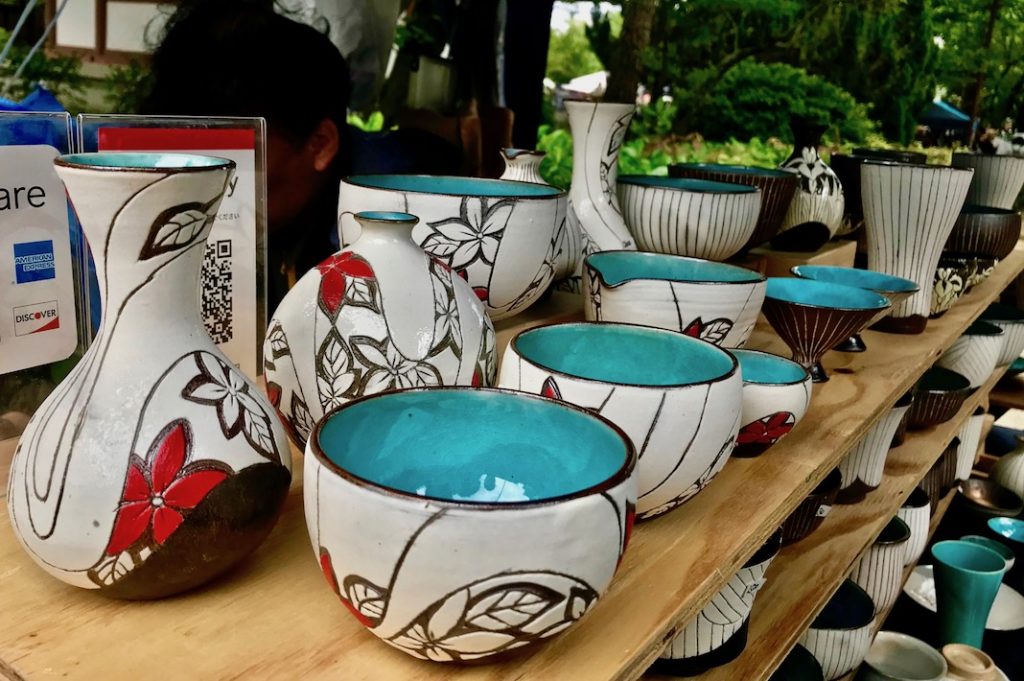 A potter's dream at Chion-ji Handicraft Market
While you can find all kinds of goods here, the Chion-ji handicraft market is especially good if you're looking for ceramics by local artisans. The selection varies every month—stalls get in through a lottery system—but there are usually at least a handful of regulars there.
There's something for everyone here. You'll find ceramics in all shapes, sizes, and colours. A set of off-white, hand-painted sake cups? Mottled pink spaghetti bowls? Plates with aquamarine patchwork patterns? Those with a taste for Japanese pottery are sure to find something for their kitchen here. While there's something for every budget here, expect to pay decent prices for something you like. They're handmade goods, after all.
Our recent visit to the market yielded sightings of an exquisite line of ceramics by a local potter. Each piece, be it bowl, sake cup, or sake vase, was hand-patterned on the outside with red flowers on a white base. Inside was a gorgeous glaze, coloured like a blue sky. Unsurprisingly, they weren't cheap. A single sake cup cost JPY3000!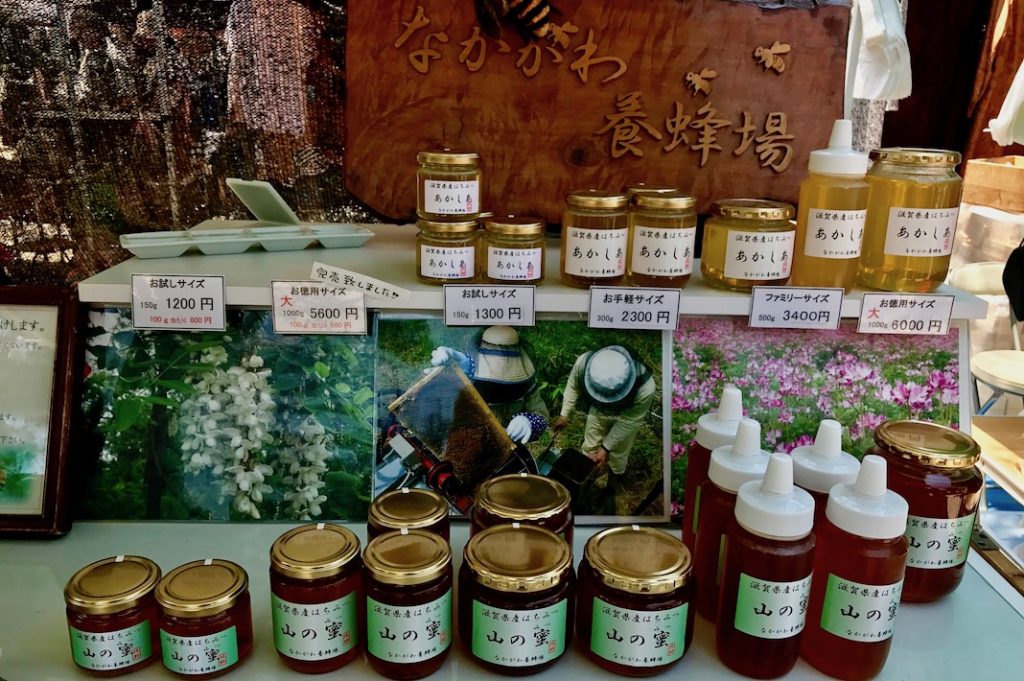 There's good eating here too
Food is an integral part of any market—even flea markets. How else are you going to keep your shopping energy up? At the Chion-ji handicraft market, there are many stalls selling snacks, drinks, and artisanal food products.
You'll find a few drip coffee stands—perfect for caffeine breaks—as well as tea stalls selling the good stuff from Uji. There's also local honey, Korean pickles, buckwheat cookies, rice cakes, sake lees cheesecake, and breads of all sorts from local bakers. We especially like the quiches from L'Ami Du Pain.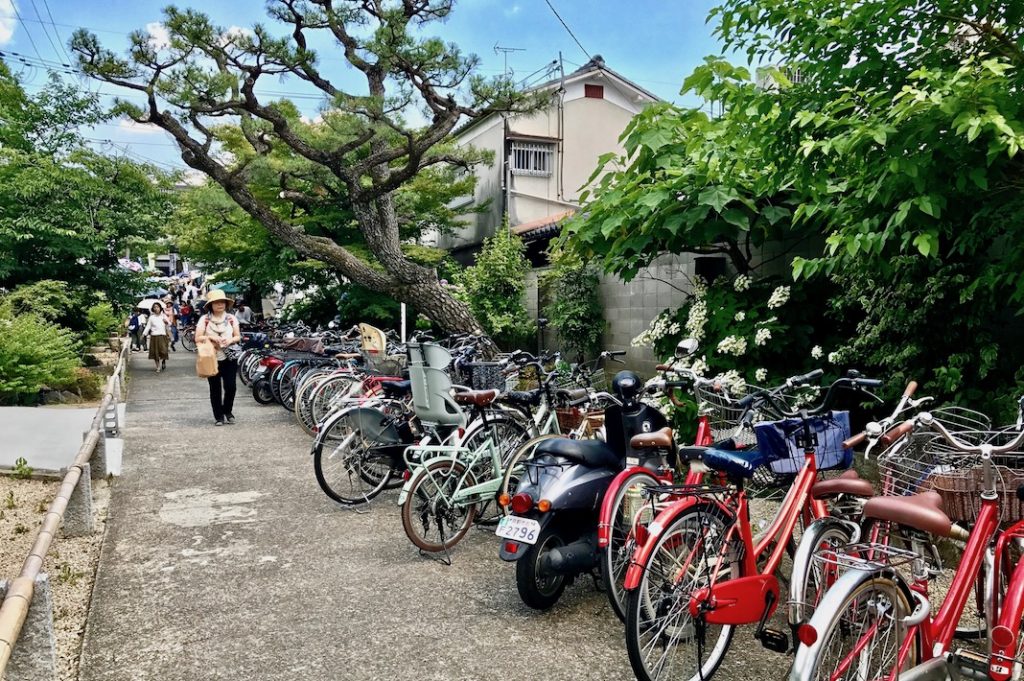 Things to know before you go
This market is only held once a month on the 15th. Make your plans accordingly.
Go earlier for fewer crowds and more food options!
Bring plenty of cash, as many stalls don't take cards. There's a 7-11 past the Hyakumanben intersection towards Demachiyanagi Station if you need to withdraw money.
That being said, some places do take credit cards. They tend to be for higher priced items like ceramics or jewellery.
Things sold at this handicraft market are usually one-off items. Sometimes if you don't buy it when you see it, it might be gone when you return to the same stall.
Go in with an open mind and an empty shopping bag.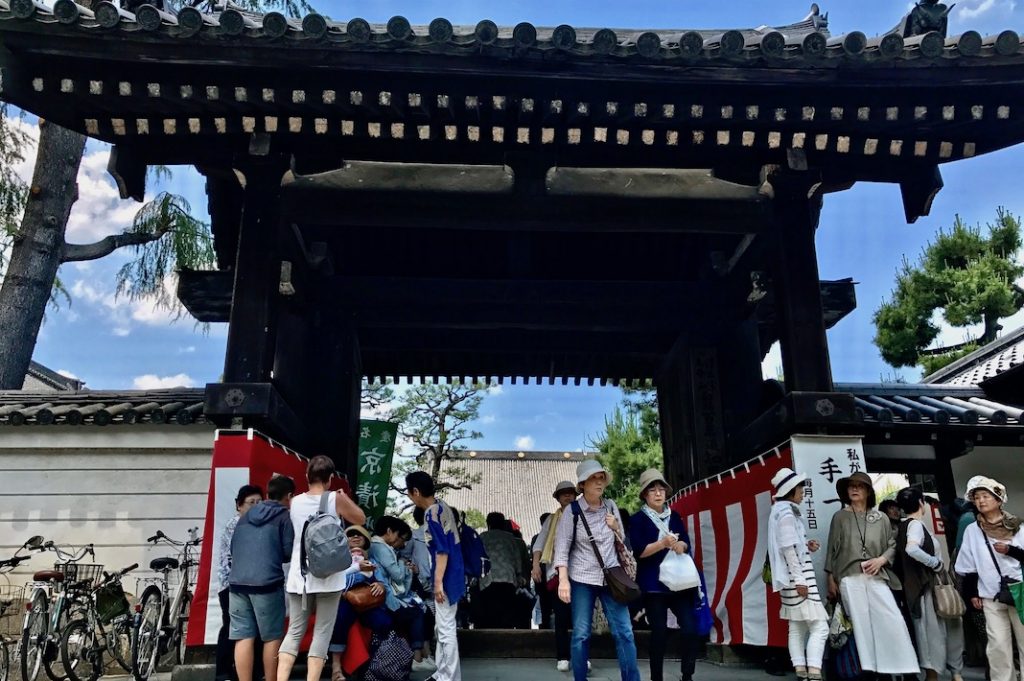 How to get here
Chion-ji Temple is located a short walk east from the Hyakumanben intersection on Imadegawa-dori Street. You'll see the main entrance on your left. Kyoto University is on the other side of the road. If you're cycling here, there's also bicycle parking inside the side entrance on Higashioji-dori Street.
Name: Chion-ji Tezukuri-Ichi (Handicraft Market inside Chion-ji Temple)
Address: 103 Tanaka Monzencho, Sakyo Ward, Kyoto
Open: 8:00–16:00 on 15th of every month
URL: http://www.tedukuri-ichi.com/hyakumanben/
Post by Japan Journeys.