Photography is a hobby of mine, a long running interest that I've had the fortune to enjoy not only in my free time, but at work as well. Although I spend much of my professional life behind the camera, I'll happily make time on evenings and weekends to hit the streets of Tokyo with my Canon. For the best shots, be sure to go along with a friend.
Asakusa's Culture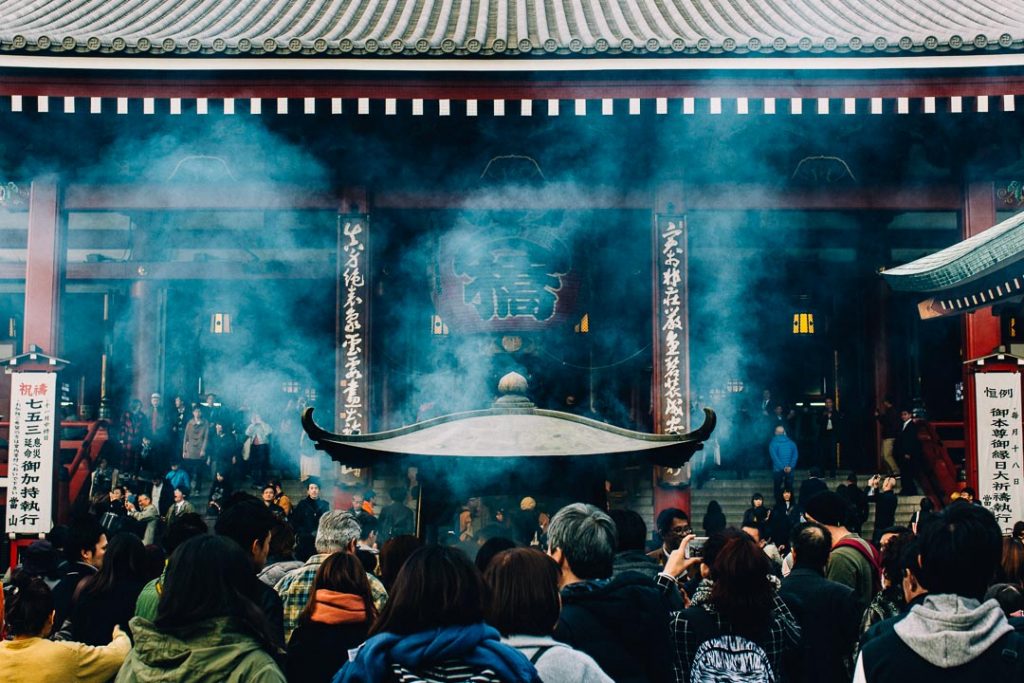 Is it busy? Usually. Is it full of tourists? Yeah. Should you miss it? Absolutely not. Even living in Tokyo, Asakusa is still one of my favorite spots to take photos. Asakusa is an area densely-built with shrines and temples. It retains an old-Tokyo vibe. Some of the temples are more popular than others, but no less beautiful, allowing you plenty of opportunity to take both serene shots and more lively snaps. For the former, I recommend Asakusa's famous Nakamise Street and nearby Sensō-ji temple. For a top-down shot of Nakamise street, don't forget to go to the Asakusa Culture and Tourism Center's seventh-floor observatory.
Tip: Don't expect the perfect, personless shot of the shrine. Make the visitors a complementary part of your composition!
Tokyo Sky View's Cloud-Scraping Scenes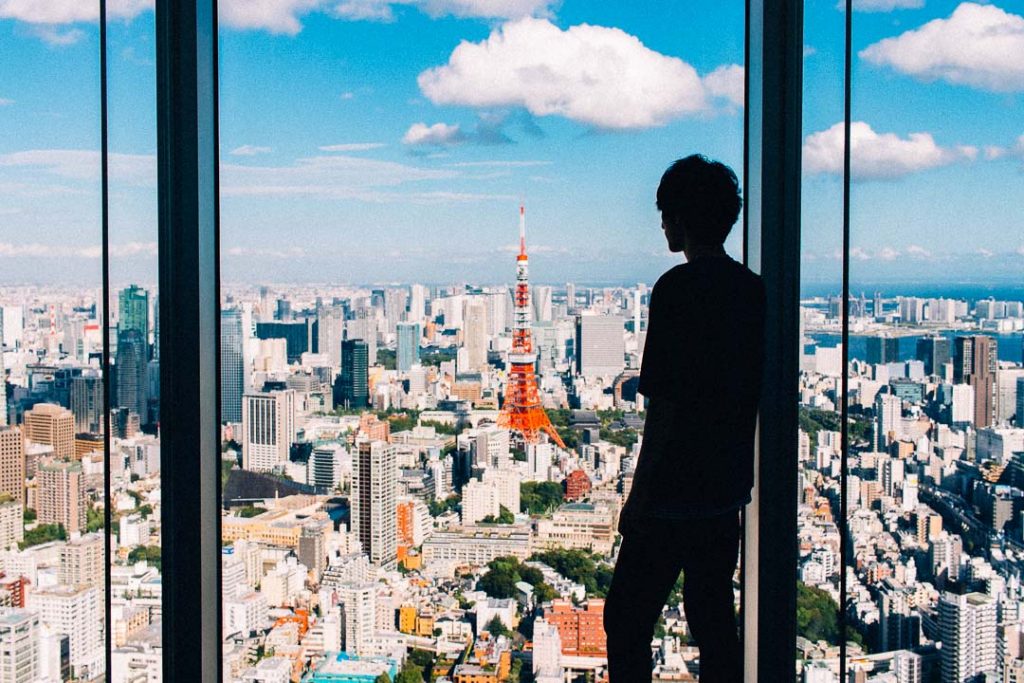 There's few better vantage points than a tall building. I mean, like a really tall building. And Tokyo, on a clear day is absolutely gorgeous from the city's highest heights. The blue skies welcome picturesque clouds and, at the right time, the cityscape is set alight by the orange and purple hues of dusk.
Roppongi Hills is home to many such towers, but Tokyo City View is one of the most scenic observation decks the city has to offer. Located in Roppongi's Mori Tower, City View features an indoor observation deck on the 52nd floor. They also have a rooftop skydeck. Both are perfect spots for photos that'll make your friends back home close Instagram in a jealous tiff. But not before liking.
During our trip to Mori Tower, we caught the daytime view all the way through twilight. We arrived in the late afternoon and, although It was a bit of a commitment, stayed well into nightfall. Luckly, Mori's 53rd floor hosts the Mori Art Museum which was a more-than-worthwhile way to pass the time.
Adult admission for Tokyo Sky View is ¥1,800 with discounts for students and seniors. For a free alternative, we recommend the Tokyo Metropolitan Government Building's observation deck located in Shinjuku. Although the views are not quite as stunning, they're hard to beat for the price.
Harajuku's Hard Choice
Stepping off the Yamanote Line at Harajuku station, time-tight visitors are presented with a difficult choice. Do you head west of the station, and take a culture trip to another time? Or do you head east, towards one of Tokyo's busiest pop-culture, fashion and youth hubs. I recommend making time for both.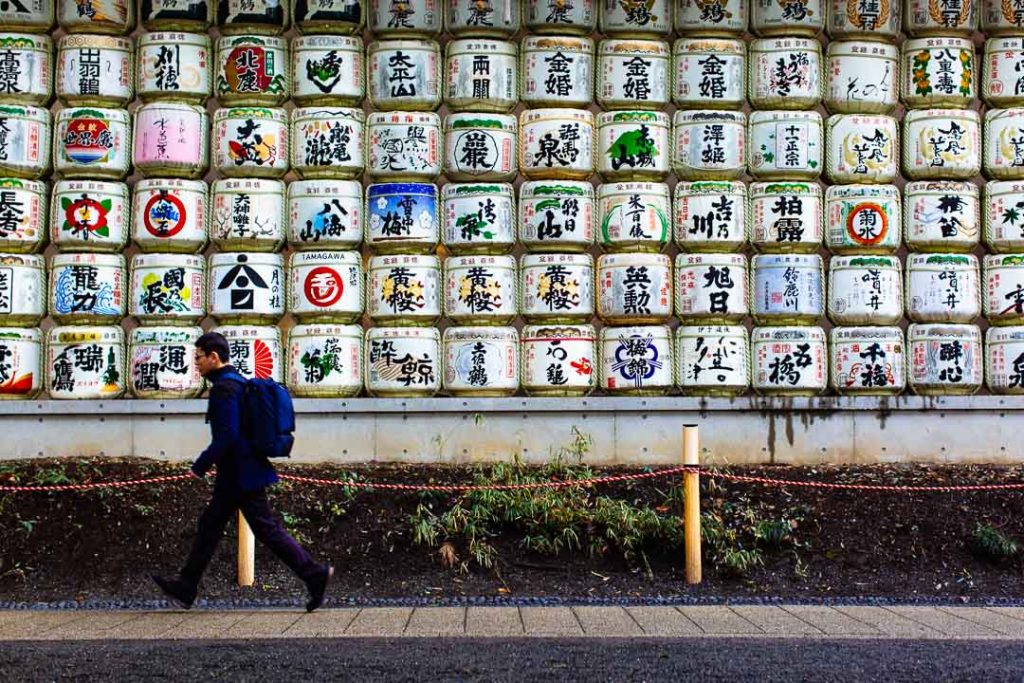 Bordering the western side of the tracks, Meiji Shrine awaits camera-toting visitors the world over. The shrine complex dates back to the early 1900's with several different sections nestled inside a 170 acre forest—an oasis in the middle of the city. The entrance to the complex is marked by a massive Torii Gate, welcoming you with your first photo op. Aside from the traditional temple and shrine architecture that Japan is known for, many other surprises await amongst the forest's trees. Large walls of colorful sake barrels, events, and, if you're lucky, the occasional Shinto wedding procession.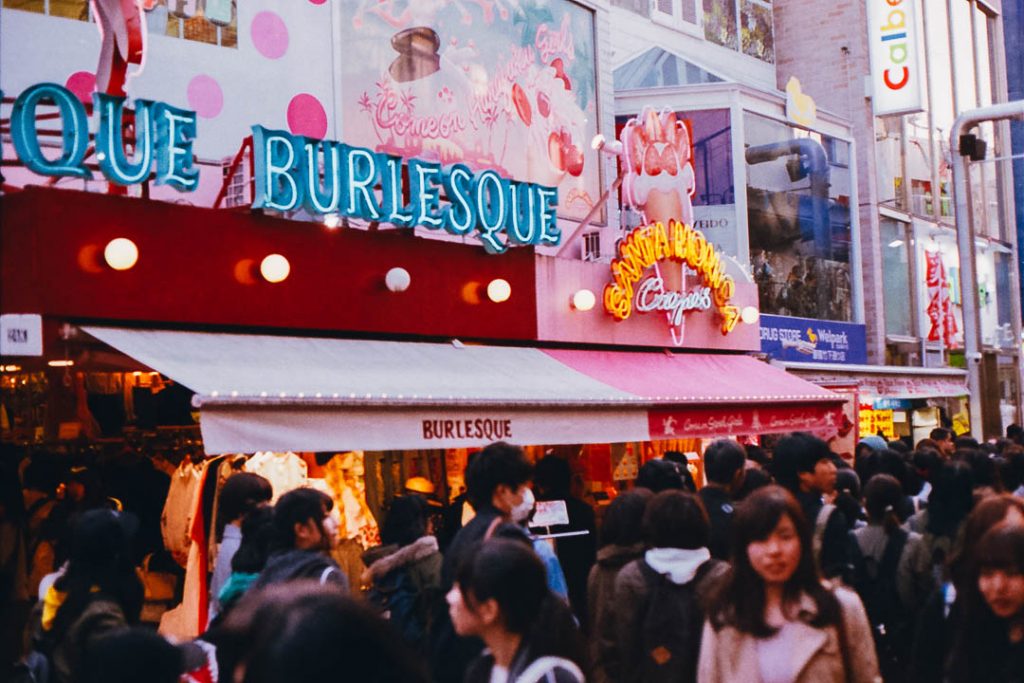 Those who choose to head east will find their welcome marked by a different kind of Tori—much smaller but also much more modern. The famous Takeshita Street is guarded by an etched-metal arch sporting a large led screen and so many people even a photo can't tell the whole story. Hobbyist street photographers will find plenty of inspiration down Takeshita. Instagram influencers can take time enjoying some of the most photogenic street treats Tokyo has to offer—over-the-top crepes, cookies, cotton candy and more.
Get snapping
Different photographers have different goals. Whether it's a quick snap for instagram or a meticulously planned and pined-after artistic landscape, Tokyo has a frame for everyone. Simply walking around the city will enthuse even the most insatiable snapper, but these three spots are good places to start.

Post by Japan Journeys.