In the spring of 2019, my fiancée and I spent three weeks backpacking from Tokyo to Okinawa. Traveling over 2000 kilometers using a mix of almost two dozen local trains, five buses, and one boat, we managed to traverse more than half of Japan without setting foot on an airplane. It wasn't the most convenient way to travel. It did, however, provide a more relaxed pace and views of some off-the-beaten-track locales. Backpacking through Japan was also a cheap alternative to the more conventional bullet trains and planes. Although it required a bit of planning, traveling cheaply allowed us to save a few hundred dollars. If you want to follow in our footsteps or read about our trip, you can find out more below.
Week 1 – Traveling Cheaply from Tokyo to Hiroshima
Day one of trip started with a road trip to Ise with a group of friends. Although the car hit a snag along the way, we managed to make it to our destination and tour the historic Grand Shrine.
Our second day of backpacking through Japan began at a deserted station near Ise. From there we got the hang of long-distance train travel on the way to the old capital of Kyoto.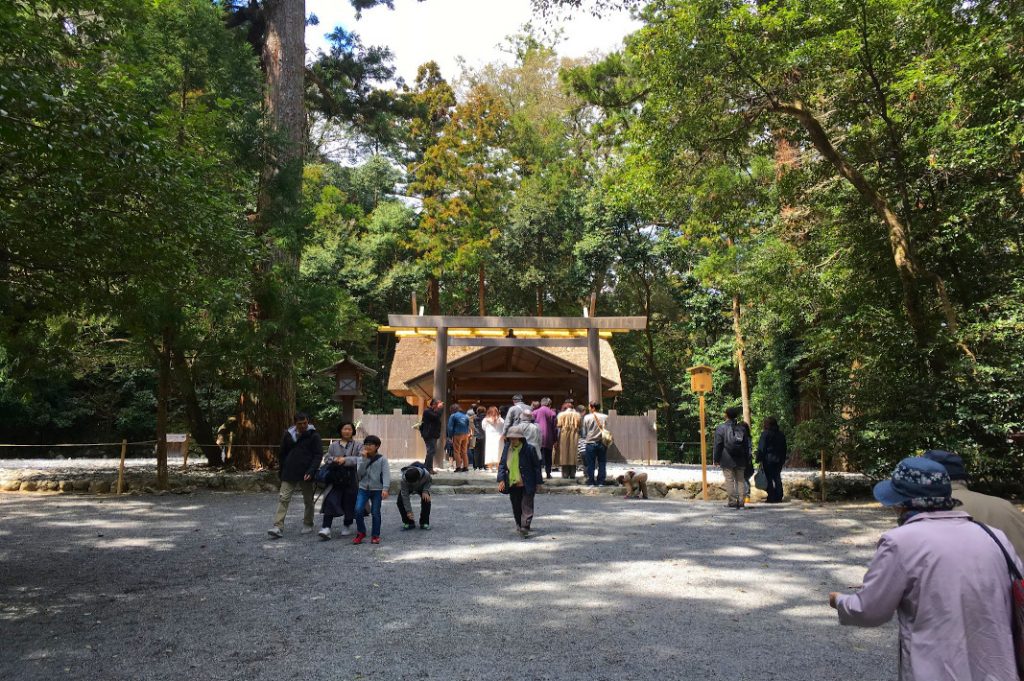 Our journey saw us rushing through some of Kyoto's most famous and serene sites on day three. This day proved a bit hectic, but we managed to see everything we needed to before rushing to catch the train.
Day four was another day of rushed travel. In the morning, we toured the crumbling ruins of Takeda Castle, also called the Machu Picchu of Japan. In the afternoon, we returned to our train travel and made our way down to the hushed forests of Shikoku.
On the fifth morning of our trip, we traveled along the coast of Shikoku to Matsuyama. Once there, we made the pilgrimage to the storied Dogo Onsen, where I had an encounter with a chatty local.
After Matsuyama, it was time to return to the mainland, but trains didn't operate along Island Wave Sea Highway. Intent on traveling cheaply, our sixth day required a highway bus instead. In the evening, we explored the winding and cat-filled streets of Onomichi.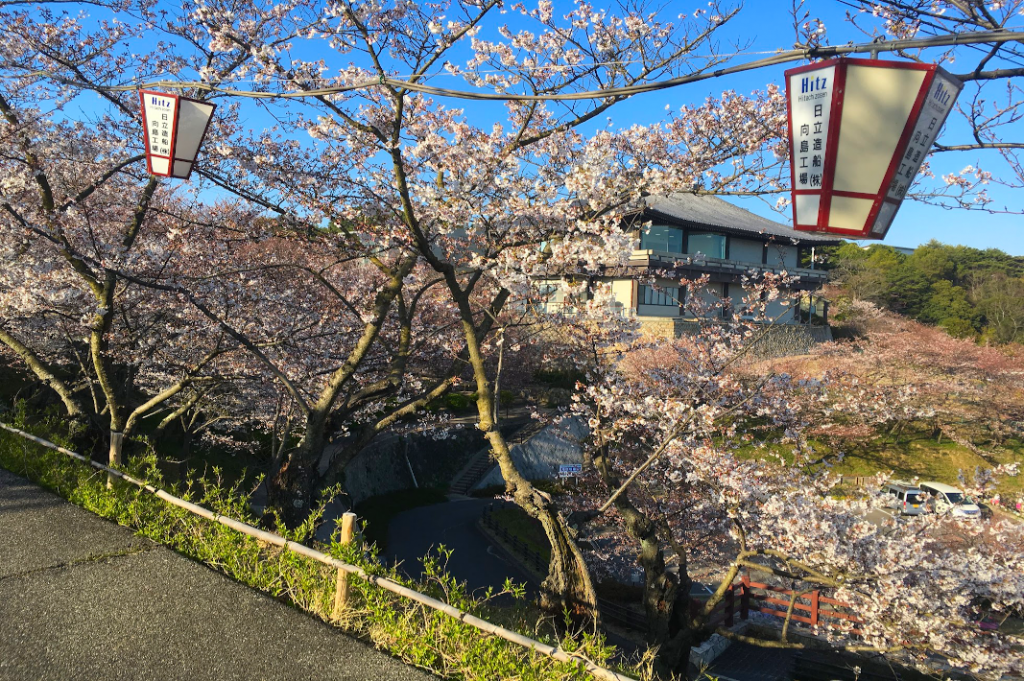 Day seven concluded our first week of backpacking through Japan. In the eclectic city of Hiroshima, and we had a chance to take in the city's layered history.
Week 2 – Train Travel from Hiroshima to Kagoshima
Day 8: A rejuvenating trip to Miyajima marked our last full day of backpacking in Honshu. The stunning landscape of forest, mountain, and sea marked the beginning of our second week of travel.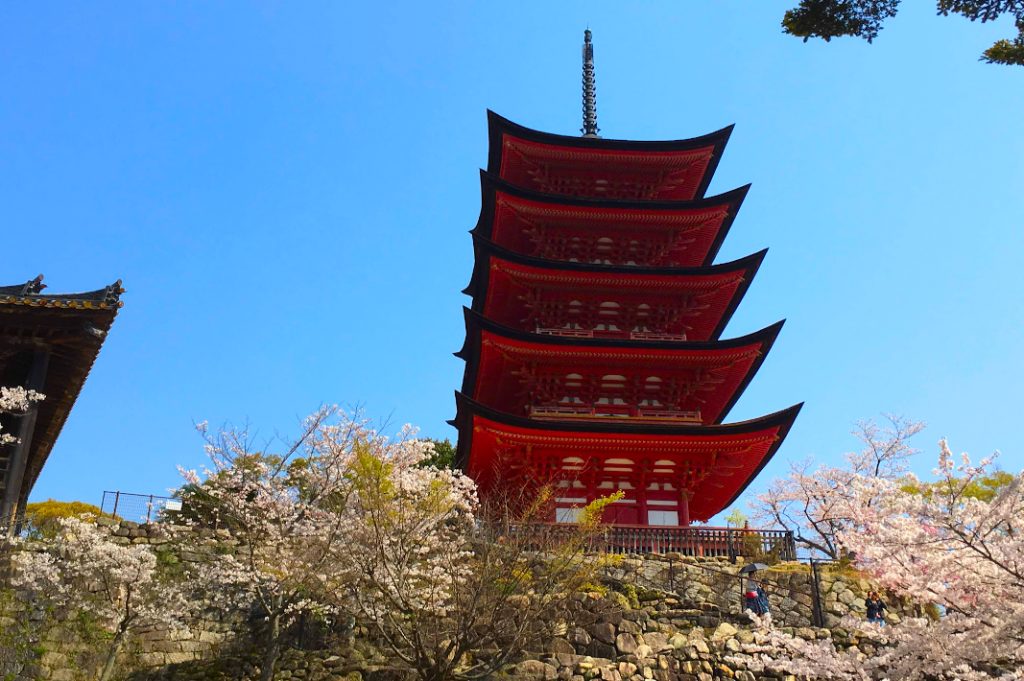 We had a long day of travel between Hiroshima and Fukuoka on day nine. Getting cozy on a series of local trains, we watched the rural scenery of Honshu transition to the craggy coasts of Kyushu.
We woke up in Fukuoka and spent our tenth day of backpacking through Japan lazing about in the springtime air. The quiet of a large central park provided the opportunity for an afternoon nap and a quick paddle in a swan boat.
While heading south, we discovered a hidden restaurant in an elderly couple's house. After sampling their tasty ramen, we returned to the train and ended day eleven in the onsen town of Hitoyoshi.
Day twelve was the final day of train travel and was spent in the wood-paneled cars of an old-fashioned train that plunged through the mountains before arriving in Kagoshima at the southern tip of Kyushu.
We explored Kagoshima and took a ferry to the volcanic island of Sakurajima on day thirteen. Taking in the best the island had to offer, we managed to avoid the perpetually falling ash.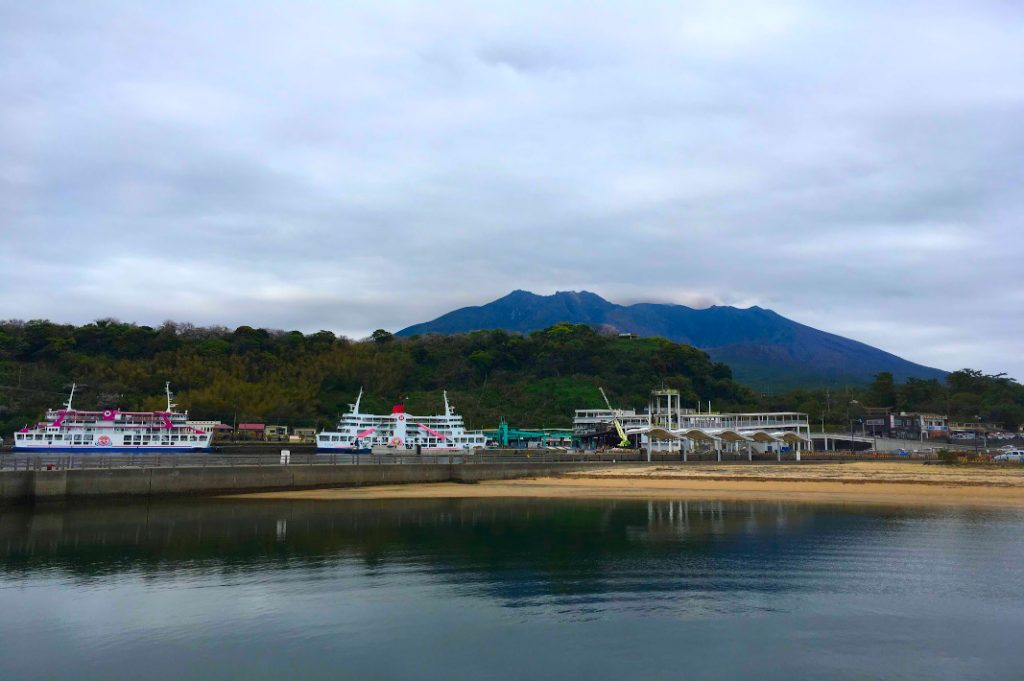 Traveling cheaply meant that there was only one transportation choice on the fourteenth day of the journey. An overnight ferry took us to Okinawa, but required us to sleep in somewhat crowded quarters.
Week 3 – Backpacking Around Okinawa
We awoke in Naha on day fifteen and toured the reconstructed Shuri castle. We also got a taste of Okinawan hospitality as we wandered through the teeming streets of the tropical capital.
Pristine beaches awaited us in Zamami on day sixteen, where we snorkeled, hiked, and swam with a sea turtle. Only a short trip from the main island, Zamami felt like stepping into another world.
The seventeenth day of backpacking through Japan took us to Okinawa World. Though we didn't buy any of the plentiful souvenirs on offer, we managed to take in the labyrinthine depths of the Gyokusendo Caves.
After several days in the south of Okinawa, we traveled north and indulged in some resort time on day eighteen. It was a little oasis of luxury at the end of three weeks of cheap travel.
Day nineteen was the final day of our backpacking trip. We visited the Churaumi Aquarium and got a view of some of Okinawa's colorful marine life. Returning to Naha, we took in the equally colorful city one last time before returning to Tokyo.
Post by Japan Journeys.