Although the pilgrimage was technically complete at Hongu, we wanted the sense of accomplishment from hiking coast to coast. Therefore, we and two bus loads of hikers packed ourselves into a local bus from Yunomine Onsen to the Ukegawa Trailhead where we would hike from Ukegawa to Koguchi.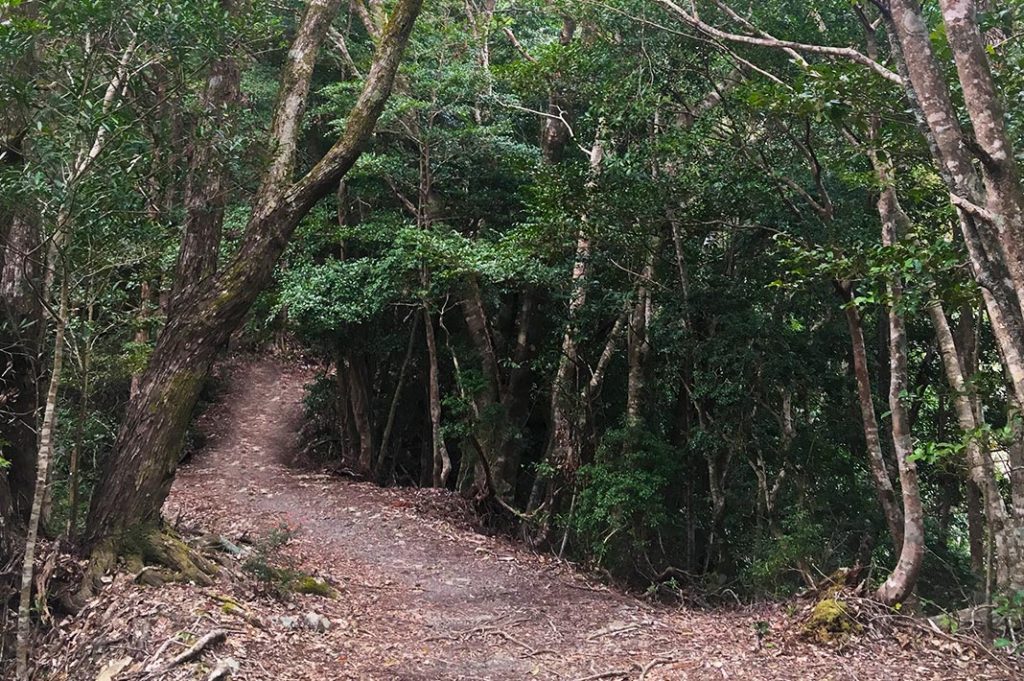 Kogumotori-goe: Ukegawa to Koguchi
The day's hike followed the Kogumotori-goe path from Ukegawa to Koguchi. In total, 13km long, an elevation gain of 670m, elevation loss of 690m and a recommended time of 4.5–6 hours. Plenty of time to take in the views and stop for photos and stretches.
Close to the starting point was a small convenience store selling lunch items like onigiri (rice balls) or sandwiches. Not to be missed are the most delicious donuts on the counter. They look like hot jam donuts but are filled with sweet bean paste. You won't regret bringing one along for afternoon tea.
The trail begins with a slow and steady five kilometer incline followed by some minor ups and downs, then finally ending in a four kilometer descent. As we walked, we imagined the creatures quietly watching us pass. Then to our equal surprise, we encountered a doe and her fawn making their way downhill across the path.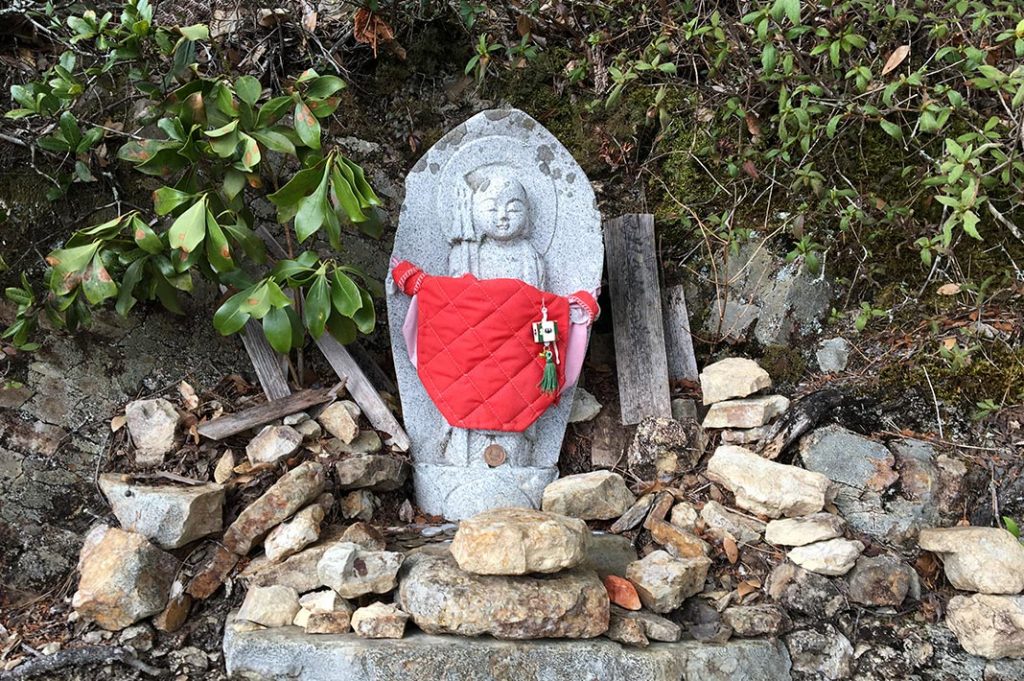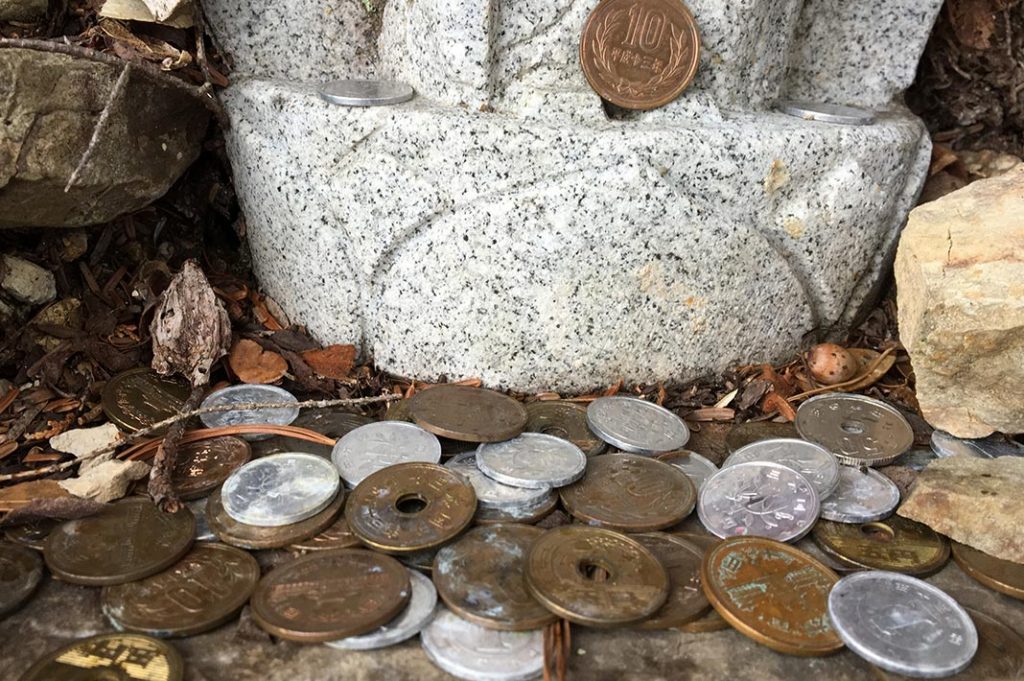 Sights along the way
This day has some lovely views, including at the Sakura-jaya Teahouse Remains which makes for an excellent place to take a break and enjoy the surroundings.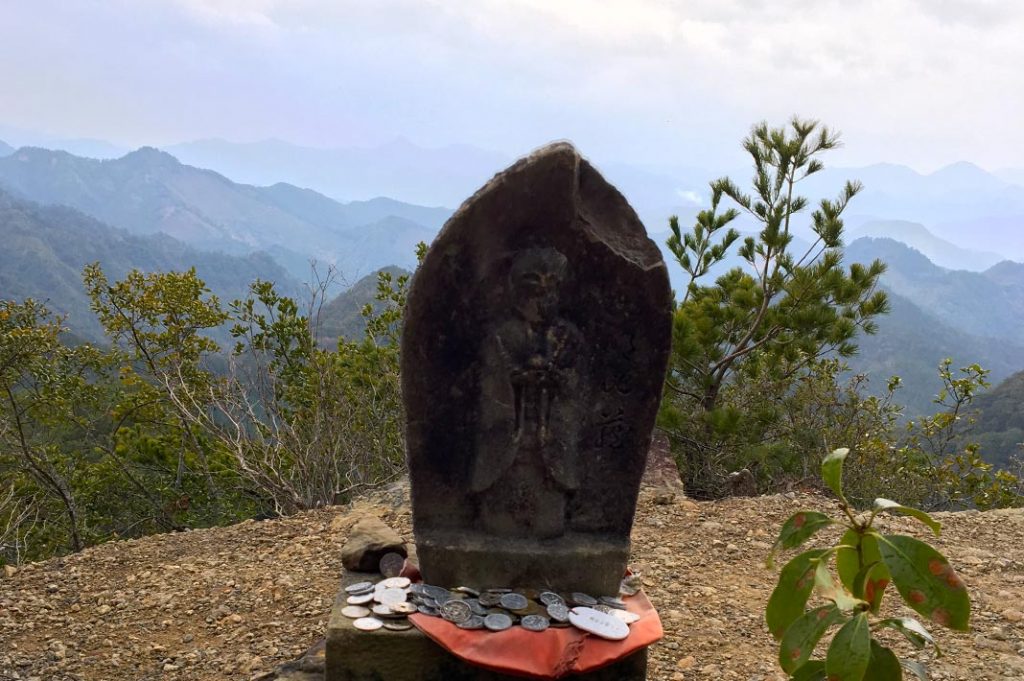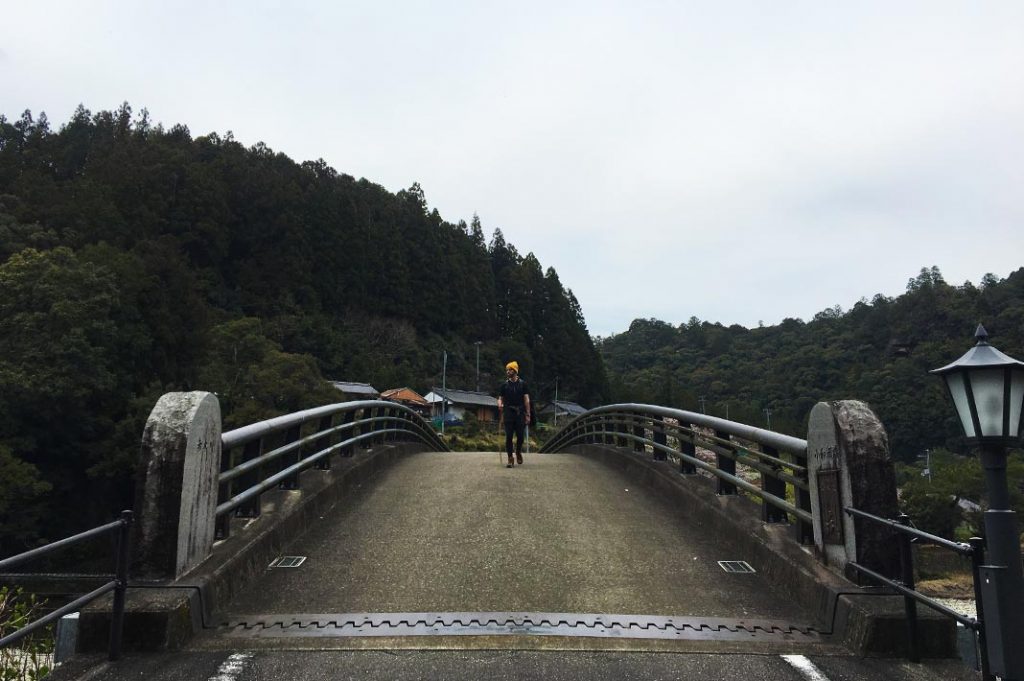 Coming toward the end of the hike near Koguchi was another treat. This small valley town sidling the Akagi-gawa river was quaint and calm. Lovely blossoms lined the river, and the local shopkeeper directed us to a small picnic table where we had our makeshift hanami while waiting for the hotel pickup. The public toilet resided in what looked to be an abandoned school, which made for an interesting (spooky) break.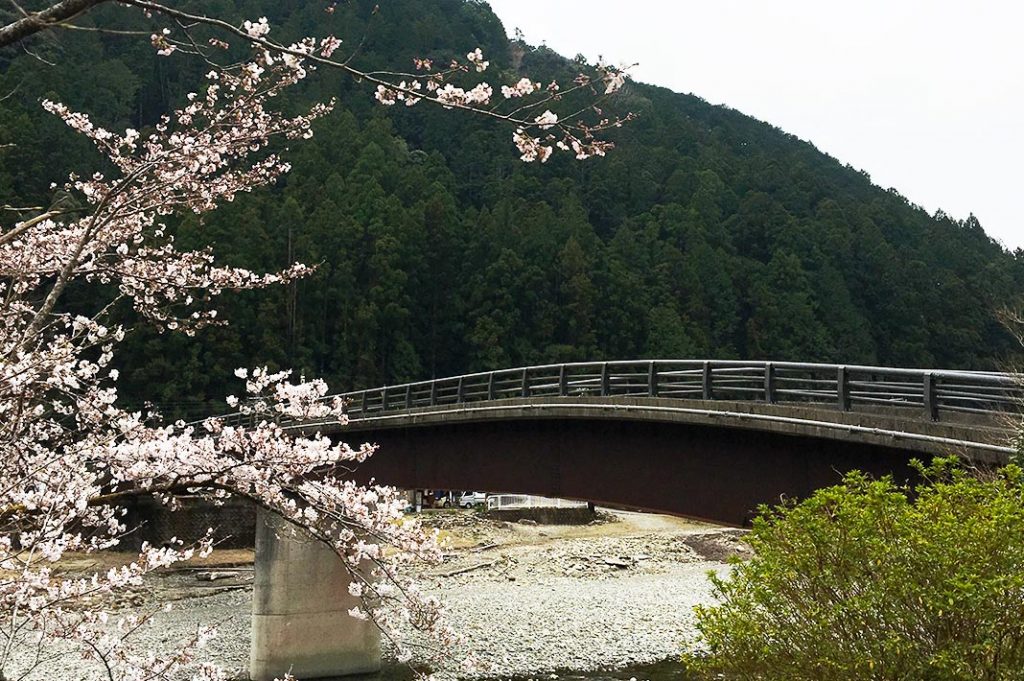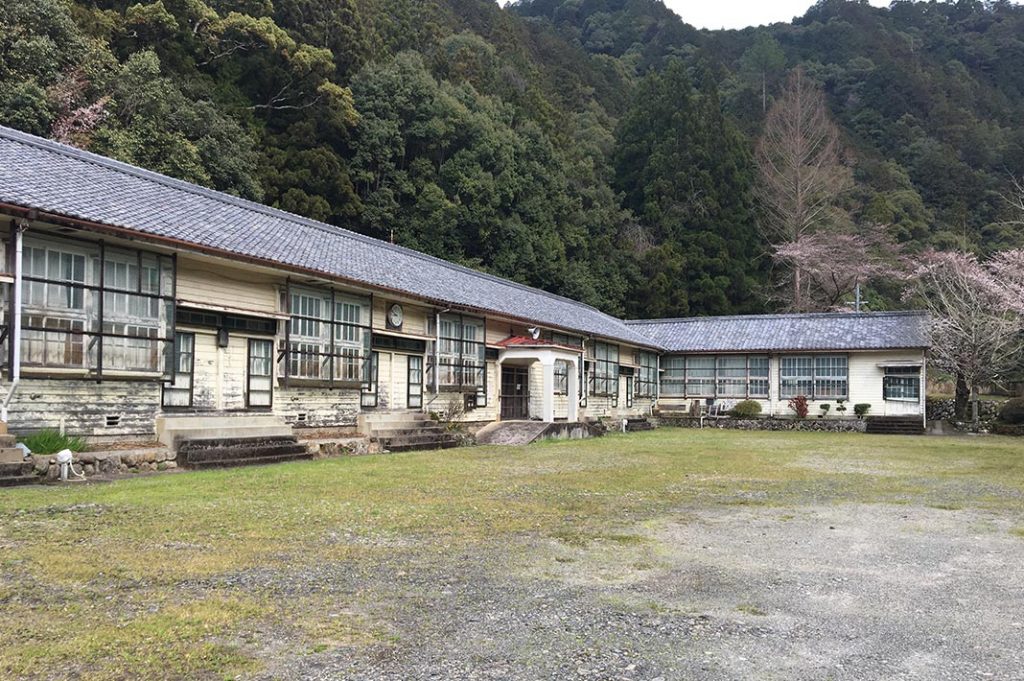 The accommodation for the night was at Takata Green Onsen Hotel. It is the typical countryside accommodation–everything you need with a healthy dose of quirk. The menagerie of taxidermied animals, fun table tennis area and gorgeous views from the outdoor onsen made it very memorable.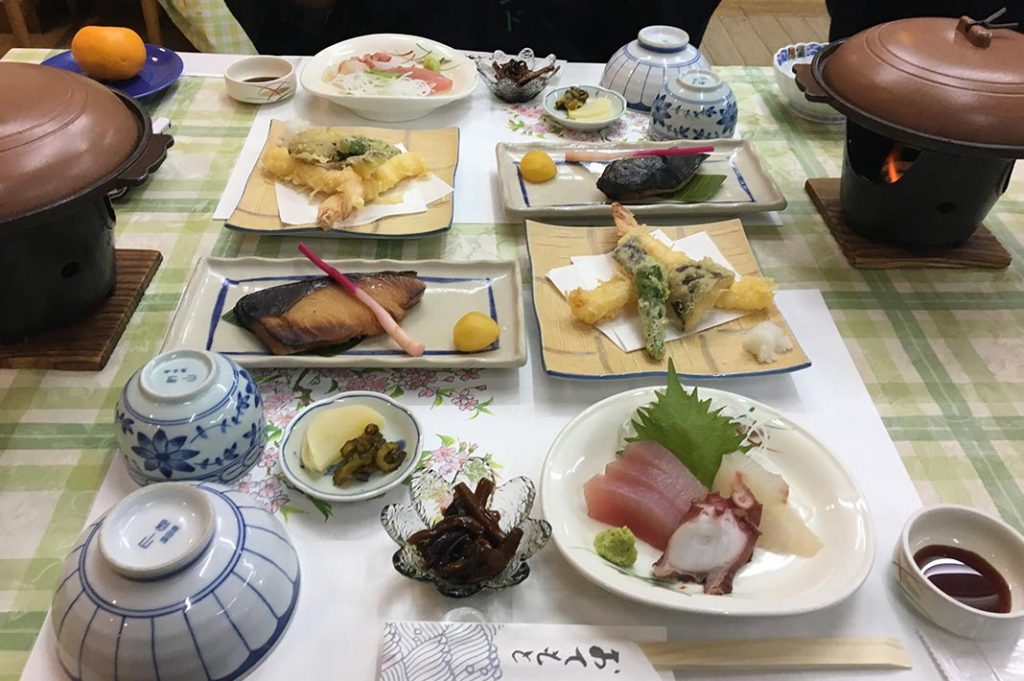 With each additional day of walking, falling asleep at night had become easier. The final day of the hike promised to be a big one so a good sleep was in order.
Post by Japan Journeys.