The Benesse House is an art museum and hotel located on Naoshima's south coast. Perched high on a hill, it overlooks the beautiful Seto Inland Sea, affording visitors a taste of natural beauty alongside the artwork. With paintings, installations and sculptures by artists such as Yayoi Kusama, Andy Warhol, David Hockney and many more, it's a must-see for visitors to Japan's 'art island'.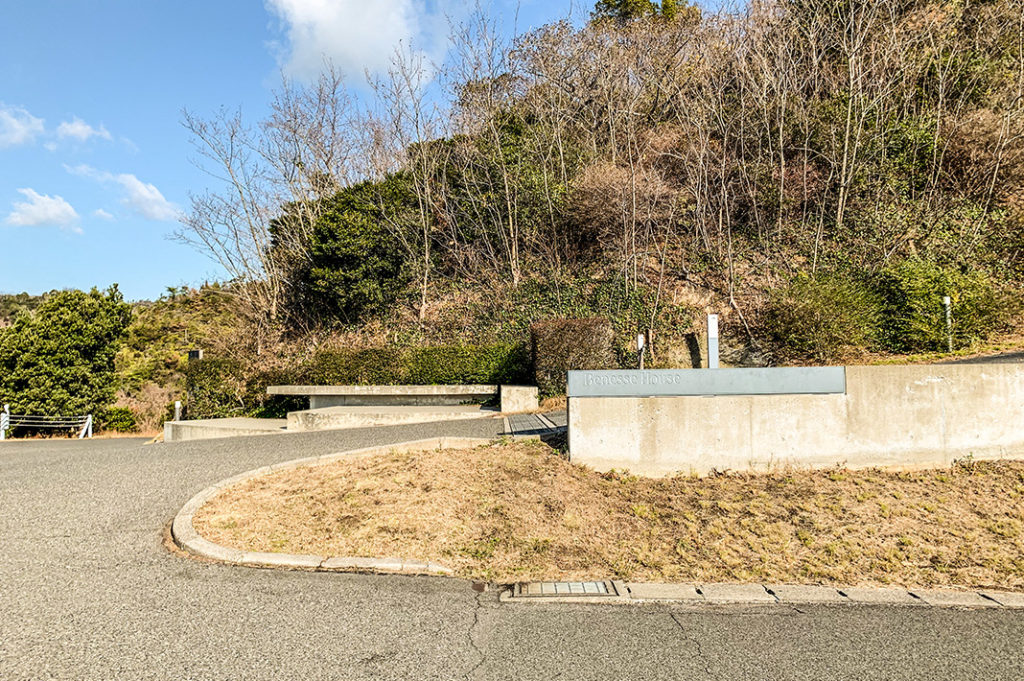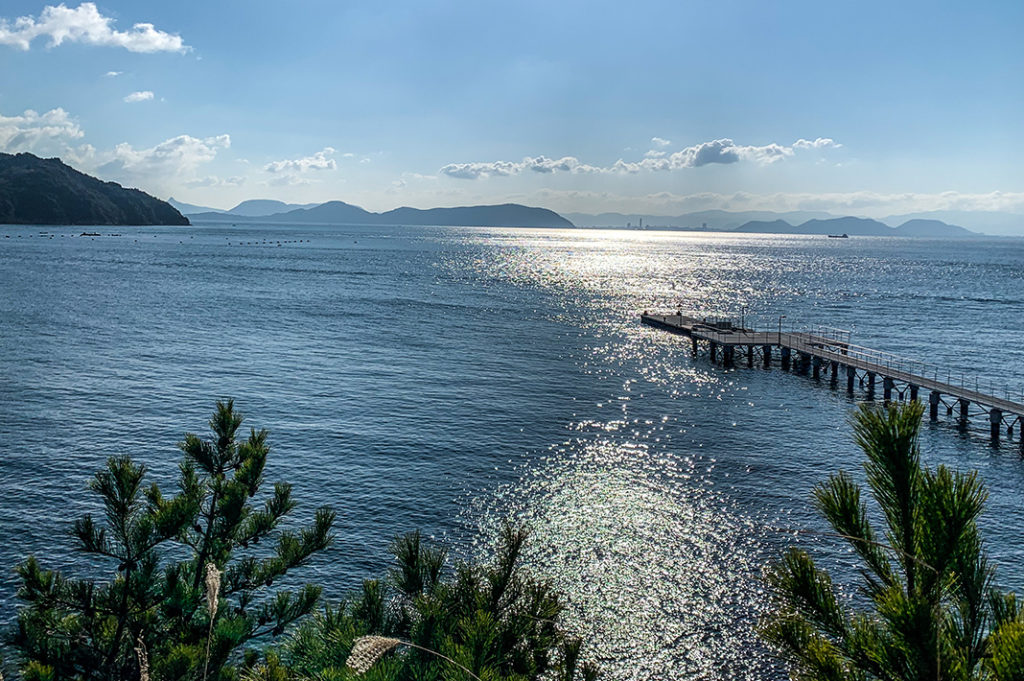 Designed by the renowned Tadao Ando in 1992, this series of concrete buildings aesthetically matches its younger siblings over at Chichu Art Museum and Lee Ufan Art Museum. Together they form the "museum district" of the island and are connected by a free shuttle bus.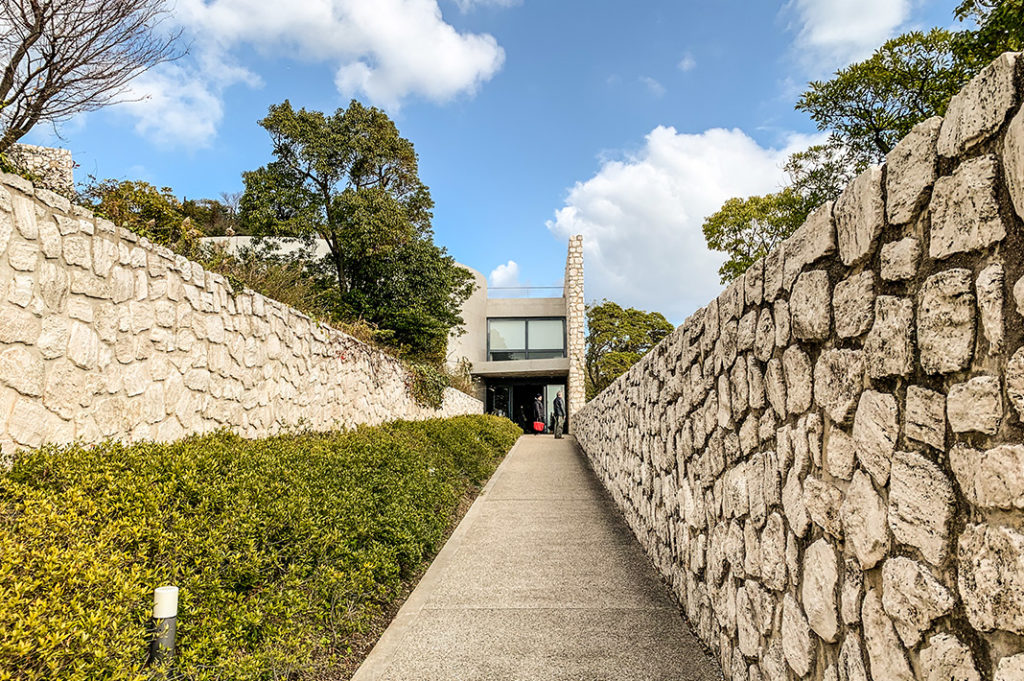 Visitors to Benesse House can enjoy the carefully curated works across multiple levels and spaces, while simultaneously taking in lovely views and the sleek stylings of Ando himself. This is by design, naturally. Benesse House embodies the concept of "a coexistence of nature, art and architecture", evident in the large windows, outdoor sculptures and works featuring the coastal environs.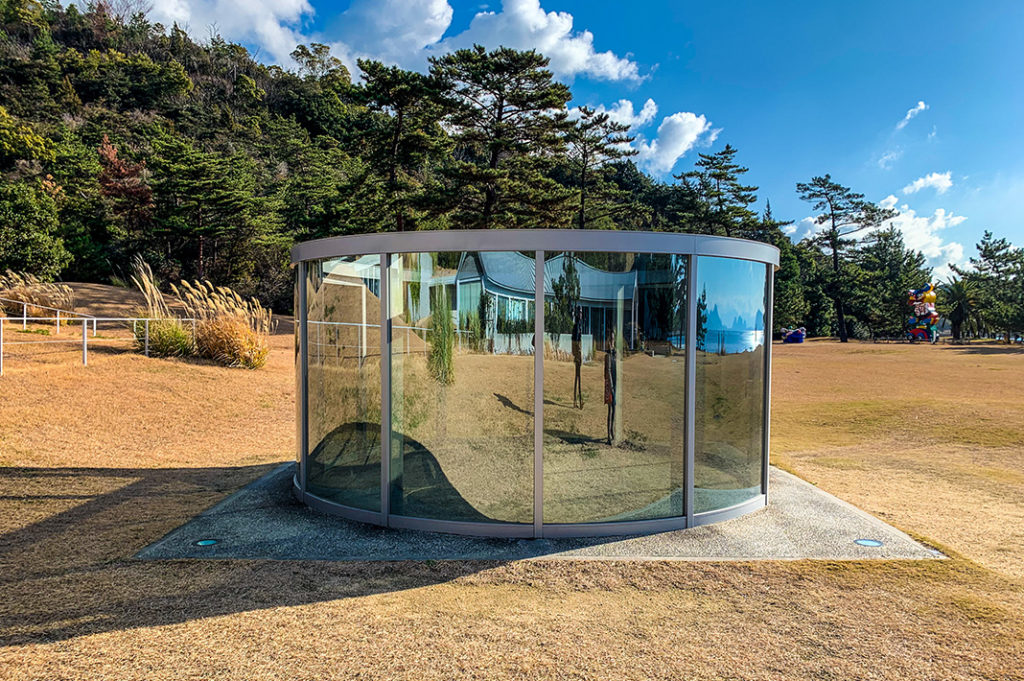 Outdoor Works
Benesse House is not your typical 'four white walls' kind of place. For starters, many of the walls are made from concrete or glass. Furthermore, much of the art can be found outside, open to the elements. There are, in fact, twenty outdoor works on the lawns, hills, piers and seashores surrounding the museum. Like some pieces inside, four of these are 'site specific' meaning the artist lived on Naoshima while creating it.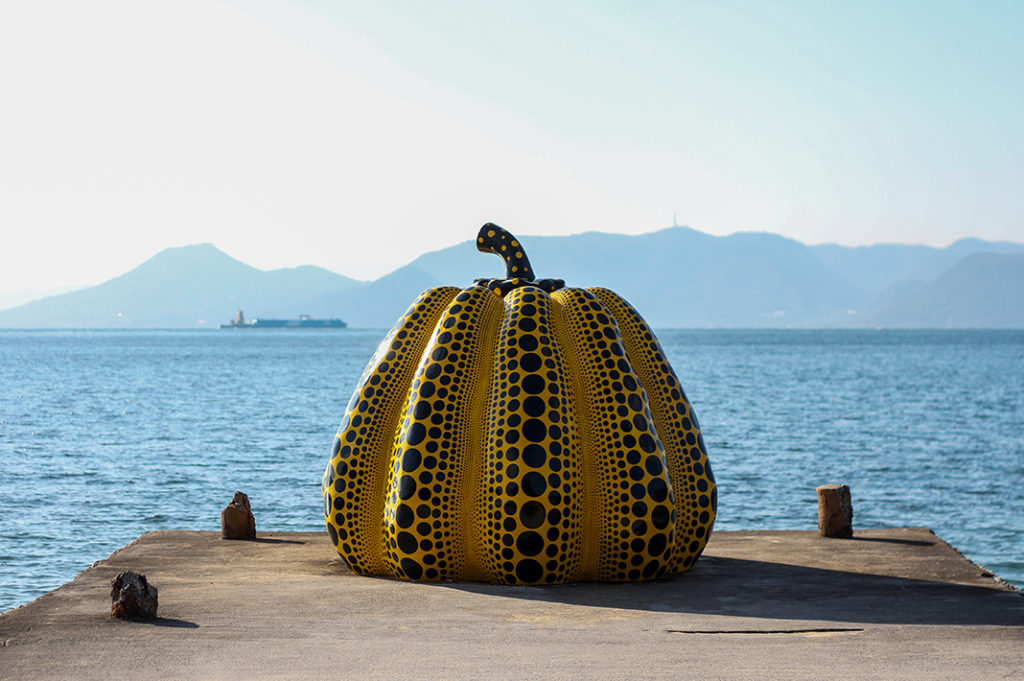 From Yayoi Kusama's iconic pumpkin to George Rickey's 'Three Squares Vertical Diagonal' on the hilltop, there is something to ponder everywhere you roam.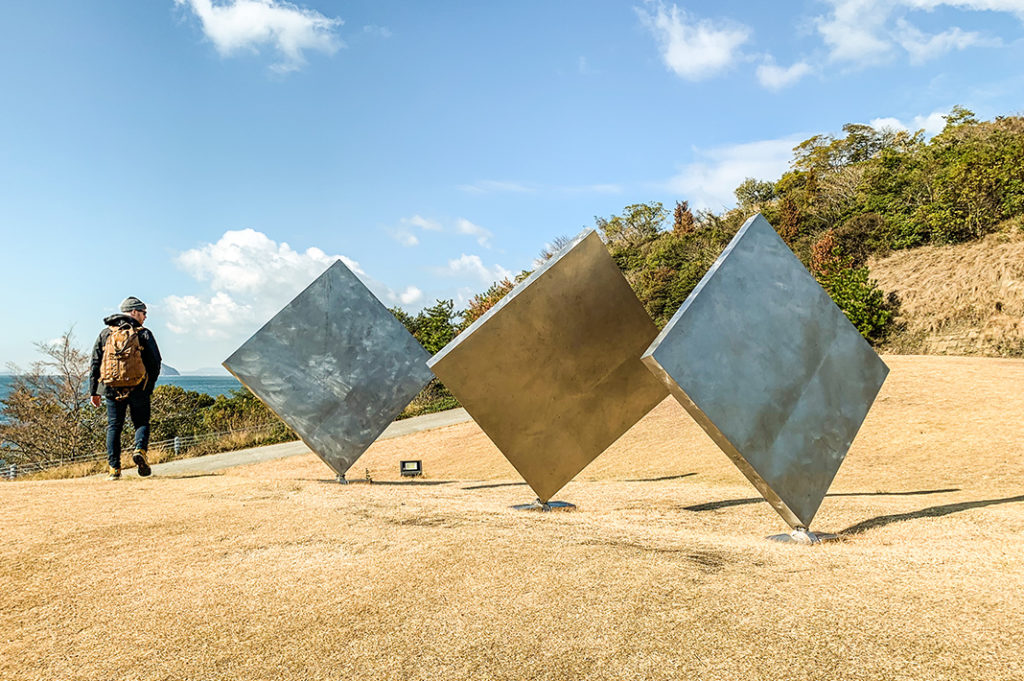 Interestingly, the works are illuminated at night which allows for a quieter viewing experience. The sculptures isolated against the inky black sky is quite special.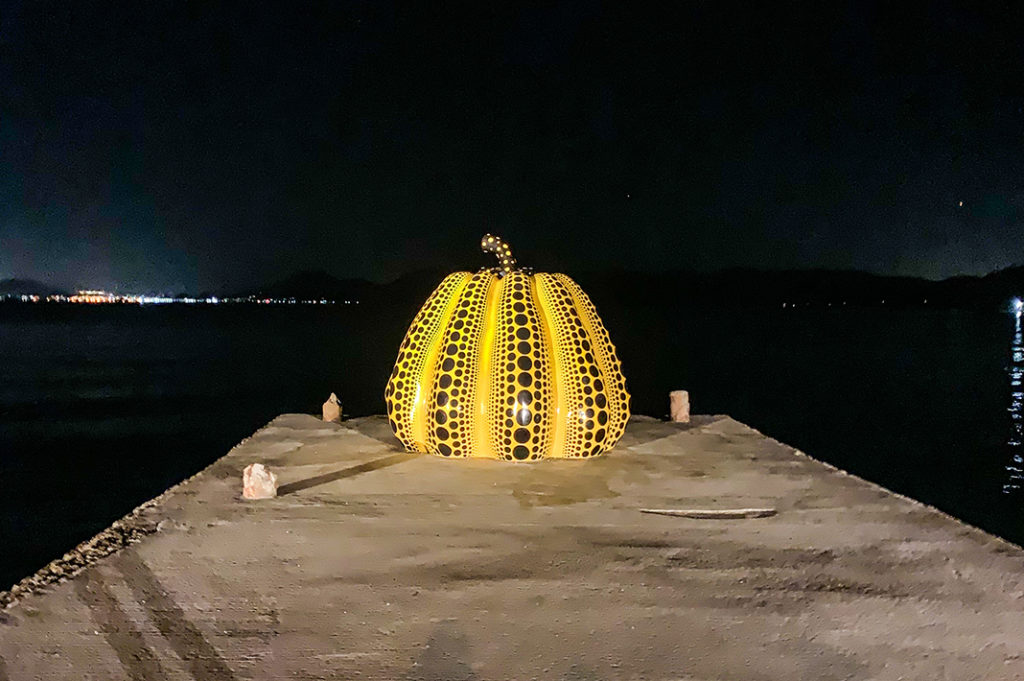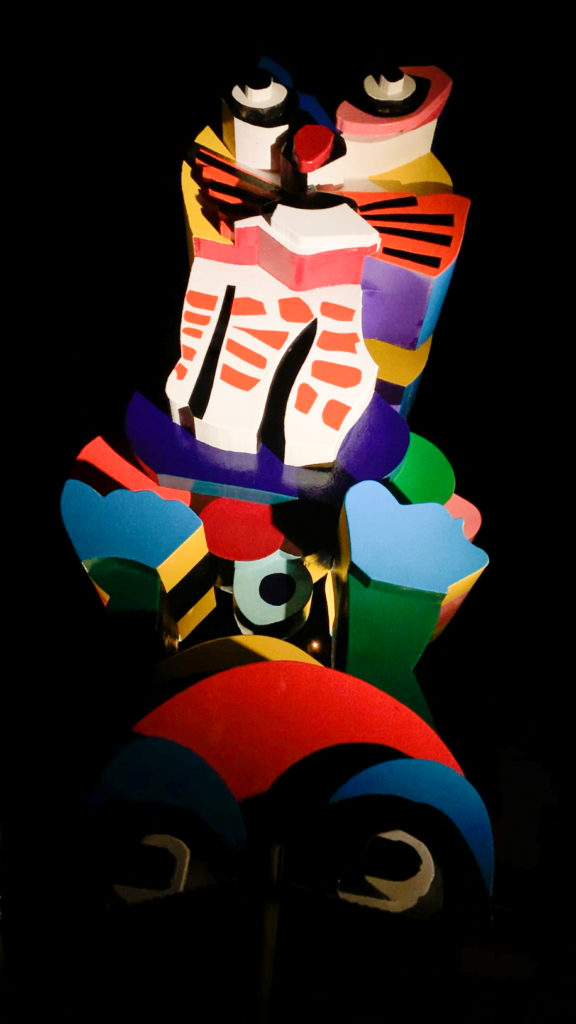 Taking it all in
Though many people visit Benesse House amidst a fairly packed itinerary, there are plenty of facilities available for those who like to take their time. There is a library where you can browse art and architecture books, a gift shop for all your pumpkin souvenirs and a restaurant featuring coastal views and the works of Andy Warhol.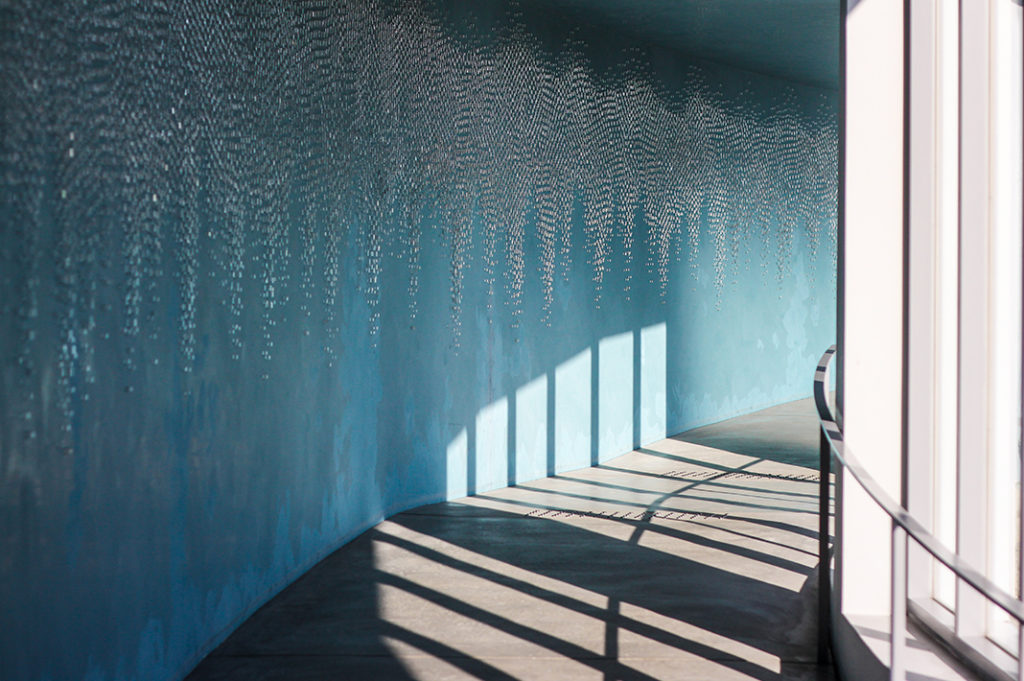 For those who love being surrounded by art at all times, you have the option of staying onsite. Benesse House is separated into four buildings with unique accommodation options in each. Guests have around the clock access to the museum, as well as a number of exclusive works. The on-site day spa and open air bath are also a nice touch. For room images and availability, check their website. Prices are upwards of 30,000 per night.
Accessing Benesse House
The most popular way to access Benesse House is via bus. From the Miyanoura port, catch the town bus to the final stop, Tsutsuji-so (¥100, 12 minutes). From here, you can walk to Benesse House in minutes, exploring the outdoor sculptures along the way. Alternatively, catch the free shuttle bus from Tsutsuji-so which runs every thirty minutes and will take you uphill to the entrance. The shuttle bus timetable is here. However, please note that the bus does not operate on days when the museums are closed.
For a well-rounded art museum experience in a stunning natural setting, you can't go past Benesse House. The unique blend of nature, art and architecture is what makes Naoshima so special; it's a place you'll certainly remember for years to come. 
See more great things to do in Naoshima here.
Name: Benesse House Art Museum
Address: Naoshima, (link)
Open: 8:00am until 9:00pm (closed Mondays)
URL: http://benesse-artsite.jp/en/art/benessehouse-museum.html
Post by Japan Journeys.