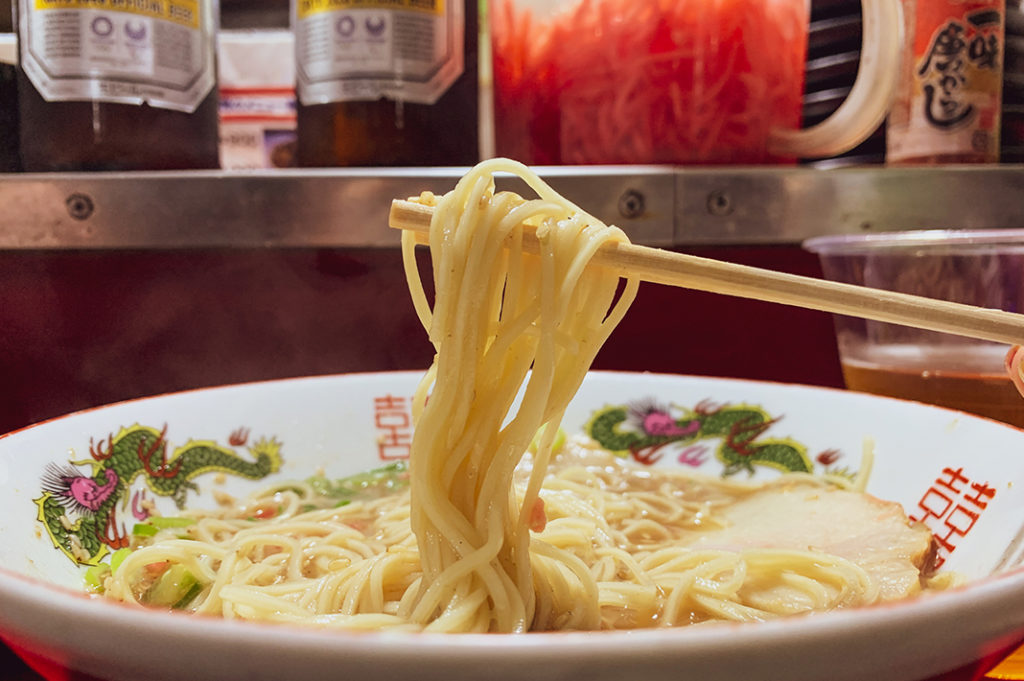 A bowl of ramen is a wonderfully comforting thing. The steaming broth, the springy noodles and the carefully prepared toppings are unique in every shop you visit. There's also a fun duplicity in that some consider it to be junk food, while others line up for hours at Bib Gourmand and Michelin ramen restaurants. Naturally, not all ramen bowls are created equal. Tokyo prefers a soy sauce base, while Sapporo is known for their miso bases and decadent corn and butter toppings. I can't forget tsukemen, in which the noodles are served separately to, and dipped in, the broth. Another popular style, and perhaps my personal favourite, is Hakata ramen, also known as tonkotsu ramen. An everyday meal it is not, but an essential one when visiting Fukuoka. 
Tonkotsu Ramen, aka Hakata Ramen
As the name suggests, this style of ramen originated in Hakata, a district of Fukuoka city on the island of Kyushu. 
The soup broth of Hakata Ramen is made by boiling pork bones with other seasonings such as garlic and onion. (What's not to like, so far?) The secret to its notable rich flavour, though, is time. I once asked a ramen chef how long he boils his tonkotsu broth for each day, to which he laughed and simply replied "Himitsu", or "It's a secret." Just assume that it's going to be upwards of 8 hours at a rolling boil—some even take a few days. The result of all this care is a thick, opaque broth, absolutely packed with a rich, pork flavour that simply can't be beat.
Thin noodles are quickly boiled in water and added to the broth when they're still a tad hard in the middle. This is said to have been for the benefit of local fish market workers who needed their cheap meal, like, yesterday.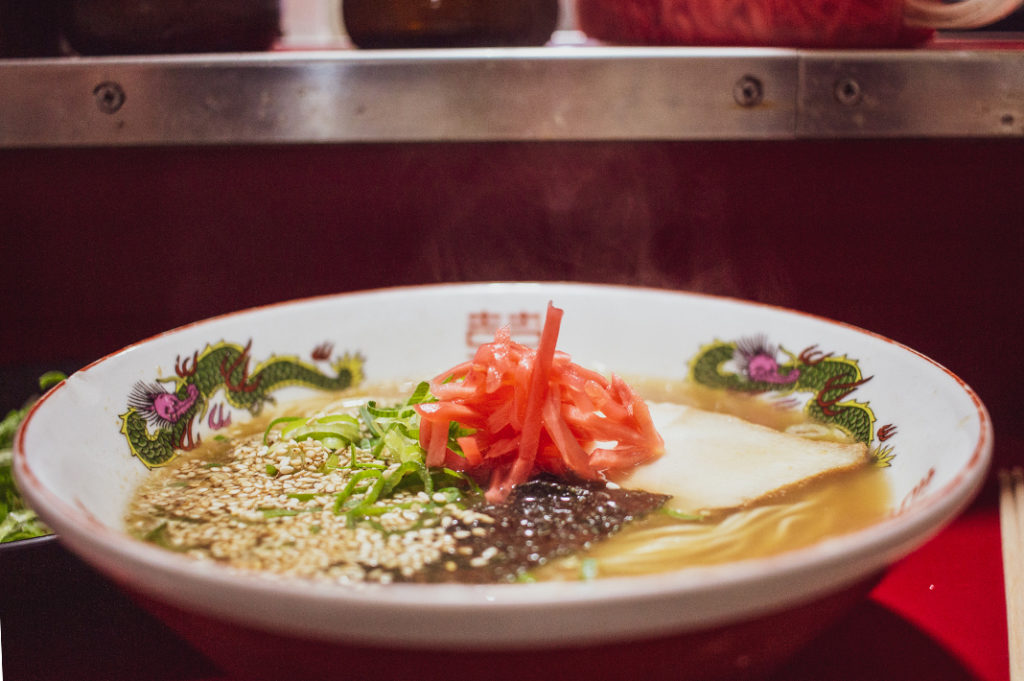 It will always come topped with slices of tender roasted pork belly, plus things like spring onions, sesame seeds, kombu seaweed, kikurage mushrooms, an egg and more! Depends on the restaurant, really. 
Its popularity means you can find it all over Japan, however the best place to try it is in its birthplace, the city of Fukuoka.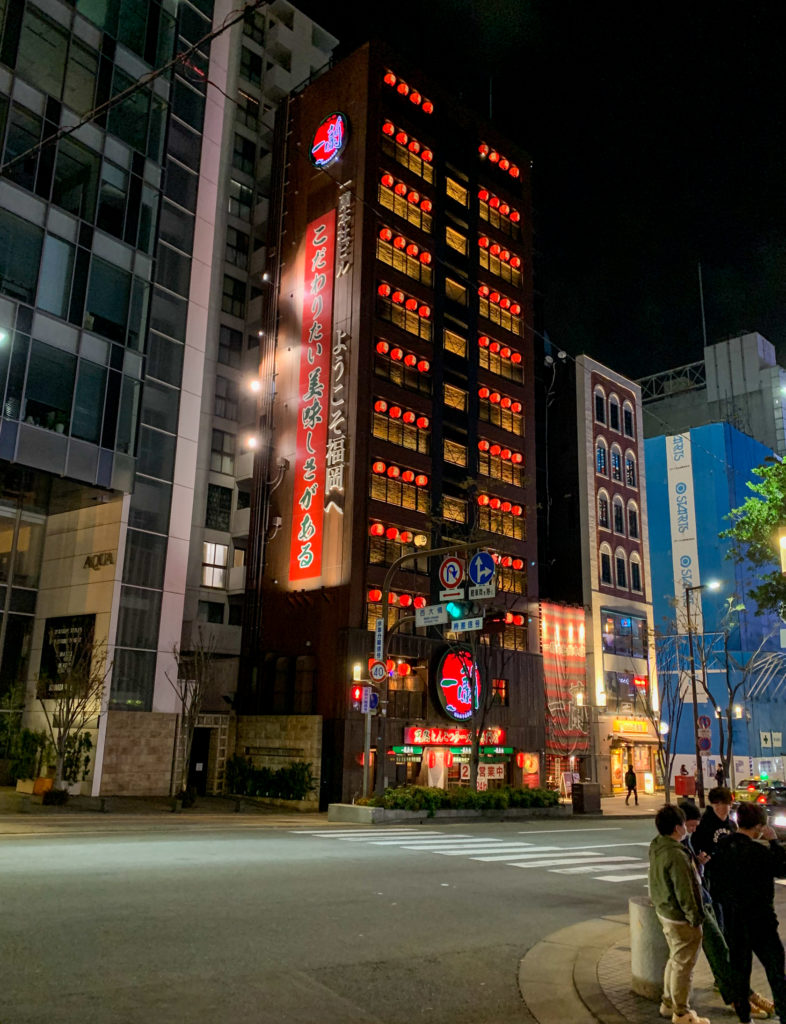 Ichiran Ramen
This chain, specialising in tonkotsu ramen, is known for its delicious food and unique atmosphere. While you can find Ichiran locations all over the map, the original store is here, in Nakasu. Automation is key at Ichiran and diners must first order and pay at the vending machine by the entrance.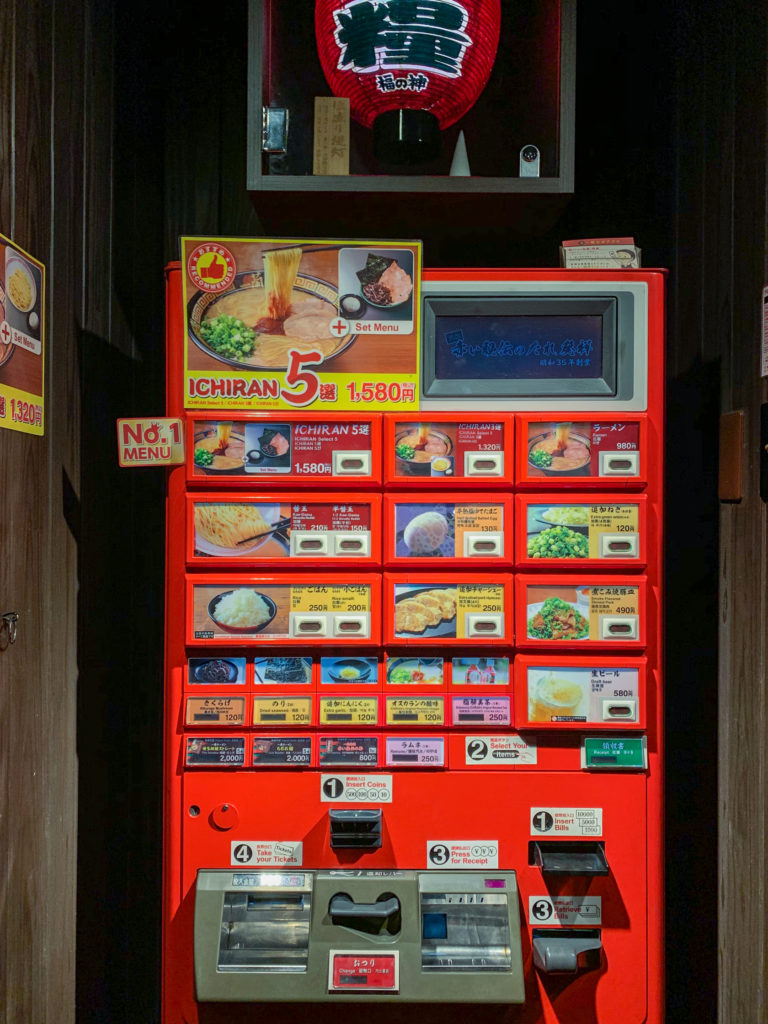 After this, head to one of their special solo-dining booths where you can fill in a customisation slip to choose your noodle firmness and add any last-minute extras.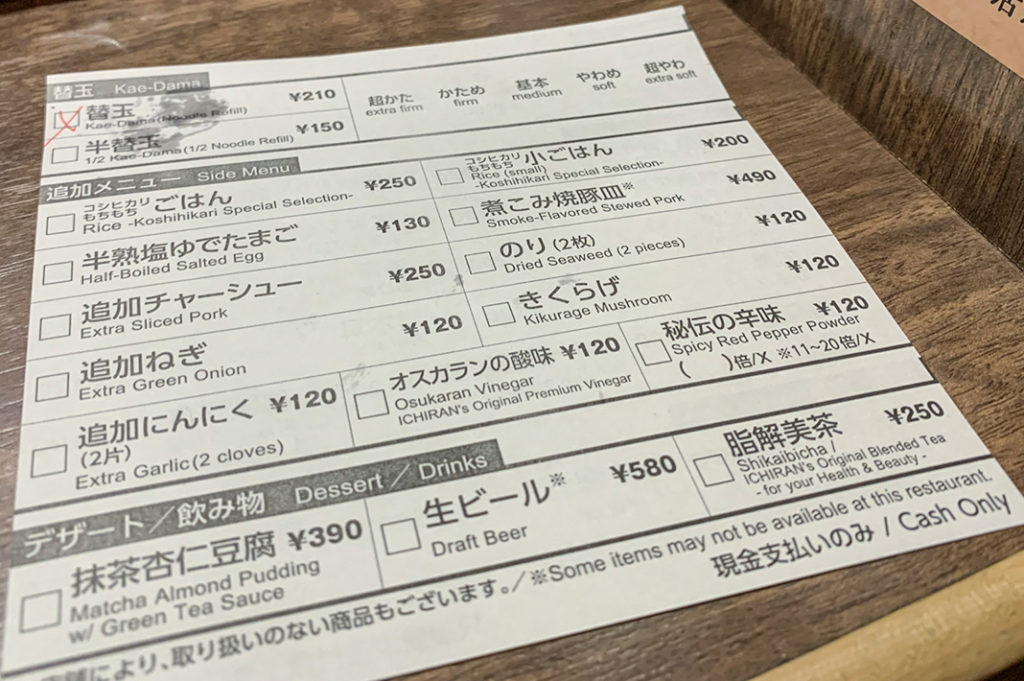 The taste doesn't disappoint, made even better by their specially-made wheat noodles.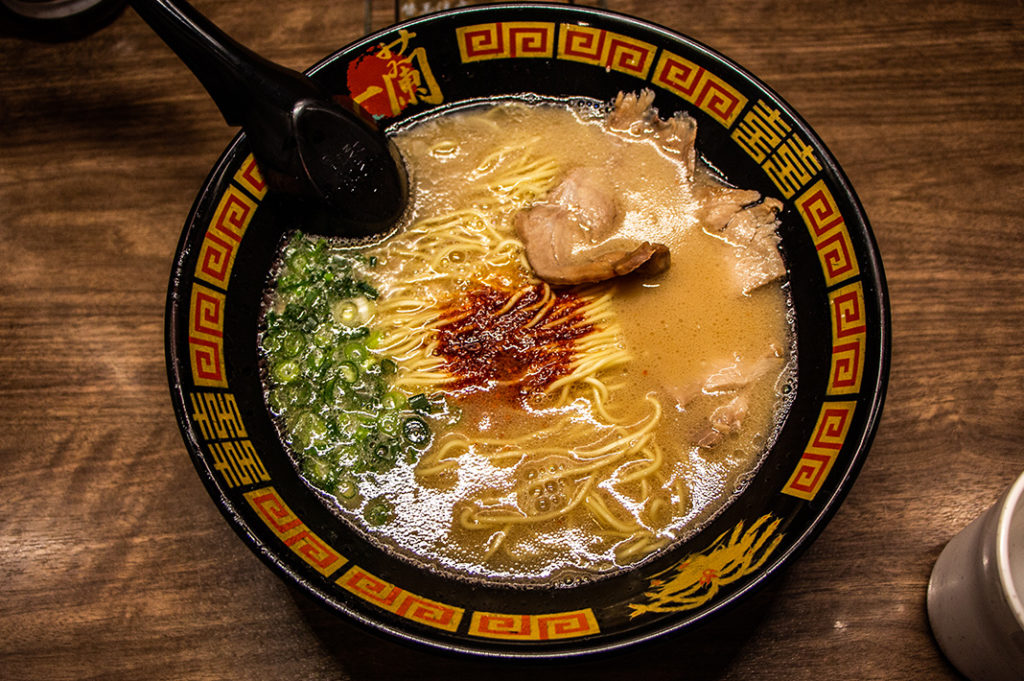 Ippudo
Ippudo is another famous Fukuoka tonkotsu chain that has attained global fame. Not only do they have international branches, but they have their own noodle-cup versions available in convenience stores, too. To try some, head to one of the many branches in town, or to the main location in the hip Daimyo neighbourhood. I've eaten there before and can attest to its deliciousness, however, three hakata ramens in my short trip is my limit.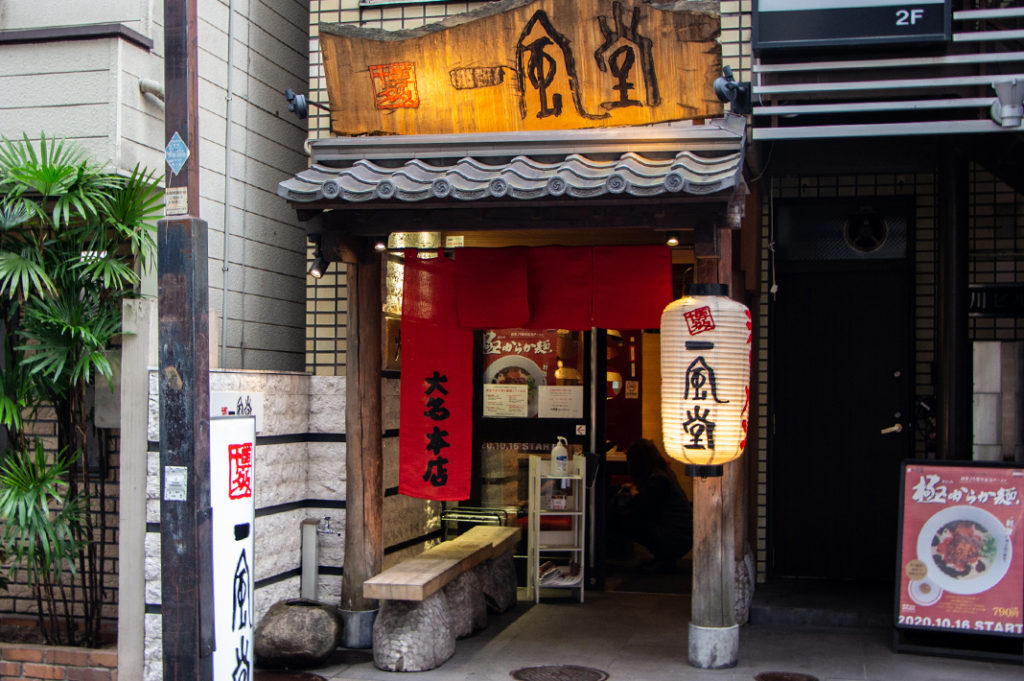 The Yatai
Another fun place to try Hakata Ramen is at the many yatai (open-air food stalls) in the city. There are roughly 100 yatai spread all over town, with hotspots in the Tenjin, Nagahama and Nakasu districts. Of these, the most visited has to be the twenty stalls lining the river on the southern tip of Nakasu.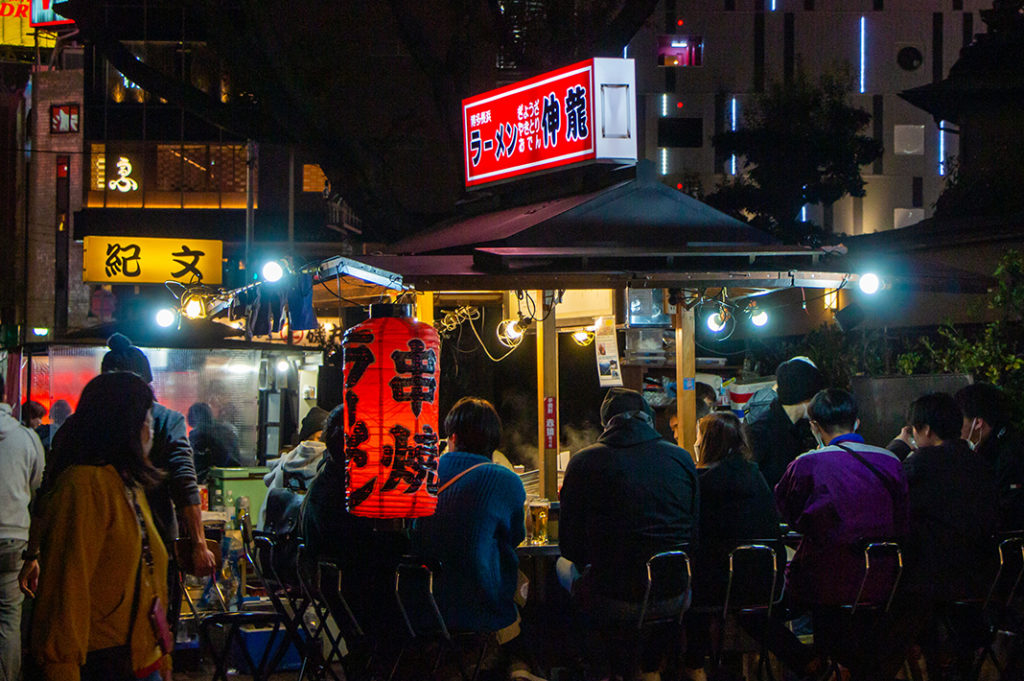 Wandering along, you'll find each stall different from the last. Lanterns and menus advertise the offerings, while touts stand outside, trying to fill the empty stools. Aside from Hakata ramen, you can try yaki ramen (similar to yakisoba), oden, the slow-simmered a la carte hot pot and other favourites like yakitori, tempura and gyoza. Read more about the yatai here.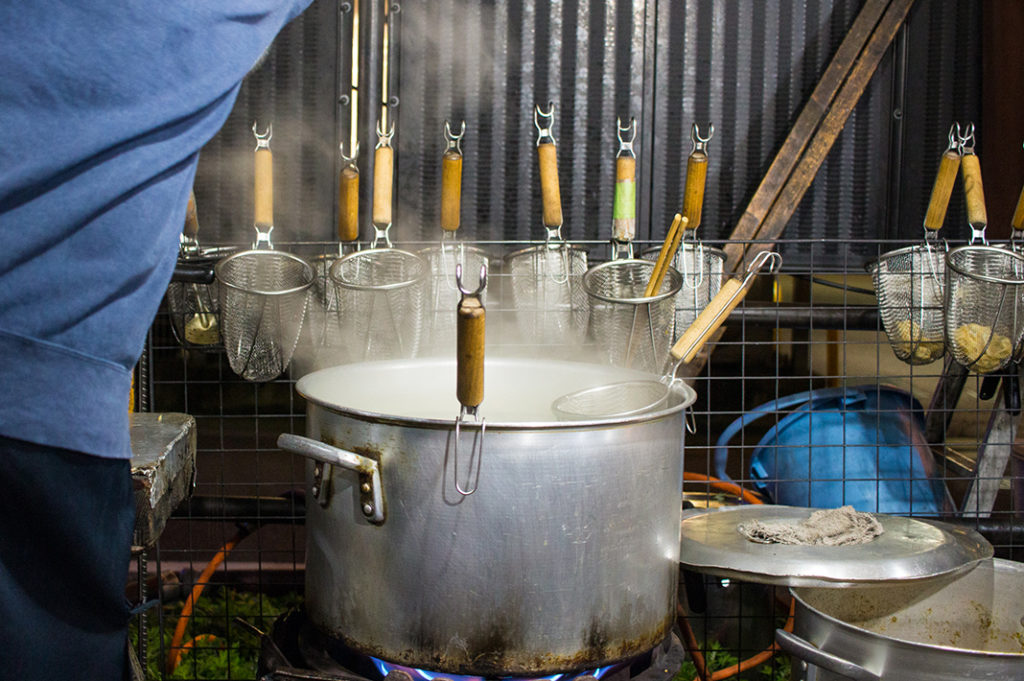 Even if you can't get to Fukuoka to try Hakata Ramen in its birthplace, make sure you seek it out, if only to see what a 24-hour pork broth tastes like.
Post by Japan Journeys.