Few dishes are more comforting on a cold, rainy day than the humble ochazuke, or "tea rice." It's a dish anyone can make at home, but eating it at a specialty ochazuke restaurant or bar is an experience. You have a far wider variety of toppings to choose from, and every ingredient is carefully prepared in a way that is less possible (and more time-consuming) at home. A place we like for ochazuke is Da Yo Ne in Roppongi, a quiet little tea rice bar tucked away on one of the side streets near Roppongi Station.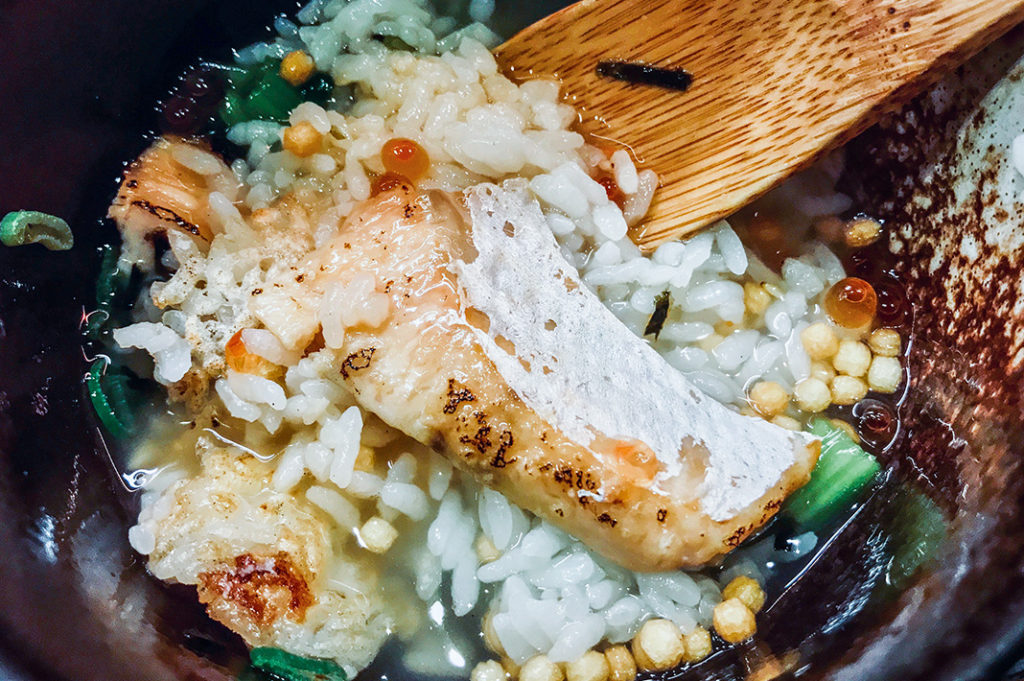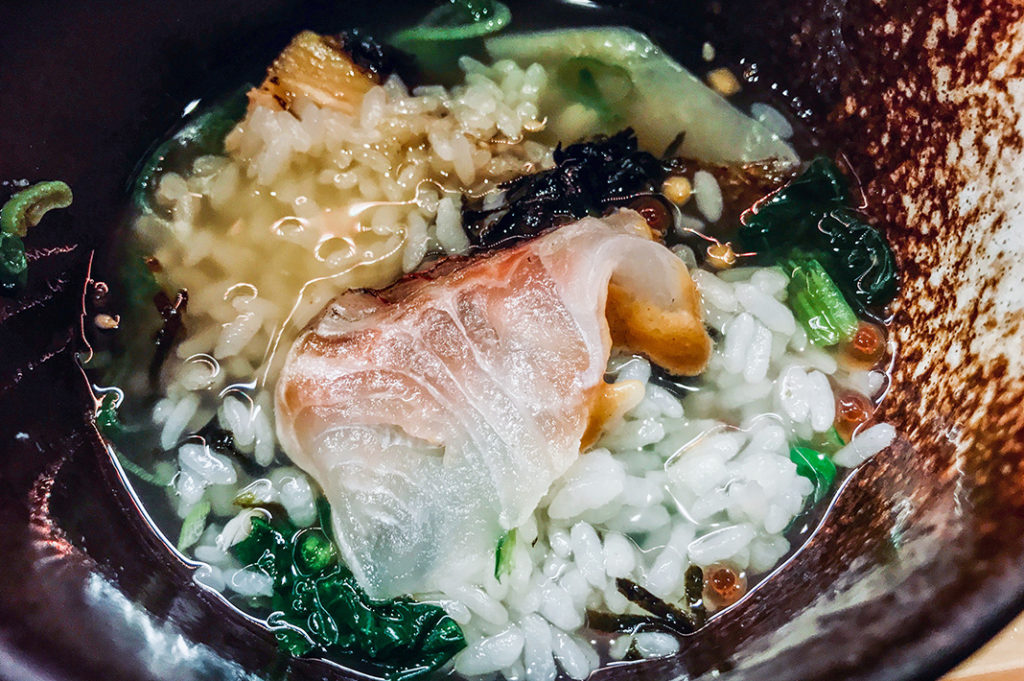 What is ochazuke?
Ochazuke translates literally as "tea rice," and at its simplest it is indeed just that—a bowl of rice with tea poured over. It is more often made with dashi stock these days, and comes with a multitude of toppings. Classic toppings include grilled salmon, pickled plum, and seaweed; though many others are possible.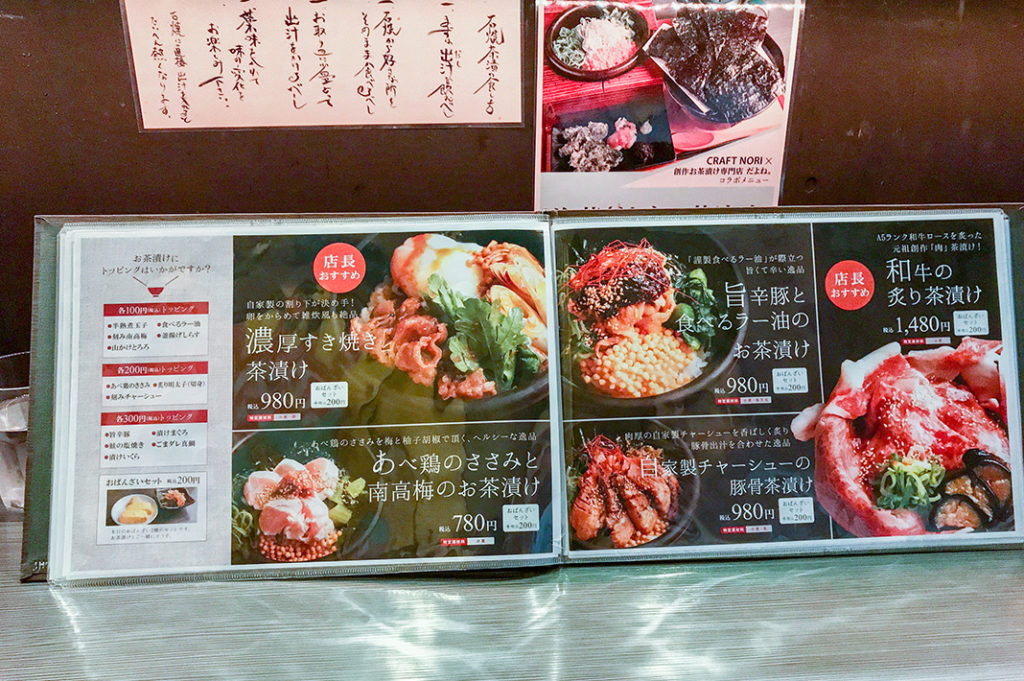 What to order at Da Yo Ne
Da Yo Ne sets itself apart from other ochazuke restaurants with a more unorthodox and creative menu. Grilled pork and gooey-yolked eggs? Slices of wagyu beef grilled till just lightly pink, with melting fat? Pale sea bream sashimi drenched with sesame sauce? Seafood and garlic butter over rice? You'll have a difficult time choosing just one—we spent ages agonising over the menu. So many choices, so little stomach space.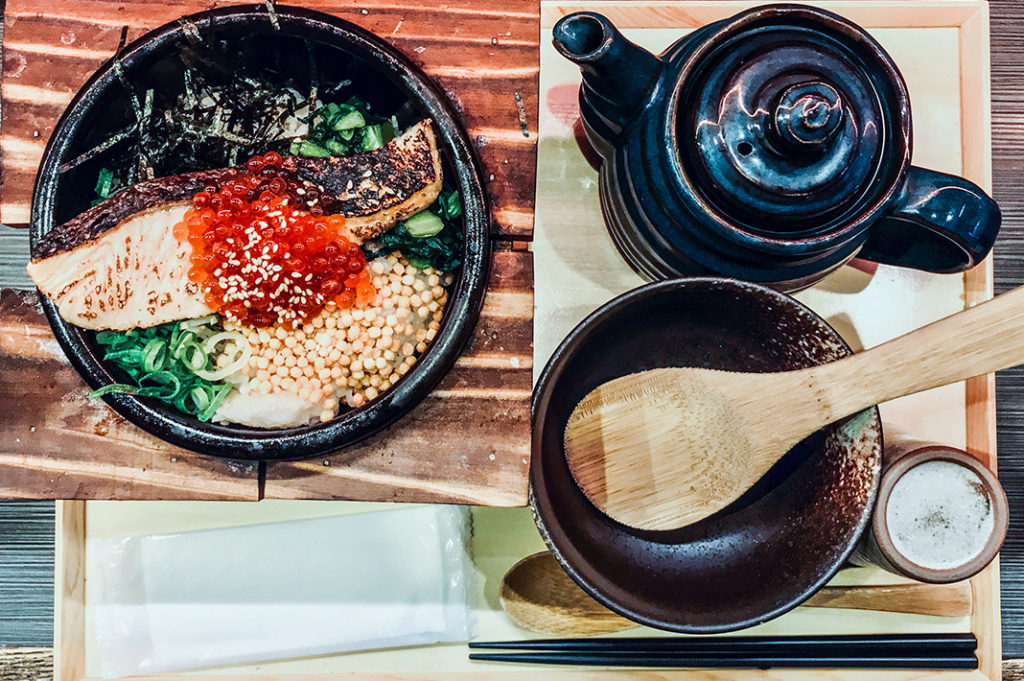 Whatever you order, it will arrive in a sizzling-hot stone bowl not unlike a dolsot bibimbap. This is a stroke of genius, as the rice acquires a light crusty bottom. Scoop some rice and toppings out into the bowl so that the rice continues to brown and stay warm. Try the rice as is first, before pouring on some broth.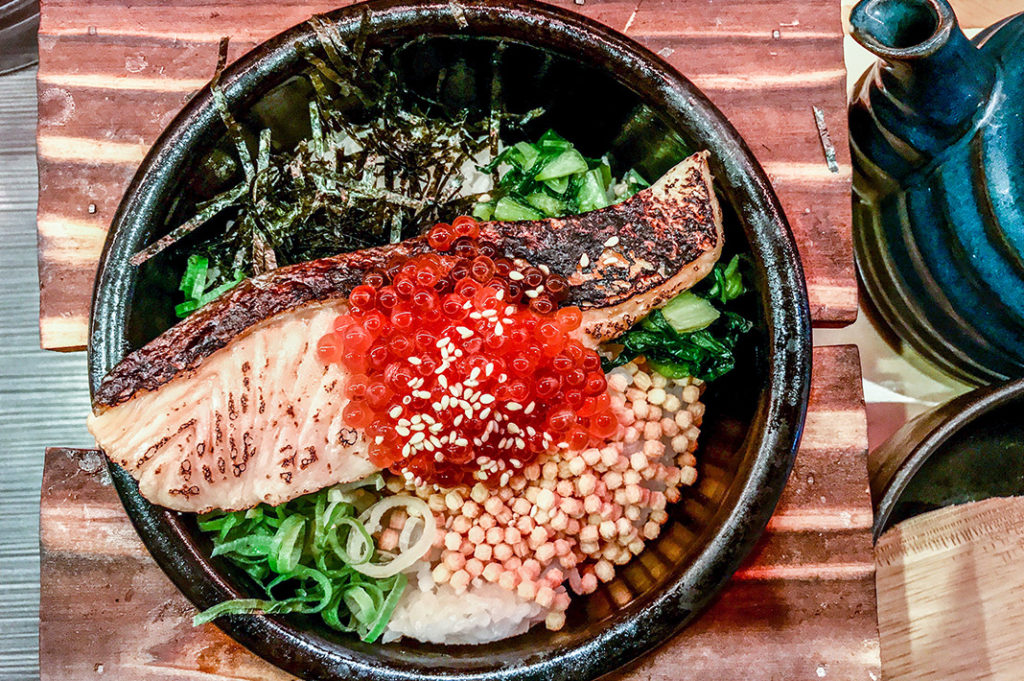 A classic failsafe option here is the grilled salmon with ikura roe. The combination of fatty grilled salmon and popping beads of salty roe—just unbeatable. Each mouthful of rice and soup is warming and restorative, the very epitome of comfort food. Try it on a cold, rainy day—it's guaranteed to chase the blues away.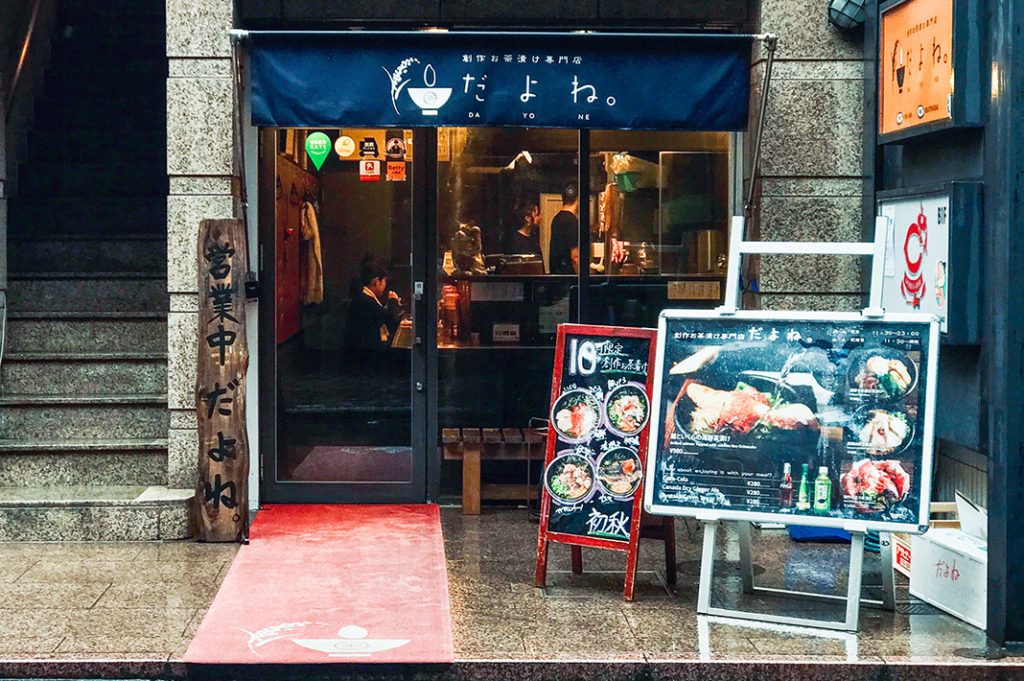 How to get here
Da Yo Ne is a 5-minute walk from Exit 4a of Roppongi Station, or a 6-minute walk from Exit 3 of Nogizaka Station.
Name: Da Yo Ne
Address: 4-12-4 Roppongi, Minato-ku, Tokyo
Open: 11:30am–3:00pm, 5:00pm–5:00am (Sundays and holidays 11:30am–12:00am)
Website: https://tonton-inc.com/business/restaurant/dayone
Post by Japan Journeys.