Accio, wand! Over the years, millions of Harry Potter fans have practiced their spells, awaited their acceptance letters, and defended their beloved house. (Gryffindor, Ravenclaw, Slytherin, or … Hufflepuff?) Japan, known internationally for its robust fan communities, has been no exception. Now, eager fans can step into the streets of Hogsmeade and explore the corridors of Hogwarts at the Universal Studios Japan Wizarding World of Harry Potter (WWoHP)—no acceptance letter required! Whether you're a Potterhead, casual fan, or just looking for a little bit of magic, the WWoHP is a must-see destination if you're in Osaka or an easy day trip from Kyoto, Kobe, or Nara.
Hogsmeade Gates
Leaving the Muggle world behind
Thick pines blanket the WWoHP entrance, muting the outside sounds of the park and marking your transition into the wizarding world. As you enter, look out for the Weasley's Flying Ford Anglia. But take care; it has a life of its own. The path leads into the bustling heart of Hogsmeade, the centre of WWoHP. Head to the rides, delve into the wizarding stores and restaurants, or make your pilgrimage up to Hogwarts Castle, it's your story to write!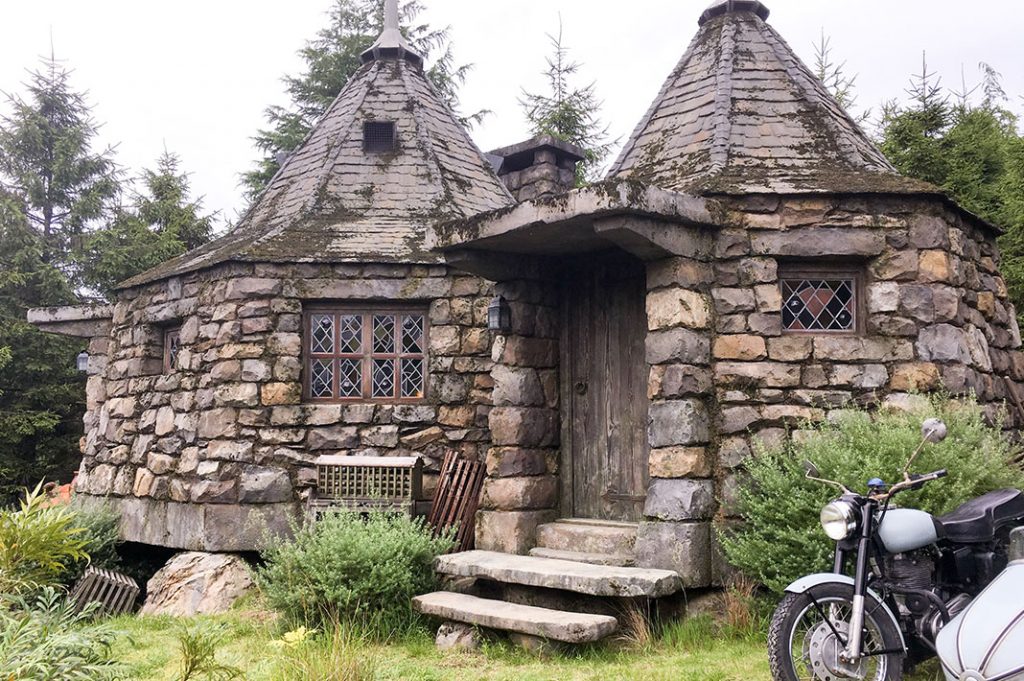 The rides
Have you ever day-dreamed about visiting Hagrid's Hut or flying on the back of a Hippogriff? Drop by The Flight of the Hippogriff for your chance! Ride lines wind gorgeously through the castle and its grounds, so if it's a busy day, no worries, you'll just have more time to take it all in. Head directly to Hogwarts Castle for the thrilling Harry Potter and the Forbidden Journey ride. Before and after boarding, riders can explore the castle's corridors…and its secrets.
The Hogwarts Express
All aboard! The Hogwarts Express has arrived at 9 and three-quarters. Snag some Instagram-worthy pictures with the train. If you're lucky, the conductor will take a well-deserved break and join you.
Butterbeer & dining
Butterbeer. Foamy, sweet, delicious, and on tap at the Three Broomsticks and Hog's Head. Pints are served in either collectable tankards or simple cups and mugs. Depending on the season, you can order your draft piping hot, chilled, or room-temperature. The Three Broomsticks also offers British fare, such as fish and chips, in a friendly atmosphere. Head to its outside terrace for gorgeous views of Hogwarts set against the school lake. If you're feeling brave, skip next door to the Hog's Head for a darker, moodier atmosphere, and taste their specially-brewed draft beer and pub fare.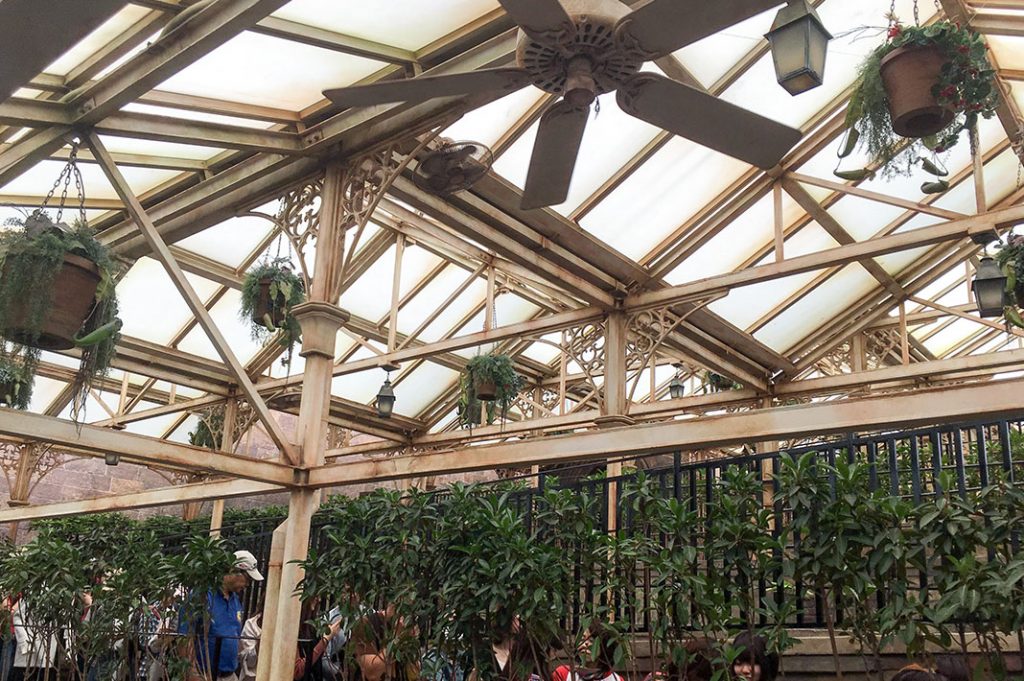 Shopping
Need to pick up some wizarding supplies? Like any first year worth their salt, we recommend making Ollivanders your first stop. Make sure to hang around the shop for an interactive performance. Ollivander will cast about for the strongest magical potential among his patrons, and personally guide that witch or wizard through choosing their wand. Afterward, visit Honeydukes and marvel at their displays of magical sweets. Nearby, Zonko's offers novelty items, and you might even bump into the Weasley twins there. If you're looking for some fresh wizarding robes and accessories, you'll want to stop by Wiseacre's and then Gladrags. Drool over the latest Quidditch equipment at Dervish & Banges and peruse their own selection of wizarding wear. The Owl Post is your one-stop-shop for stationary and owl products. Finally, it's always worth a stop at Filch's Emporium of Confiscated Goods to see what the latest goods are.
Street performances & street magic
Throughout the day, magical performances are held at the stage next to the Flight of the Hippogriff. Check the daily schedule and you'll find wizarding duel performances, as well as a frog choir performance. Make sure to catch the Triwizard Spirit Rally, in which the wizards of Durmstrang Institute and witches of Beauxbatons Academy display their fighting prowess and grace. If you've purchased a wand from Ollivanders (and only Ollivanders shop) you'll be able to perform some street magic of your own. Keep an eye out for a bronze medallion symbol on the pavement and practice your magic there.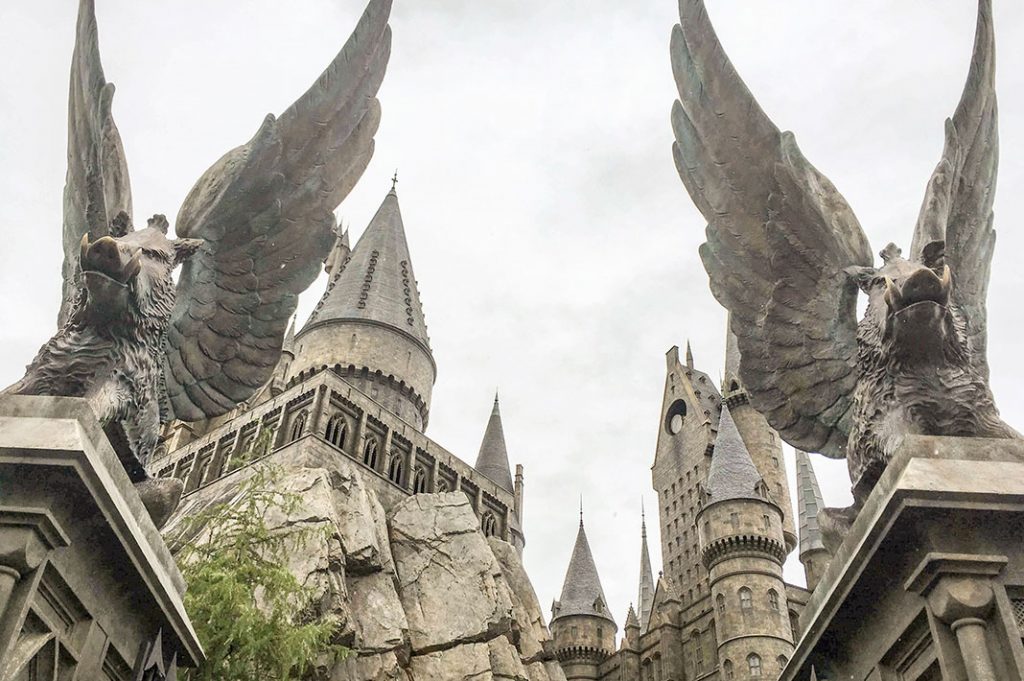 Ticketing tips
As expected, the WWoHP is immensely popular! We'd recommended starting your day as early as possible, preferably during a weekday or the off-season. At peak hours, you may need to collect a timed entry ticket to access the WWoHP. These tickets are free-of-charge and can be collected a few different ways: at the Central Park Ticketing Site within Universal Studios Japan, ordered in advance by a travel agent, or bundled with the online or in-park purchase of a Universal Express Pass. The Express Pass will also grant you shorter wait times on rides throughout the park.
Extra tidbits
As the evening concludes, double back to Hogwarts castle and witness the Expecto Patronum Night Show light up its walls. Finally, if you're a witch, you're in luck. Rumor has it that Moaning Myrtle has been haunting the ladies' toilets. Why don't you drop by and see for yourself?
Name: Wizarding World of Harry Potter at Universal Studios Japan
Location: 2 Chome-1-33 Sakurajima, Konohana Ward, Osaka
Open: Changes frequently, check website. (Usually from 9/9:30am ~ 7-9pm).
URL: Website
Post by Japan Journeys.