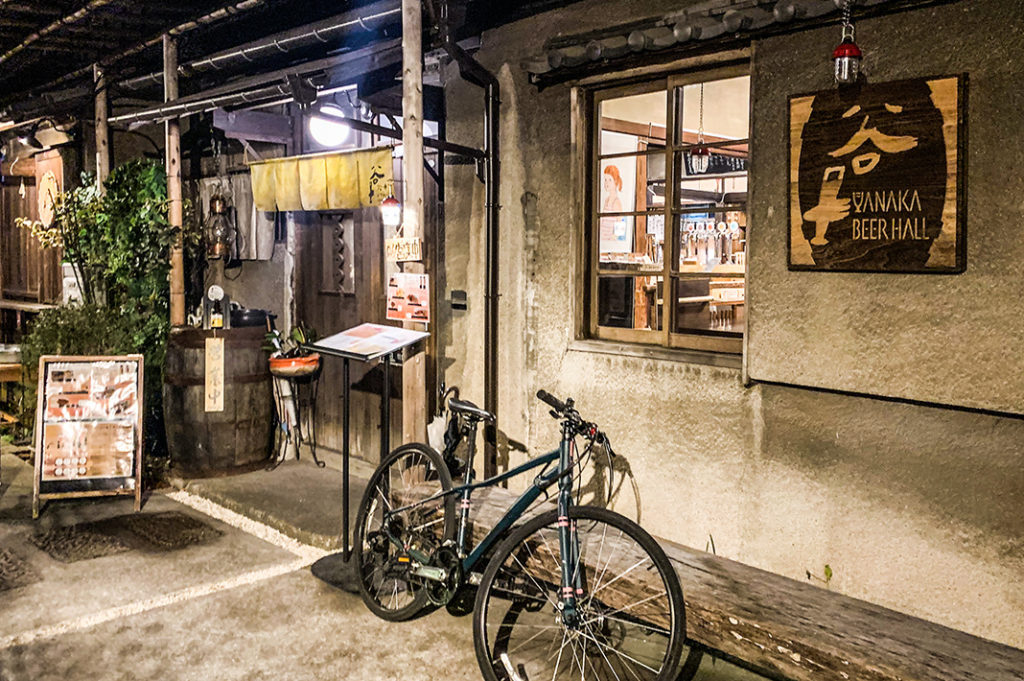 With its bustling Ginza shopping street, veteran shopkeepers, winding backstreets and well-preserved architecture, Yanaka is one of the best places to experience the Tokyo of yesteryear. All over the neighbourhood, you can catch glimpses of Showa-era (1926 – 1989) aesthetic, but one of our favourite spots to really soak it in—while enjoying a craft beer—is at Yanaka Beer Hall.
Modern beer in a traditional home
Opened in 2015, Yanaka Beer Hall is housed in the Ueno Sakuragi Atari (上野桜木あたり) complex, comprised of three double-storey houses built in 1938. This complex seeks to reinvigorate the neighbourhood while paying homage to the past, and we think they nailed it. The houses are connected by a central courtyard and narrow alleys which lend a tight, community feel. While the beer hall occupies the street-front location, there is Norwegian bakery 'Vaner' as well as 'Oshioribu', a great place to buy quality oils, salt and sake, tucked away behind it.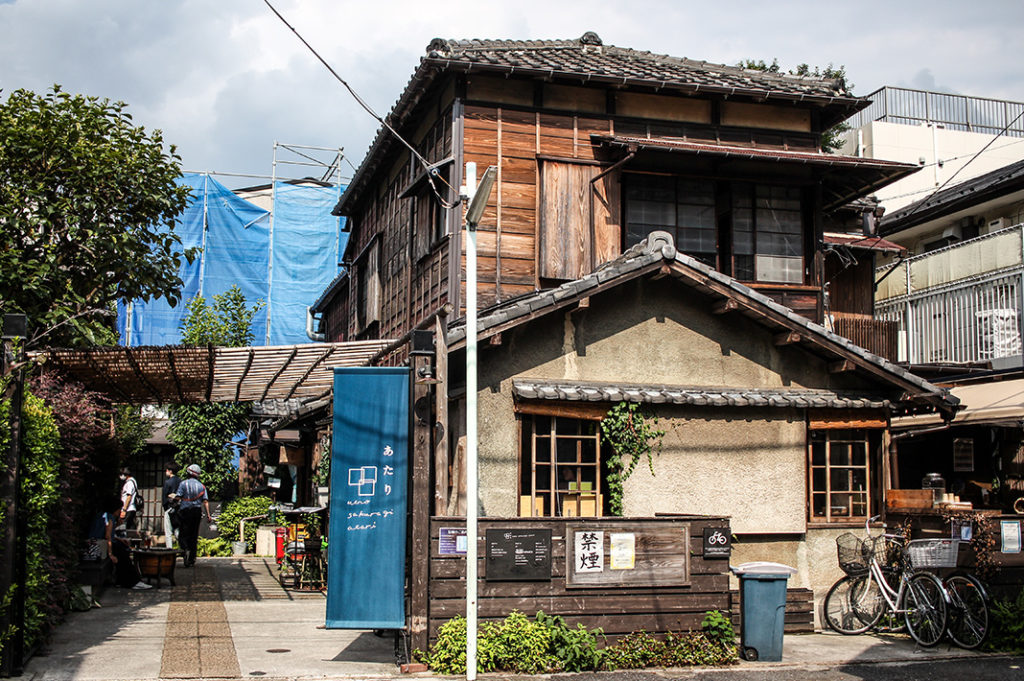 Mid-century decor
Yanaka Beer Hall's interior is a cosy, mid-century dream. Every room of the renovated house features antique furniture and retro bric-a-brac. The room to the right of the entrance is even lined with vintage newspapers which were found in the house before renovations began. It's like stepping into a cosy time capsule—kind of like visiting your grandparents' house…if they were stocked up with craft beers, that is!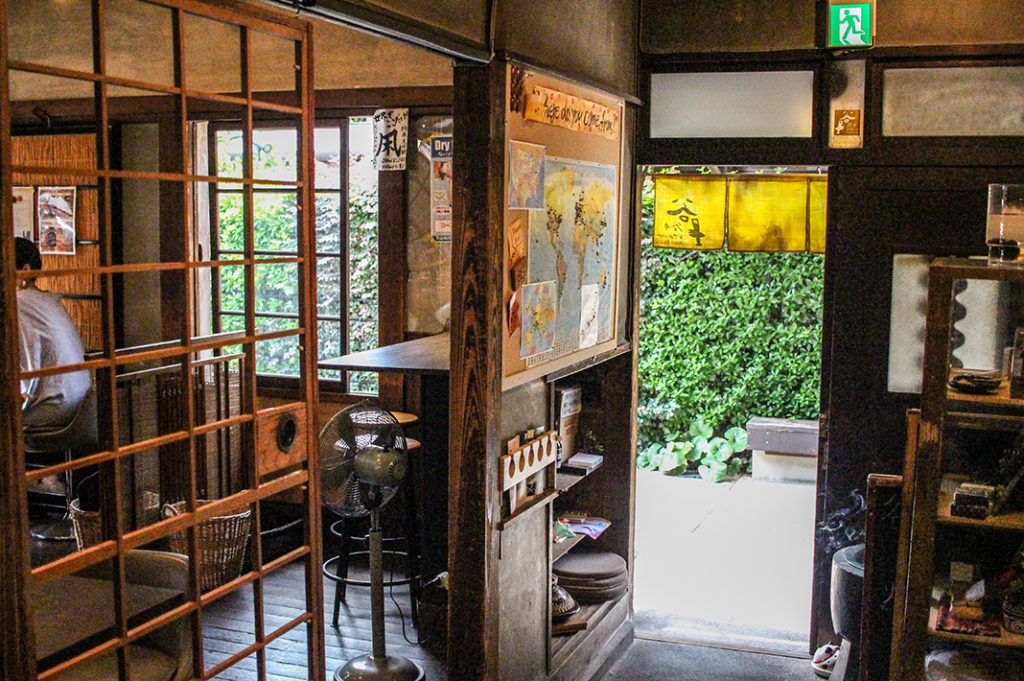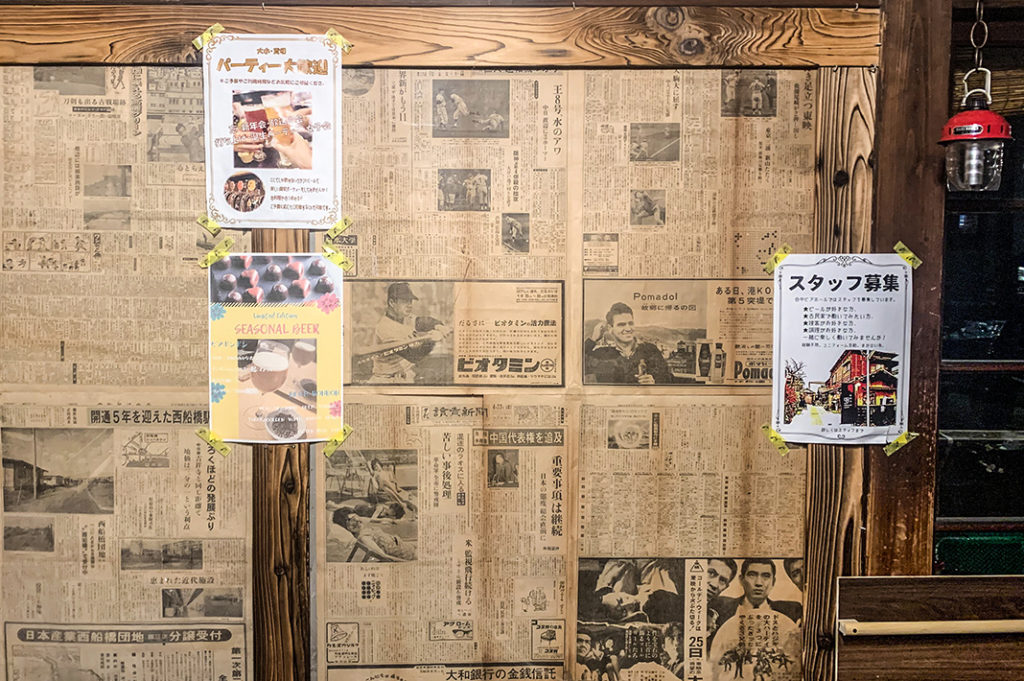 To the left of the entrance, a steep wooden staircase takes you to the tatami room which retains many original features. The staff member who showed us the room was—rightly—excited to show us a chest of drawers that plays like an accordion as you open and close the drawer. Very handy for protecting against snoopers!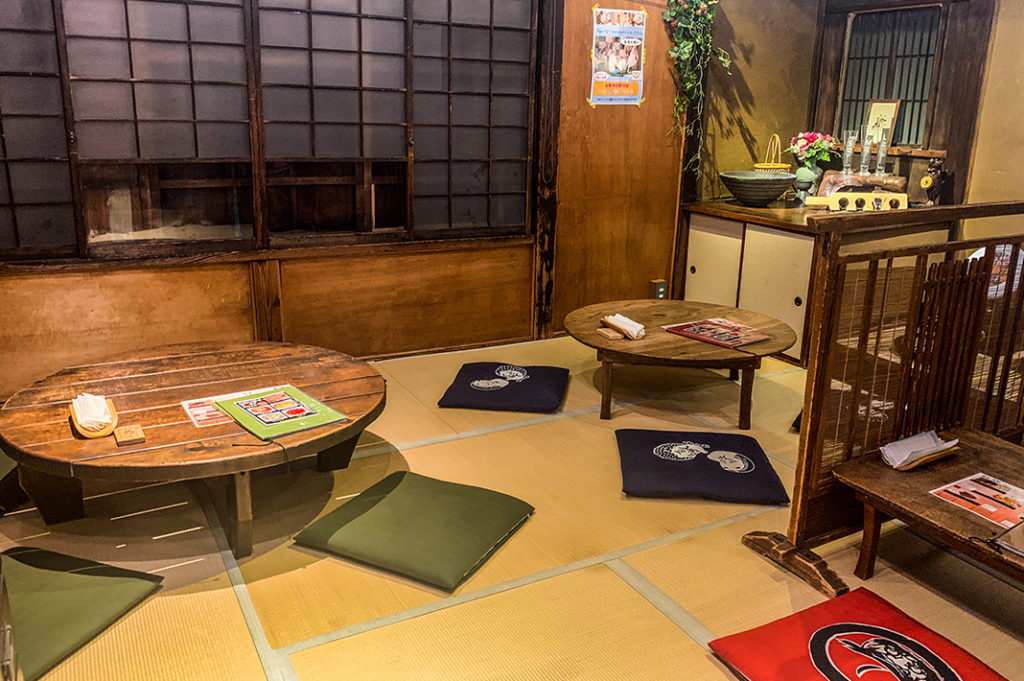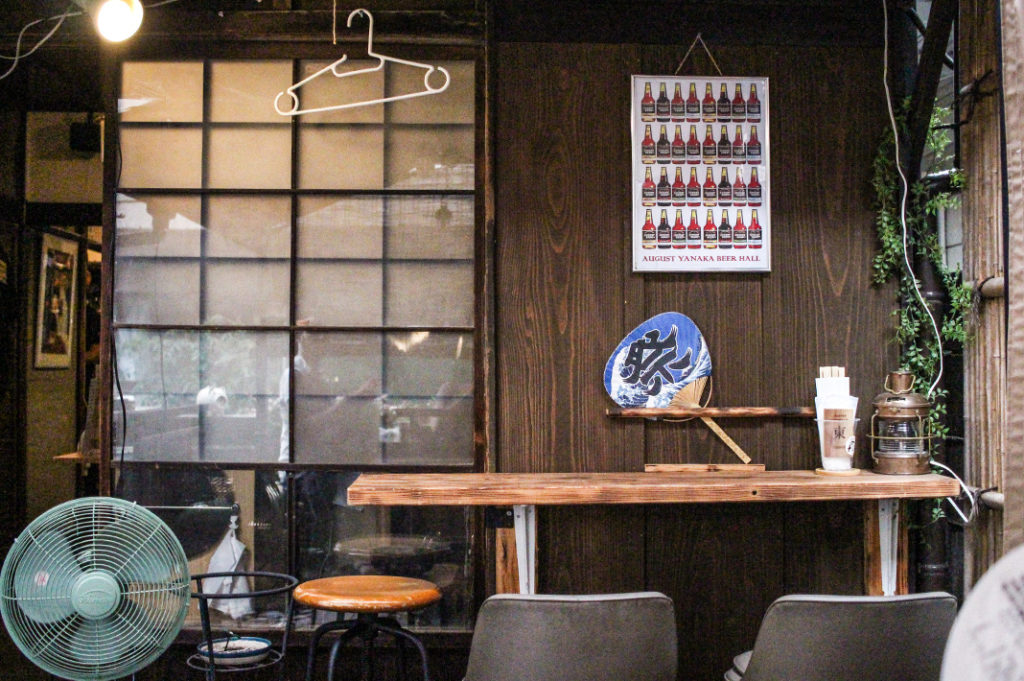 To complete the sepia-toned picture, the Manager, Ms Hitomi Yoshida, wears a kimono to the beer hall every day. Being poured a Golden Ale or IPA by someone in traditional dress is a rare sight, indeed. But it's the perfect representation of the business' vision: to bring something new to the neighbourhood while paying homage to the past.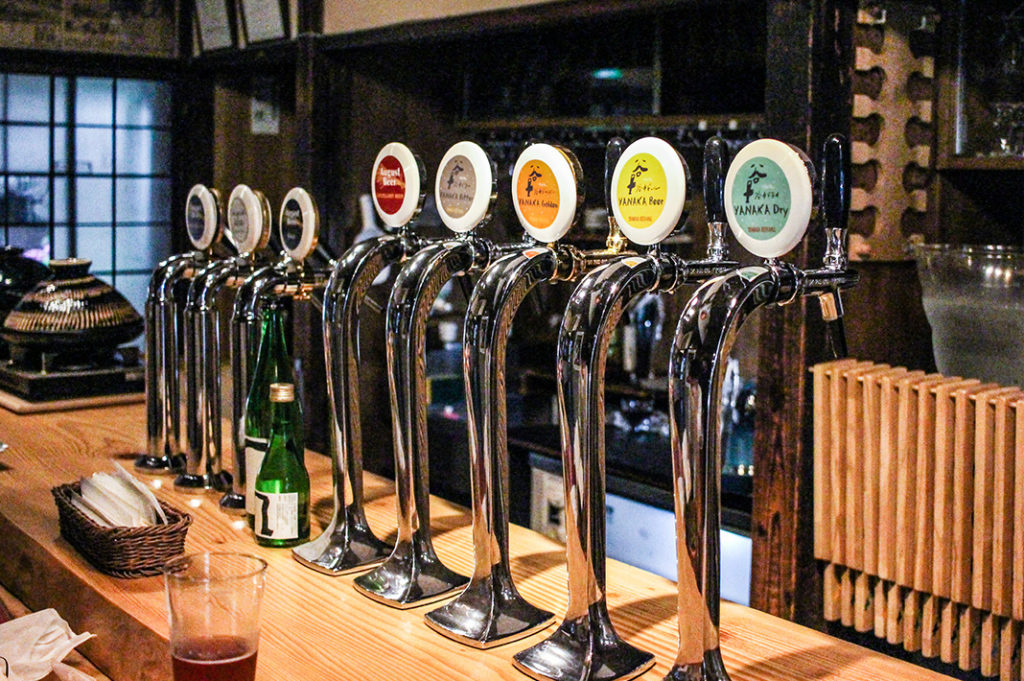 Craft beer on the menu
At the bar is a row of gleaming taps ready to pour a refreshing drop. Yanaka Beer Hall has teamed up with the local August Beer to create their own local range, exclusive to the neighbourhood. On the lighter side are the easy-drinking 'Yanaka Beer' and 'Yanaka Dry'—perfect after a few hours of sightseeing. Their range also includes a lovely Golden Ale and a Bitter. On tap, too, are a few August craft beers: a Lager, Black, White and IPA. If you can't decide which ones to try, we'd suggest ordering the tasting set.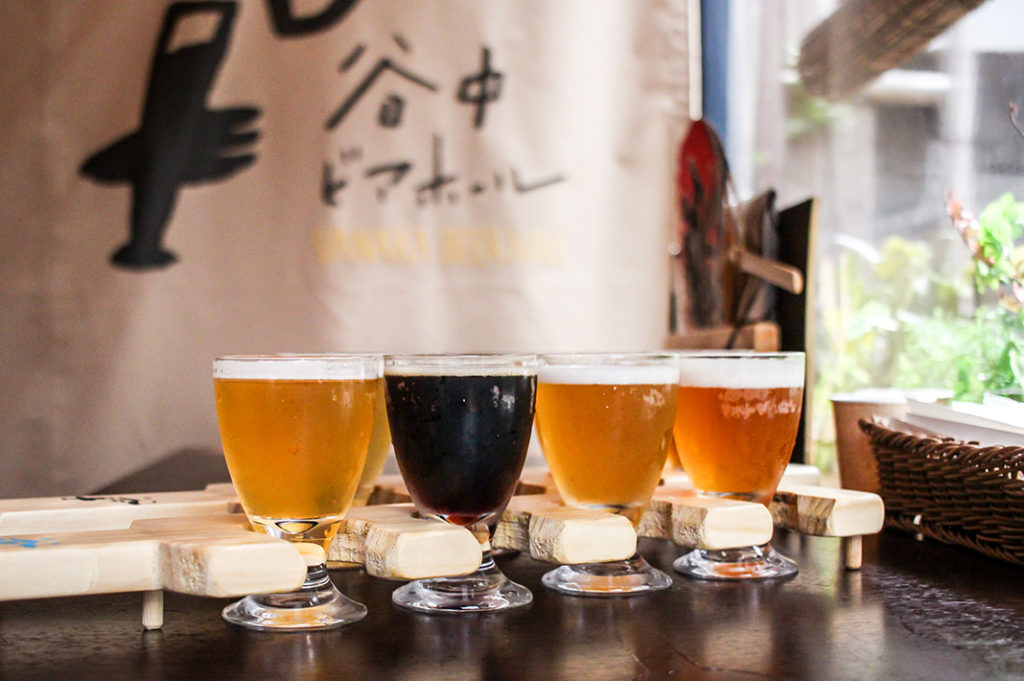 Beer is truly the star here, but it wouldn't be a proper Japanese drinking session without an exciting array of snacks at hand. 'Otsumami', or finger food, are a common staple at izakaya, restaurants, bars and snack bars all over the country.
Food-wise, Yanaka Beer Hall offers a nice blend of Japanese and western fare from traditional to modern. If you're after small nibbles, you'll find classic snacks like edamame (soy beans), pickles, nuts and french fries. A little more filling would be gyoza (pot sticker dumplings), karaage (fried chicken), sausages and takoyaki (squid dumplings). For those looking for a full meal, you can expect to find things like pizza, pasta, curry and rice bowls.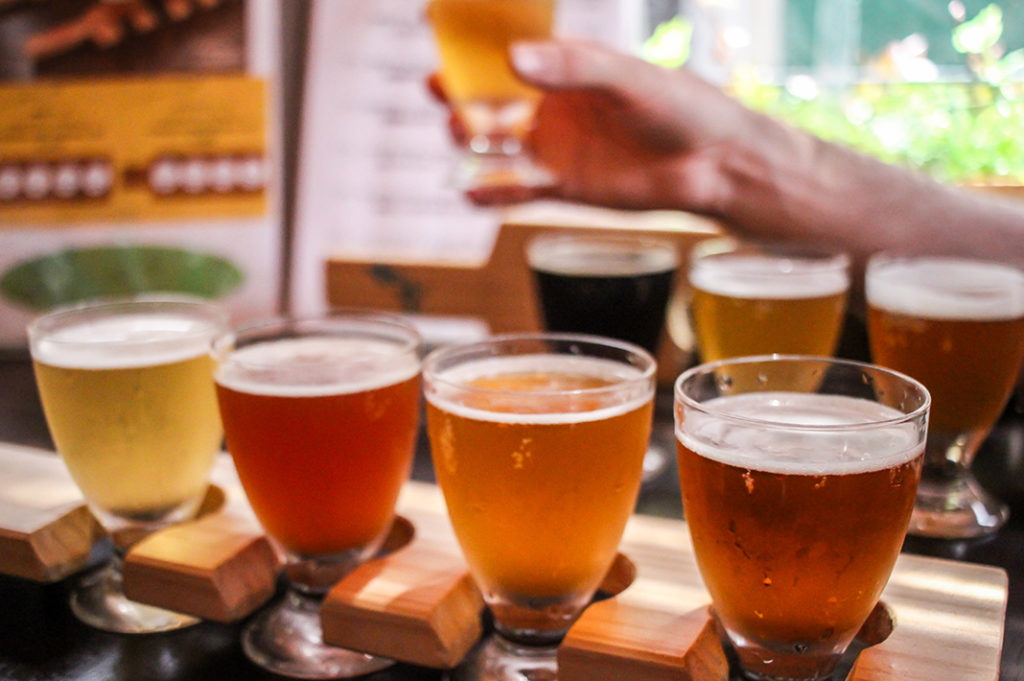 Getting to Yanaka Beer Hall
Yanaka Beer Hall is a 10-minute walk from JR Nippori Station which is serviced by multiple lines. It's also roughly 10 minutes' walk from Sendagi Station which is on the Chiyoda metro line.
Name: Yanaka Beer Hall
Address: 2 Chome-15-6 Uenosakuragi, Taito City, Tokyo 110-0002 (link)
Open: 11:00 am until 8:00 pm
URL: facebook page
Post by Japan Journeys.