Whenever I spot something tall—be it a Ferris wheel, observation platform, or ropeway—a certain kind of madness strikes me. I become enraptured with thoughts of how much fun it would be, how great the view would be, how cosy it would feel to hang above the city like that. Somehow, I always fail to remember my fear of heights. Such were my thoughts upon strolling through the Minato Mirai district in Yokohama and spotting the towering form of the Cosmo Clock 21 Ferris Wheel.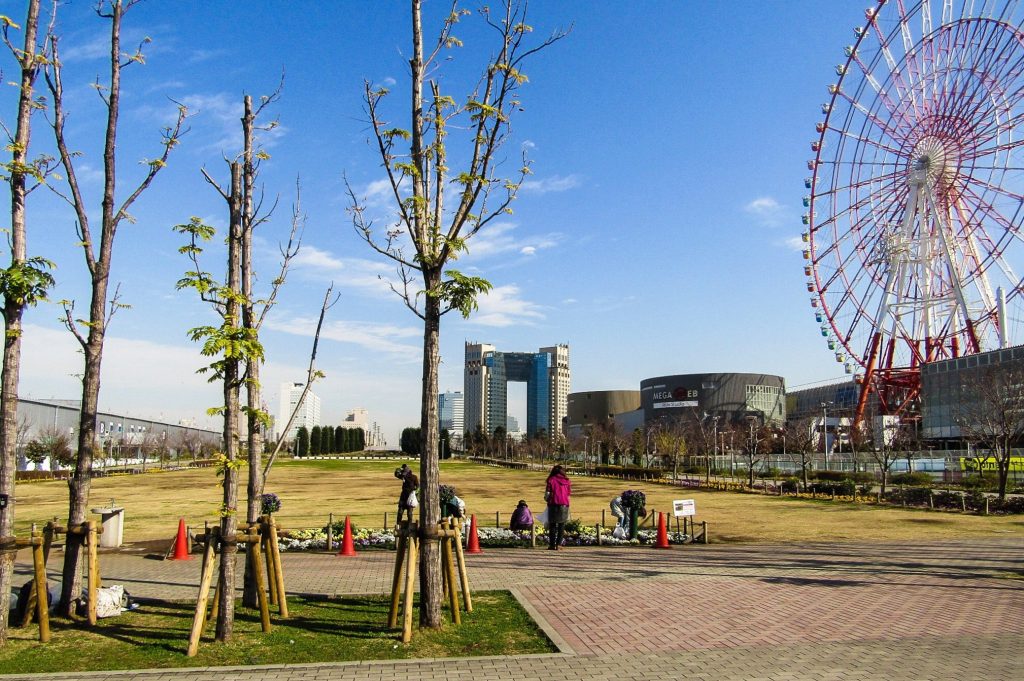 Navigating Yokohama and Minato Mirai
Entranced, I clutched my fiancée's arm, pointed wildly and coerced him into the idea of riding it. Happily, navigating our way to it was very easy. In sharp contrast to Tokyo's maze-like streets, Yokohama's are wide and orderly. Originally designed as a pleasure district, Yokohama neighbours Tokyo's core and is home to the desirable Minato Mirai 21 district. It's here that many of Tokyo's top businesses dwell and their workers live. Here, visitors can gape at the Cup Noodle Museum, shop at the boutique-y Red Brick Warehouse and try the rides at Cosmo World Amusement Park, all while catching sea breezes.
The Ferris wheel itself dominates the Minato Mirai skyline, stretching a remarkable 112.5 meters (369 feet) high and 100 meters (328 feet) wide. At night, it becomes even more apparent as it's lit up by patterned illuminations. Its central clock, visible throughout nearly all of the district, earns it the title of tallest Ferris wheel (with a clock) in the world.
Approaching the Wheel
Although my enthusiasm remained high, as we approached, little flutters of doubt began to creep in. It started to seem like I was craning my neck back awfully far to look at it. Yet, wishing to appear cool and adventurous, I squashed my fears and tried to focus on the view.
The Ferris wheel sits at the heart of Cosmo World. It's an admission-free amusement park where visitors can purchase ride tickets from machines or attendants. Upon reaching Cosmo Clock 21's massive base, we bought our tickets and waited in a short line. I seized this as an opportunity to study the structural integrity of the gondolas and assess my chances of falling out. After careful consideration, I deemed it probably okay. Equipped with 60 gondolas, allowing 8 people per car and a maximum capacity of 480 people, Cosmo Clock 21 doesn't mess around.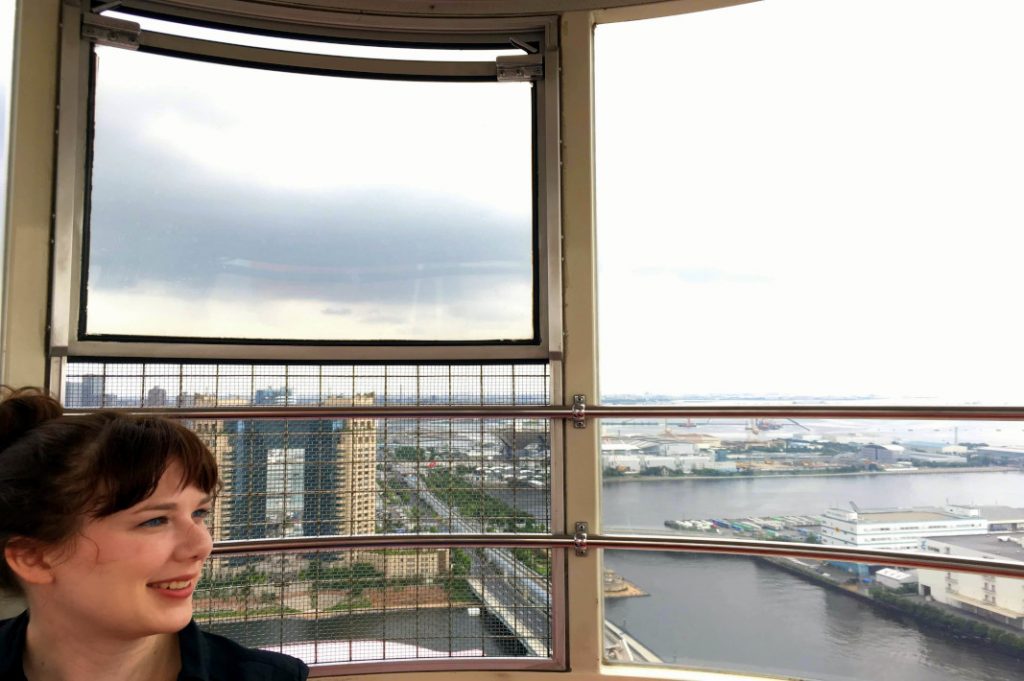 Riding Cosmo Clock 21
We entered the gondola. To my vast relief, it was sturdily built and encased in thick glass, allowing panoramic views without scary winds. Inside, we found an interactive touchscreen and switched it to English. As the car started moving, it peppered us with fun facts about local sights. We were alone in our car, which was a blessing as the car continued to rise and I began to panic at our continuing height. My fiancée marvelled at the views as I clutched both him and the handrail. Yet, as we paused at the top, my panic disappeared. The view was sweeping, to say the least. Crisply overcast, the weather allowed us to see for miles in every direction. I loved the descent and really began to enjoy myself. Although one circuit of Cosmo Clock 21 takes a sizeable 15 minutes, I was definitely up for a second run.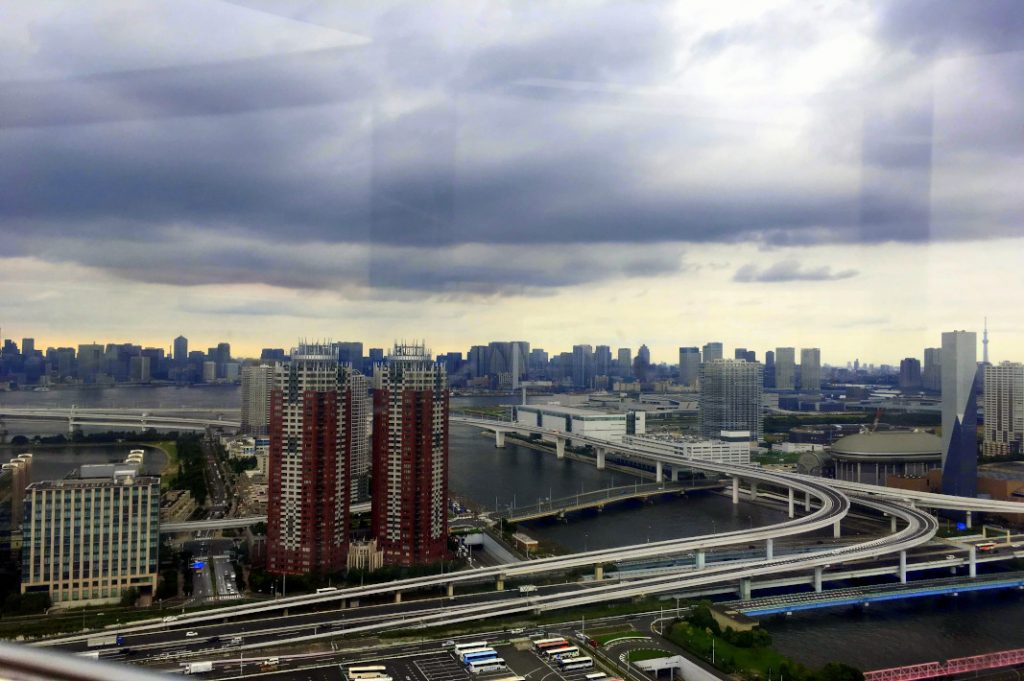 Name: Cosmo Clock 21
Address: 2-8-1 Shinko, Naka-ku, Yokohama
More Information: http://www.yokohamajapan.com/things-to-do/detail.php?id=152
Post by Japan Journeys.