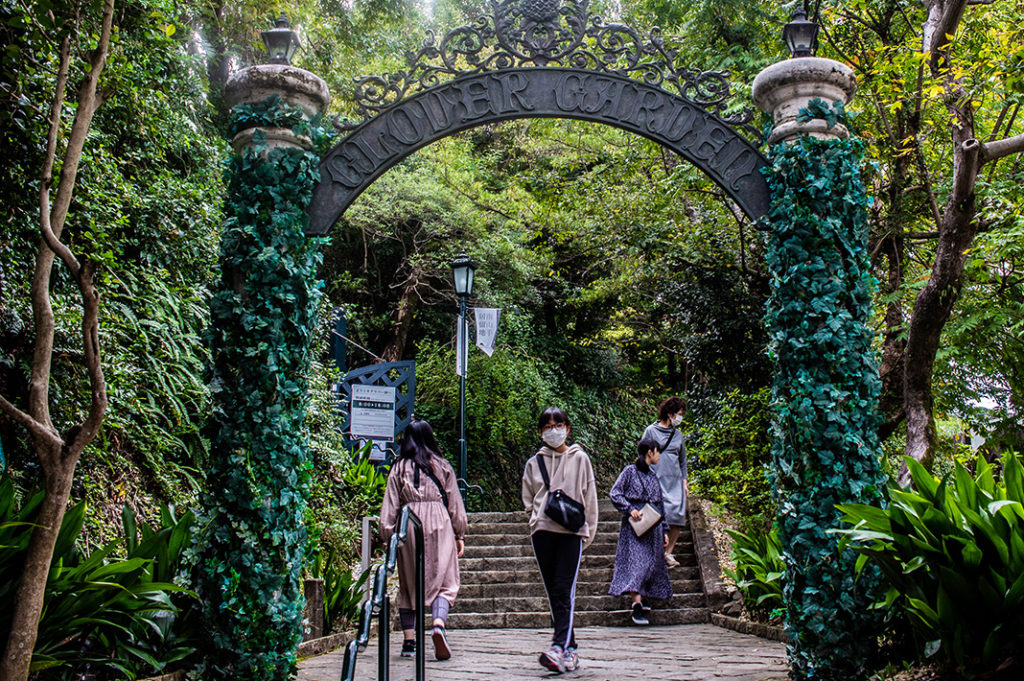 Perched atop a hill in the Minami-Yamate district, Glover Garden is one of Nagasaki's most popular attractions. Part garden, part open-air museum, this charming spot offers great insight into the early western settlers who made Japan their home in the late 1800s. Perhaps it's only fitting that it was one of my first stops after arriving in Nagasaki.
On foreign soil
Once Nagasaki was opened for trade in 1859, foreigners began to settle in the designated 'foreigner zones' of the city. Warehouses, banks, hotels and other important businesses were conveniently located close to the water, while churches and houses were typically built uphill where land was cheaper and more difficult to build on. The gradient is evident even before you step into the lush, leafy grounds of Glover Garden. Once in, you can take the stairs or escalator up to the ticket booth. From here, the romantic garden atmosphere only intensifies.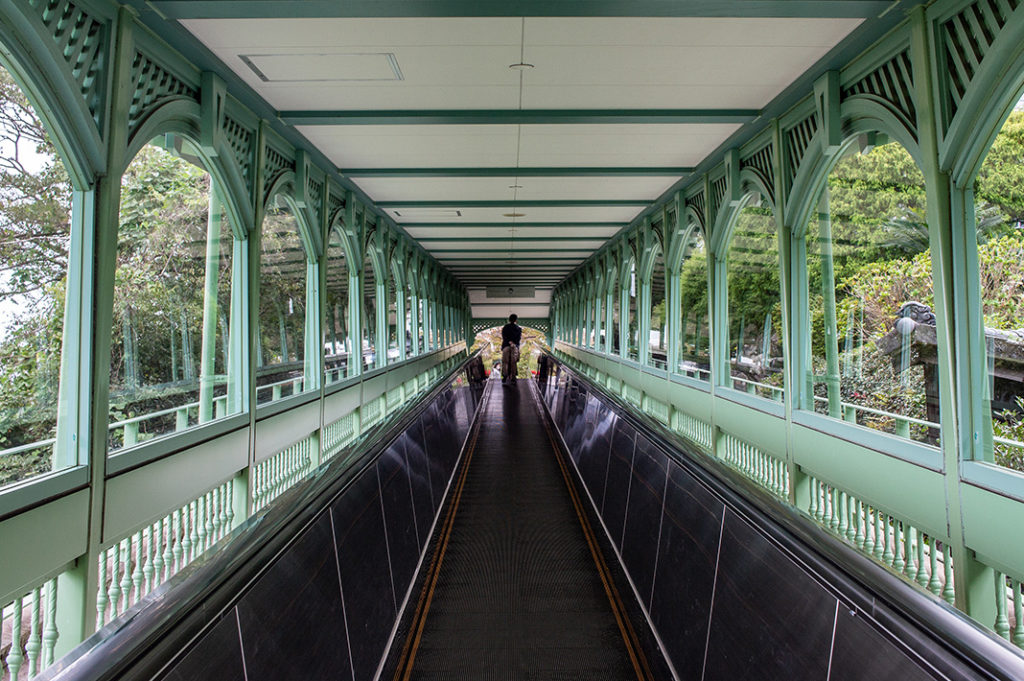 Who, or what, is Glover?
Glover Garden gets its name from Thomas Glover, the Scottish trader who played a major role in the industrialisation of Japan. Arriving in Nagasaki in 1859, at the age of 21, Glover was instrumental in the shipbuilding, shipping and coal mining industries. He can also be attributed to the founding of both Mitsubishi and Kirin Beer.
Glover built his home on this hill in the foreigner district in 1863, which is now the star attraction at Glover Garden. Unfortunately, during my visit, it was under renovation and completely shrouded in scaffolding—another reason to return to Nagasaki. Lucky for me, there are plenty of other great sights.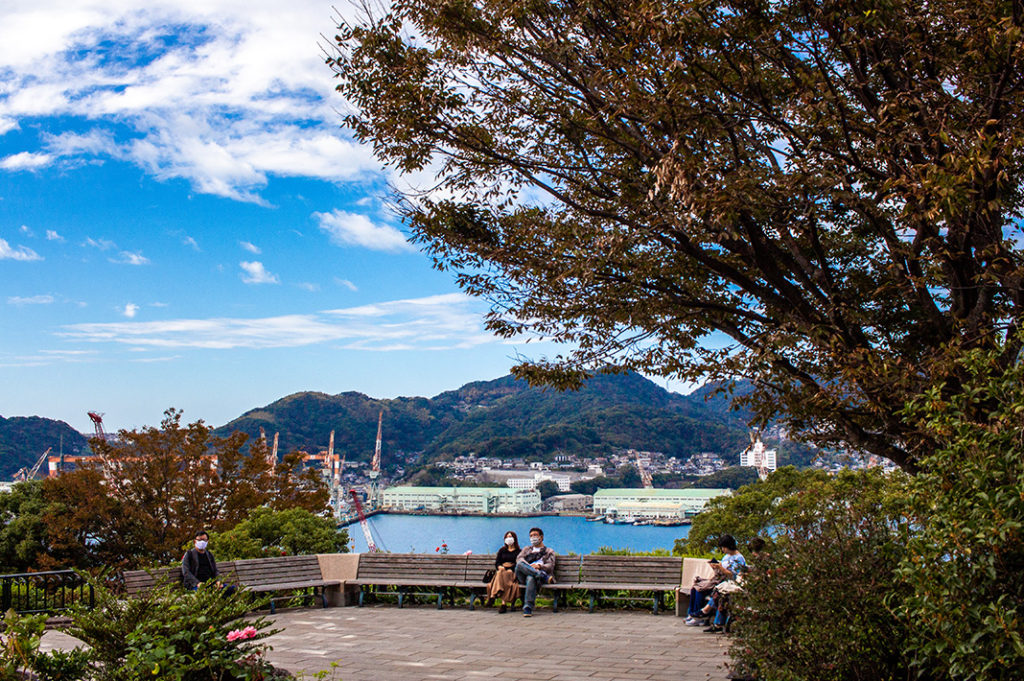 What to see at Glover Garden
Glover Garden is home to a number of mansions and notable buildings from the early days of Western settlement, some of which were transported to this location from elsewhere in the city in the 1970s. The result is a charming, multi-level hilltop garden with historic houses and fantastic views.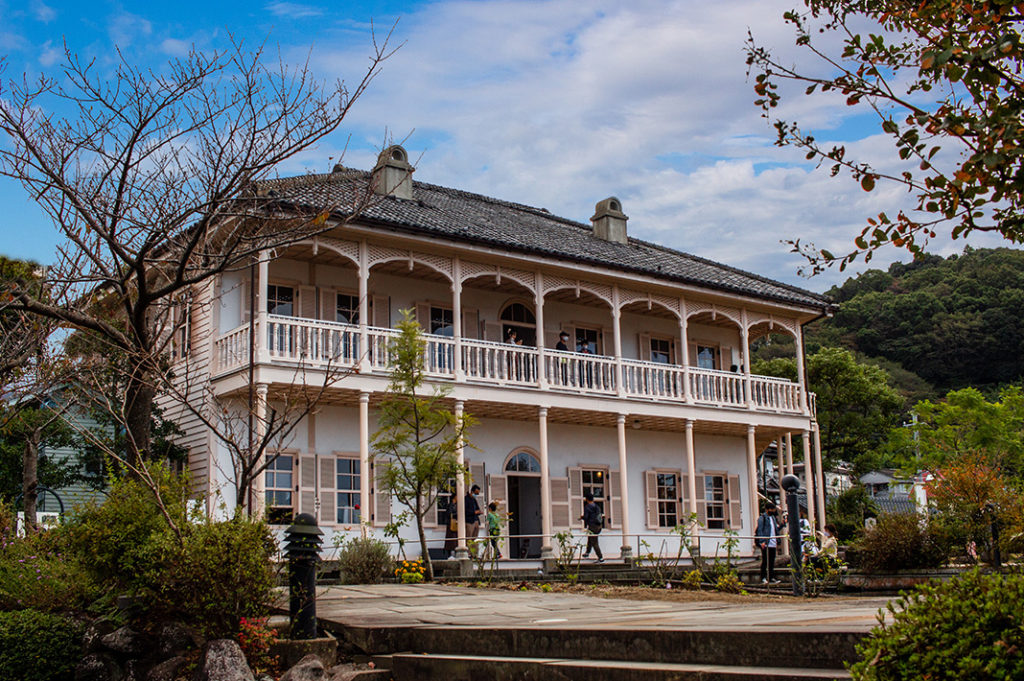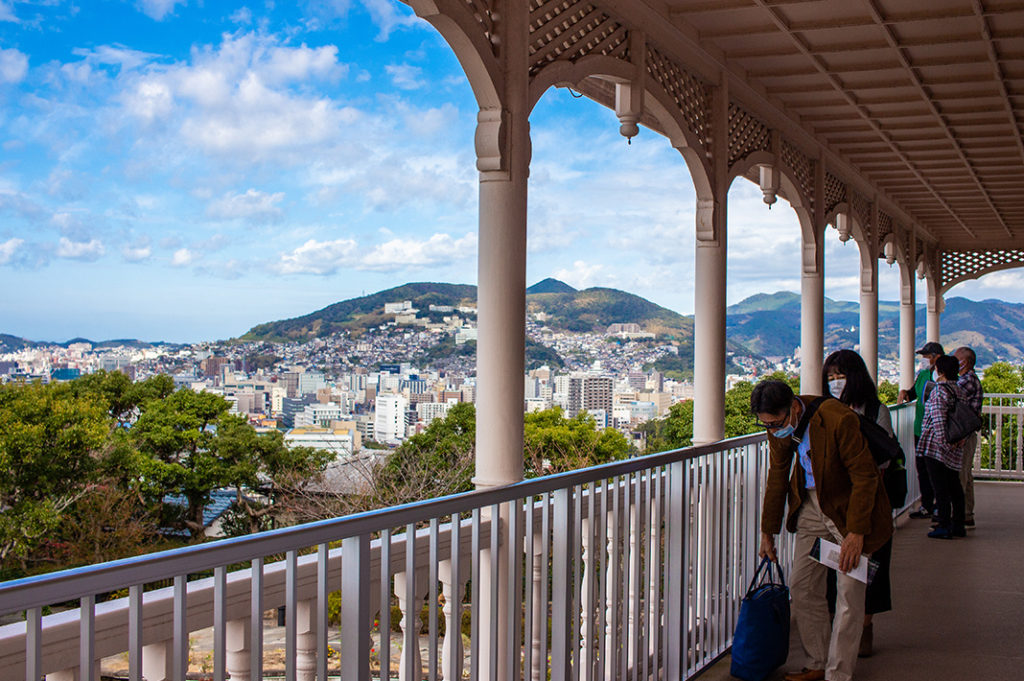 You're free to wander through the historic homes and see the opulence of the former owners. However, please note that there aren't always English explanations available.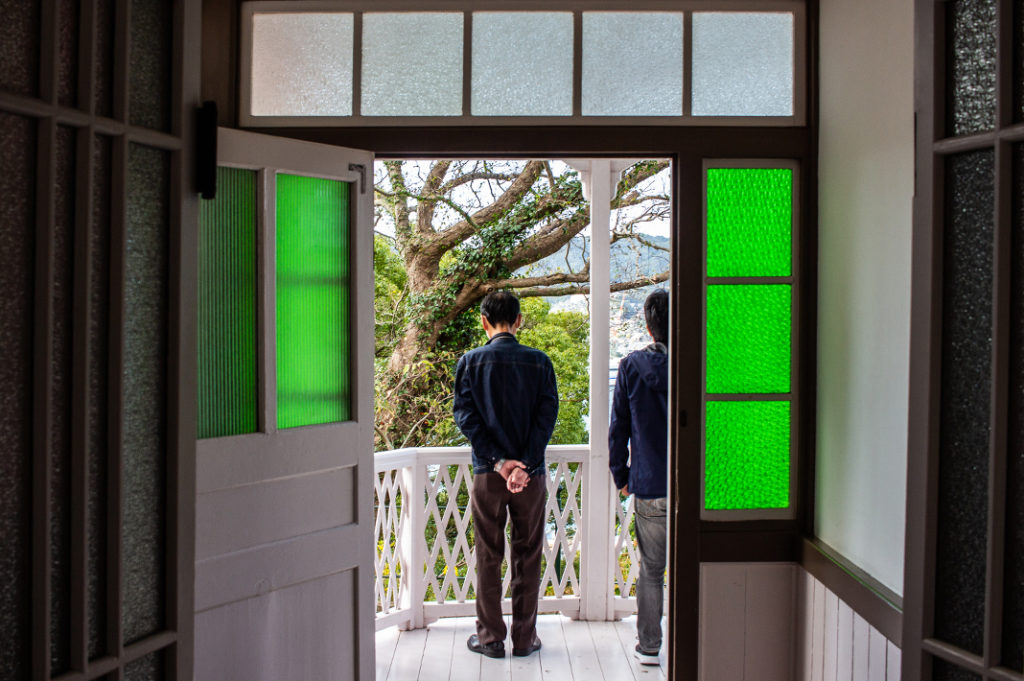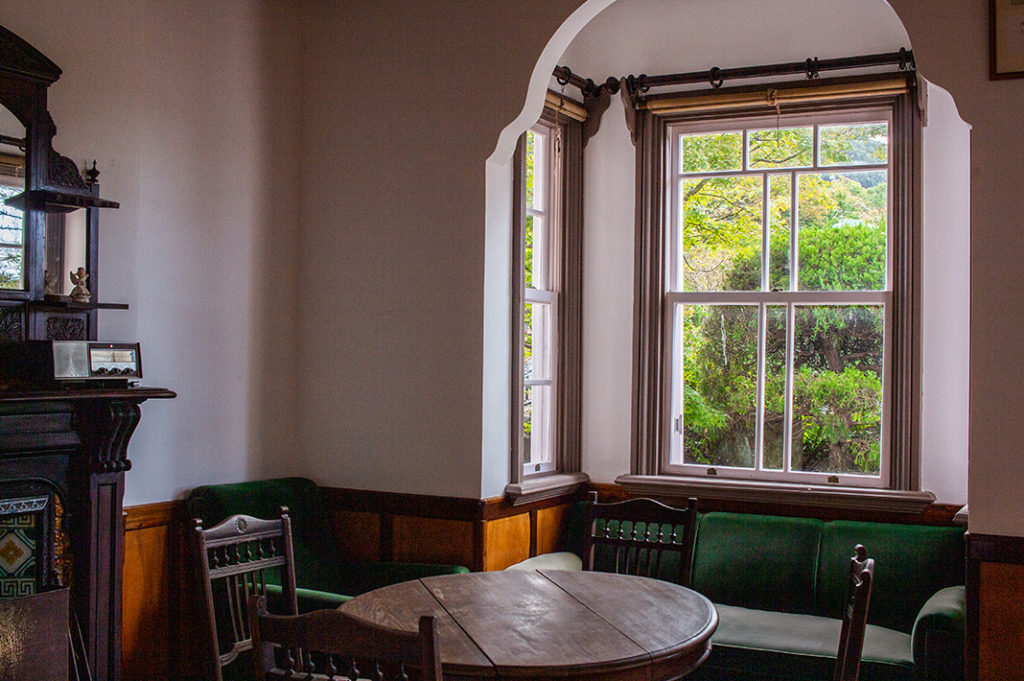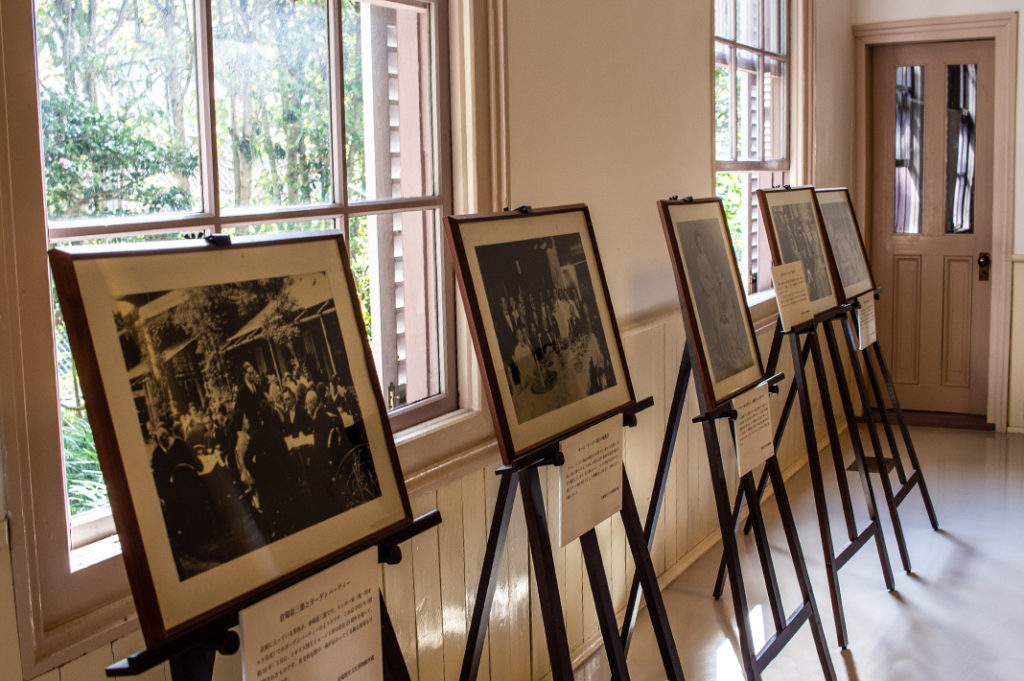 Aside from Glover's home, you can explore those of Frederick Ringer and William Alt, English merchants who also made significant contributions to Japan's economic development. As well as former residences, you'll also find buildings that once functioned as schools, restaurants and dock houses. Inside are photos and artefacts to help paint a picture of the time.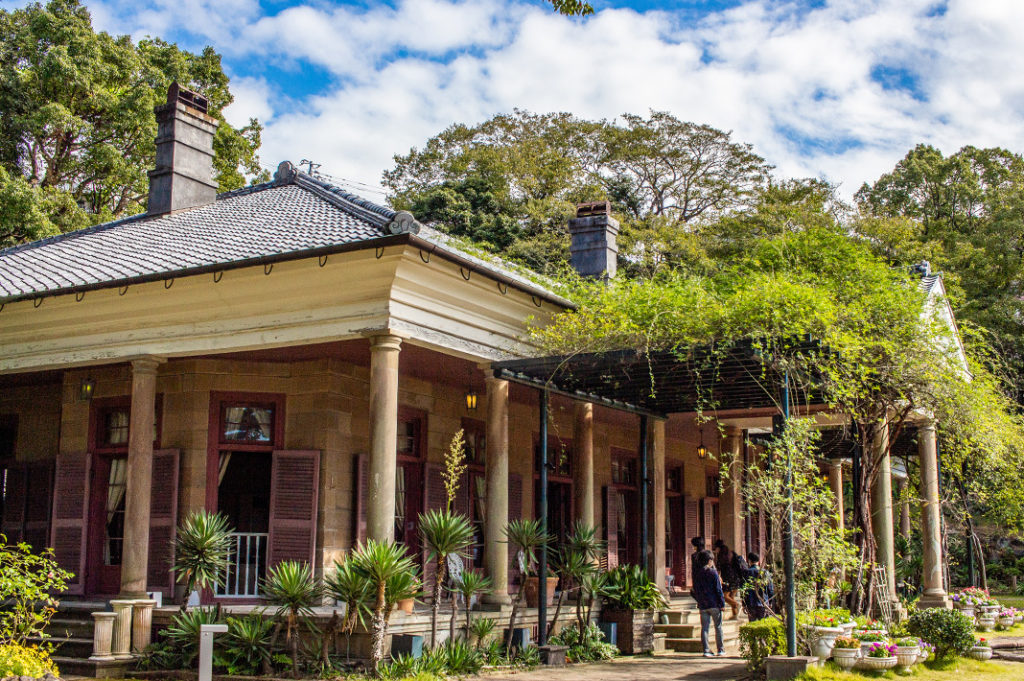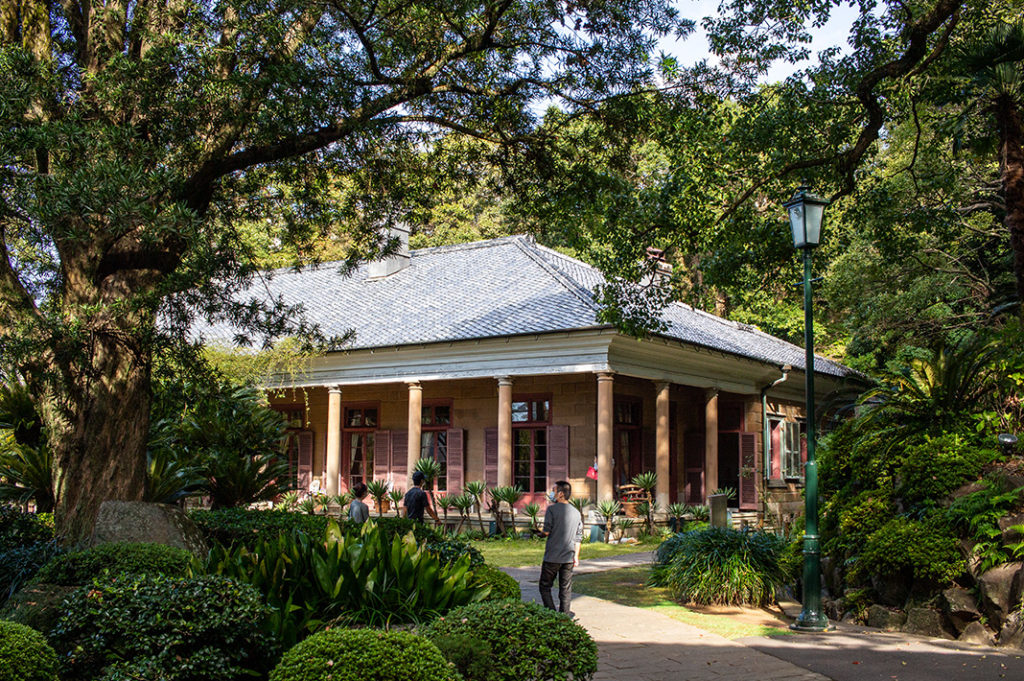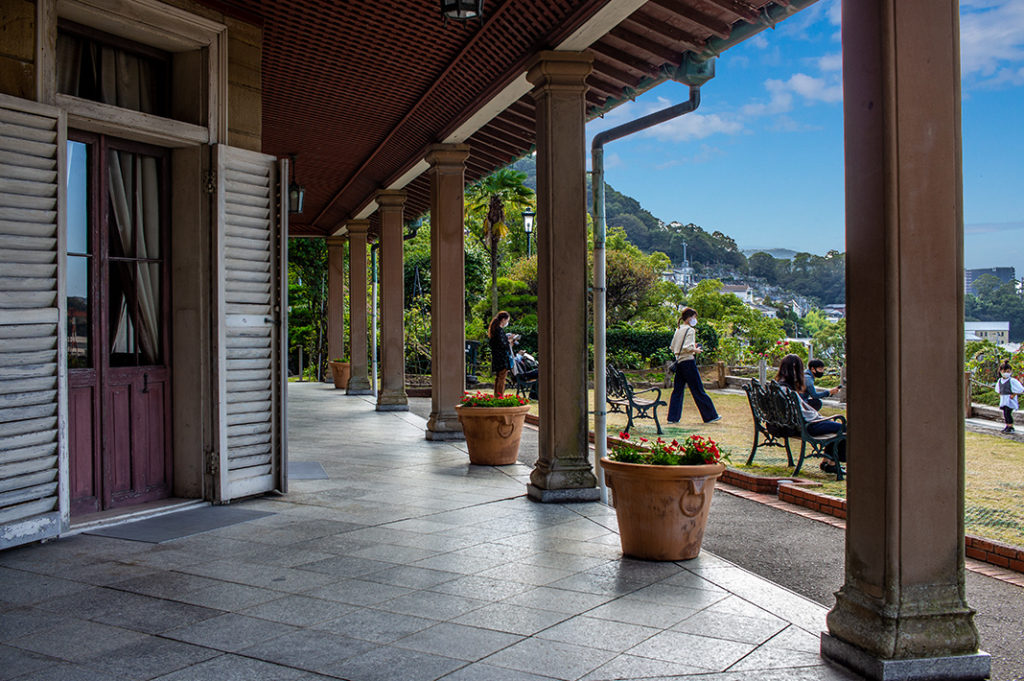 The buildings are linked by a series of paths and escalators and surrounded by lovely water features, koi ponds, pavilions and greenery. The directional signs are quite thorough and there are speakers all around playing Scottish bagpipe music.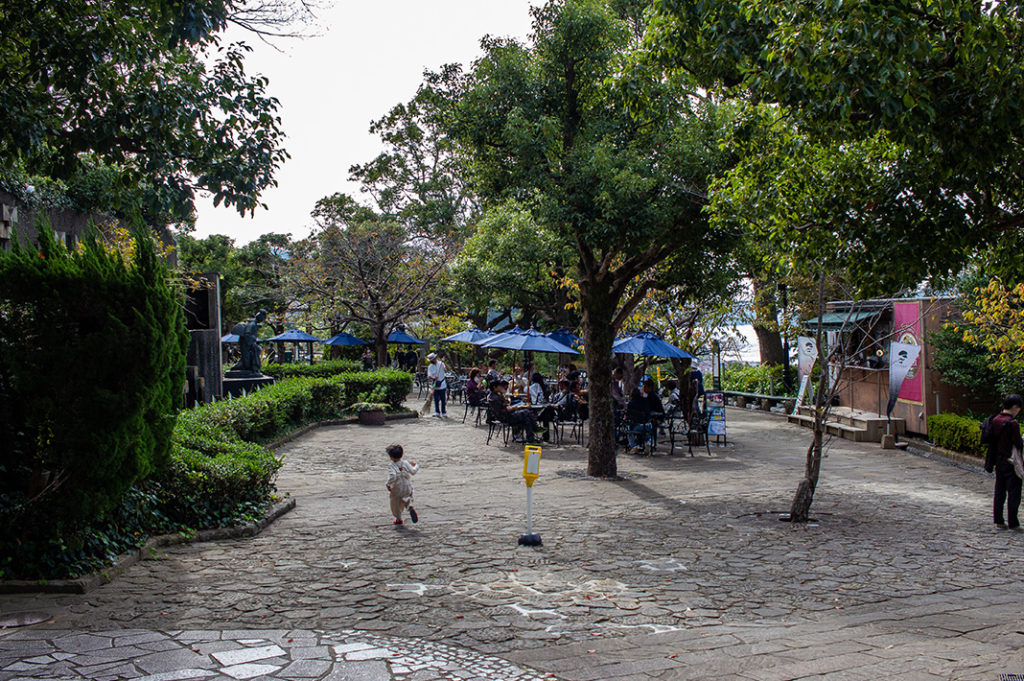 You can stop for a coffee, peruse the gift shop or nab a table in the Beer Garden where you can order a Kirin Beer and cheers Mr Glover for making it possible. One of the best things about Glover garden, though, are the views of the Nagasaki Harbour and city. From each vantage point, you can encounter a view wholly different and more amazing than the last.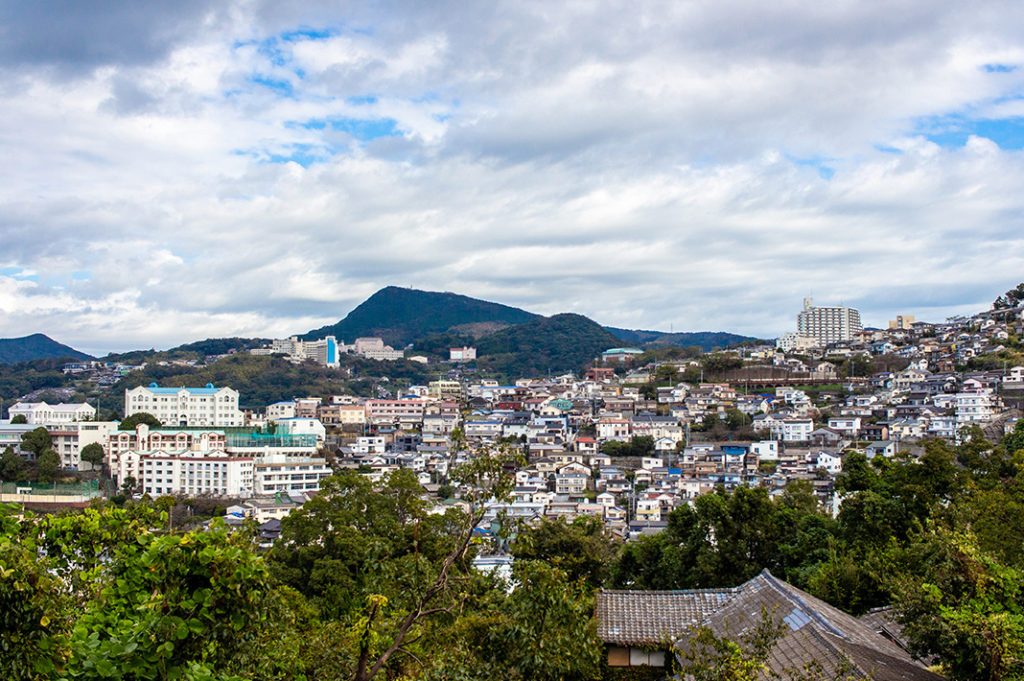 Access
Glover Garden is located right beside Oura Church. It's a short five-minute walk from Ouratenshudo tram stop on tram line #5. Read more about Nagasaki Trams here.
Name: Glover Garden
Address: 8-1 Minamiyamatemachi, Nagasaki, 850-0931
Open: 8:00am—6:00pm (until 8:30 pm on Saturdays)
URL: website
Post by Japan Journeys.