Japan does a great job of incorporating cute and creative design elements into everyday life. Just think of their manholes, or those adorable construction barriers by the roadside! One of our favourite Japan-only structures, though, are the fruit-shaped bus stops in Konagai.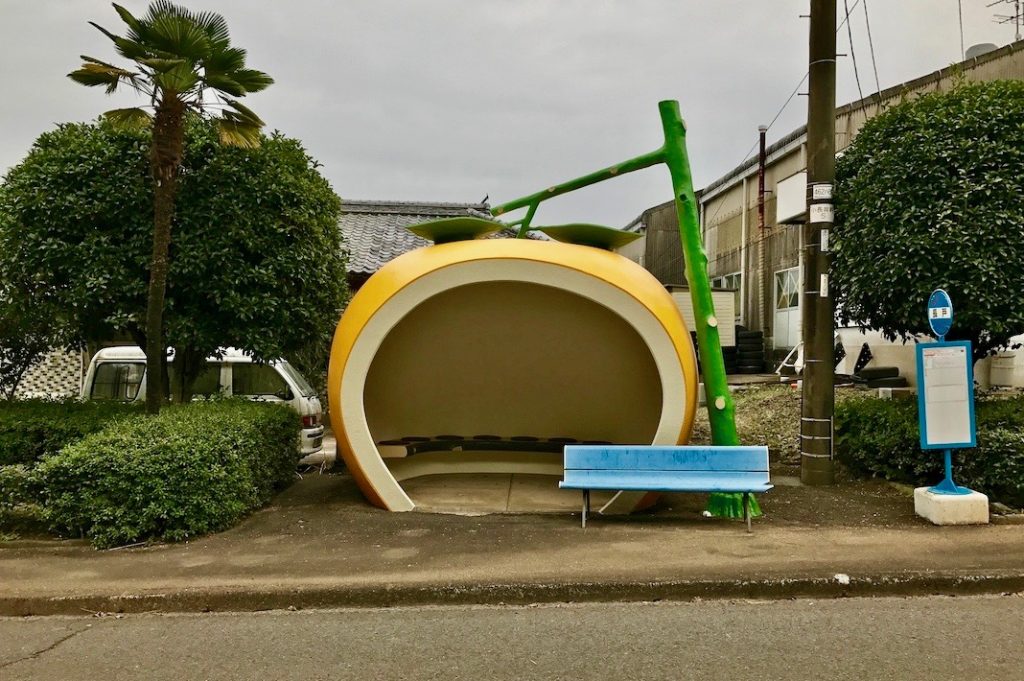 The origins of these fruit-shaped bus stops
Konagai is a small, sparsely-populated coastal town in Nagasaki Prefecture on the Ariake Sea. Like most rural areas in Japan, it's struggled to attract visitors for decades.
In 1990, though, locals conceived the idea of building large fruit-shaped bus stops for a travel-themed expo in Osaka. These proved to be a hit at the original expo. To this day, they remain a local landmark. Visitors still make their way to Konagai just to see these adorable structures. These include melons, oranges, and watermelons. Who wouldn't want to sit inside a giant strawberry?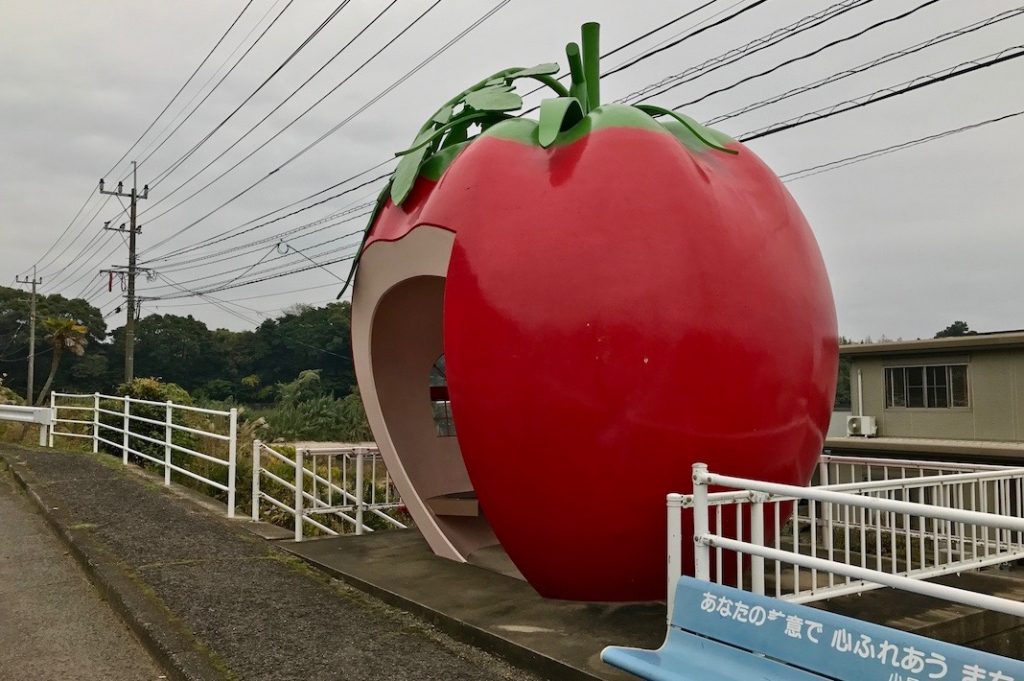 What's it like actually visiting?
Konagai is not the easiest of places to visit if you're not renting a car. The town has little to offer the average tourist besides these fruit-shaped bus stops. Like most rural areas, there is a regular but infrequent bus service operating along with the fruit-shape bus stops. There are very few trains running per day, and the town itself is rather sad and desolate. Most of the restaurants and gas stations we saw were shuttered.
Still, there's a certain romance to these brightly-coloured, empty bus stops dotting the highway. We especially liked the ones with the Ariake Sea right behind them.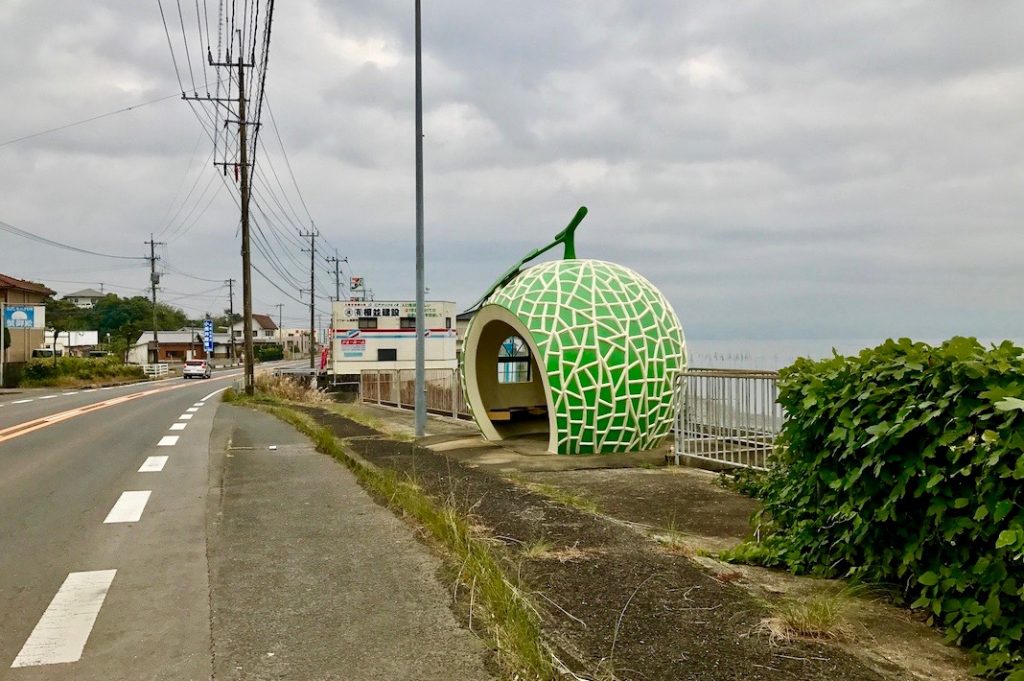 How to get here
The most expedient way of getting around this side of the country is renting a car. Otherwise, getting to Konagai Station from Nagasaki Station takes about 1 hour 15 minutes on the local train running along the JR Nagasaki Main Line.
From here, walk out to Highway 207 and follow it eastwards. Some of the most scenic bus stops are along the coastline.
Trains run infrequently along this line, so if you're heading back to Nagasaki Station afterwards, bring a book for the wait. There's almost nothing to do in Konagai; it really is that underpopulated!
Incidentally, Highway 207 isn't ideal for hitchhiking. Cars don't tend to stop, and not many of them go by. Look up local bus times and hope you get lucky! Or, keep walking along the coast and eat some grilled oysters at a local restaurant.
URL: https://www.discover-nagasaki.com/
Post by Japan Journeys.