When planning my debut visit to Sapporo, I quickly realised I knew very little about Hokkaido. Save for a few regional delicacies (ramen, lamb, dairy), that is. However, one of the first things that came to mind was the namesake Sapporo Beer. A quick online search revealed that there was indeed a place dedicated to this famous drop—the Sapporo Beer Museum. When in Rome, as they say; we decided our trip wouldn't be complete without popping in. 
Beer in Japan
We hadn't realised ahead of our visit that Sapporo was actually the birthplace of beer in Japan. In the mid-1800s, American Commodore Matthew Perry (not the actor) gifted a few cases to the ruling Tokugawa Clan. Since then, Japan never looked back. Seeing as wild hops were found up in Hokkaido, Sapporo was the obvious choice for the new industry around 1890.
Japan's only beer museum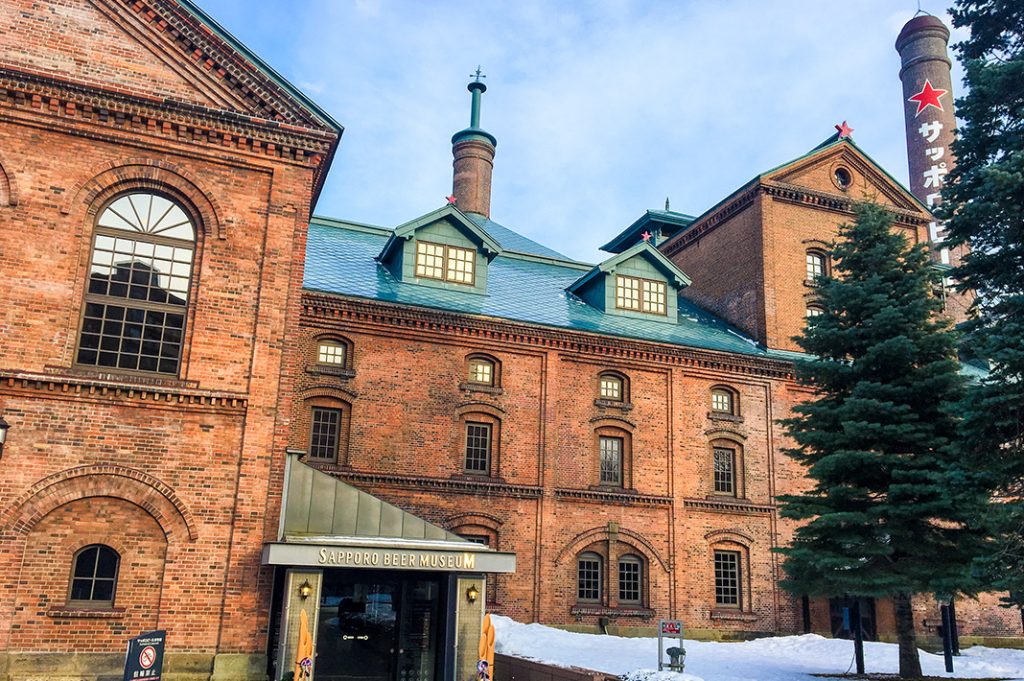 The Sapporo Beer Museum is a charming place, all arched windows and smokestacks. We found ourselves admiring its storybook architecture for quite some time before even entering. We later found out that is was originally a Sapporo brewery and, unsurprisingly, a registered Heritage Site of Hokkaido.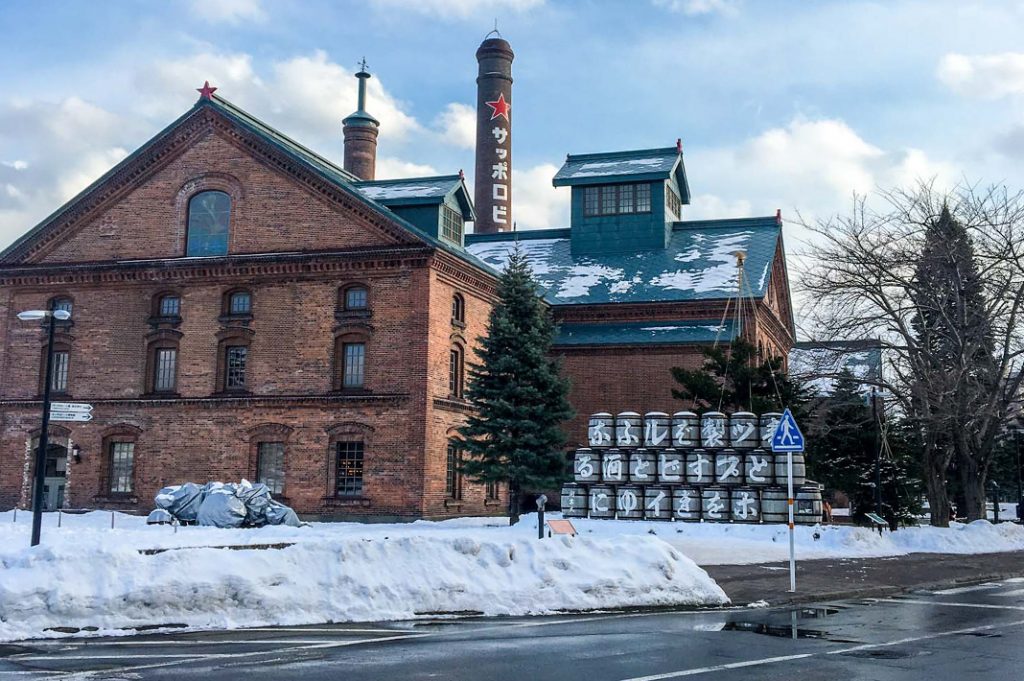 The brewery was eventually repurposed into a museum in the 1980's; now visitors can learn all about the process of beer making and the fascinating history of beer in Japan.
It's free to explore the exhibition at your own pace. There are English explanations (as well as other languages) everywhere. Of particular interest to me were the walls of vintage Sapporo advertisement posters. It's so interesting to see the development of beer marketing over the course of a century.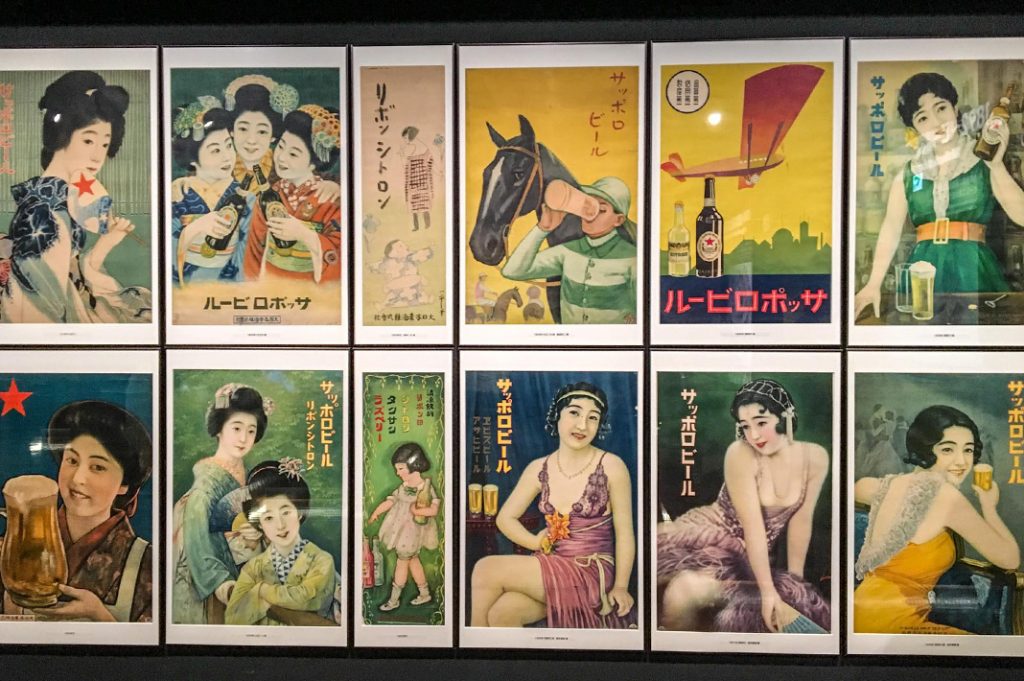 For those wanting to learn more about the beer making process, there is a tour available for a small fee. It is conducted in Japanese, though, and must be booked ahead online.
Given Japan's love of beer, not to mention the multiple local brands, it's surprising there aren't more beer museums around.  
Beer Tasting
After wandering through the exhibition, we made our way downstairs into the 'Star Hall', a German themed beer hall. Think long tables, wooden chairs, beer chandeliers and a whole lot of jolly punters. For a reasonable fee, you can sample a tasting paddle of three decent sized beers. We made sure to get the exclusive and coveted Kaitakushi Beer. This local drop follows a very old original recipe, made from only malt, hops, yeast and water. It's also only available in Sapporo, so make sure to try it.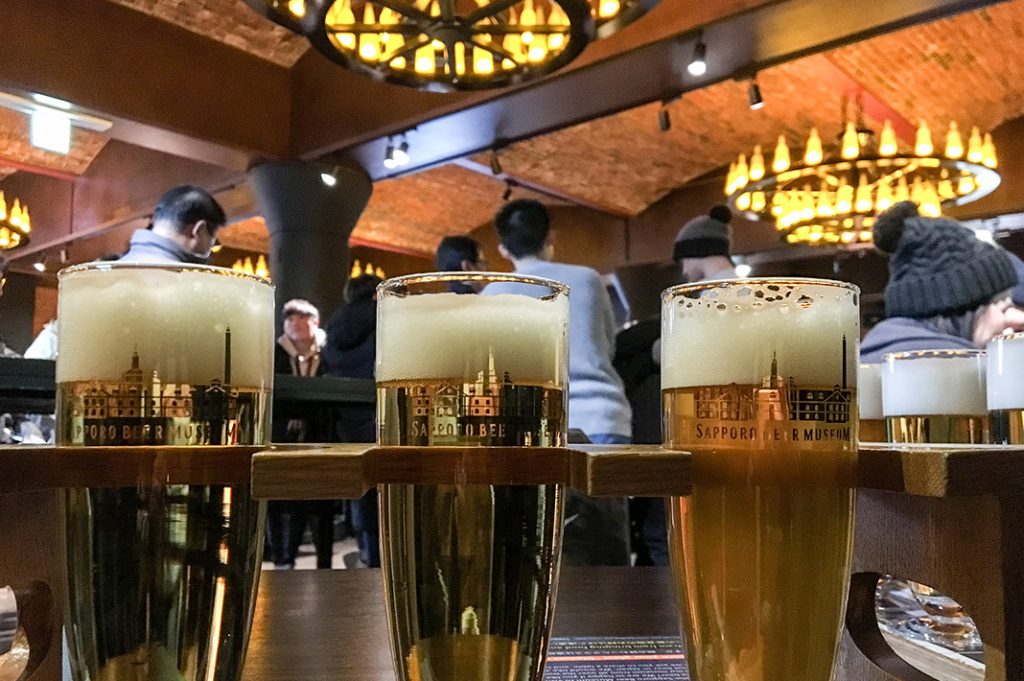 Shopping and Eating
Next to the Star Hall, you'll find the Museum Shop. Head in for some Sapporo Beer merchandise, exclusive brews, snacks and other local delicacies. If you're in the mood for something a little heartier, you'll want the neighbouring 'Sapporo Beer Garden'. Inside are a few different eating areas offering foods like Ghengis Khan, fresh crab dishes and sushi. 
How to get to Sapporo Beer Museum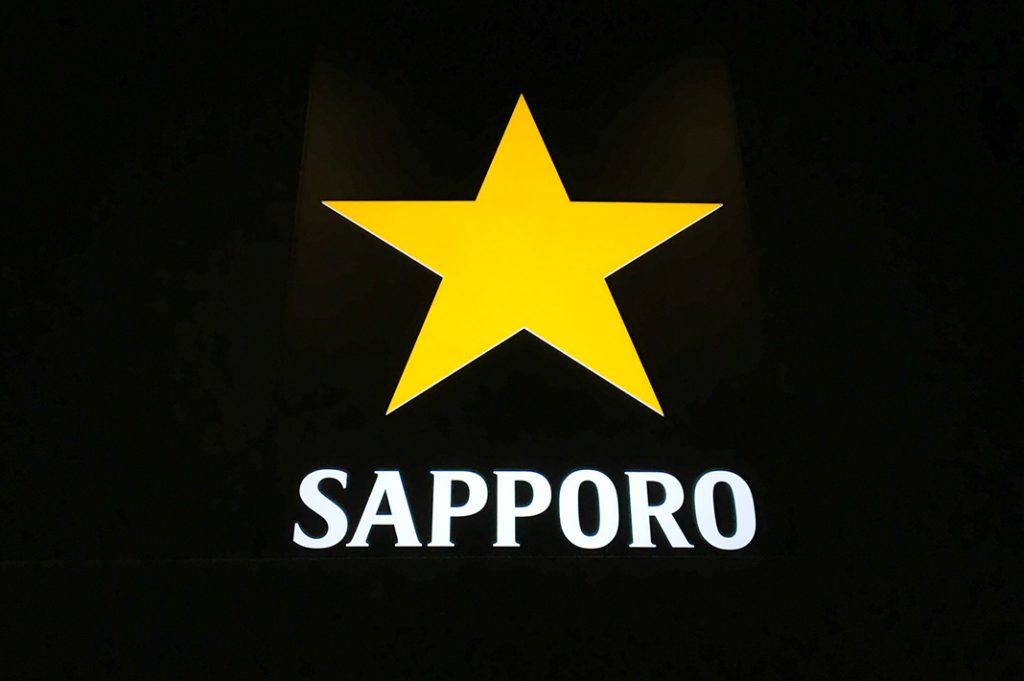 From Sapporo Station, you can reach the Sapporo Beer Museum in around 20 minutes on foot. If you'd prefer a shorter journey, make your way to one of the closer stations and walk. You can take the Toho Subway Line to Higashi-Kuyakusho-Mae Station, from there it's a 10 minute walk. Otherwise, take the JR Hakodate Main Line to Naebo Station and walk 8 minutes from the North exit.
Name: Sapporo Beer Museum
Address: 9 Chome-1-1 Kita 7 Johigashi, Sapporo, Hokkaido
Open: 11:00am–8:00pm every day except Mondays 
URL: https://www.sapporobeer.jp/english/ 
Post by Japan Journeys.