My fiancé and I were riding high. We'd just finished playing with baby capybaras at Izu Shaboten Zoo. Their tiny, little faces had us tossing around the idea of adopting our own. Sadly, our dreams were not meant to be. Let it be known that capybaras are social animals, and prospective owners must adopt an entire pack of them rather than just a single animal. Regardless, we had a full day ahead of us to explore Shizuoka. We'd spotted the strangely cone-shaped slopes of Mount Omuro from the zoo and had struck out in that direction. Within five minutes, we'd reached its base. Little did we know that, aside from providing some of the best views of the area, it's also home to two insanely cool secrets: a fully equipped archery range in the middle of its dormant crater, and the fiery Yamayaki festival.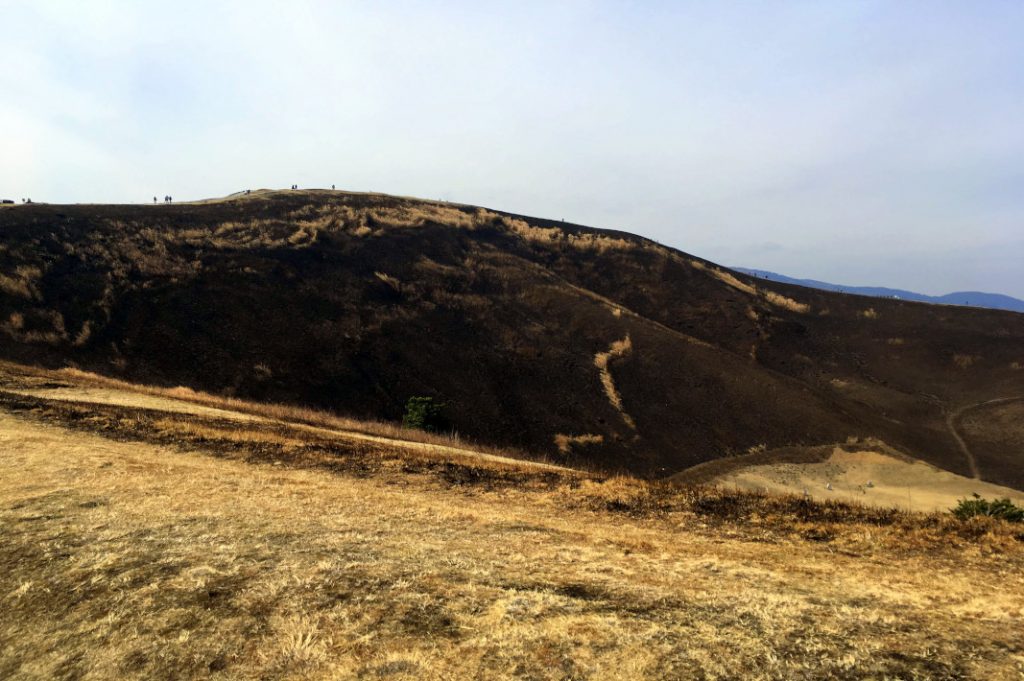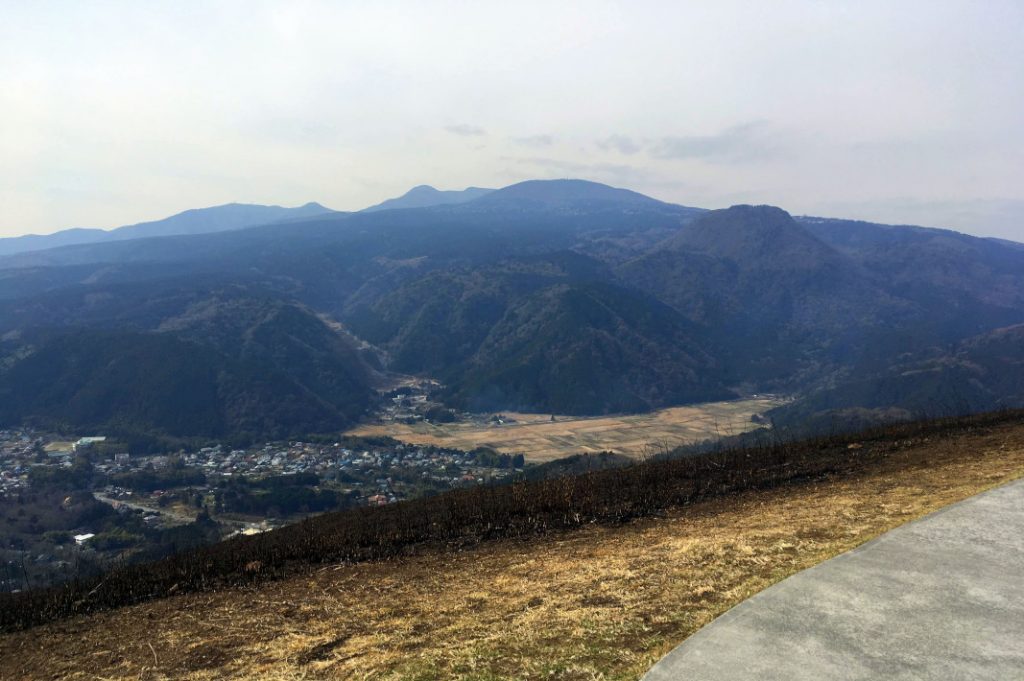 Omuro's Explosive History
About 4,000 years ago, an especially forceful volcanic eruption rocked Shizuoka. Lava spewed upward, building up around its source and reaching a towering height of 580 meters. As the lava cooled, it formed Mount Omuro (Omuro-yama in Japanese). These days, it's an exceptionally peaceful spot. Its appearance is remarkably similar to that of a rice bowl that someone has flipped and dramatically smashed the base off of. Without pictures, it's difficult to convey just how oddly smooth its grassy sides are. It almost looks man-made. In summer, the mountain is awash in lush green grass and wildflowers. However, when we visited in February, the grass was a rich tundra-y yellow due in part to the Yamayaki festival.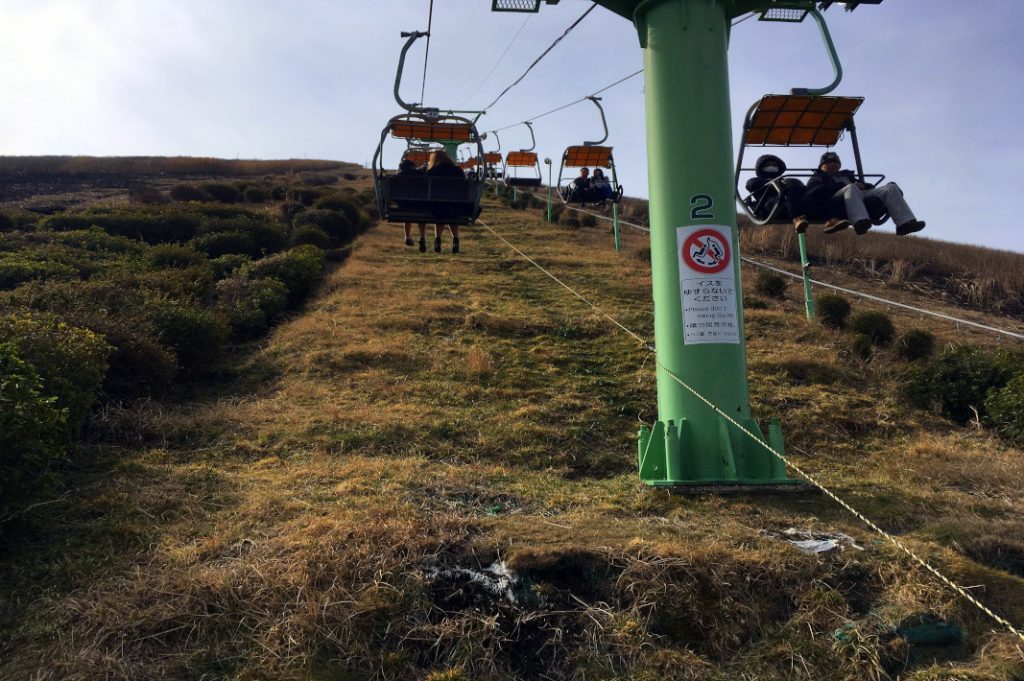 Ascending the Slope
We were told that because its slopes are so smooth and steep, visitors can't actually hike up to its peak. Rather, we'd be forced to ascend its slopes in style using the chair lift. Despite feeling a bit silly using a chair lift to crest a 580-meter mountain, it was a pleasant ride up. At times, our feet hung close to the ground, tempting us to toe some of the longer scrub. About halfway up, your photo will be taken; however, we weren't pressured into buying it.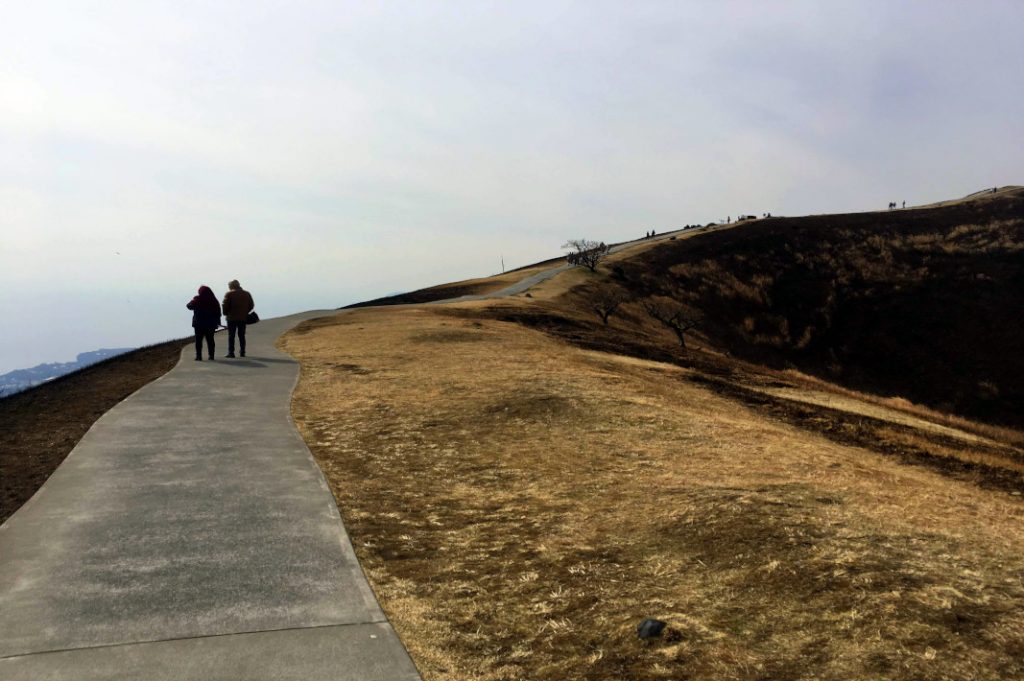 Volcanic Archery
When we reached Mount Omuro's peak, we were in for a surprise. In its long-dormant, volcanic crater we spotted someone walking around with a massive longbow, practising archery. In fact, we noticed a row of neat archery targets extending out from either side of them. To our vast surprise, full sets of archery gear can, in fact, be rented and used by paying customers. Talk about a cool practice space. That said, seeing as it was an especially windy day and we'd opted out of traveller's health insurance, we passed on it for the time being. Regardless, it was still pretty tempting, and I think we both watched the sole archer with a bit of jealousy.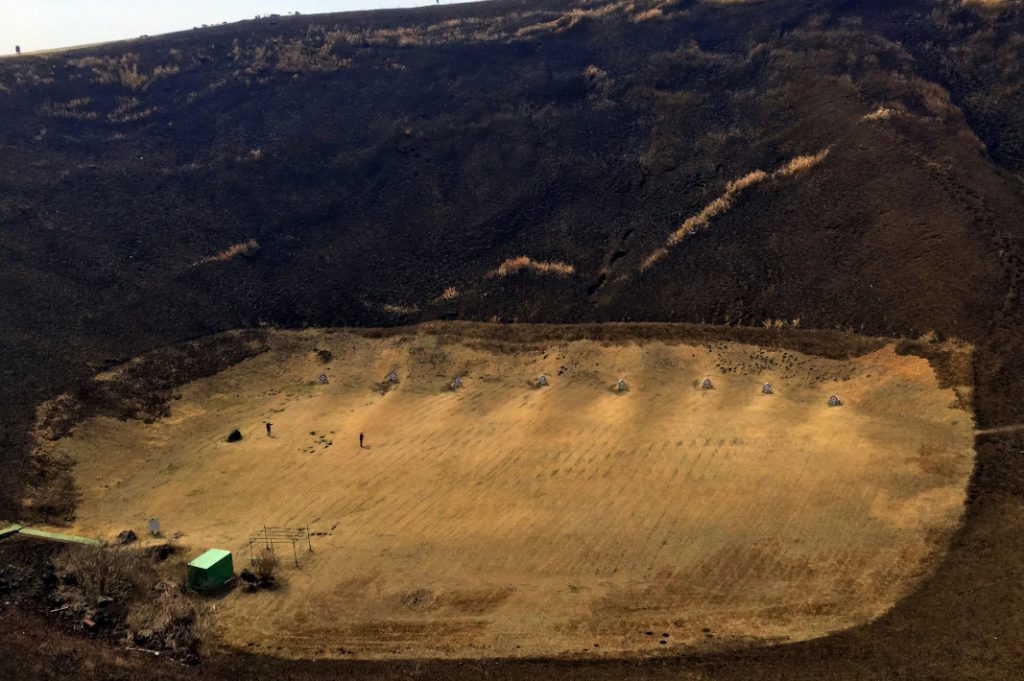 Mount Omuro's Walking Trail
Instead, we choose to continue along the mountain's path. All told, it's a gorgeous 25-30 minute circuit around the rim of Mount Omuro. It showcases sweeping views of the Sagaminda Sea, Chiba, Tokyo, Yokohama, Mount Fuji, nearby Ito city, and even the Japanese Alps. As we walked, we passed by a modest Shinto shrine and a row of Buddhist statues. Brought to the mountain in 1663, these statues stand guard over the region and offer good fortune in marriage and childbirth.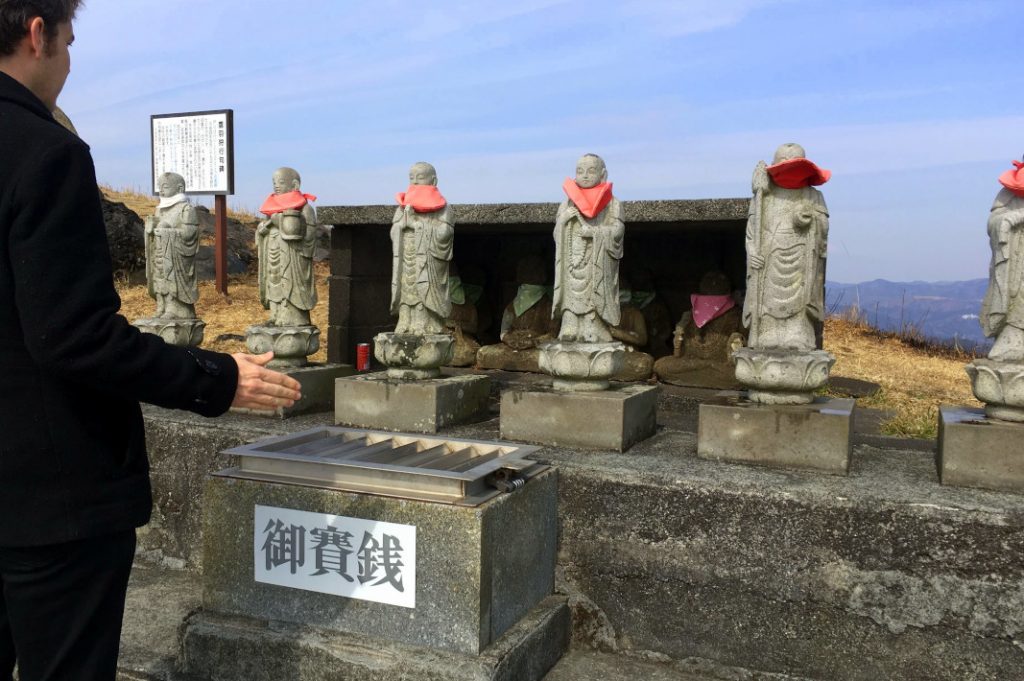 The Yamayaki Festival
After we'd descended the mountain, we learned that we'd just missed Mt. Omuro's major festival, the Yamayaki. Each year, revellers set the mountain's long grasses ablaze and the entire surface catches, burning furiously for about 15 minutes. According to locals, the best place to witness the Yamayaki festival is from the nearby Sakura no Sato Park. However, all things considered, a bonfire of that size is surely spectacular from any nearby location. Weather permitting, the festival takes place each year on the second Sunday in February. If you're travelling through Izu or willing to make the overnight trip out from Tokyo, make sure to drop by Mount Omuro for peaceful views, fiery festivities, and if you're brave, maybe a little bit of archery.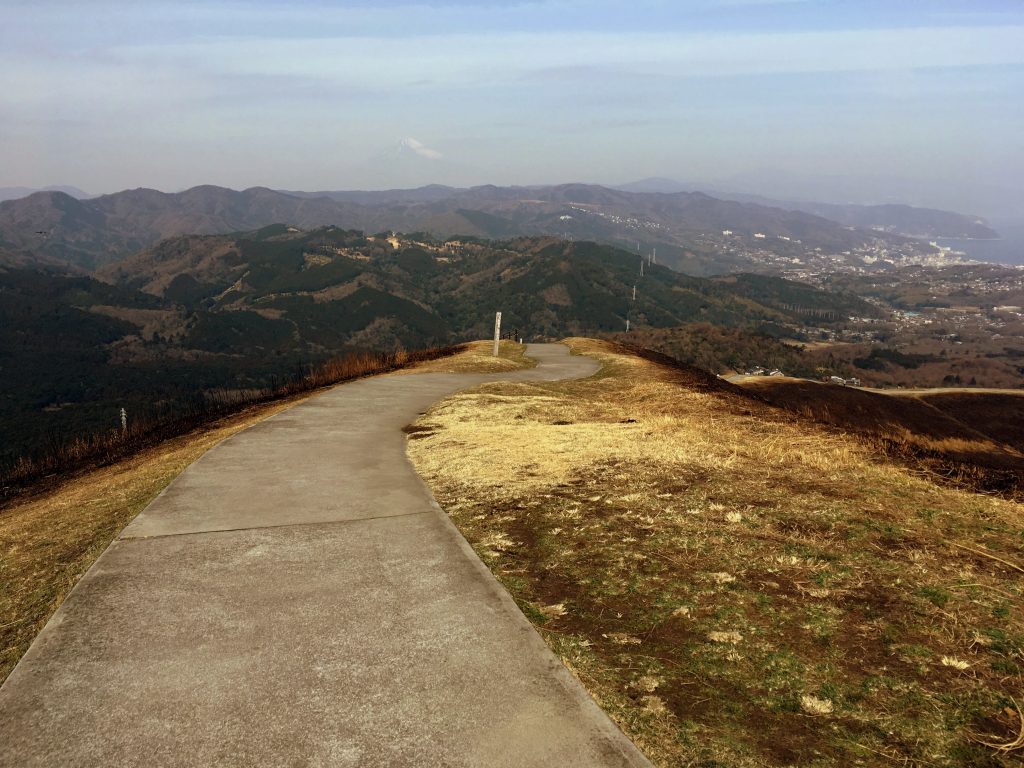 Name: Mount Omuro (Omuro-yama)
Address: Ito, Shizuoka 413-0234
More Information: https://shizuoka-guide.com

Post by: Japan Journeys.