Tucked away in a quiet backstreet of Kyoto's Gion district is the classy little bar Finlandia. A stalwart of the Kyoto bar scene, it has been open since 1982 and is well known for their range of Finnish vodka (hence the name). Travelling with a friend of Finnish heritage, we couldn't not stop in for a drink.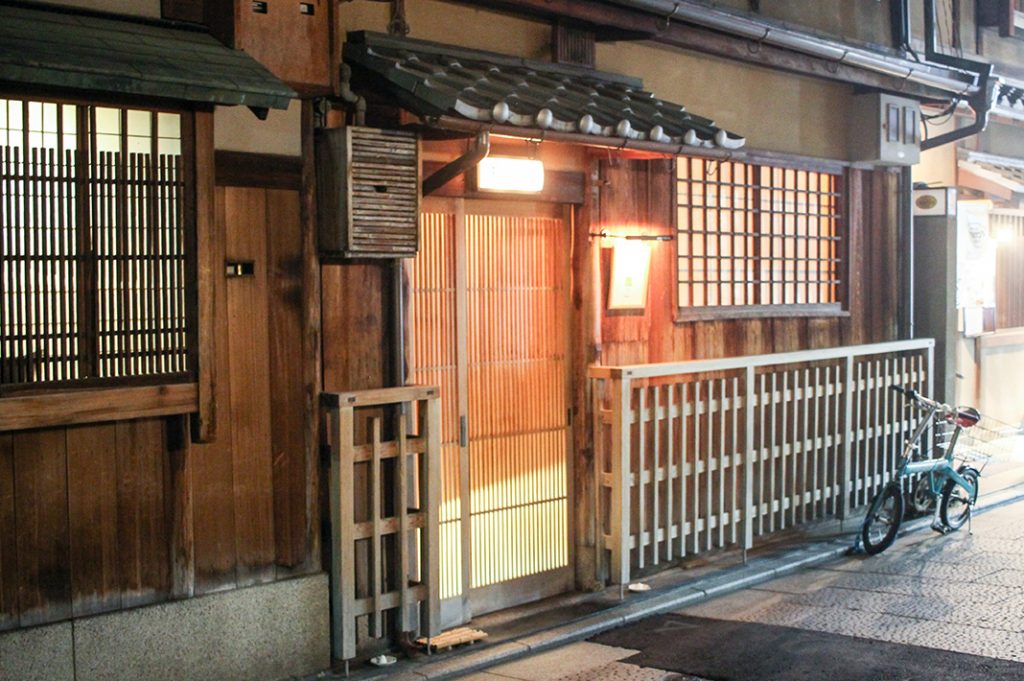 Finding it was the first (well, only) challenge. Perhaps we'd already had a beverage, or perhaps our eyes were just not accustomed to the nuances of traditional architecture; we walked straight past it, distractedly chatting, before turning back to try again. All that advertises this bar is the small sign above the door. In fact, many businesses in the area are required to maintain the traditional aesthetic by keeping signage to a minimum. And we thank them for it.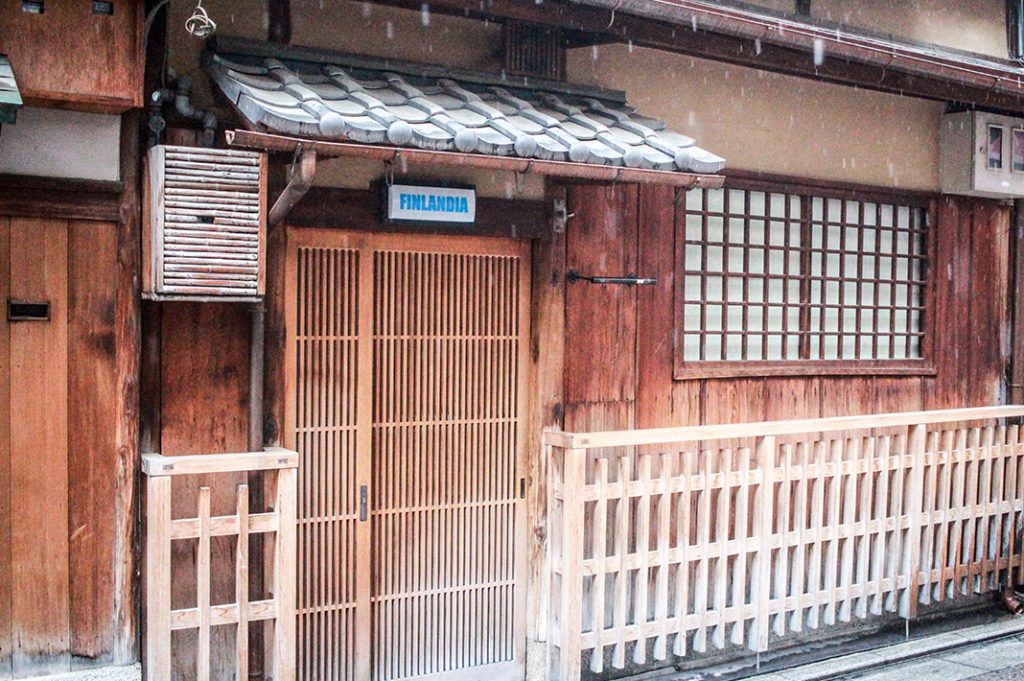 Behind the lovely wooden facade we found an equally chic interior. Low lighting glinted off the rows of bottles behind the bar as the bow-tie clad bartender plucked a fresh grapefruit from the fruit bowl. A fresh fruit supply is always an indication of a good cocktail ahead.   
Infused vodka and customised drinks
Once we agreed to the ¥500 per person seating charge, we took our places at the bar. We soon got to talking with the English speaking staff who ran us through the signature infused vodkas. A row of large science experiment jars had caught our eye and we were very curious. The concept is simple—submerge something in vodka and let the flavour seep out. There were all the flavours you'd expect (lemon, raspberry) as well as some you wouldn't (dill, wasabi).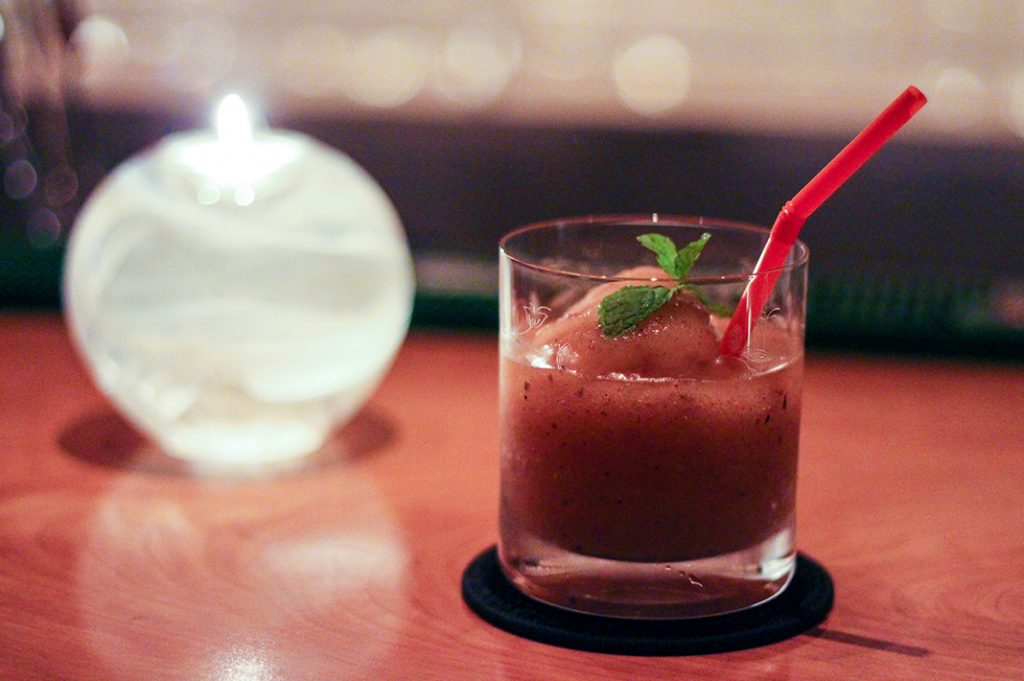 Based on our individual tastes, the staff whipped us up some delicious drinks, which we sipped while recounting the day. Naturally, we asked the question that so many before us had: 'Do geisha ever come in here?'. The staff confirmed that yes, they do, and showed us a drink commonly ordered by geiko (geisha). The German digestive bitters 'Underberg' has a 44% alcohol content but the herbs act as a kind of 'hair of the dog' remedy. With all those late nights and client-supplied drinks, I can see why they would need it.
Aside from the vodka, there are a wide range of other spirits as well as a few beer taps. They also offer some basic appetisers including reindeer sausages—very Scandinavian. Unfortunately, my Finnish friend is vegetarian so no reindeers were consumed that night.   
So if you're looking for a nice, quiet and cosy place to stop in for a drink, Finlandia is a great option in the Gion area.
Finding Finlandia:
Finlandia is a 4 minute walk from exits 6 and 7 of Gion Shijo Station. Take the first right, first left, first left again and follow the road around the corner. You'll see it on your right.
Name: Finlandia
Open: 6:00pm – 3:00am every day
Address: Gionmachi Minamigawa, Higashiyama-ku, Kyoto
URL: http://finlandiabar.com/
Post by Japan Journeys.