If we could recommend just one winter festival in Hokkaido, it would definitely be the Lake Shikotsu Ice Festival, held in late January, through February. Once you reach Lake Shikotsu, you will be astonished by its breathtaking beauty. The lake's surface is like a mirror, glittering with the reflection of the sun and the surrounding snow-capped mountains. The site of the Ice Festival is just along the lakeshore. It is filled with grand sculptures and objects made out of ice — all made by local volunteers. During the daytime, the ice sculptures and other ice objects appear blue in color, like a gigantic exhibition in aquamarine. This blue is called Lake Shikotsu Blue.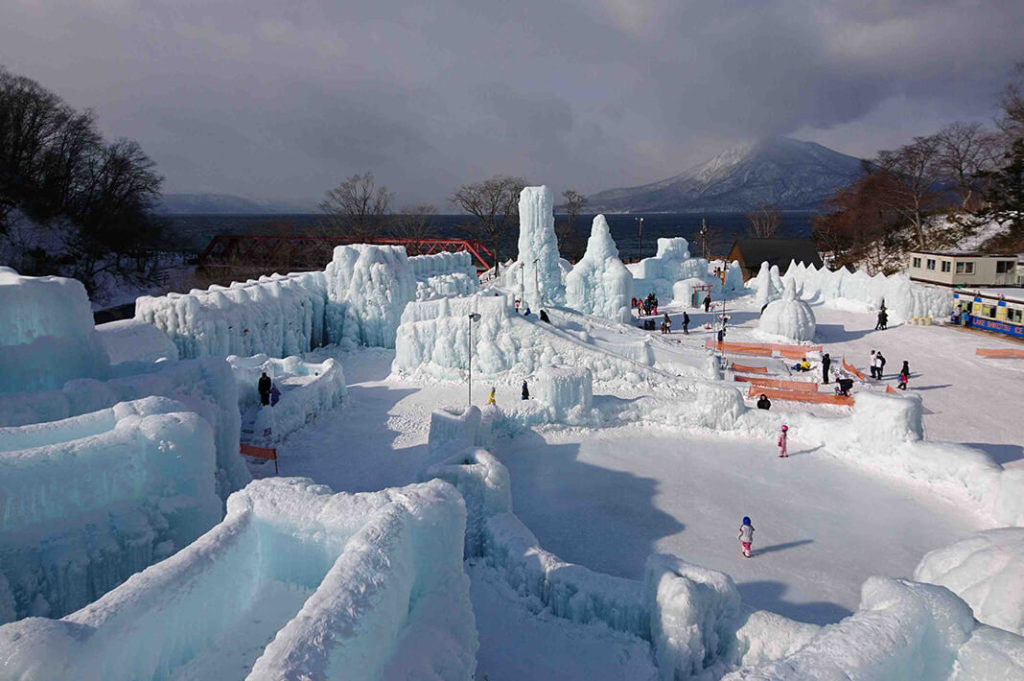 At night, the ice sculptures are lit up colorfully in red, yellow, blue, and pink. In addition, fireworks illuminate the dark sky every night, enhancing the charm and beauty of the festival.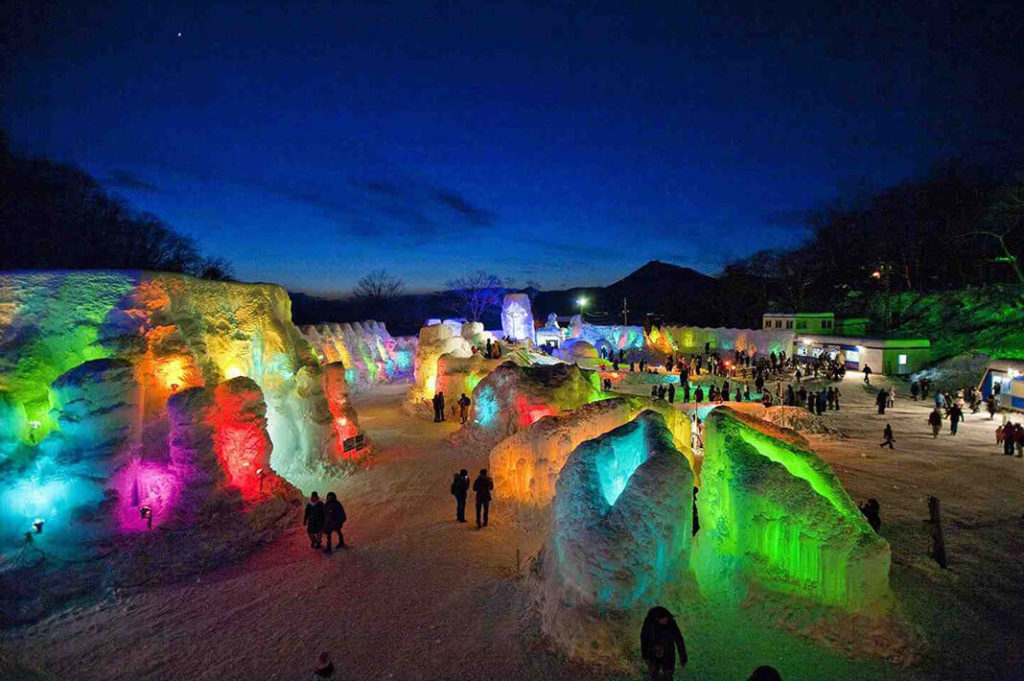 If you visit, be sure to check out the festival both during the day and at night. At Lake Shikotsu, you can also try a fish called Chip—a kind of trout. Sashimi style or simply chargrilled with salt is the best, especially while sipping sake.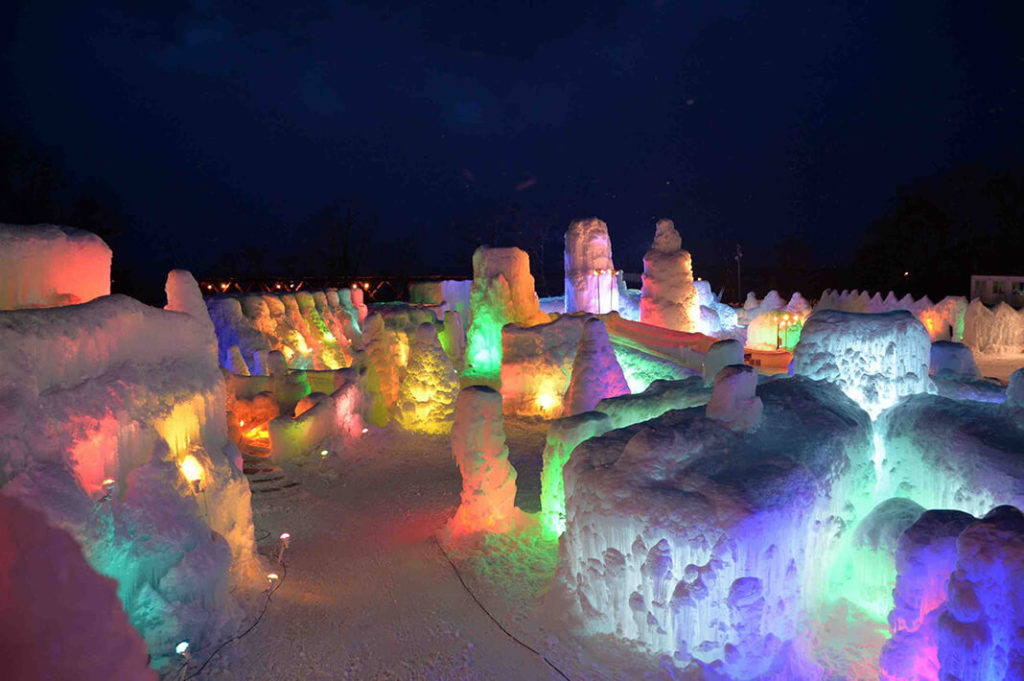 (You can read the rest of this article at this link. This article was first published on December 16, 2019, on JAPAN Forward, who aim to reveal the true face of Japan to the English speaking world in areas ranging from politics to sports and pop culture.)
Click here to view our other articles.
Event name: Chitose Lake Shikotsu Ice Festival
Location: Lake Shikotsu, Chitose, Hokkaido
More information on the event can be found here.