For green tea fans, there's really no going past Uji—a town with tea in its proverbial veins. Here, local growers employ a unique method of shading the leaves before hand picking, resulting in a rich, umami taste. Tea houses dot the town and matcha flavoured foods are everywhere you look. Whether you're exploring the famous Byodoin Temple, enjoying matcha at a prestige tea house, partaking in a pottery class or simply strolling around town, there is no shortage of things to do in Uji. During my recent visit, I realised I had yet to participate in a tea ceremony in Kyoto; I couldn't think of a more fitting place to experience one than Uji, so I set out to Taihoan.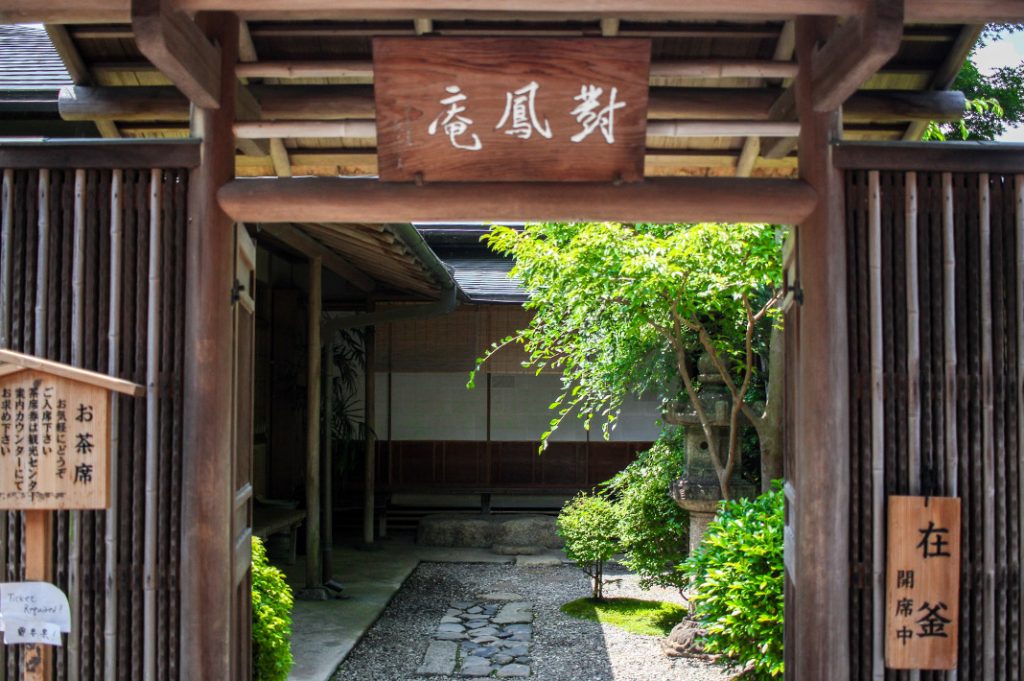 Taihoan Municipal Tea House
Along the river and not far from Byodoin Temple, you'll come across the Uji Tourist Information Center (Ujishi Kanko Center). It is the place to browse pamphlets, seek travel advice and sample some free local tea.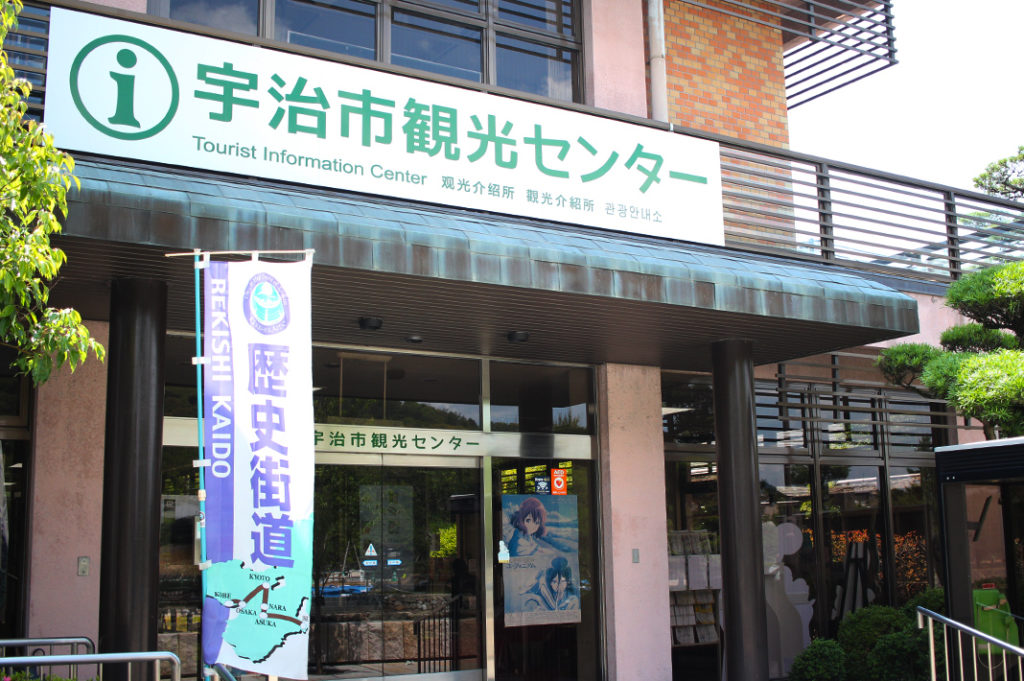 You can also buy tickets to a tea ceremony in the adjoining Taihoan tea house. While there are a few different experiences available, all are guaranteed to delight. The next ceremony would be a "sencha" experience (steeping whole leaves in water) for a reasonable ¥500. Ticket in hand, I headed through the glass sliding door and came face to face with the traditional entrance.
Stepping through the gate and into the tranquil Japanese garden, I was immediately transported into another time and place. Twisted old trees and stone lanterns added to the ambience.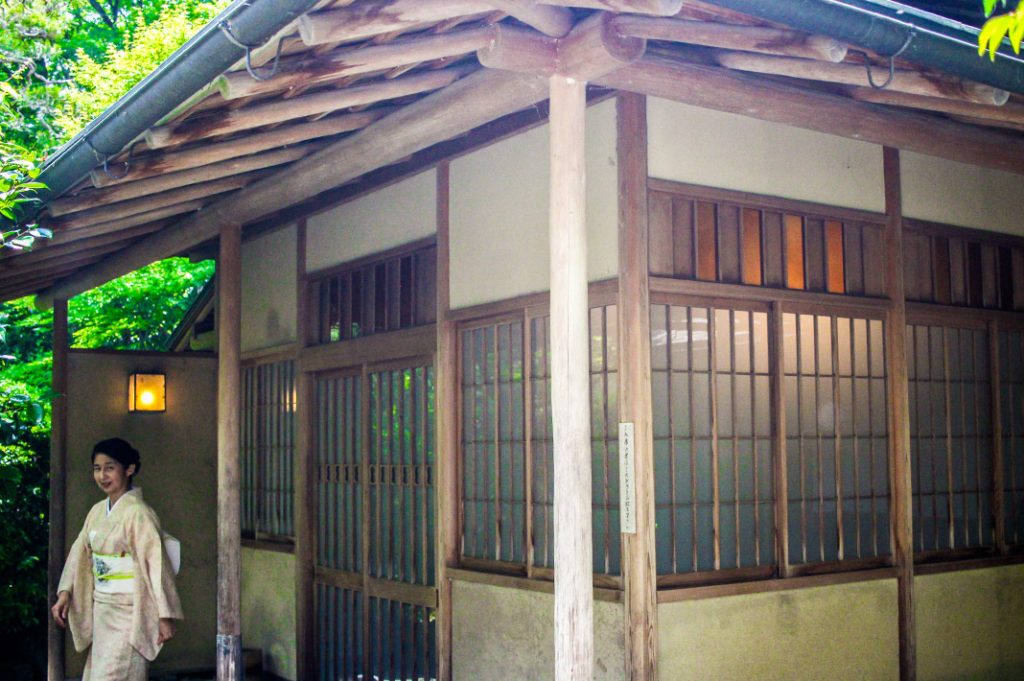 Suddenly, a smiling woman in kimono emerged from the building and instructed me to wait. It was only a few minutes before she showed me in.
Let the ceremony begin
I was quietly ushered through a shoji paper screen door and into the large tatami mat room. The tea master knelt before an array of equipment and smiled at me as we awaited a few more participants. When the ceremony was about to begin, I put my camera away to be fully present.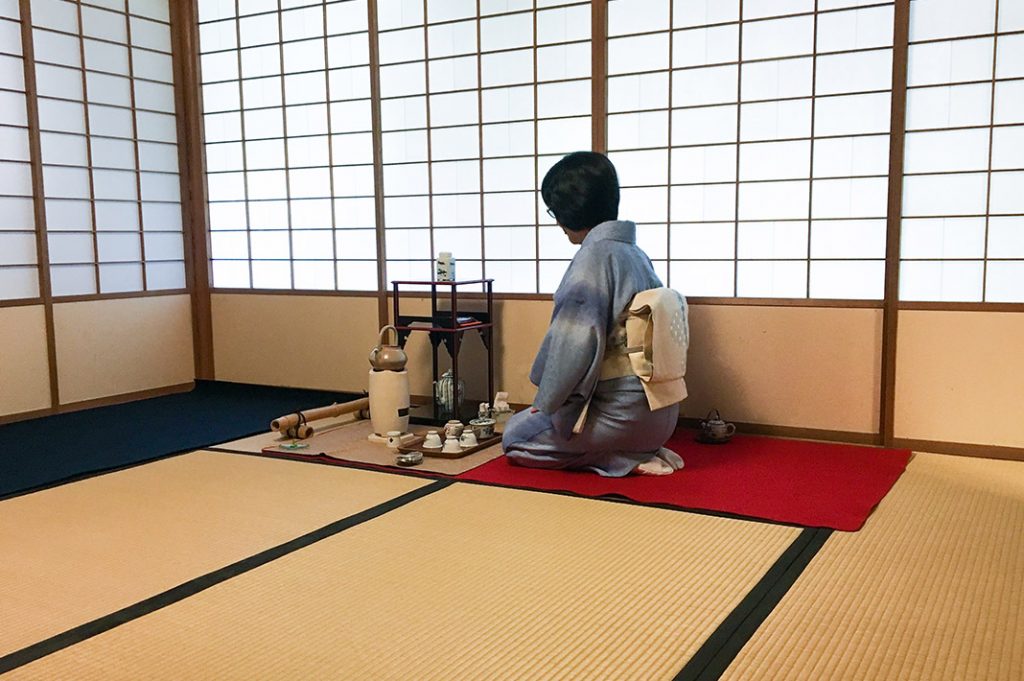 Every movement made by the kimono-clad staff was ritualistic, slow and considered. They bowed before entering the room. They knelt carefully in their garments and scooted forward a little at a time. Their hand movements were practised and elegant. I could barely keep up with the tea master's process. A lot of pouring and wiping, all done with purity in mind.
The first two cups of sencha were served hot, while the third was a refreshing cold-brew version. The staff showed us how to bow, how to hold our cup and how to sip. It was all done in near silence, except for a few whispered instructions in Japanese. As expected, the tea was of high quality and deliciously rich. We also enjoyed wagashi, a traditional sweet commonly served during tea ceremonies. This recipe had a mochi (pounded rice cake) base with an azuki bean paste topping. It came on a tiny plate with a bamboo skewer to eat with.
Putting it all together
Tea ceremonies are all about purity, harmony, respect and tranquility; reflected in everything from the garden to the tea room to the methods and etiquette. The Taihoan tea house is dedicated to building an awareness of Japanese tea ceremony and tea culture. After the ceremony, staff encouraged us to view the tea making equipment and take photos.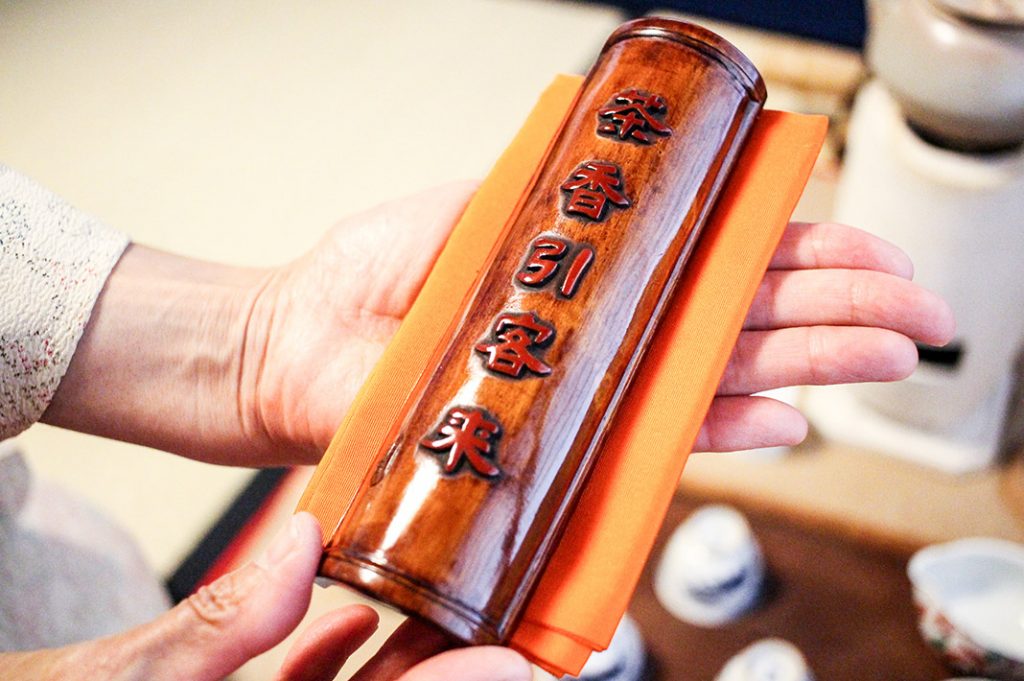 Even though the instructors had limited English, they tried their best to explain the significance of the equipment as well as design elements of the room, such as the tokonoma alcove which always displays seasonal wildflowers and a scroll.
While there are a number of places to experience a tea ceremony in Uji, I couldn't recommend Taihoan highly enough. It's great value for money, a tranquil oasis in an often busy tourist spot and an unforgettable experience.
Name: Taihoan
Address: Togawa-2 Uji, Kyoto 611-0021
Open: 10:00a.m. – 4:00p.m., 7 days per week (closed December 21-January 9)
Link: http://www.kyoto-uji-kankou.or.jp/multilingual/index-en3.html
Post by Japan Journeys.