Japanese pizza has a reputation for being a little strange. Where else would you find mayonnaise and corn on pizza—at the same time? But what most visitors don't realize is that Tokyo is home to some truly amazing pizza. Think of Seirinkan, where the pizza were great long before featuring on 'Ugly Delicious'. Or Pizza Studio Tamaki's meticulously crafted pies. But for a taste of New York in Tokyo, Pizza Slice is the place to go.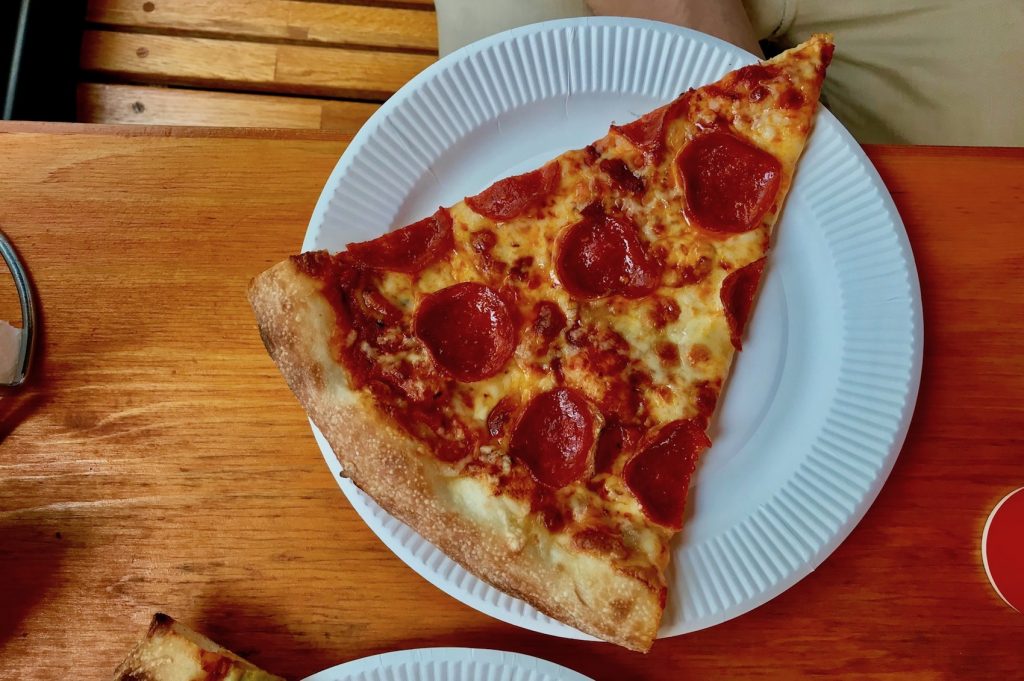 What to eat at Pizza Slice
Just like a New York pizzeria, you get 'em by the slice here. They're proper large slices, generously topped, with a zippy tomato sauce that's bright but never overpowering. Each slice averages ¥500, which is not completely unreasonable for Tokyo.
There's no skimping on the toppings. A classic favourite here is the pepperoni, which delivers exactly the kind of salty punch you want from salami. Jalapeño is surprisingly tangy and impactful, while the caramelized onions are properly brown and sweet.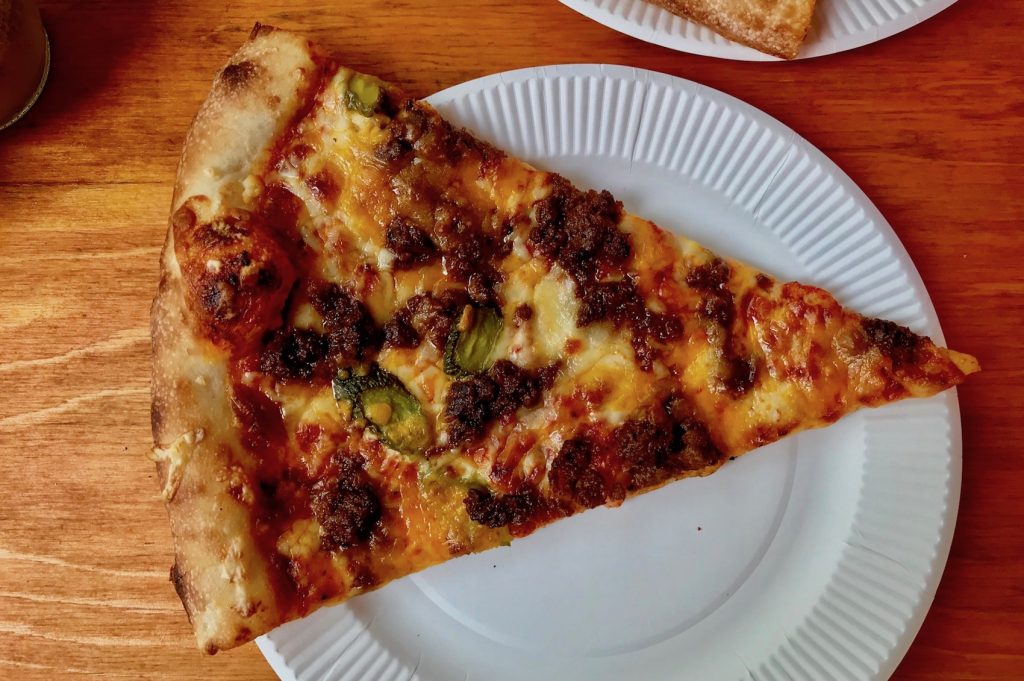 But it's not just about the toppings. Good pizza is distinguished by a great crust, and Pizza Slice delivers on that front. The base is crispy, and thin but not quite as skinny as a Neapolitan crust. There's a beautiful chew to the dough reminiscent of the best New York slices—almost like calzone dough—and it's as easy to fold too. Don't bother with cutlery. This is a slice you must eat with your hands.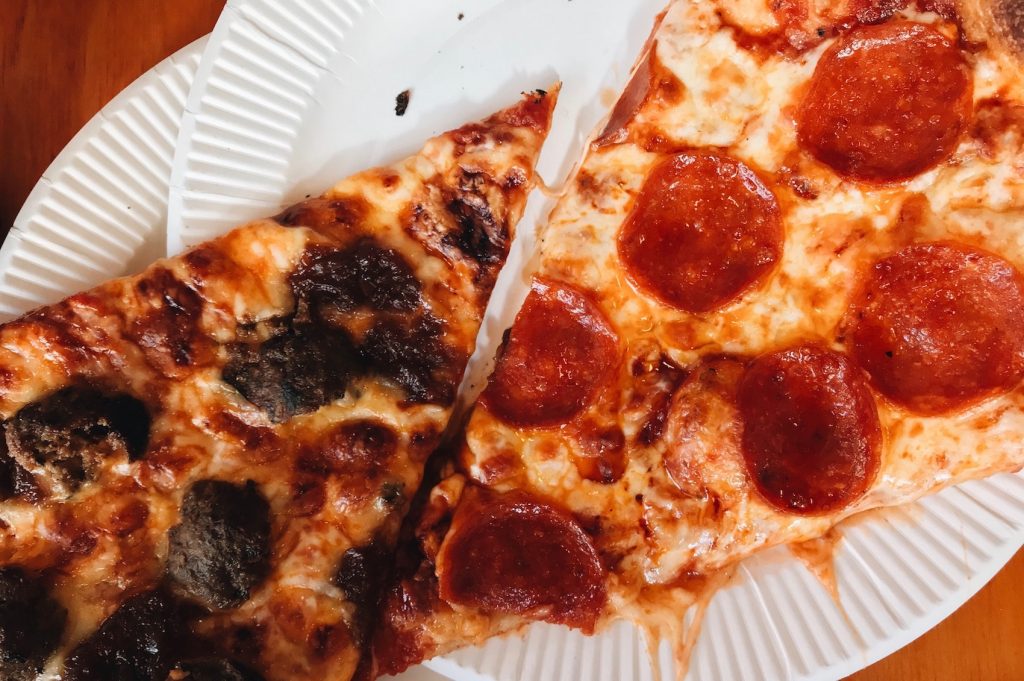 The staff will stick each slice into their giant oven, heating it up until the cheese is golden and toasty and melting, with deliciously gooey strands that pull away with each bite. There's something pleasingly down-to-earth about eating each slice off paper plates, rather like you're in a canteen or diner of some kind. Which you are. It's nothing fancy; it's just a damned good slice of pizza. And that's worth writing home about.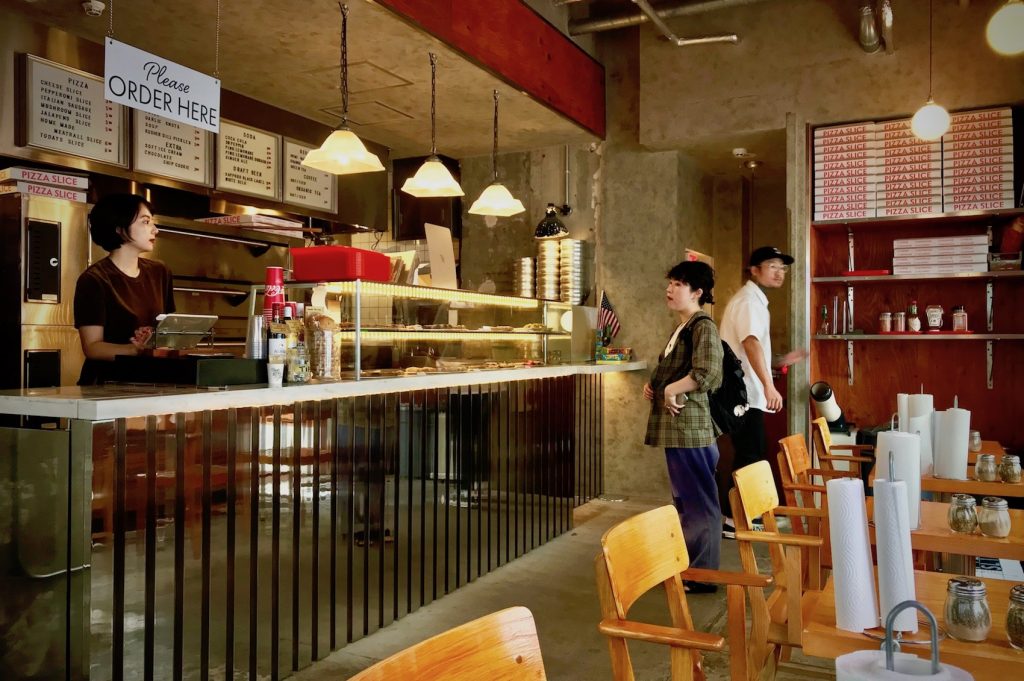 Know before you go
Pizza Slice and Soda Fountain is the Roppongi branch of the original shop in Shibuya. While the latter place is just as good, it's often busy. We like the Roppongi branch because it's a little quieter, especially during the afternoons. Pizza makes a fantastic mid-afternoon snack.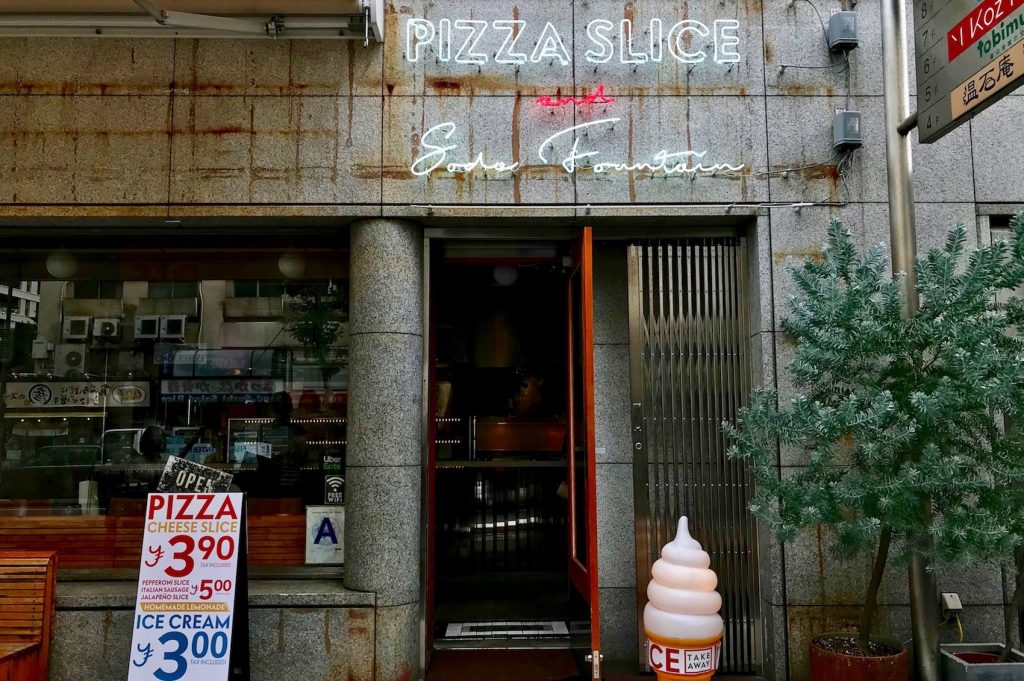 How to get here
Name: Pizza Slice and Soda Fountain
Address: 7 Chome-3-13 Roppongi, Minato City, Tokyo 106-0032
Open: 11:30am–11pm (until 10:30pm on Sundays)
URL: http://www.pizzaslice.co/
Post by Japan Journeys.