If you're looking for a cheap souvenir that comes with a bit of fun and surprise, try gachapon! These coin operated toy vending machines are seemingly everywhere in Japan—from tourist attractions to airports, arcades, supermarkets…even dedicated gachapon centres like Akihabara Gachapon Hall. Simply pop in a few coins, turn the crank and see what comes out. For those who don't mind a bit of plastic, it's a neat little activity you can slot into even the most scheduled day. Besides, you get a little something to take home, too!
What's with the name?
Gachapon is an onomatopoeia of the words gacha (the sound of turning the crank) and pon (the sound of the capsule landing in the tray). Very literal, though perhaps tricky for non-Japanese speakers to remember. Even though similar machines have existed around the world since the 1880s (for gumballs and postcards!), gachapon has had a place in Japan since 1960. The name became trademarked in 1977 and the rest was history for these kawaii little capsule toys.
How does Gachapon work?
It works just like a gumball machine. Insert the appropriate amount of coins (usually between 100-500 yen) and turn the crank—GATCHA! A small plastic capsule will drop into the collection tray—PON! Snatch it out and open it up to see which toy you got.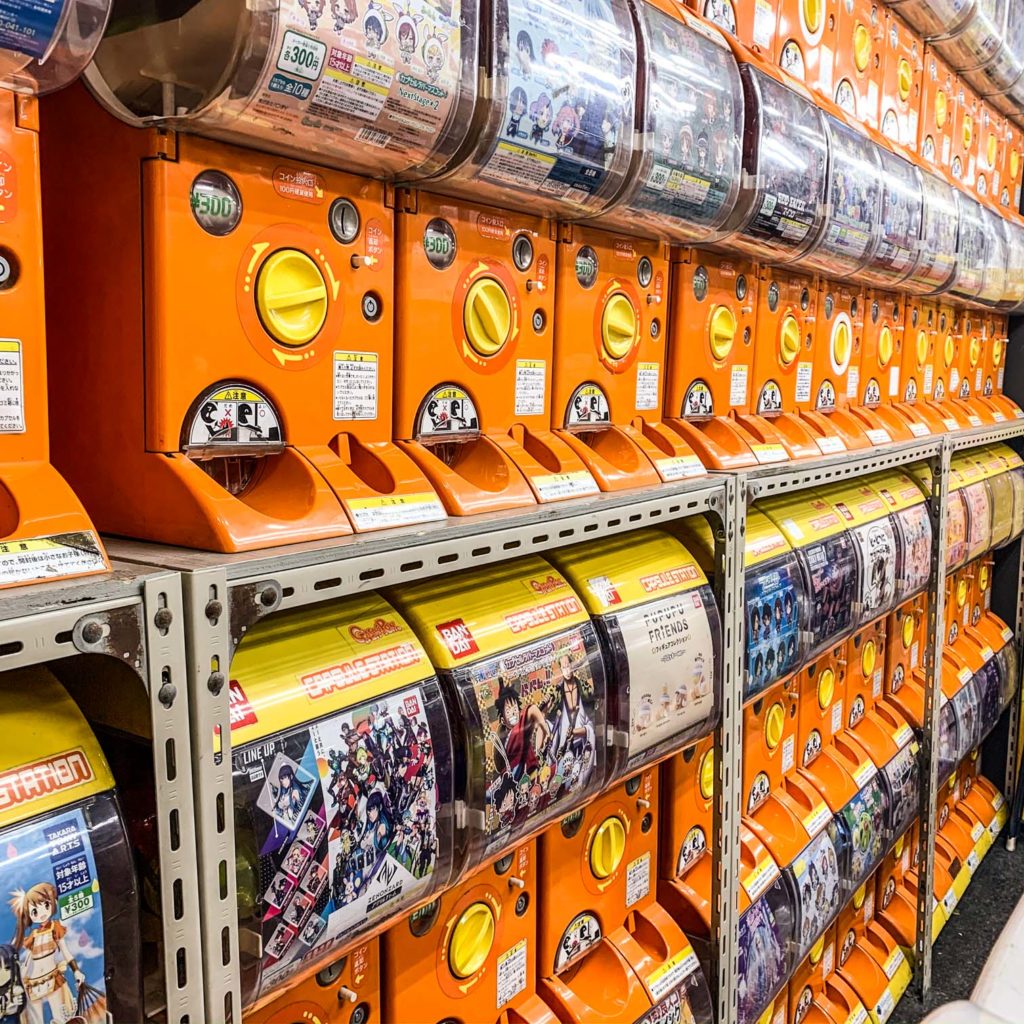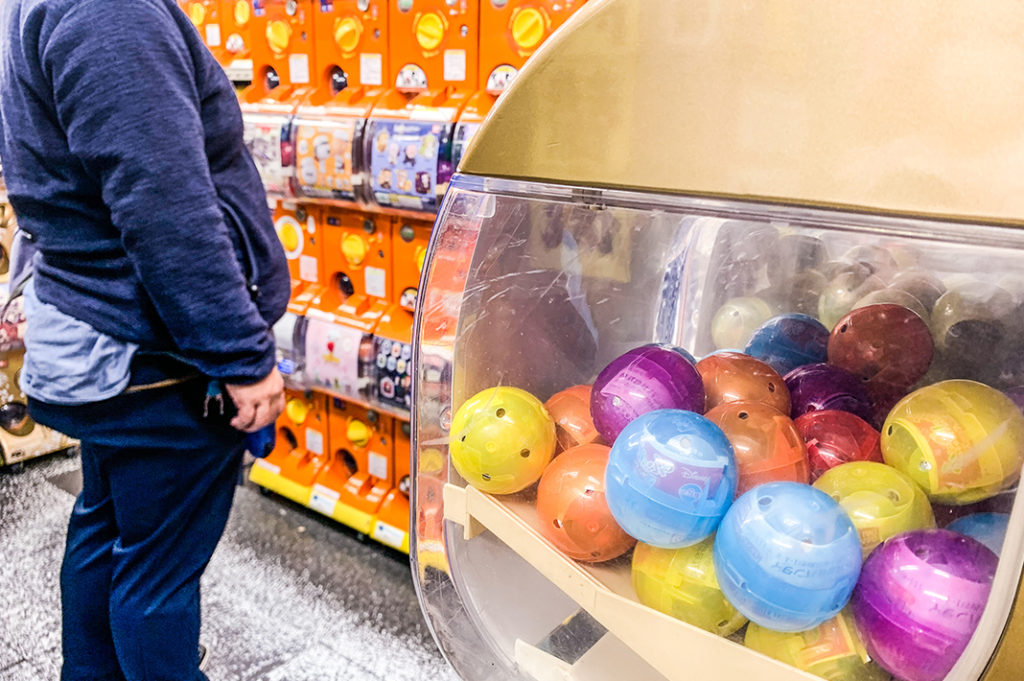 What kind of toys are they?
To help you decide where to invest your money, each machine advertises what's inside with images or a display case. You can find hats for your cat, washcloths, plastic sushi, cartoon characters…plus a whole bunch of bizarre and hilarious objects.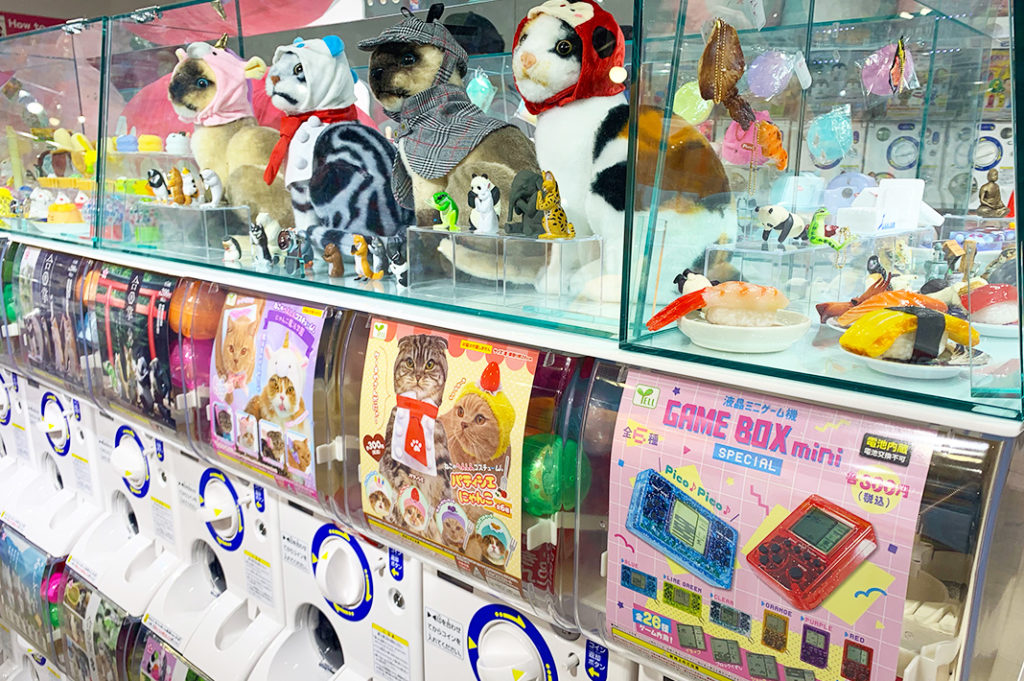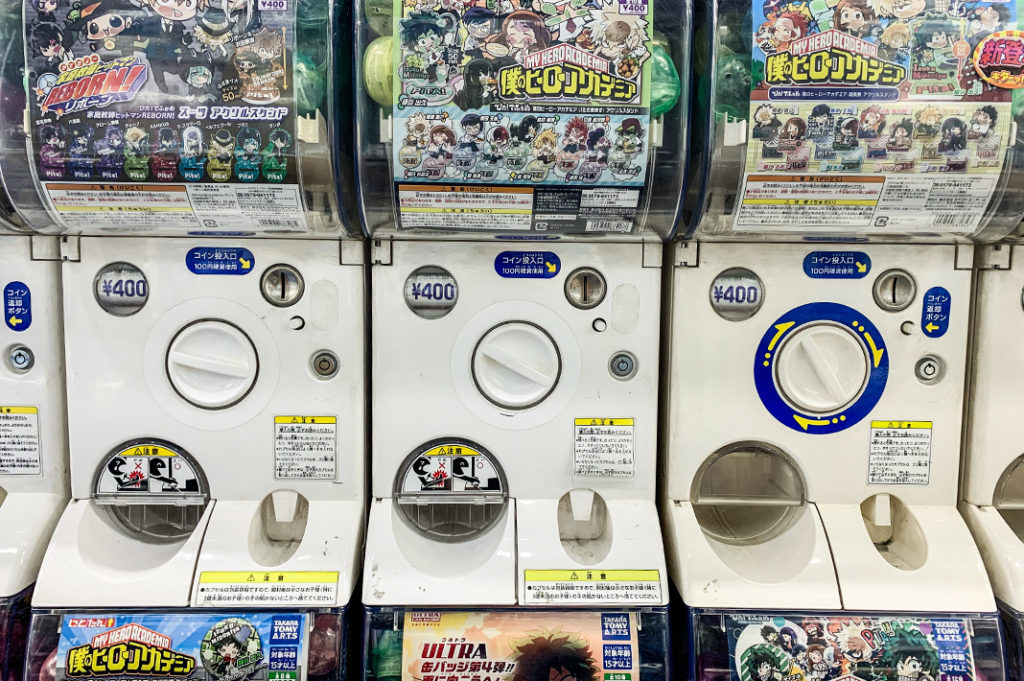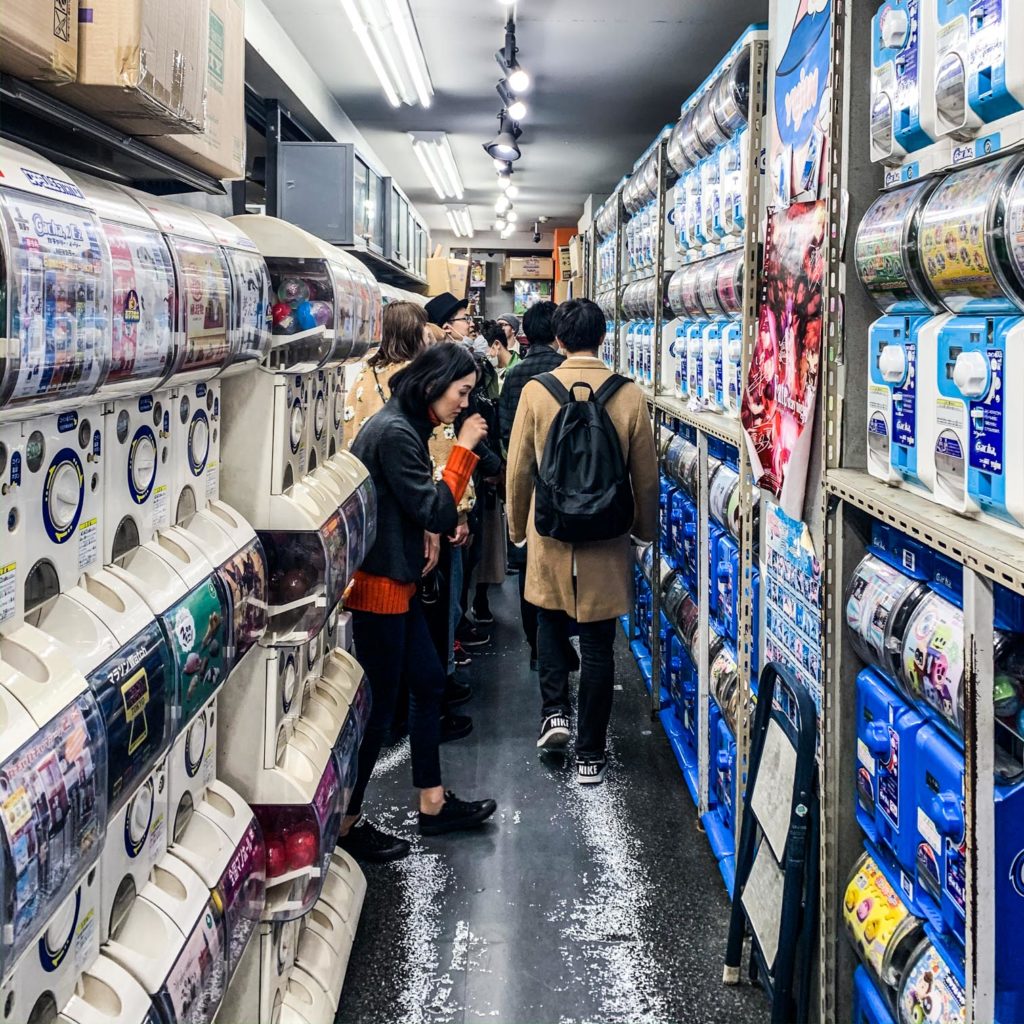 If you're like me, you'll covet so many of the cute or downright weird objects. On top oof that, there are all the hilarious toys that one friend or another would really love. Suddenly, you've got ten machines in mind and it becomes hard to choose. That's how they gatcha.
Here are just a few of the gachapon toys that make you think "why?".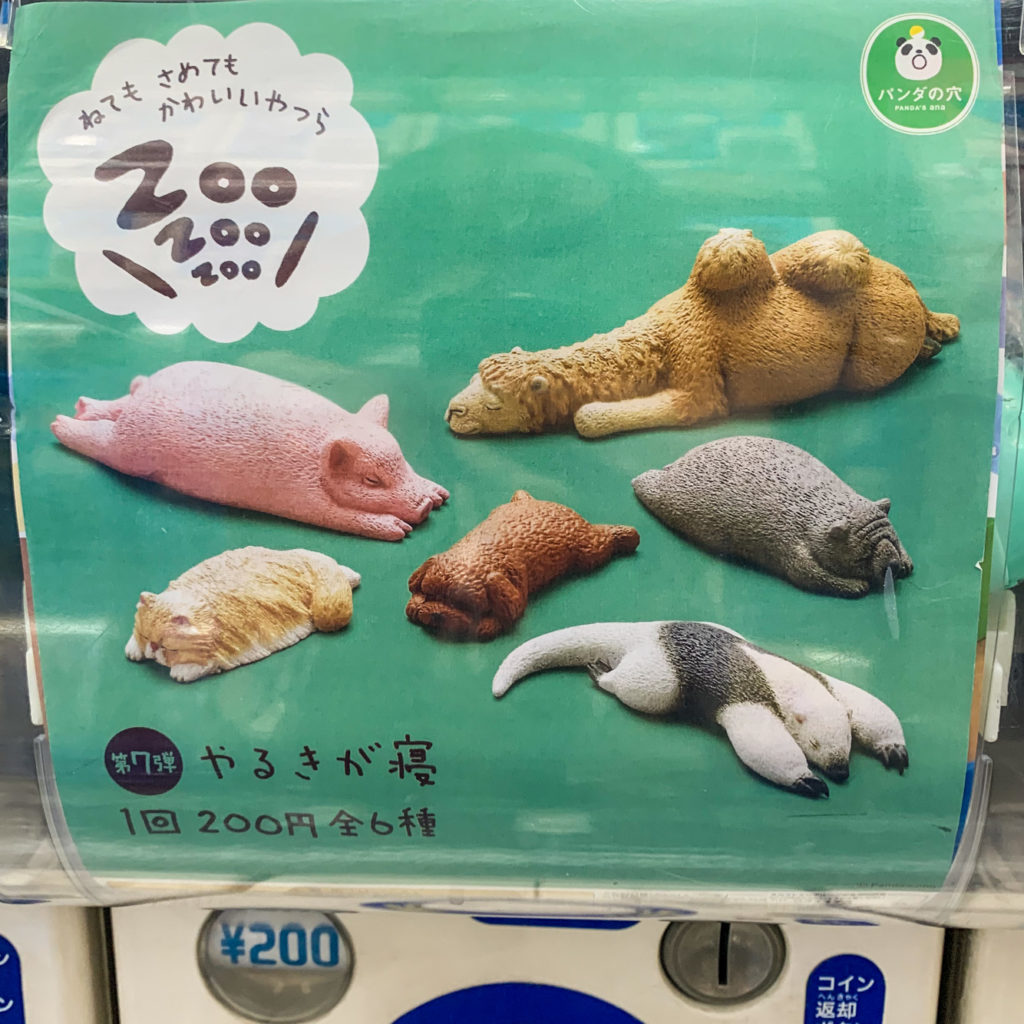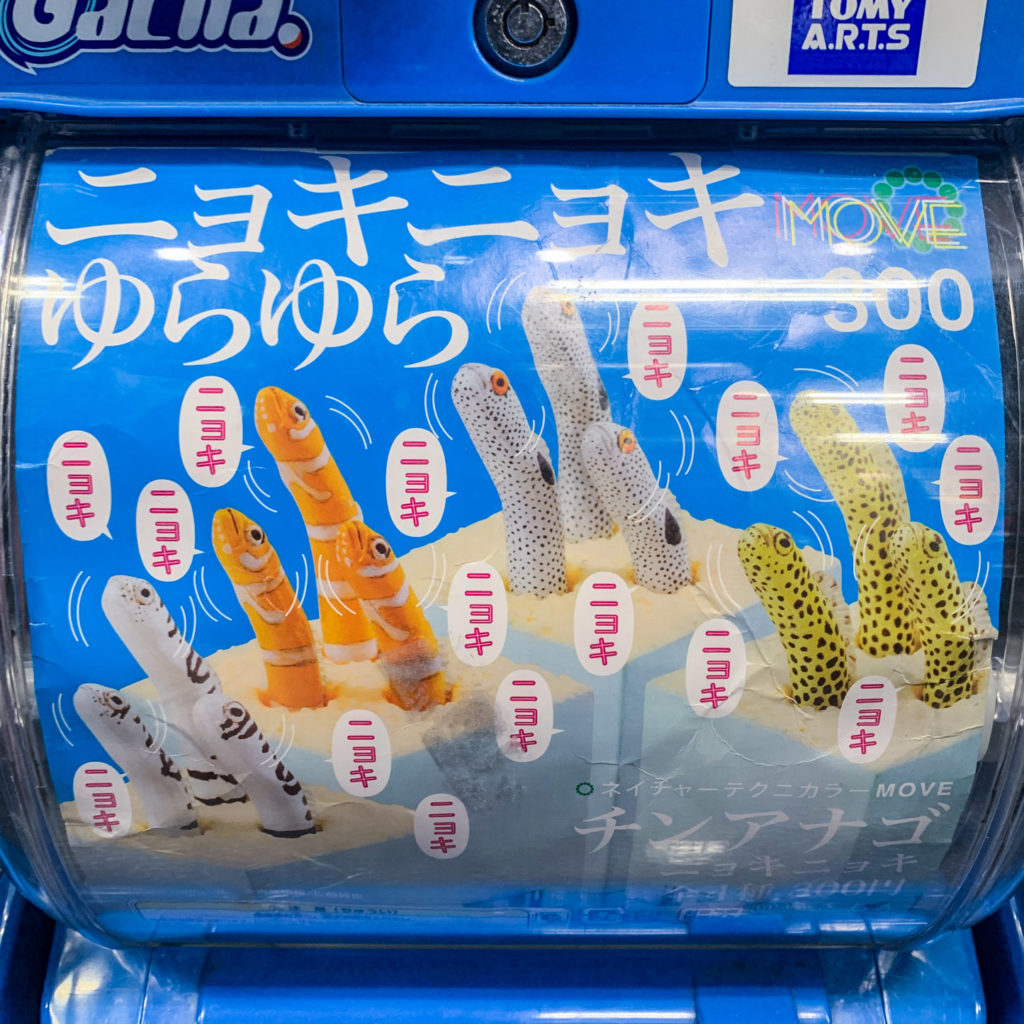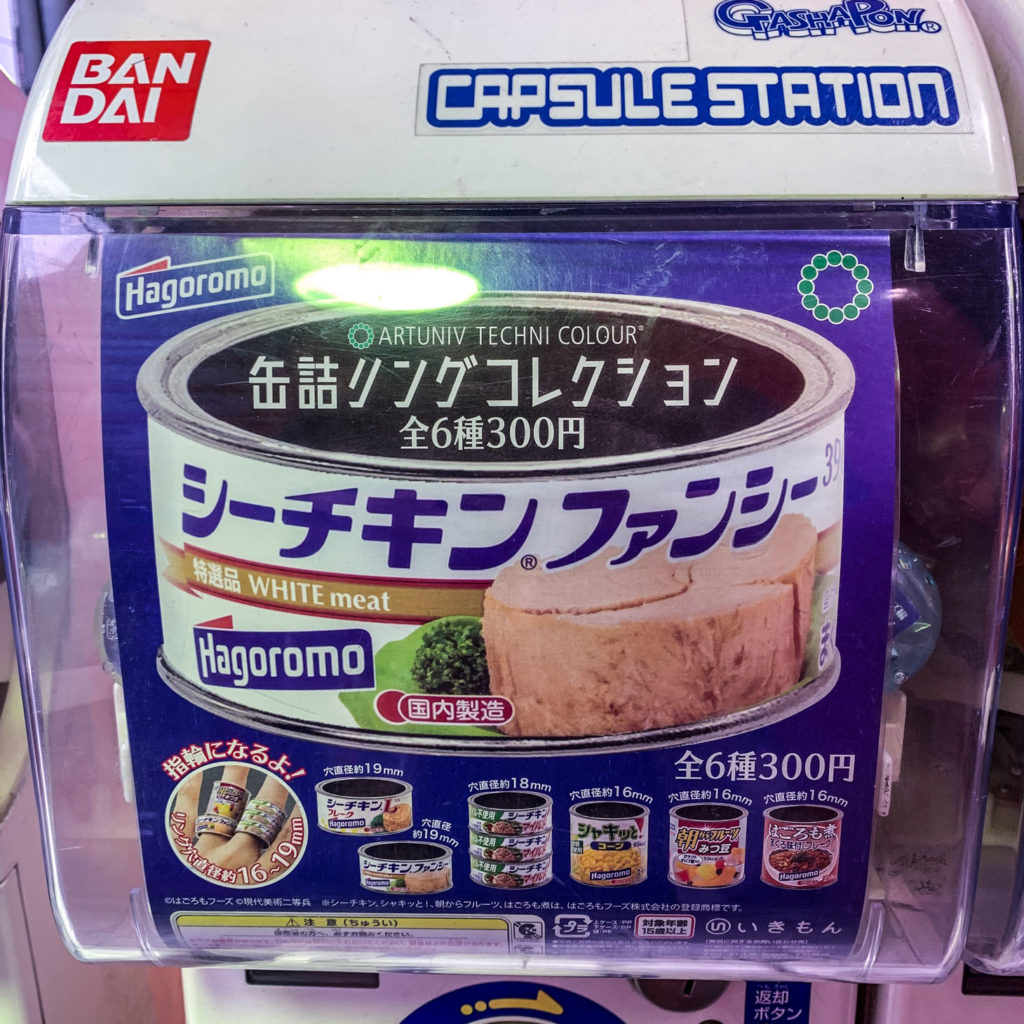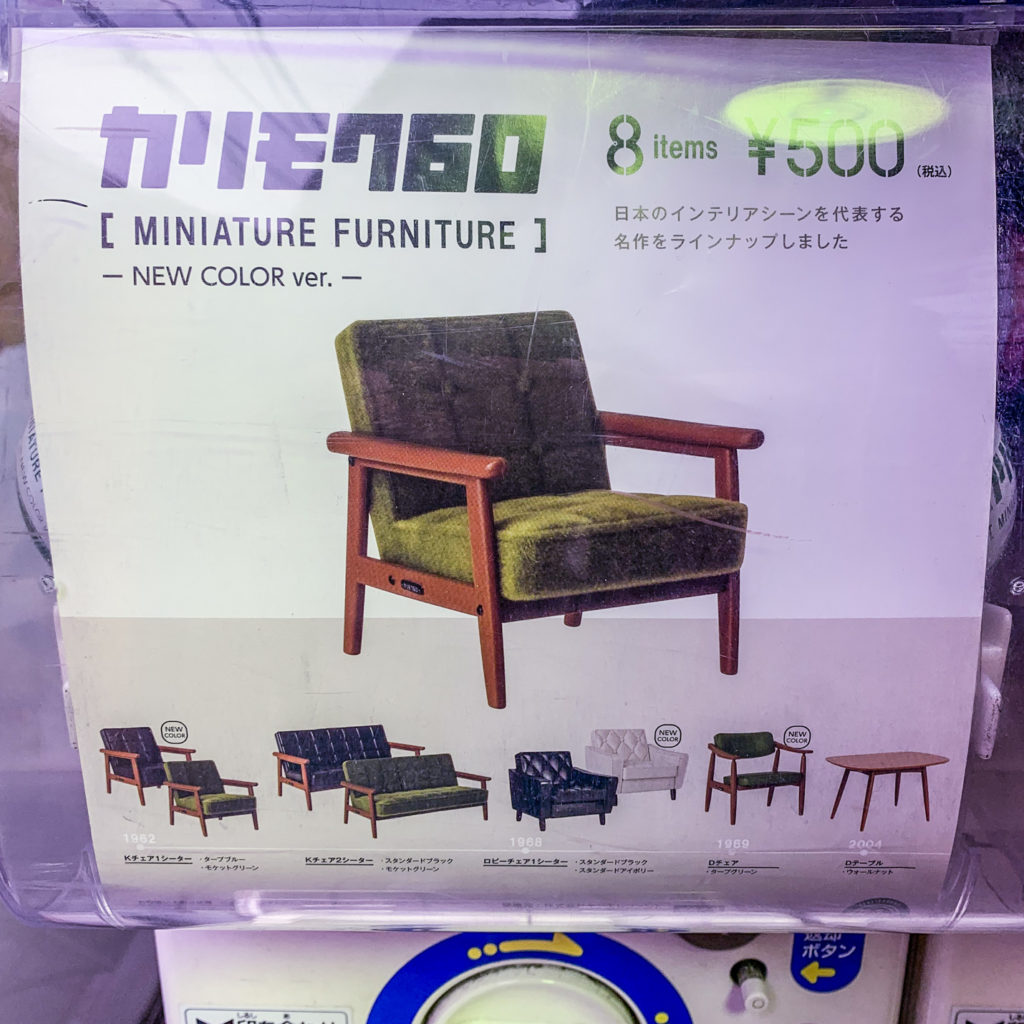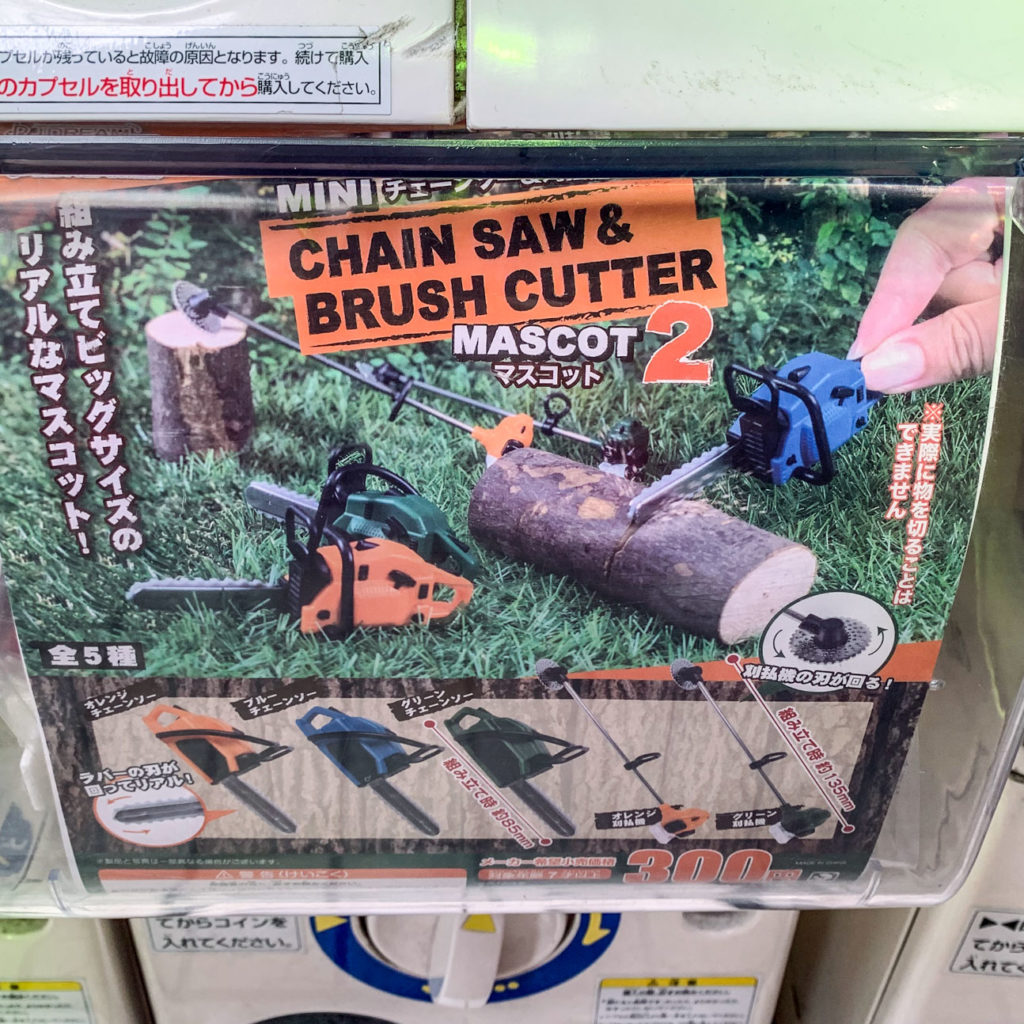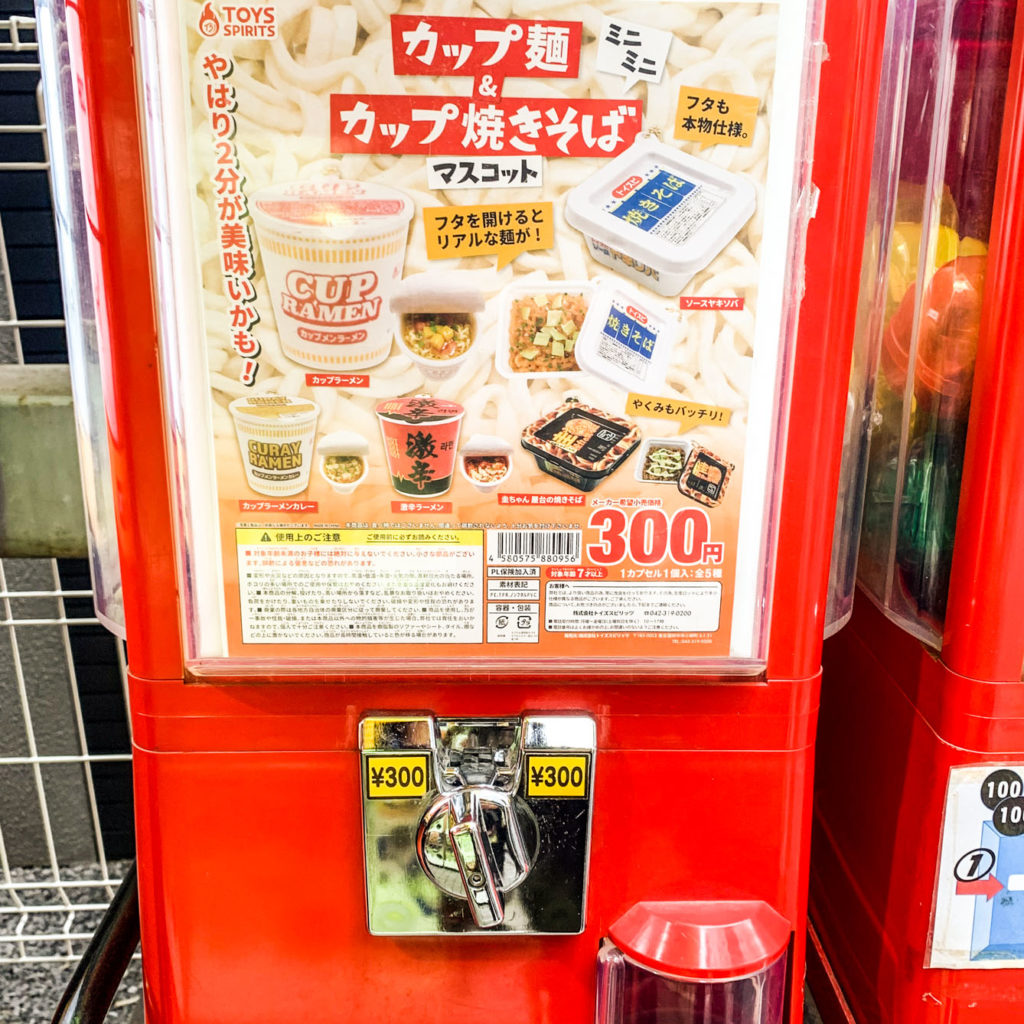 As they're all quite small, you can put them around your house, in potted plants or in your office cubicle. You can also get key rings and phone accessories which means you can carry them around as a reminder of your trip. Interestingly, there are quite a lot of limited edition gachapon figures out there with collectors willing to pay a hefty price online.
Akihabara Gachapon Hall
Although you'll find clusters of machines all over the place, the biggest range is at Akihabara Gachapon Hall. With hundreds of different machines to choose from, you're sure to experience some hard core option paralysis.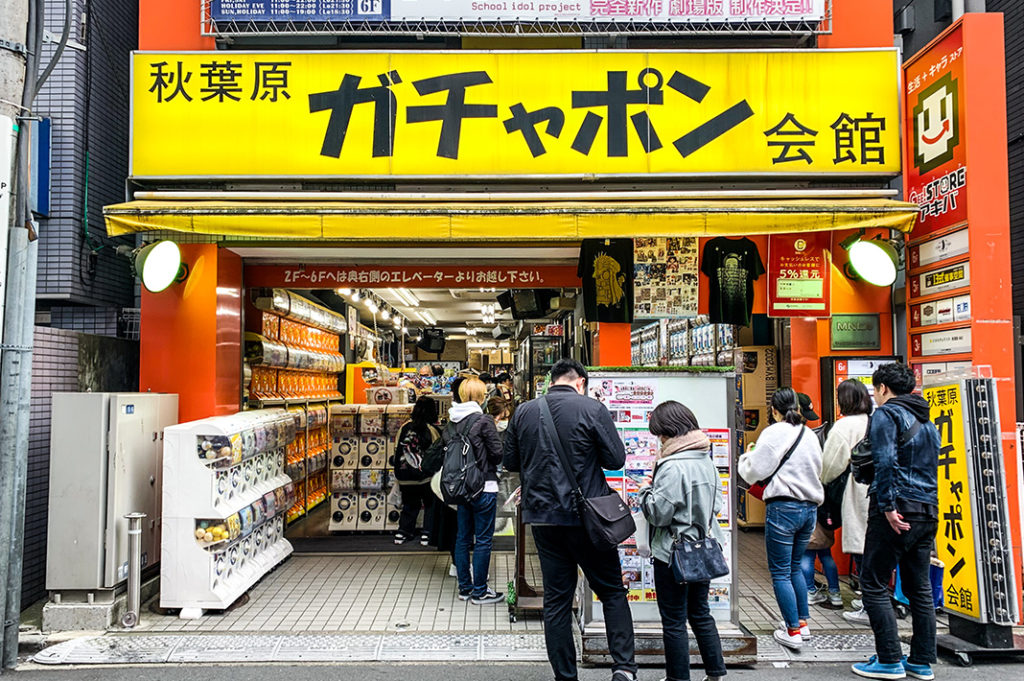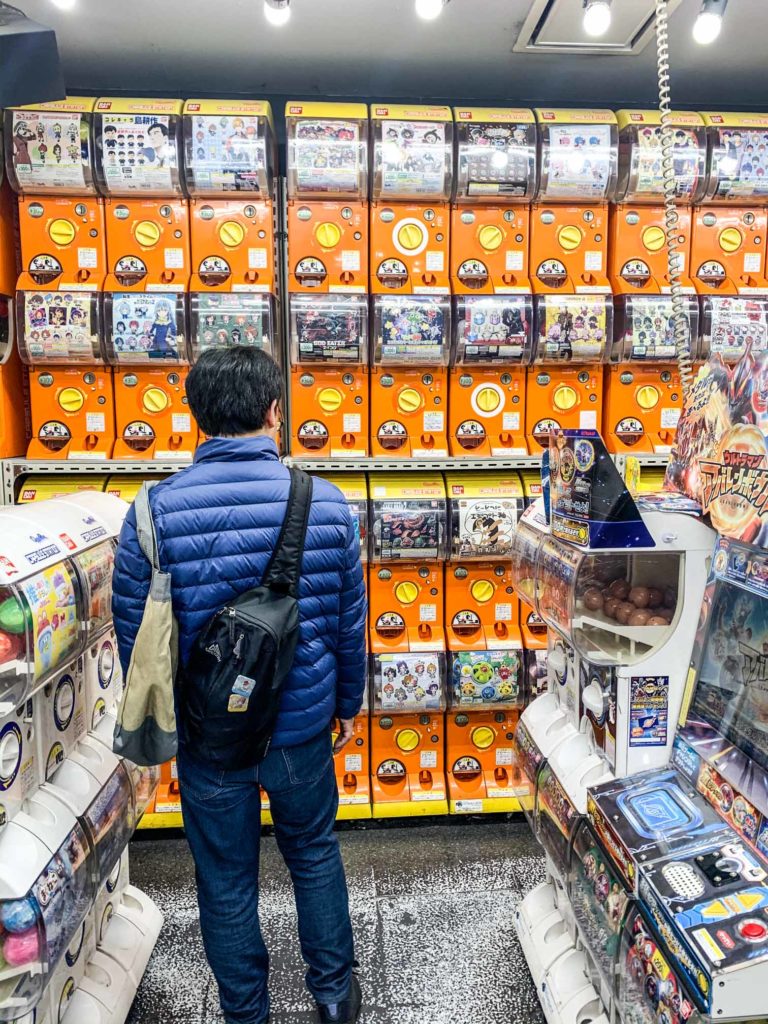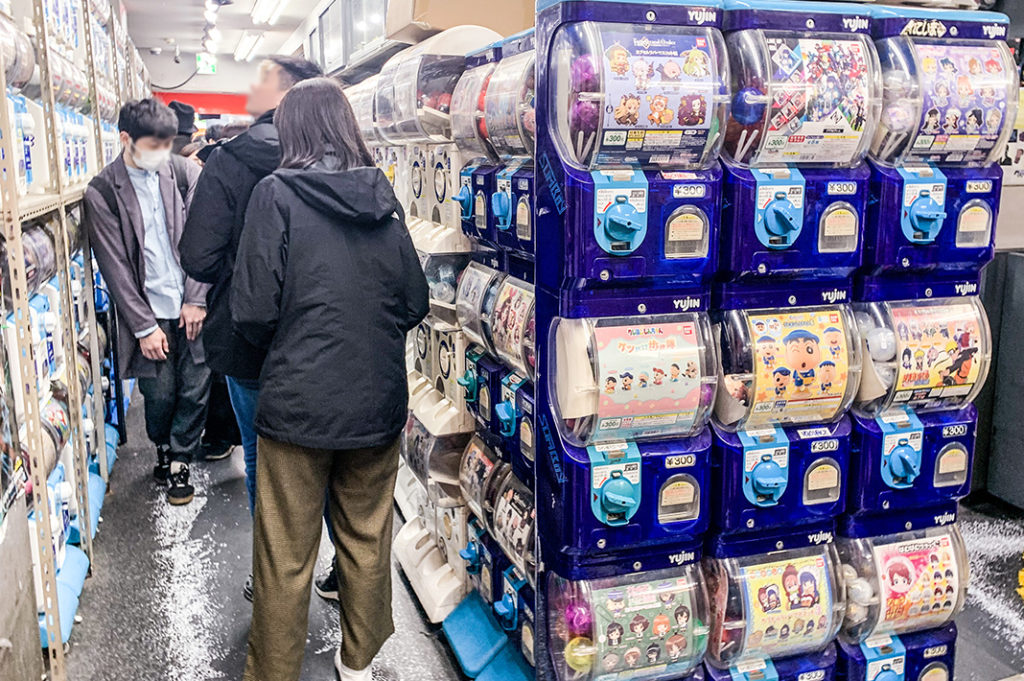 If you don't have enough coins—no problem; there is a money exchanging machine ready and waiting for your notes.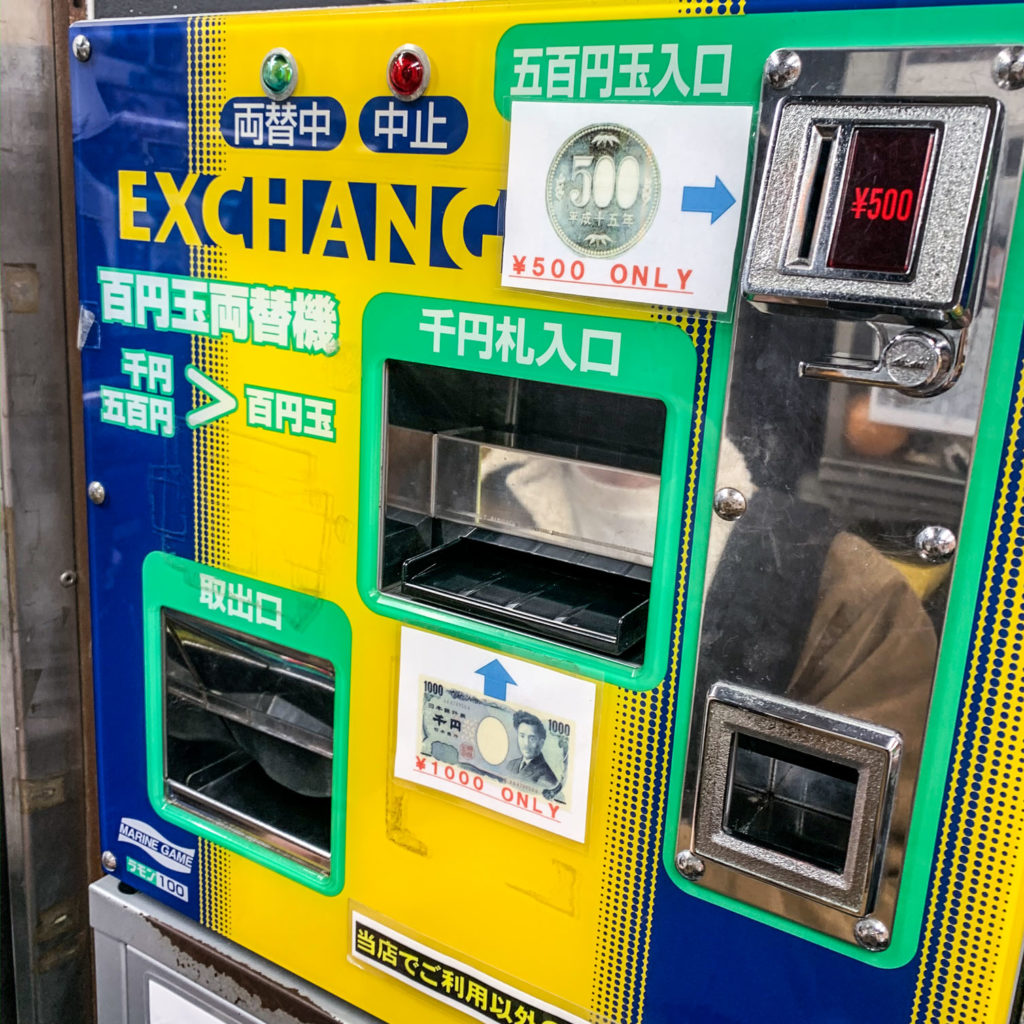 During our visit, my husband used the money exchange machine twice and got 6 gachapon 'for his nephews'. At the time of writing, the toys have yet to be mailed and I suspect they will join our growing collection of obscure Japanese characters.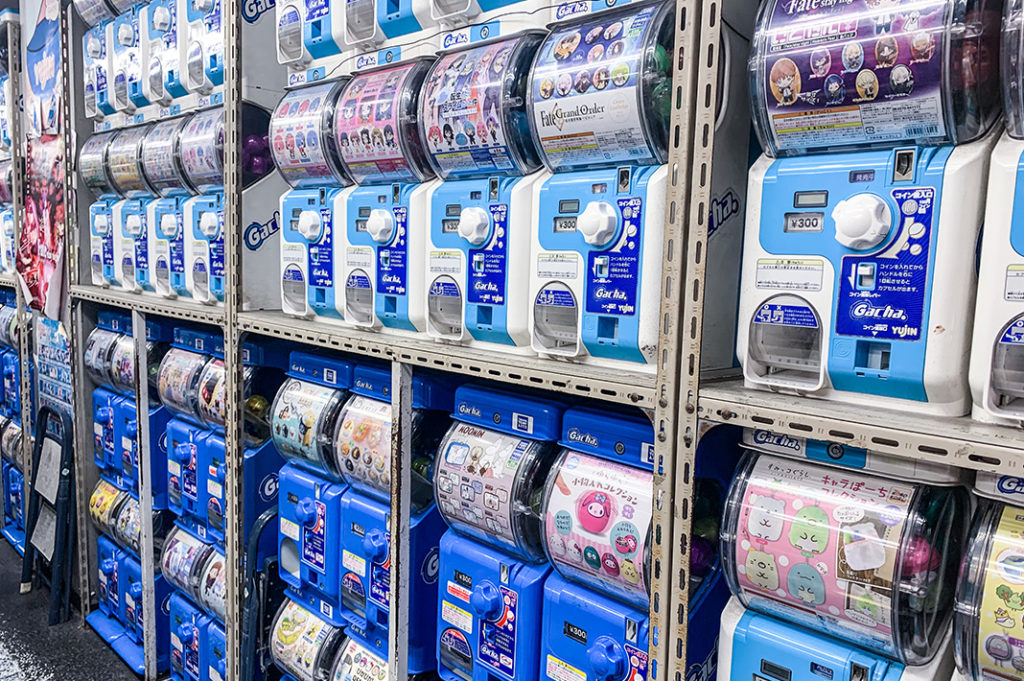 Next time you're in Akihabara, pop into the Gachapon Hall for a look…or a shopping spree!
Name: Akihabara Gachapon Hall
Address: 3 Chome-15-5 Sotokanda, Chiyoda City, Tokyo 104-0061
Open: 11:00a.m. until 8:00p.m. (closes 7pm Sundays)
Post by Japan Journeys.