One of our favourite areas in the metropolis to hang out and eat in is Nakano, a suburb just a few minutes west of Shinjuku on the train. It might look pretty residential, but don't judge by appearances. It's home to some excellent eating. A place we keep returning to is Hana wa Saku, which serves a mean bowl of udon.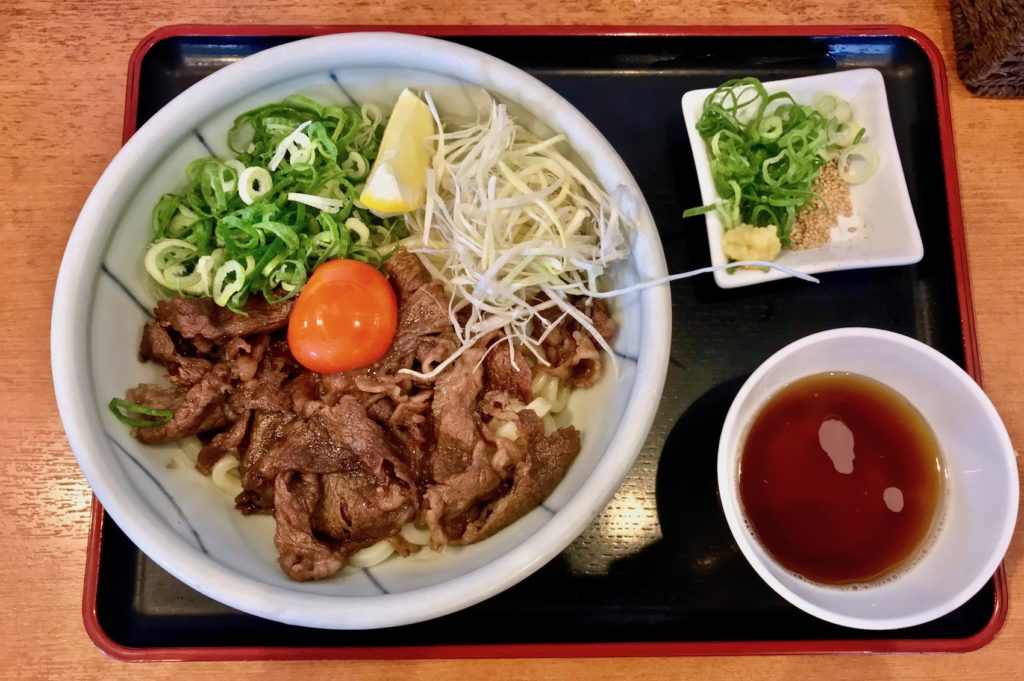 Sanuki-style noodles in the city
Hana wa Saku is all about udon (wheat noodles). Specifically, Sanuki-style udon, which is distinguished by heightened chewiness and very smooth slurping. The folks at Hana wa Saku claim to serve "Tokyo-style Sanuki udon" which more or less means that they decided to put their own spin on it. Their thick, chewy, springy noodles have taken home second place in a national udon competition before, so you know they're serious about udon.
As long as you're happy with udon, there are plenty of options to choose from at Hana wa Saku. Tempura udon with crispy shrimp is a fail-safe choice, as is the Nagano vegetable curry udon. The vegetable kakiage tempura bukkake udon has a mouthful of a name, and yes, each bite is as delicious as it sounds.
Plus, if you need some antioxidants, the ever-popular Hana-wa-Saku salad is a tasty way of getting those greens. Indeed, we love the overall emphasis on vegetables here. All of the greens used here are purportedly locally-sourced and pesticide-free.
If you're feeling generous and have room for just one dish, however, you might want to consider trying their 'Gokujo Niku Udon.'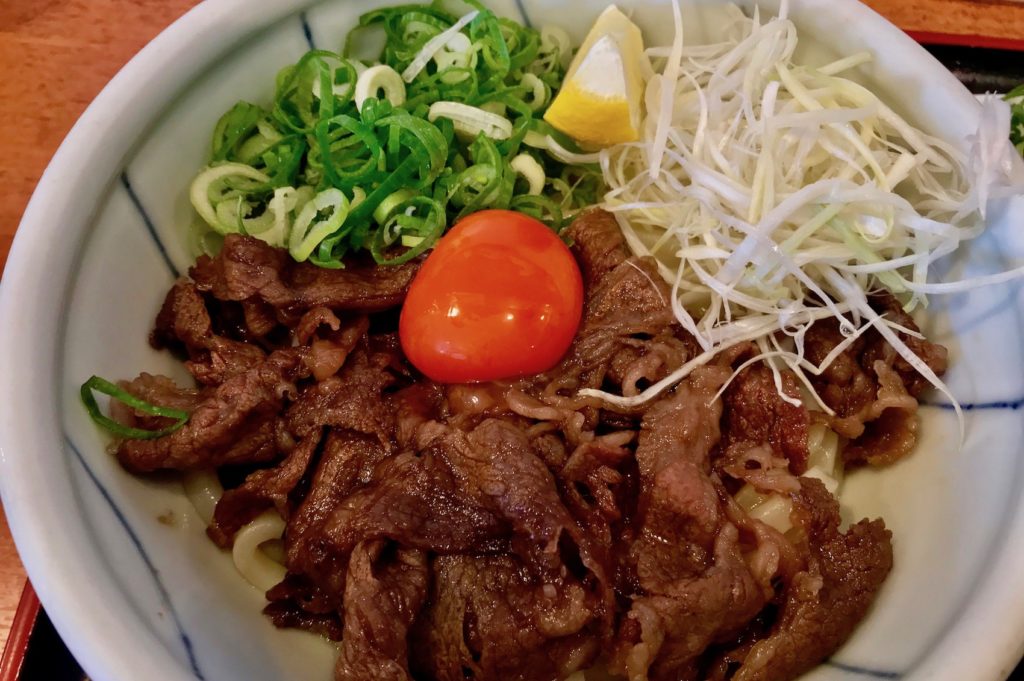 Splurging on lunch at Hana wa Saku
'Gokujo Niku Udon' literally translates to 'The Best Meat Udon.' This is a tall claim, but the enthusiasm and superlative descriptions some restaurants apply to their own dishes is charming, and in this case, well-founded.
Whether Hana wa Saku's meat udon is the absolute 'best' is difficult to say. At ¥1600 per bowl, these noodles don't come cheap. However, given that they have proper high-quality A5 wagyu and a pristine egg yolk nestled into a neat bundle of top-notch udon noodles, I'd say they're pretty close.
The beef is cooked sukiyaki-style in a secret sauce of soy, sugar, sake, and mirin—potentially other secret seasonings, too. Try it on its own first before pouring the accompanying sauce over. Even better is if you break the yolk, coat a few strands of noodle with the crimson liquid, and slurp. There's a reason adding an egg to a bowl of noodles is a smart choice: the richness it adds to each bite is unparalleled. This is real comfort food.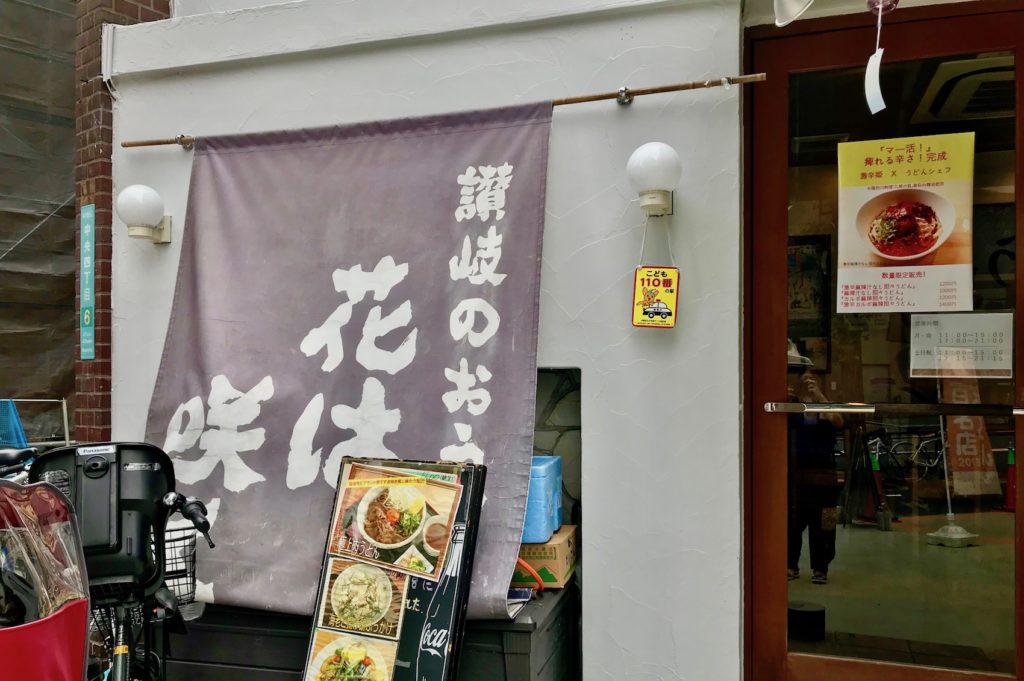 How to get here
Hana wa Saku is a short walk from Shin-Nakano Station on the Marunouchi line. But cycling here and around Nakano is pretty fun, too.
Despite its popularity, weekday lunches at this restaurant are usually rather manageable, especially if you arrive around noon or before that. Even when there's a queue, you won't have to wait very long. This might change one day—visit before that happens.
Name: Hana wa Saku
Address: 4-6-12 Chuo, Nakano-ku Tokyo
Open: 11:00am–3:00pm, 5:00pm–9:00pm (Sundays: only lunch hours)
URL: www.hanahasaku.com
Post by Japan Journeys.